One of the colorful umbrellas hanging above Ettan Restaurant's outdoor dining area catches founder Ayesha Thapar's eye. "Does that look a bit off?" she asks, looking up at it. The recently installed parasols from Japarra Umbrellas (owner Penelope Joye is a friend) serve as both a head-turning art installation and a practical shade solution at the buzzy Palo Alto restaurant, where even the smallest detail matters. That attention to detail is paying off: in August, the Michelin Guide lauded Ettan as one of ten "new discoveries" in the Bay Area.  
Three years in the making, the story of Ettan (Sanskrit for "breath") begins with Ayesha, who relocated to Atherton from India as a newlywed in 2014. An entrepreneur who had also previously held C-suite roles in real estate and telecom businesses, she was pondering her next move. Restaurateur wasn't initially on her list of what to do next. 
The idea of opening an eatery evolved through conversations with friends about a desire for more local options for "really good, fun restaurants you could make an evening out of," Ayesha recalls. She imagined a destination that would become everyone's favorite restaurant—an iconic, chic-yet-approachable spot that would keep people coming back. "It's a big wish to have," she acknowledges. 
Undaunted, she got to work in 2016, collecting design ideas, consulting with industry veterans and meeting with real estate brokers. "It was critical for me to find the right space, where I could do justice to creating what I was looking to create," she emphasizes. 
Equally as important was finding a chef who could bring a high level of skill and creativity to the dining experience—as well as a rich spice palette. Reluctant to focus on Indian food exclusively, she was considering chefs who excelled in a variety of cuisines.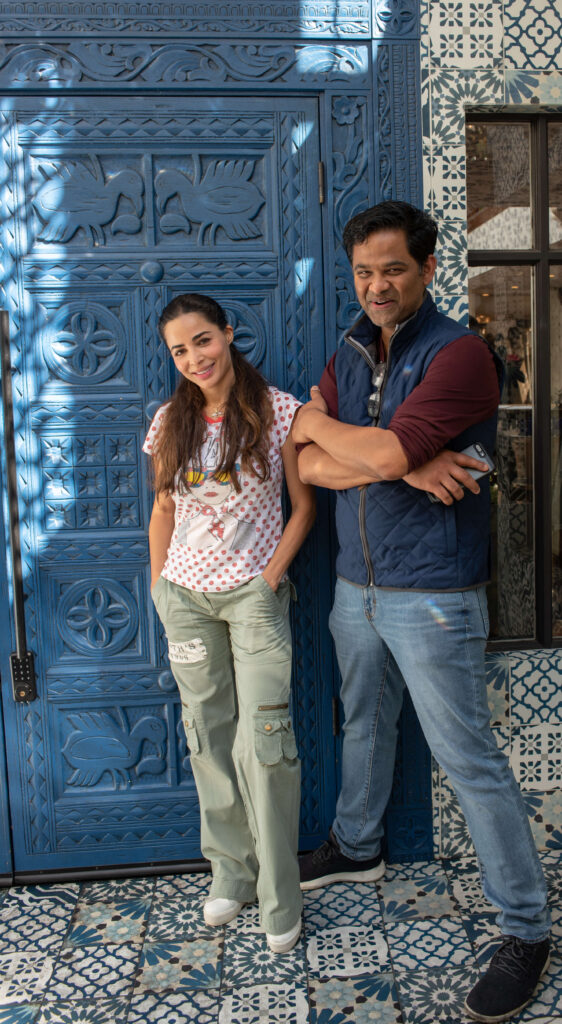 Campton Place executive chef Srijith Gopinathan (Sri to friends and family) was a late addition to her list of candidates. "Sri was actually on the bottom of my list," Ayesha says plainly. "I didn't know him and hadn't done enough research on him." She was also skeptical about whether the fine-dining chef would be a fit for the more casual-chic ambience she envisioned. 
Srijith, born and raised in the southern Indian state of Kerala, learned what he calls "basic cooking" from his grandmother while growing up. "It always made me curious to see what's cooking, how it's done and how fire transforms something to something else," he recalls. 
After earning a bachelor's degree in hospitality, Srijith  began cooking professionally in hotels; there he met visiting European chefs, who offered new perspectives on cooking. "They approached things in a very different way than Indian chefs would. Indian chefs always had secrets, but European chefs did not have any secrets. You don't want to be doing secret cooking," he says, half-joking.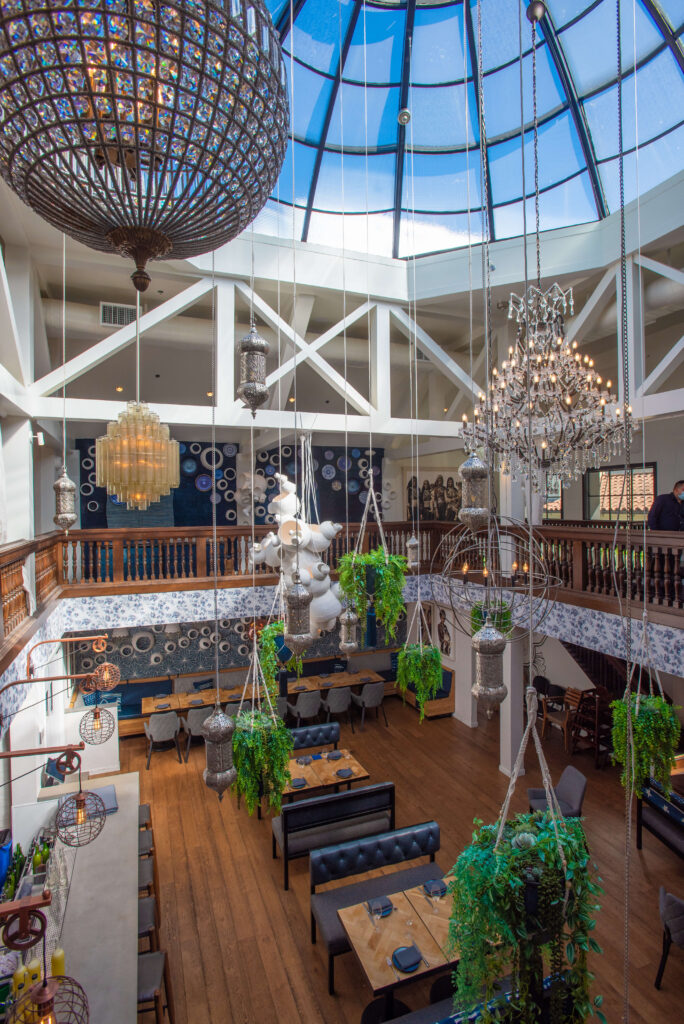 Offered the executive chef role at Campton Place in 2006, Srijith relocated to San Francisco (where he still lives with his wife and teenage son). Under his direction, the restaurant garnered its first Michelin star in 2010 and added a second in 2014. It was a significant milestone: never before had an Indian chef achieved two stars. 
After dining at Campton Place in 2016, Ayesha was determined to get Srijith on board. Eventually, she sold him on the idea of a partnership, and he sold her on the idea of doing Indian food. He signed on as chef/owner while maintaining his role at Campton Place. At Ettan, he would execute elevated dishes, pairing Indian flavors with California ingredients—without the restrictions or expectations of fine dining. 
They took on the coveted former Three Seasons spot on Bryant Street, and construction began in 2018. It was a ground-up renovation. "We had to gut the entire building and redo all of the services. The HVAC is new, the electrical, the plumbing, the basement, the kitchen," Ayesha recounts.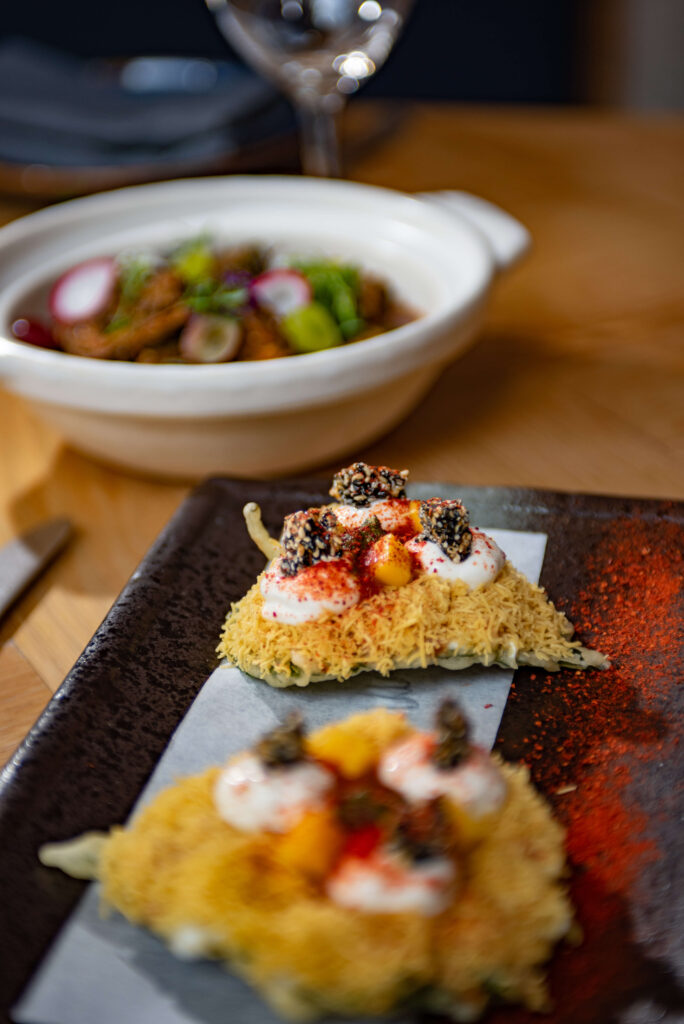 She tapped Schoos Design (whose snazzy restaurant projects include Tao and Morimoto) to draw the plans and execute the design. The interior was brightened up with an indigo-and-white color palette, large windows and a stunning modern glass dome that brings natural light into the private-dining mezzanine and main dining room. Diners are welcomed through an eye-catching entrance with large custom-made double doors, blue and white Moroccan-style tiles and elegant chandeliers.
Ayesha also selected the restaurant's artwork: images from photographer Rohit Chawla's Wanderlust series, a custom mixed-media piece by A. Ramachandran and streetscape photographs of Kolkata and Delhi by Gautam Vir Prashad, a close family friend. Selections from Prashad's Then & Now series, in which he pairs classic Kama Sutra images with contemporary black-and-white photography, hang near the restrooms. 
Highly anticipated, Ettan opened to heavy bookings in February 2020. And then closed again three weeks later due to the pandemic. Ayesha and Srijith used the time to fine-tune internal systems, implement delivery options and modify the patio area.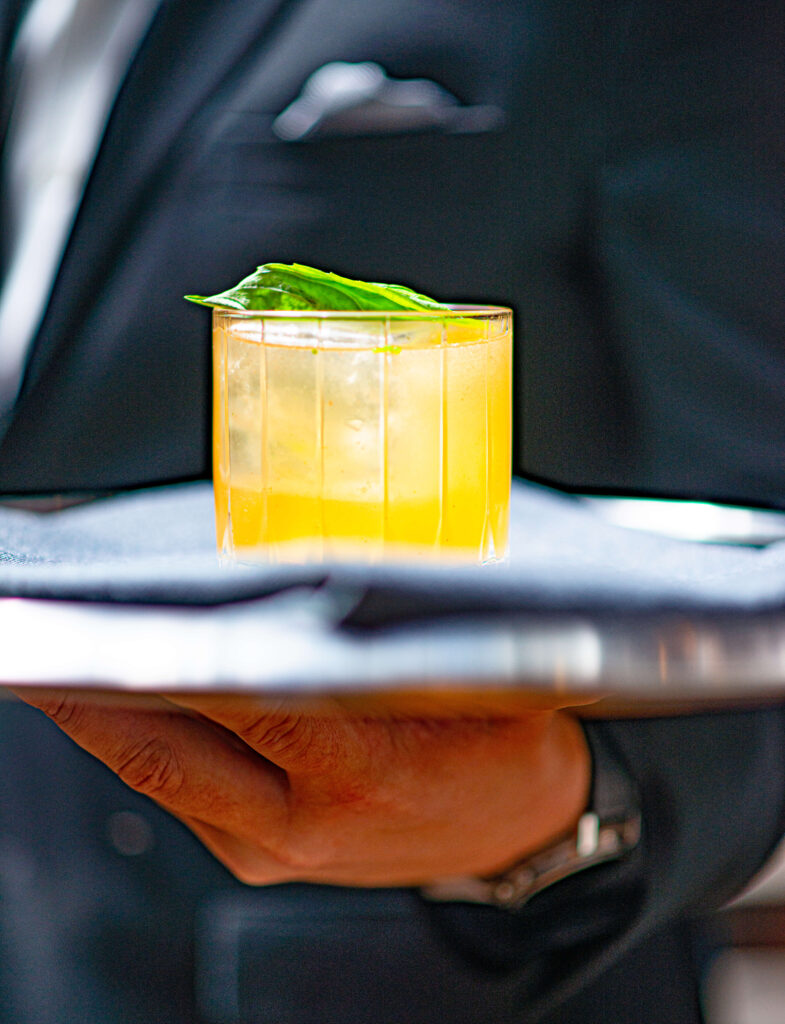 Well aware that support from Indian diners could make or break Ettan, Ayesha says, "We didn't bastardize the palate, and the flavors are authentic in the sense that you know those flavors as an Indian person." 
Most menu items are named simply for the main ingredient—garden pea soup, mung bean paneer, Kerala Fried Chicken (KFC). But don't be fooled—each dish is replete with a nuanced layering of flavors and textures.
The pick-it-up-and-eat-it sesame leaf appetizer is a unique take on chaat that fits into the palm of your hand. A lightly battered and perfectly fried California-grown sesame leaf is topped with sev (crispy chickpea noodles), dollops of creamy yogurt, cilantro sauce, sesame brittle and cubes of mango. The Red Chili Octopus dish, which is more flavorful-spicy than hot-spicy, has an exquisitely tender texture that is not to be missed. Large plates, like the Wild Mushroom One Pot, can be a main for one or shared. Chef's picks come with assorted sides and are meant to serve two people, family-style.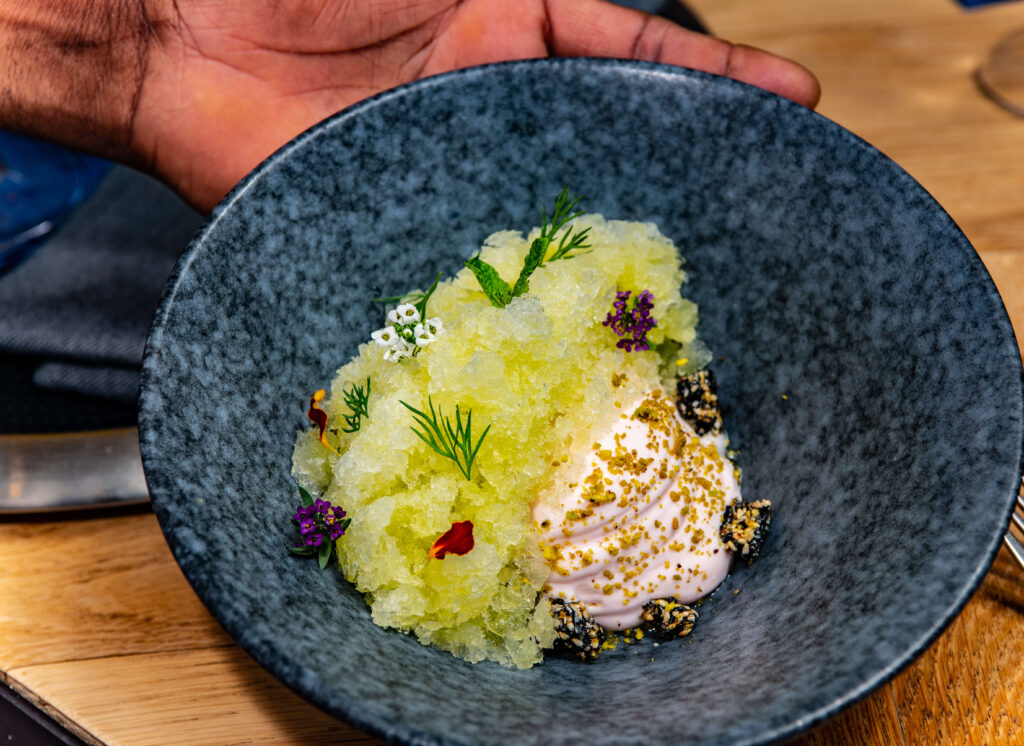 The beautifully plated dessert options are cheat-day worthy. Passion fruit lovers will swoon for the baked meringue with passion fruit curd, which evokes the image of a cracked egg. For chocoholics, there is the dark chocolate-hazelnut cremeux "puck," covered in a mirror glaze. 
The restaurant has been a hit, especially with Indian diners helping to cement its success. "Indians are very picky," notes Srijith. "We're not a new country, and our food is very old and original. If we don't play ball with that—"
"—we will not be successful," Ayesha interjects, "not at all."
Ettan's success has paved the way for future projects, and Ayesha and Srijith already have two in the works, to be announced soon. A rich story, Ettan has not only become a destination, it's also moved the needle on Indian cuisine and become a place of cultural pride. "This restaurant, in the food, in the decor, in every aspect," says Ayesha, "is a way to be proud of India." 
And just like that, a big wish came true.