All share a passion, the same motivation: the need to create. Working in every imaginable medium, Peninsula artists contribute to the aesthetics all around us—from our homes and offices to galleries and museums. Often, we know them only as a signature, so here's a glimpse at the faces behind the works of art.
Jill Andre
Always drawing, whether in the margins of books, on her iPad or on vellum for architectural renderings, Bay Area native Jill Andre spends her time capturing people in their element, doing their work: "It's the intensity I see in the people that compels me to draw them. I've got a wonderful sketch of Dr. Stacey Quo tightening my son's braces."
While studying design at CSU Long Beach, Jill attended a Wayne Thiebaud exhibit and had a revelation about color. "I have multiple instances of synesthesia, with my senses crossing. I can 'taste' color and 'see' sounds," she says. Jill's color sense is informed by Matisse, Milton Avery and the Peninsula's own, Mitchell Johnson. Jill was selected for the 11th Annual 50|50 Show at Sanchez Art Center this past summer, creating 50 artworks with her chosen theme 'Single Serving' in 50 days.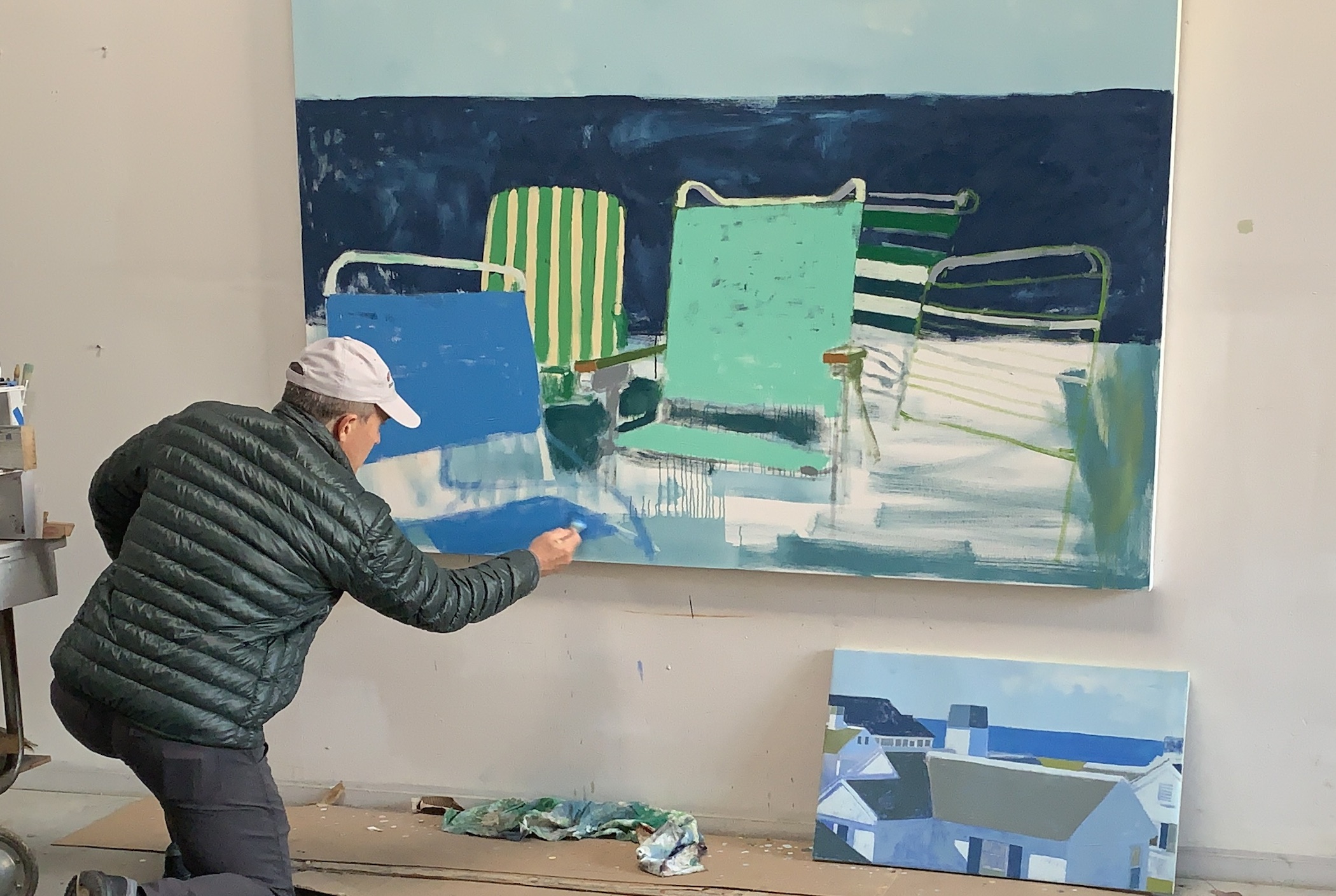 Mitchell Johnson 
Contemporary painter Mitchell Johnson is the subject of the monograph, Color as Content, and the documentary film, The Artist of Silicon Valley. Based in Menlo Park, Mitchell's shape-driven paintings are known for their personal approach to color and have been exhibited in Milan, New York, San Francisco and Los Angeles. An American Academy in Rome Visiting Artist (2015) and a Josef Albers Foundation Artist in Residence (2007), Mitchell divides his time between his favorite painting locations in Europe, New England, New York City, Asia and California.
Mitchell's paintings can be found in the collections of 28 museums and over 600 private collections. The most recent museum acquisitions were Museo Morandi in Bologna, Museum of Modern Art in Rome and the Crocker Art Museum in Sacramento. Mitchell moved to the Bay Area in 1990 after completing his MFA at Parsons in New York.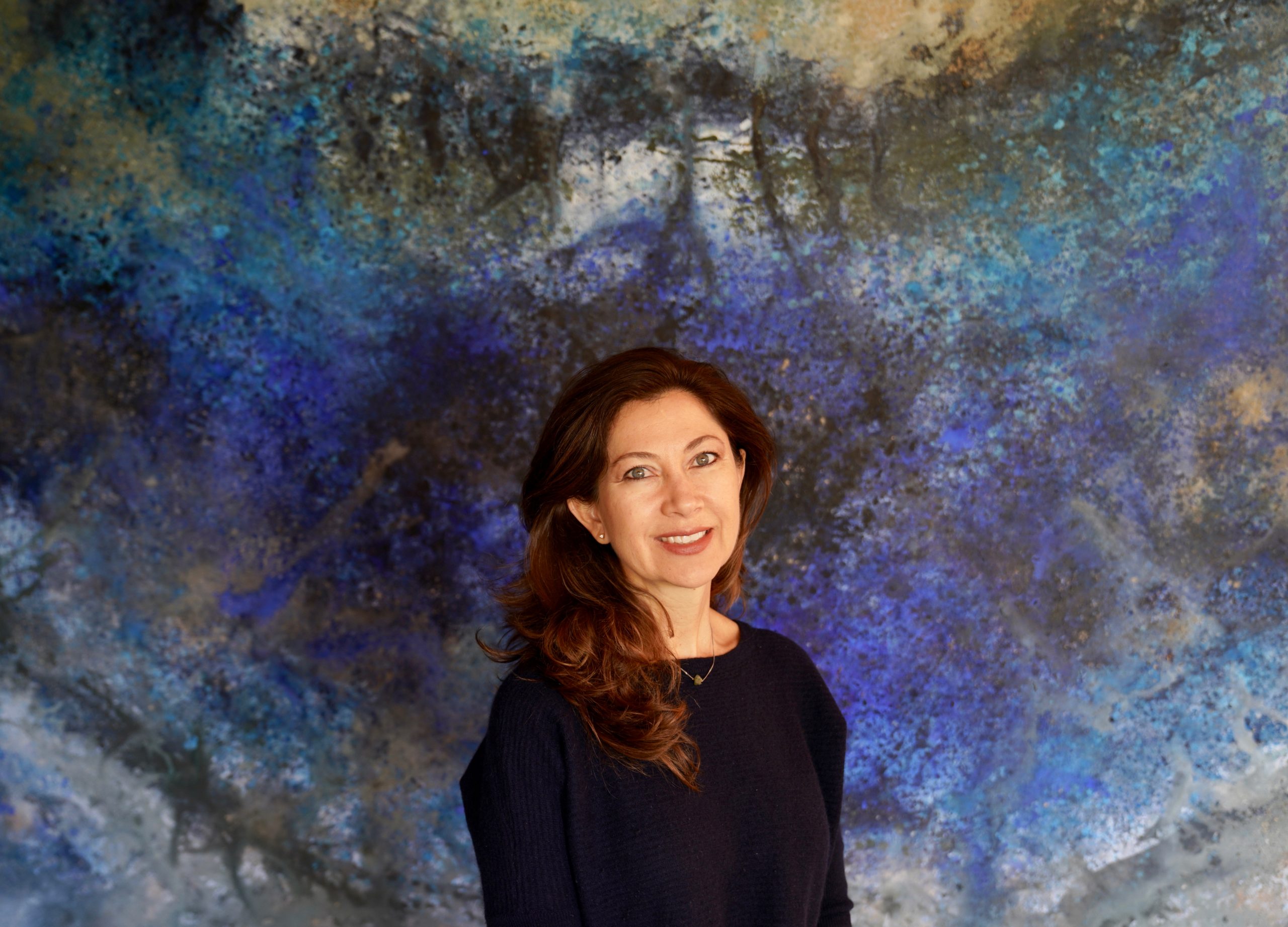 Krytzia Dabdoub
Born in Mexico City, Krytzia Dabdoub is a global artist with long sojourns in France, Spain, Venezuela, the Netherlands and the U.S. Her work is often large-scale, organic and inspired by environmental colors, textures and moods. Lately, she has been concentrating her work on climate change, trying to create awareness about the impact our actions have on the ecology. Specifically, she has been making contemporary works with butterflies as she explores their migration to and from Canada and Mexico. Krytzia believes in the Butterfly Effect, where our actions have a ripple effect that can destroy or save our ecosystem. She also uses an app to show butterflies flying to give another layer to her work.
She showed her work in Prague last November, Miami Inspire during the week of Art Basel in December and opened a show in Half Moon Bay this January in the Coastal Arts League Gallery.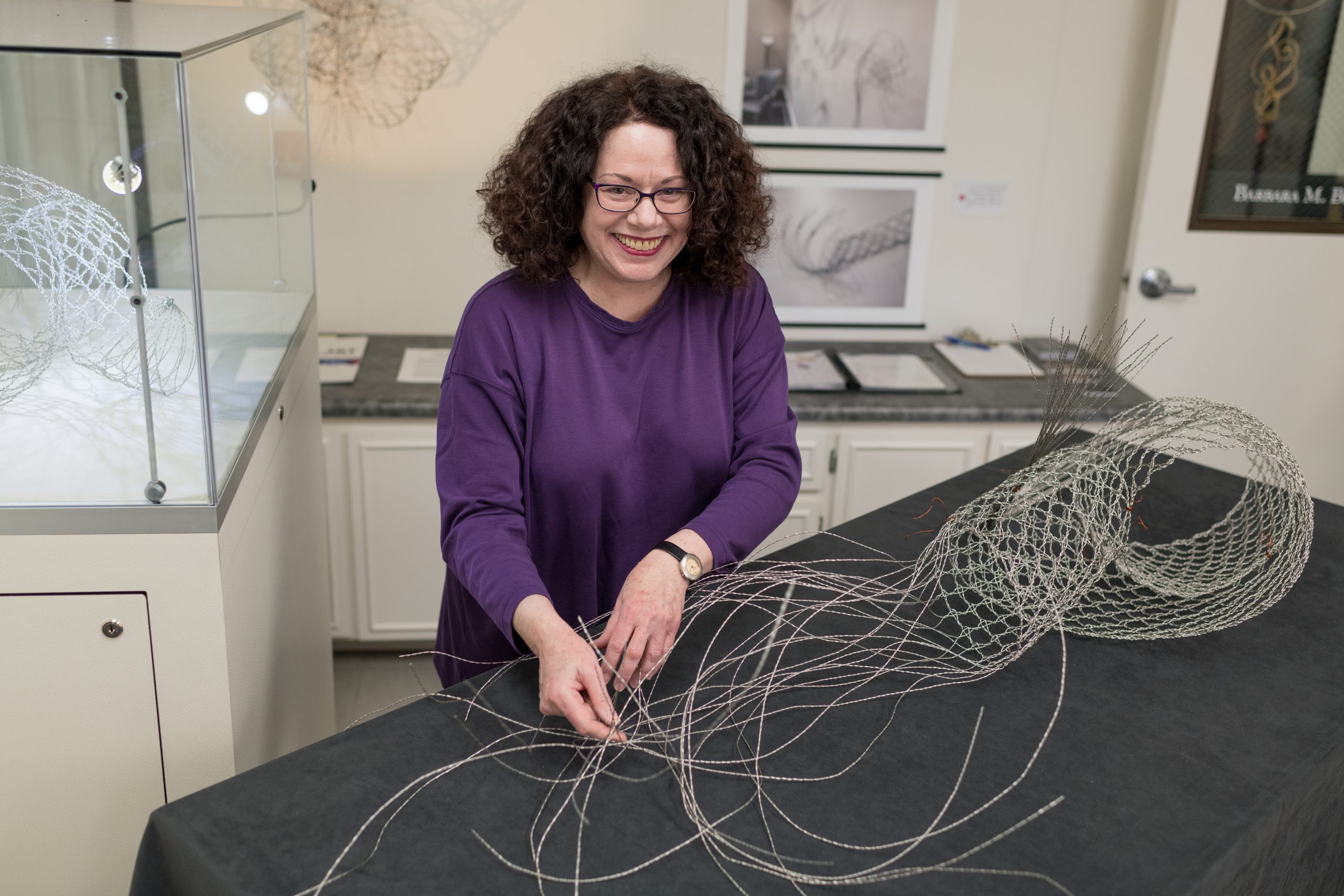 Barbara M. Berk
Barbara M. Berk's journey has been circuitous: a childhood love of fabric and sewing, a master's degree in Russian history and over 15 years in magazine publishing. Her introduction to antique jewelry led to studies in gemology and metalsmithing—and the discovery that her true passion is working with the metal itself. She learned that metal can be worked like fiber and that sheet and wire can be woven.
Most exciting for Barbara was the realization that structurally sound, three-dimensional forms could be fashioned from the metal "fabric" she makes. She established her company in 1992 to create her signature handwoven high-karat gold and platinum jewelry. In 2013, with her move into a studio at the Peninsula Museum of Art, she began producing large-scale, free-standing, wall-mounted and hanging sculptures in stainless steel and phosphor bronze. Her sculpture has been exhibited in museums and art centers nationwide.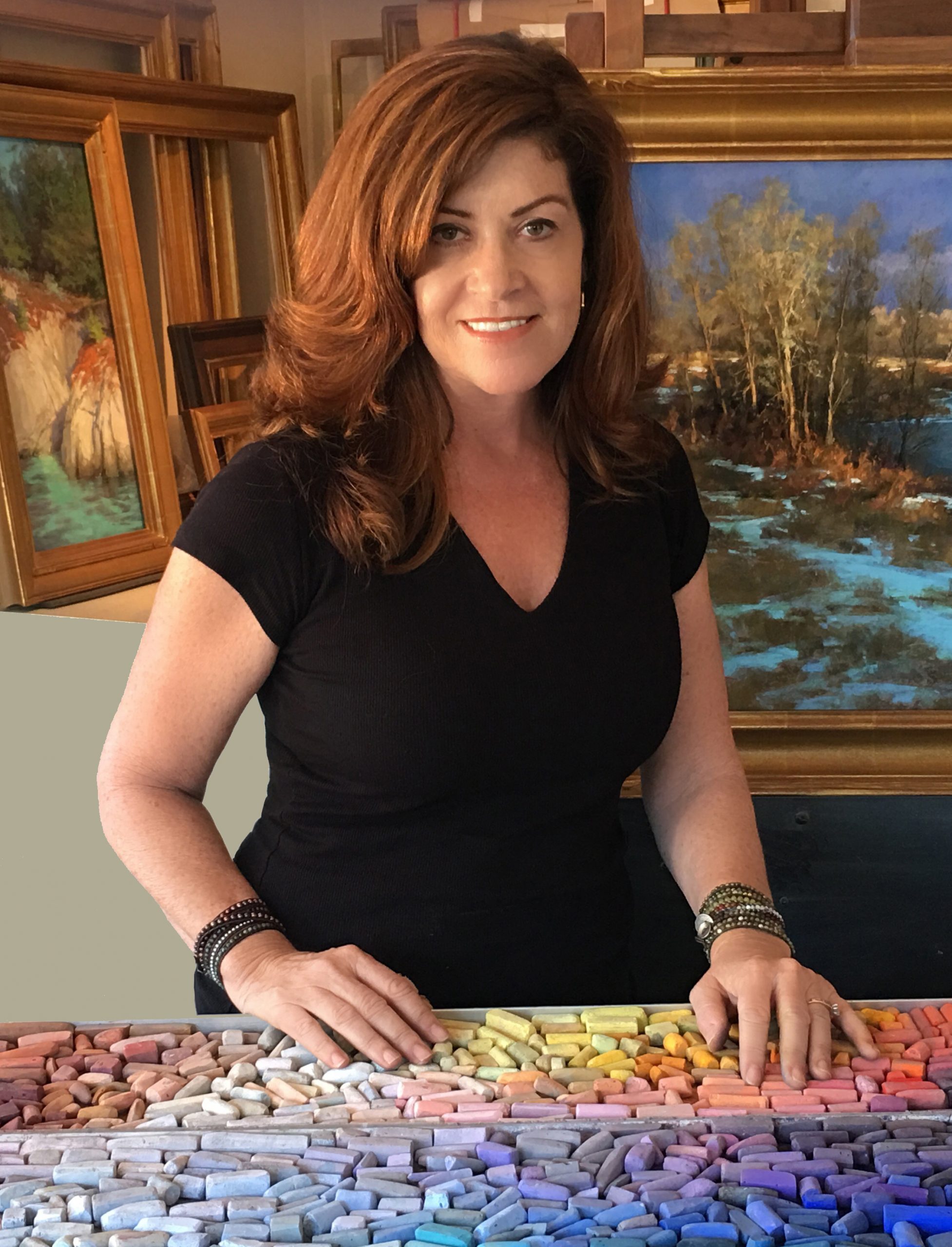 Kim Lordier
Native to the San Francisco Bay Area and a graduate of the Academy of Art University, San Francisco, Kim Lordier combines keen observation and sensitivity to create her award-winning landscapes. Kim can often be found with her easel, painting along the Crystal Springs corridor, San Mateo Coastline and the Baylands, or farther afield along the Monterey Coastline, the High Sierra and much of the Western United States.
Working out of a studio in Millbrae, Kim's paintings are in private collections throughout the country. Kim has exhibited at New York's Salmagundi Club and the National Arts Club along with the Haggin, Irvine and Autry Museums in California. Her work has been showcased on the covers of Art of the West, Southwest Art, PleinAir and The Pastel Journal.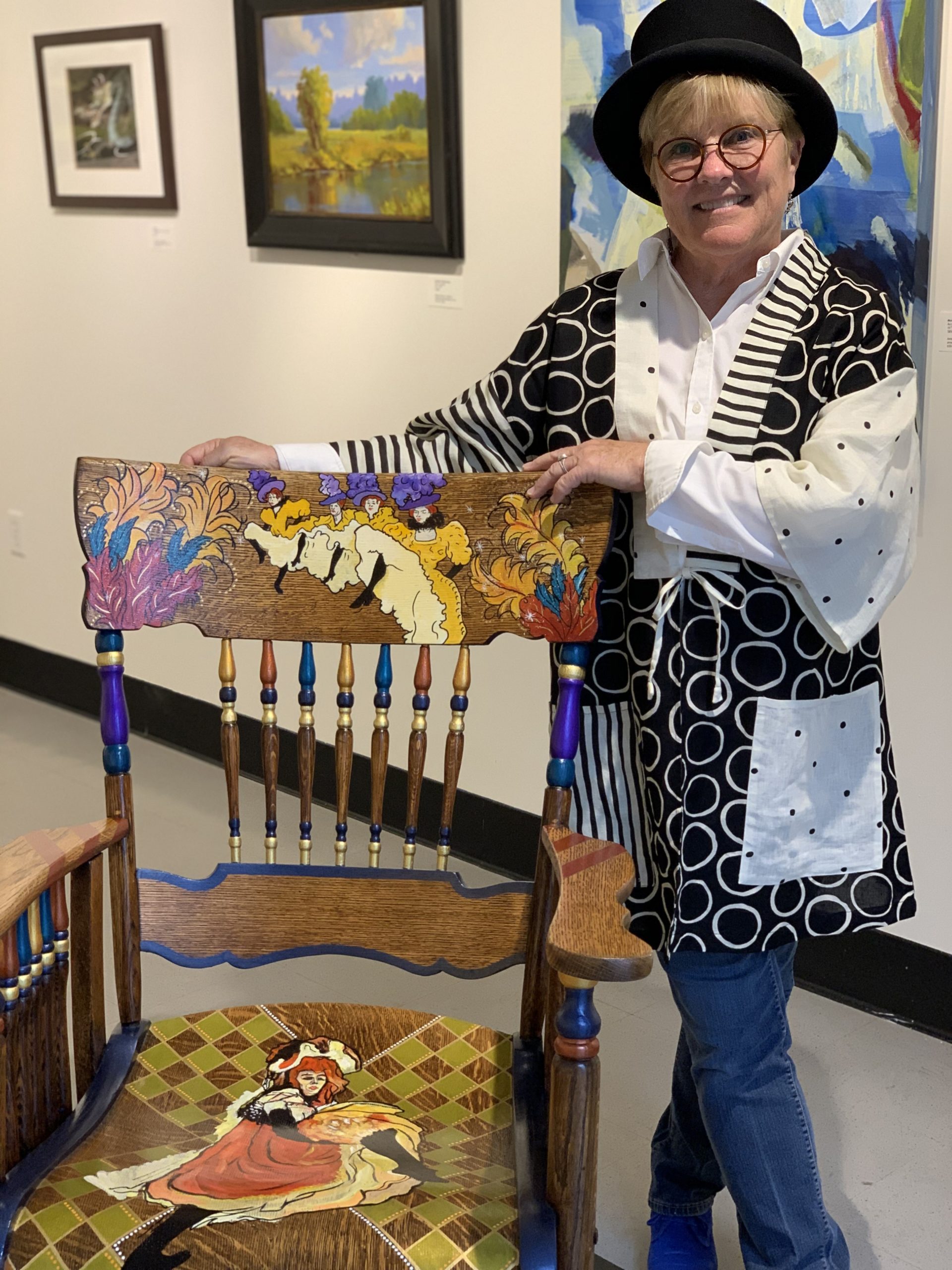 Nancy Woods
Nancy Woods has been making art in various forms throughout her life. She graduated from the California College of Arts and Crafts, majoring in graphic design and ending with a Bachelor's of Fine Art. She began her career in graphic design and, after a short stint in "Art to Wear," she found furniture a creative outlet for new and different forms of art. She appreciated how such art was usable. Today, in her studio in the Peninsula Museum of Art in Burlingame, she finds old furniture, renovates it and reinvents it to have a colorful new life.
Nancy believes that we spend most of our growing up life trying to fit in and then, much later for most, trying to distinguish ourselves from everyone else. She thinks that having some fun in your house represents a connection to the whimsical world that can be revitalizing.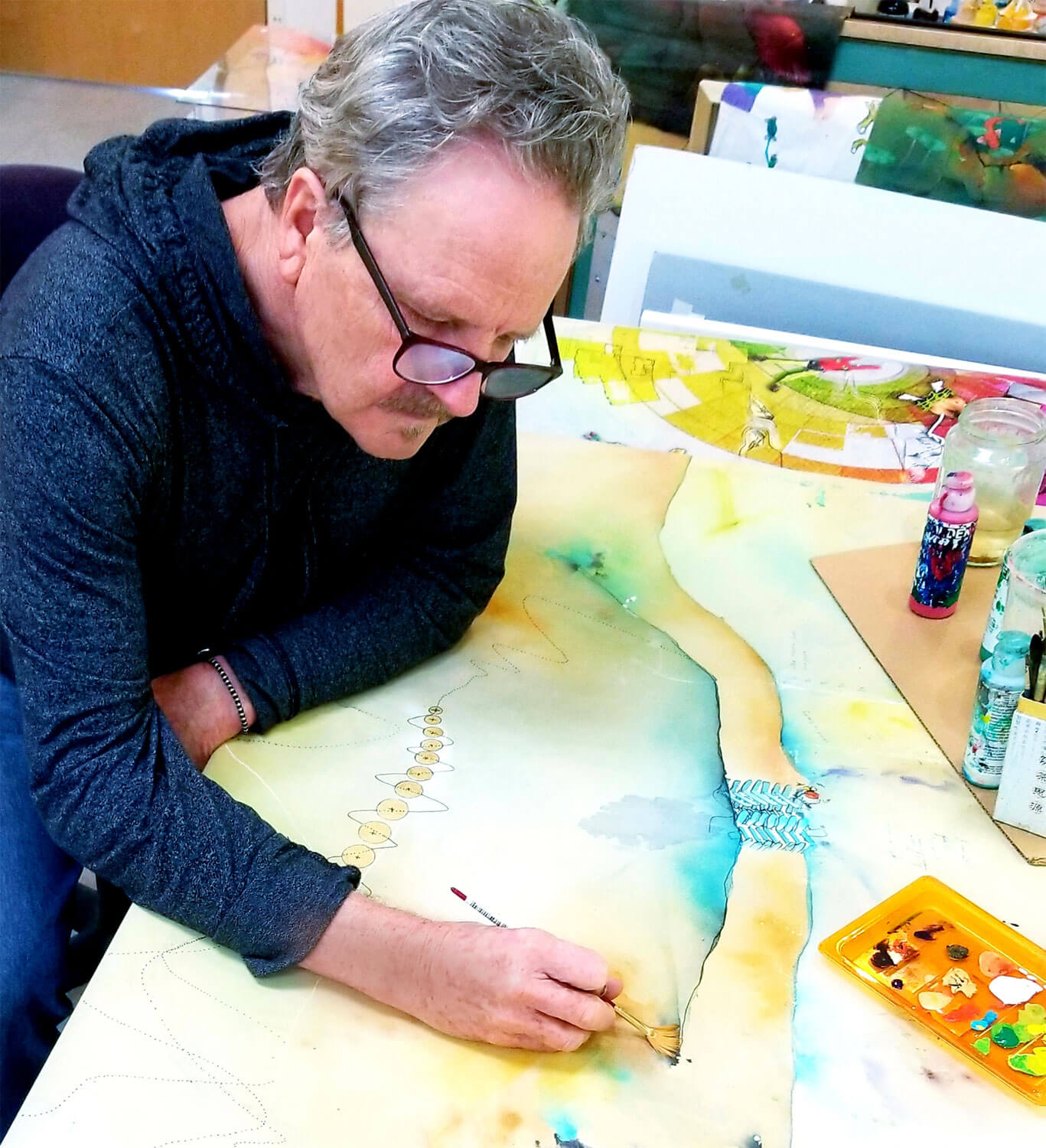 Neil Murphy

Neil Murphy was born and raised on the island of Oahu. Tropical colors and Asian art influences contribute to his off-beat and whimsical style. He uses mixed media (digital and traditional painting) to create curious maps, fanciful animals and art that often depicts neuroscience topics.
Neil is a strong advocate for those who suffer from mental and addiction illness. He believes that viewing art about both of these subjects opens conversations about difficult topics and experiences that we all share and provides invaluable pathways to understanding each other during difficult times. He thinks that creating art that illustrates neuronal networks and interactions is a wonderful way to learn about brain function and opens dialogue that helps to de-stigmatize mental illness and promote empathy.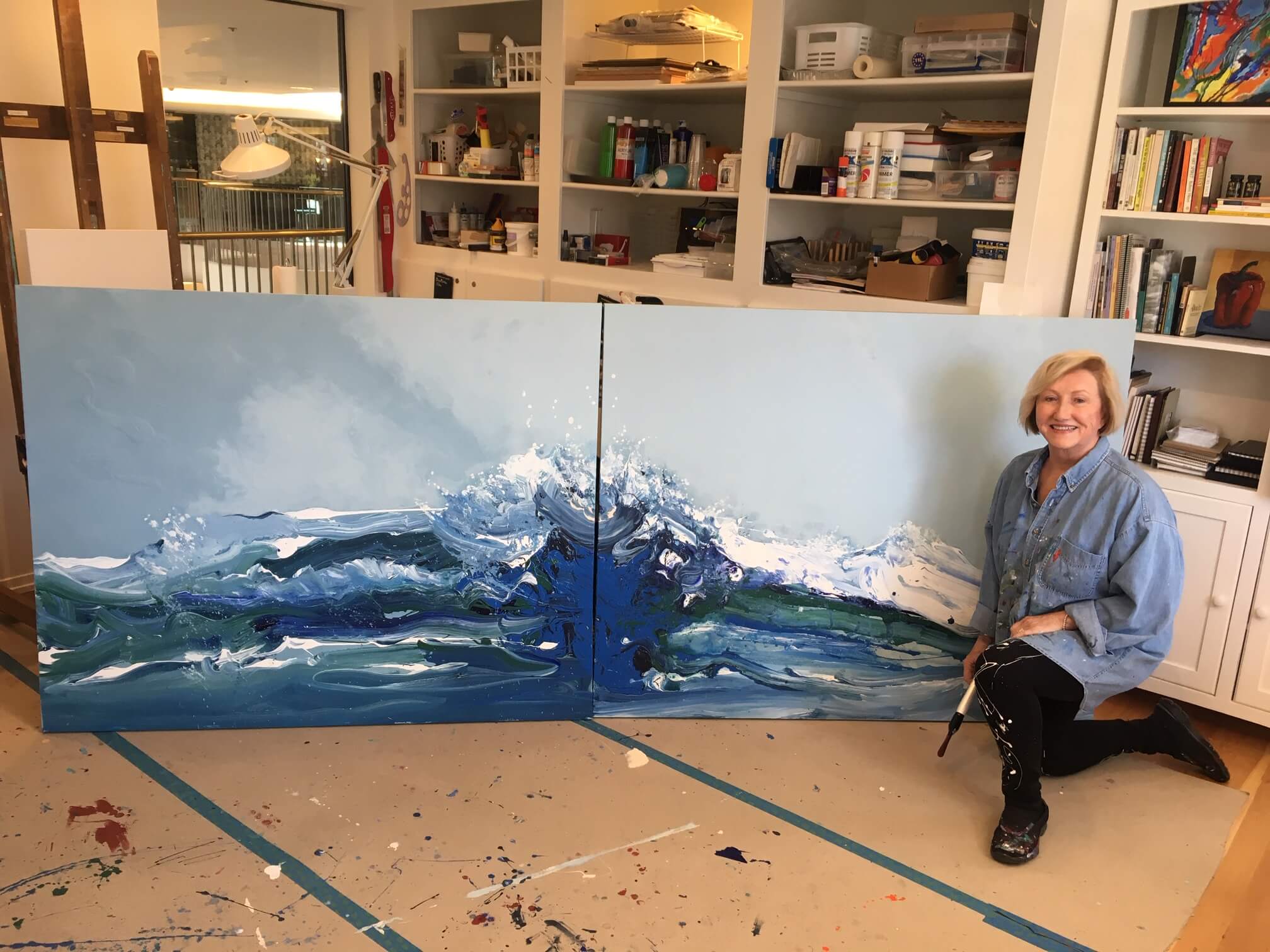 Roberta Salma
Although Roberta Salma comes from an academic painting background, her focus for the past seven years has been abstract art. Roberta's large acrylic paintings begin with a theme, color choices and a composition but often evolve into something quite surprising. She adds layers, subtracts layers and suggests shapes and lines—letting the painting tell her what it needs—building on elements of rhythm and balance. Nature is always present—water, trees and rocks all play strong roles in her work.
When Roberta works on commission, she looks to weave in something personal that relates to the person, believing that a painting should always connect with the viewer on an emotional level. She refers to her studio on Burlingame Avenue as a "community outreach studio" since it's a working studio with a gallery room for displaying Roberta's art as well as works by other artists.