words by Sheri Baer
Thomas "Mac" Harman wants to make one point very clear. "I love real trees," he asserts. "I'm not against them. Part of my job is to design trees that look just like real trees."
As the founder of Redwood City-based Balsam Hill, the world's leading retailer of artificial Christmas trees, Mac's business is to capture every nuance of a natural Christmas tree, whether it's the blue-green needles of a blue spruce, the gray tint of a noble fir or the dark green tips and silver undersides of a Fraser fir. Searching out flawless tree clippings, crafting foliage molds and perfecting needle coloration are all in a day's work.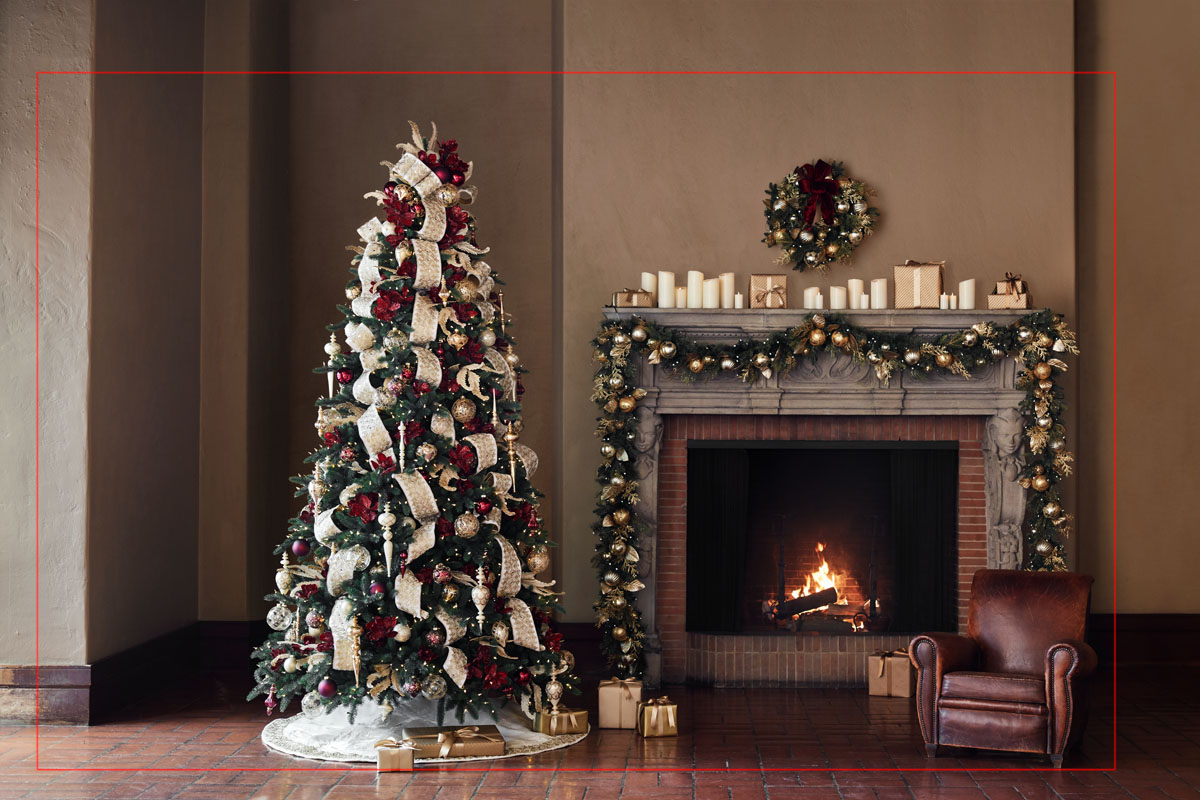 Mac didn't start out with a passion for faux trees. Growing up in Cleveland, Ohio, he associated Christmas with a freshly-cut tree. "That's what we always had in our family," he reminisces. "I have all kinds of great holiday memories."
As a geosciences major with a minor in environmental studies at Williams College in Massachusetts, Mac spent a lot of time "outside in the woods." Also an avid skier, he always felt at home in the dappled shadows of evergreen forests. Woodsy influences remained constant—clearly evolving over time into inspiration.
On the business side, Mac found himself taking on a "practical" MBA after his father's untimely death, leaving Mac (in his early 20s) in charge of a family manufacturing business while simultaneously working as a management consultant.
After Mac's wife graduated from medical school in Cleveland, the two faced the daunting prospect of aligning her residency with his own plans to attend business school. He refers to what happened next as divine intervention: "We had to do the MBA/medical residency match and I think we calculated like a .001% percent chance of us both getting into Stanford—but we both got into Stanford."
Goodbye Cleveland. Hello Palo Alto.
Initially focused on marketing in Stanford's MBA program, Mac found his interests shifting to a different goal: starting a company. This was his thinking: "I don't have a mortgage. I don't have kids. My wife is working 100+ hours a week. This is a great time to take the risk and start a company."
In January 2006, Mac did just that. But even while moving forward with a business concept, he found himself stewing on a different "crazy idea." Visiting his in-laws during the holidays, he couldn't help but notice their rather "anemic-looking" artificial tree, a necessity due to his brother-in-law's allergies. "When we stayed at their house, I'd walk past it on the way to our room, and I'd think, 'Why do artificial trees look so bad? We have CGI movies that are awesome. How come we can't make a tree that looks good?' That's kind of what planted the seed in my head."
After discovering that the technology existed to make artificial trees look better, Mac came across a stat that kicked that kernel of a seed into rapid growth. "I found out that about 80% of U.S. households that celebrate Christmas with Christmas trees use artificial trees," he says. "And no one had really comprehensively tried to make the entire tree as real as possible."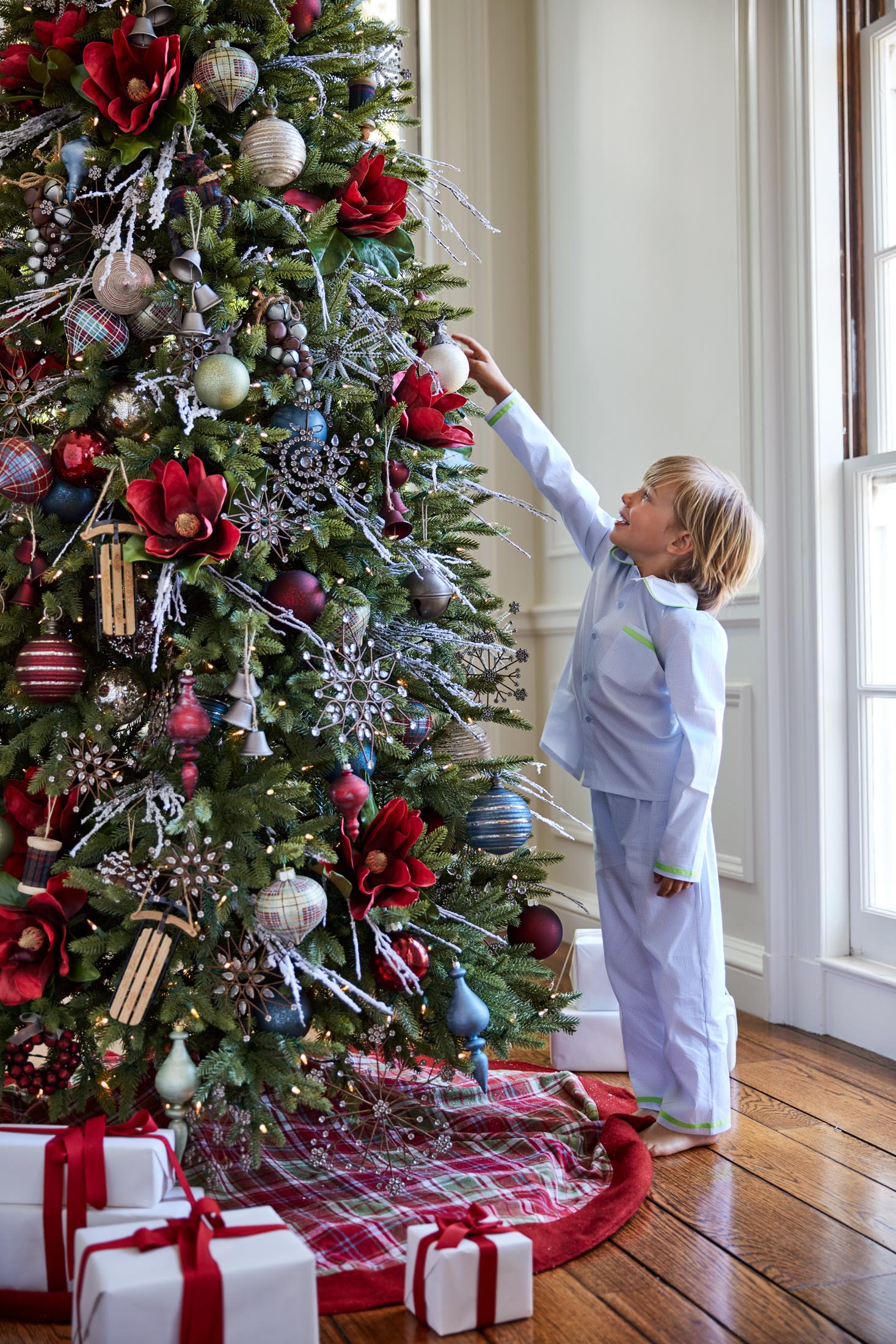 In June 2006, envisioning the venture as a seasonal side project, Mac connected with a Christmas tree factory in China and went over to redesign trees to his specifications. After ordering a batch, he returned to Palo Alto to execute a rapid-fire deployment of the rest of the business, including coming up with a name, graphics, photography and setting up a call center and website.
He did all of this in the guest bedroom of his two-bedroom Stanford West apartment.
"I tried to start in my garage so it could be like the HP story," Mac says in retrospect. "But I couldn't get the wifi to work."
As for the name? That idea came to him as he was driving through rolling hills in Pennsylvania. Passing forested woods and farmhouses, Mac intuitively recognized the feel of the brand. Playing with the word 'hill,' he mentally ticked off different trees in his head, initially dismissing oak and Fraser. "Then I thought, 'How about balsam? Balsam Hill?' And it was just, 'WOW! That's a great name.'"
Between the Balsam Hill website that was up and running by October 1 and a pop-up store at Stanford Shopping Center, Balsam Hill did almost $3 million in revenue that first 2006 Christmas season. The company held its course through the 2008 recession. In 2009, Ellen DeGeneres used Balsam Hill trees to decorate her stage. "We were able to say, 'As seen on Ellen,'" Mac shares. "That was something that really gave consumers confidence that they could trust Balsam Hill." Since 2009, Balsam Hill has delivered double-digit growth and profitability every year. Mac's seed of an idea turned into a full-blown successful business.
In 2013, Balsam Hill introduced its first catalog. "Direct mail is huge," Mac says. "What we find is that the photography allows us to share new products with people in ways that we can't do online." Balsam Hill turned to Oakland-based Kuoh Photo + Creative to help evoke the essence of its brand, with a team that includes the creative director, an art director, a set stylist and producer.
Timing is critical. Putting out a holiday catalog means creating winter magic during a two-week photo shoot in June. "The catalog has a dreamy quality, and there's always a strong color theme, palette or mood," says Thomas Kuoh. "We're shooting all over the Bay Area—we shoot in Napa, Sebastopol, Lafayette, Palo Alto."
Over the years, Balsam Hill expanded into a broader range of holiday and seasonal offerings, including spring florals and fall décor, along with wreaths for every season. Flip through the pages of the Holiday 2019 catalog, and you'll find everything from glowing pine cone garlands to golden tabletop trees to outdoor woodland evergreen foliage for accenting windows and doorways. At the heart of it all are still Balsam Hill's artificial Christmas trees, with a life expectancy of up to 20 years, ranging from 4 to 18 feet, from slim to full, three different categories of realism and price tags running from $250 into the thousands.
And while not provoking allergies is a motivating factor for some families, Mac can easily summarize the biggest driver for sales. "At the end of the day, it's convenience. With a real tree, there's cutting the trunk off, getting it home, stringing the lights, the needles, the watering, the sap," Mac says. "With an artificial tree, you still get the important part of the tradition, which is decorating the tree together as a family—we just enable you to get to that point a lot sooner. And you can set the tree up at Thanksgiving and take it down at New Year's and it's not going to become a fire hazard."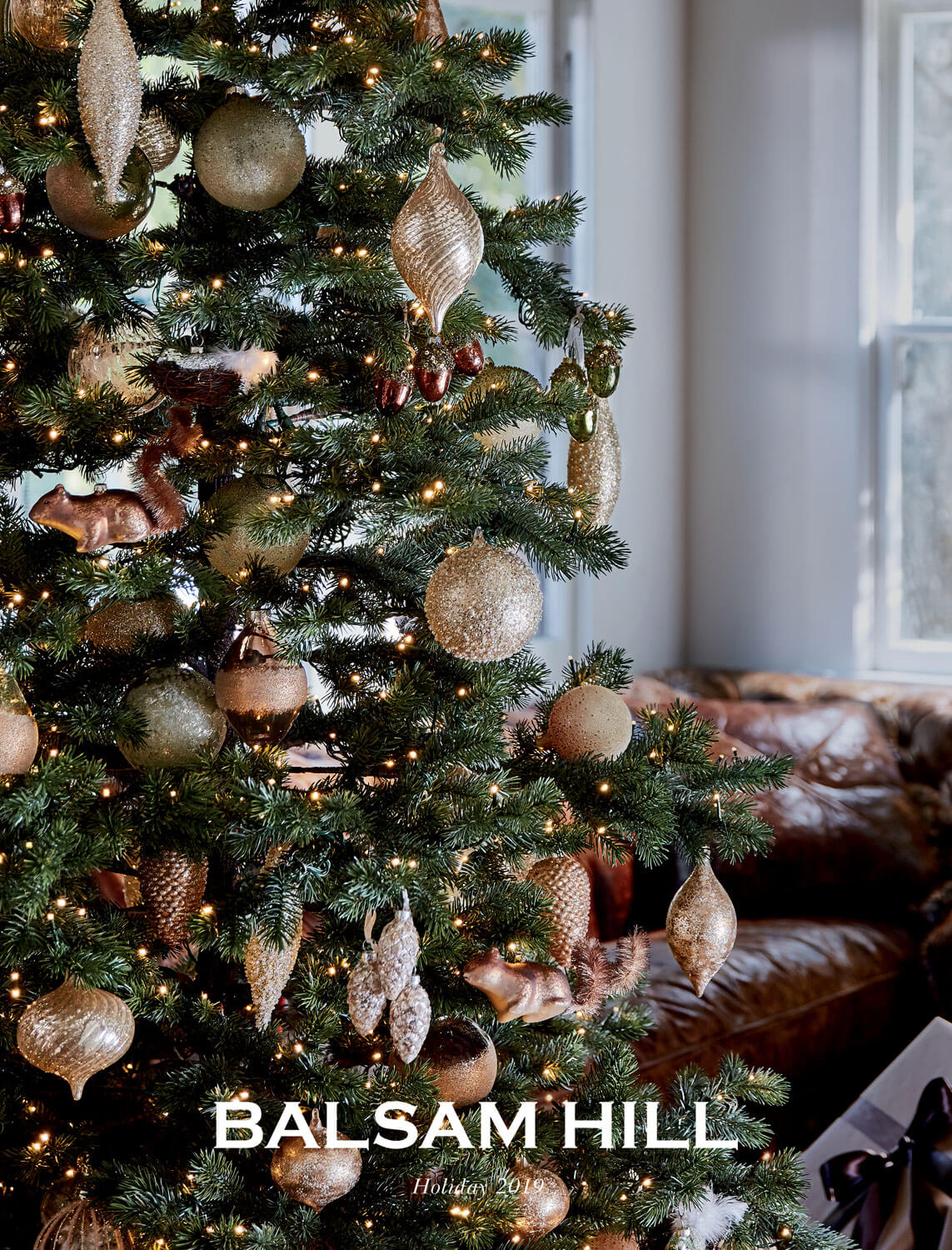 With teams based in Redwood City, Boise, Annapolis, Ireland and the Philippines and working with 65 factories in eight countries, Balsam Hill's products have turned up everywhere from Oprah and the Hallmark Channel to CMA's Country Christmas and The Late Show with Stephen Colbert. Now in his 14th season at the helm, Mac says there are moments here and there that help him take it all in.
He recounts an early jet-lagged morning at an East Coast conference he attended with other CEOs last year: "I sat down and this guy asks, 'What do you do?' I said, 'Oh, we're in the holiday decorations business and we sell artificial Christmas trees.' And he said, 'Man, that must be tough. You have to compete with Balsam Hill.'"
Mac ends the story with a satisfied grin. Not bad for a "crazy" idea.