In Gaelic lore, a seanchaí would travel across Ireland to pass on stories and serve as a guardian of indigenous oral tradition. Although considered historians who preserved customs for generations, occasionally seanchaís were known to weave tall tales that exchanged fact for entertaining fiction.
Perhaps it was through the prose of a seanchaí that corned beef became eternally bonded with Ireland and St. Patrick's Day, a union that earns shrugs of indifference from native Irish folk. For a more authentic holiday meal on March 17, when Americans don green attire and pinch away at nonconformity, go for boiled Irish bacon.
As is the case with loose legends, there's a kernel of truth cooked in. The British coined the term "corned" beef in the 17th century to reflect the large size of salt crystals used for curing the meat, but it was politics that transported the meal to Ireland. The Importation Act of 1667 barred Brits from importing Irish cattle while a uniquely inexpensive salt tax in Ireland allowed for cheap importation of high-quality white salt from Mediterranean countries. The surplus of cattle matched with superior salt led to proliferation in Ireland for a few generations but the appeal of corned beef eventually tapered off. By the time of the Irish Potato Famine in the mid-19th century, it was generally off the menu.
Following mass Irish immigration to the United States, as St. Patrick's Day morphed from a religious holiday into a cultural celebration, Irish Americans would indulge in corned beef in homage to their homeland. Corned beef evolved into a popular American dish, and Abraham Lincoln even had it served as an entree at his inaugural luncheon in March 1861.
Corned beef is available year-round on the Peninsula but earns the spotlight once a year on March 17. Here's the scoop on how local restaurants are serving up the flavor of St. Patrick's Day.
Harry's Hofbrau
Regulars of Harry's Hofbrau may recognize corned beef and cabbage on the weekly Thursday dinner menu but that's small potatoes compared to the carnivorous cafeteria's approach to St. Patrick's Day. During the week leading up to the main event, Bob Paul, who procures the protein for Harry's, says they'll cook up to 2,000 pounds a day of corned beef alone.
The brisket is injected with a proprietary house brine and left to cure for two to three days in a vacuumed-sealed bag, retaining the cut's savory content and keeping the meat safe and healthy. Corned beef sandwiches are available that whole week and Bob says their popularity attracts crowds and forges community. "St. Patrick's Day and Thanksgiving are traditionally our biggest days of the year and people will stand in line for 45 minutes," he says. "But they'll get to talking; I've had people say they've made great friendships while waiting in line. I think people want to have the full monty, so to speak. You get caught up in the whole ceremonial part of the holiday here."
Harry's embraced the craft beer renaissance over the last decade and is attracting a new generation of customers. Bob explains how in previous years they served a predominantly older clientele but with 28 draft beer taps and over 100 bottled beers on the board to choose from, he's noticed a younger crowd filling tables at Harry's. As for how corned beef became synonymous with St. Patrick's Day, Bob is equally perplexed. "Somehow the connection between St. Patrick's Day and corned beef was made and it's all part of the ceremony," he says. "Have you ever been to Ireland? You don't see that much corned beef. It's a little like pizza in Italy, it's something that's traveled to the U.S."1909 El Camino Real, Redwood City, 650.366.3733.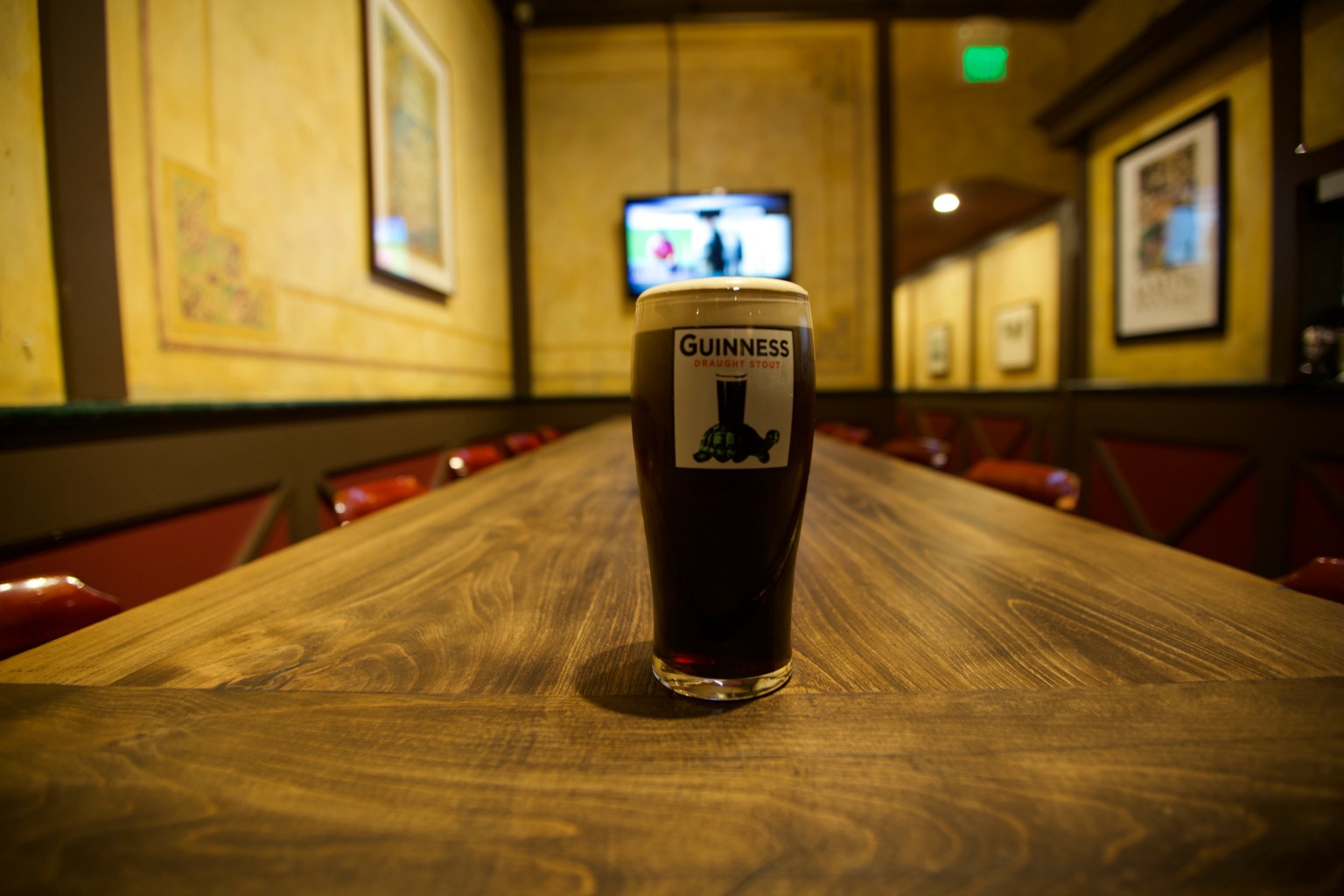 Refuge
Although Refuge's tagline is "Pastrami. Belgium Beer. Burgers," an exception is made on St. Patrick's Day when the sleek, modern establishment prepares pastrami's cousin: corned beef. The two styles both begin with an identical brine process that uses a sugar-salt solution for three to five days, depending on the size. They split ways when pastrami is then lightly smoked and rubbed with black pepper and coriander, while corned beef is boiled to achieve proper tenderness before it's re-dipped in brine. The differing approaches have led to preferences and fans on both sides. "It's like a novelty and we only do it once a year, which is indicative of my overall opinion of corned beef—pastrami is king," says Matt Levin, Refuge's chef and co-owner. "But Menlo Park's sister city is Galway and since we have that connection we decided to try it."
Matt describes two approaches to serving corned beef: in a sandwich similar to what you would order at a Jewish delicatessen or on a platter à la the Irish tradition. He says they're happy to accommodate either request but their St. Patrick's Day menu will reflect the latter with sliced corned beef, cheddar cheese, potatoes and braised cabbage. If a pint of Guinness doesn't do it for you, explore any of their signature Belgian ales on draught (18 at Refuge's San Carlos location and 24 in Menlo Park), which is considered the largest variety available in the Bay Area.1143 Crane Street, Menlo Park, 650.319.8197. 963 Laurel Street, San Carlos, 650.598.9813.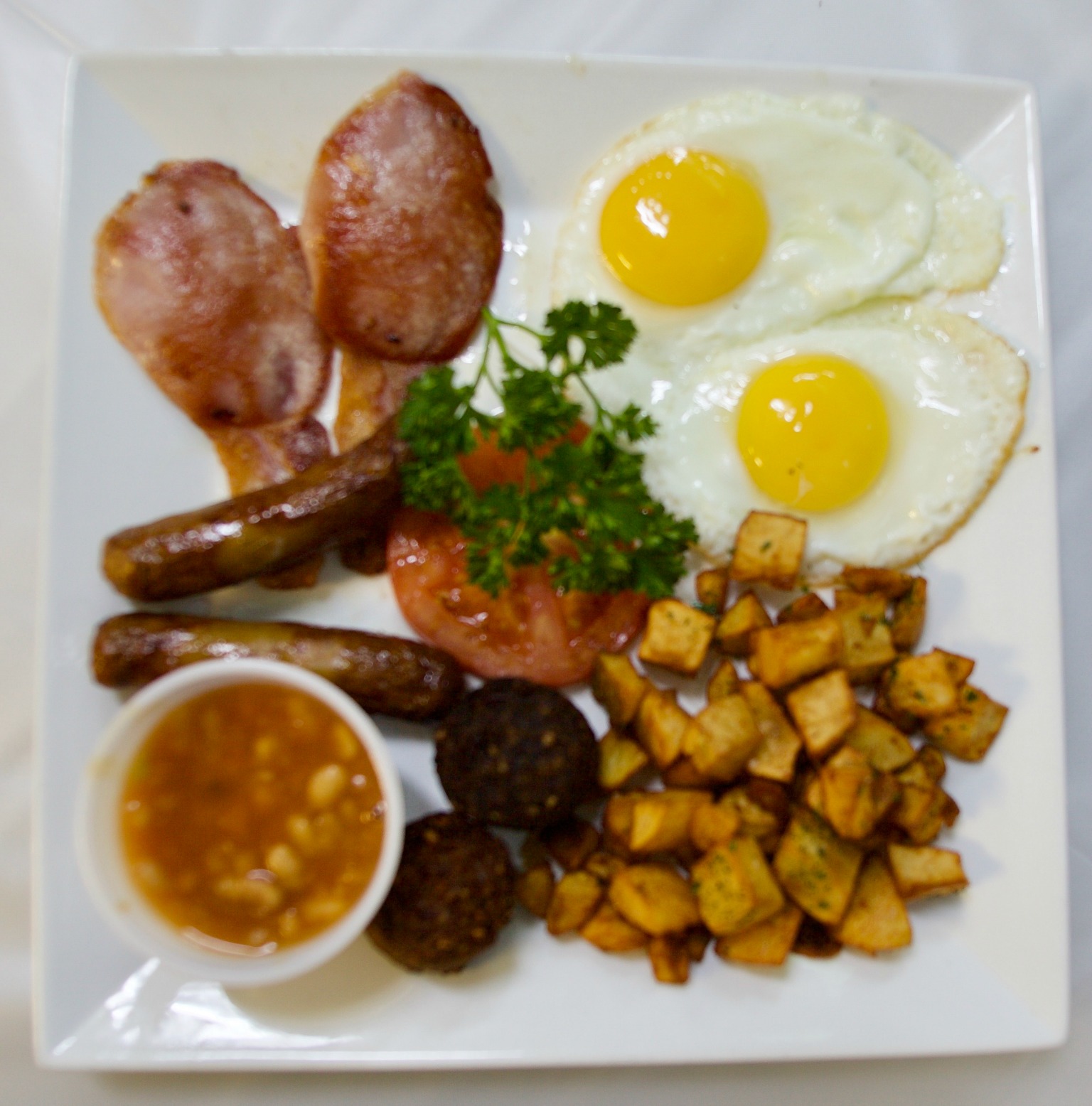 Fiddlers Green Irish Pub & Restaurant
The festivities at Fiddlers Green for St. Patrick's Day begin a day early on March 16, promptly at 7:45AM, when Ireland rucks and mauls with Wales in rugby for the final day of the Six Nations Championship series. Owner Oliver McElhone ("Oli Mack" to his regulars and friends) designs a full holiday experience with live music from a bagpiper, a 4PM performance from the Whelan Academy of Irish Dance and up to 700 pounds of corned beef.
On a strip of Millbrae that's heavy with Spanish Colonial Revival architecture, Fiddlers Green stands out with its Tudor building and stained-glass windows. Since opening in 1991, the restaurant and pub has been a St. Patrick's Day destination and Oliver expects they'll run through 10 kegs of Guinness on that day alone. The restaurant's corned beef is sourced from the century-old Roberts Corned Meats in San Francisco, which provides Fiddlers Green with a rounder cut of beef that's more tender and less fatty. They then use a family-based recipe that adds a Spanish touch.
Oliver was born in Northern Ireland and immigrated to the U.S. in 1980, around the same time the Irish law that prohibited pubs from opening on March 17—out of respect for the religious aspect of the holiday—was lifted.
He's happy to dispel myths of his homeland—like how there are no native snakes in Ireland so the legend of St. Patrick's reputed banish is an easy debunk—but overall, he welcomes the cultural exchange. "Now everybody wants to be Irish," he says. 333 El Camino Real, Millbrae, 650.697.3419.
bring the party home
Delucchi's Market
3640 Florence Street, Redwood City 650.216.7600
Draeger's Market
222 East Fourth Avenue, San Mateo 650.685.3700
342 First Street, Los Altos 650.948.4425
1010 University Drive, Menlo Park 650.324.7700
Mollie Stone's Market
49 West 42nd Avenue, San Mateo 650.372.2828
1477 Chapin Avenue, Burlingame 650.558.9992
164 S. California Avenue, Palo Alto 650.323.8361