45 punching bags in an open section of Redwood City's Undisputed Boxing Gym hang suspended from a steel structure to form perfectly-lined rows. It's dim, minus the warm, red glow emitting from the lights above. Brian Schwartz steps up onto the coffee table-sized stage in the center of the room to launch into a 9:15AM workout. Dozens of gym members await his direction, in position and ready for action in the dense forest of bags.
The gym's founder and owner uses a headset microphone to project his commands over the pumping remixes of recognizable favorites. The hands-free technique allows the lanky and chiseled champion—nicknamed the "Mad Stork" from his days in karate—to lead by example while four flat-screen televisions on a nearby wall tick off his commands: lateral lunge, knee raise, push-up…
This is the Undisputed workout. Sixty minutes of boxing, strengthening, kickboxing and conditioning to challenge the entire body. No two classes are the same; some incorporate various free-weight equipment like dumbbells and barbells, but the one constant is the pro-style heavy punching bags.
Following the warm-up, the television screens announce in bright yellow lettering: "Glove Up!" A club remix of Bob Marley's "Could You Be Loved" sets the tempo as participants fetch a pair of boxing gloves in a small basket beneath each bag. Two young women in their first Undisputed workout help one another gear up.
Brian calls out combinations: rear hand uppercut, front hand uppercut, cross and hook. The routines blend into each other like the endlessly streaming house music. Even the calls to rest include fast footwork in place.
Nearing the halfway point, the participants seem to hit the bags harder; it could be out of vented exhaustion or because they're coolly focused on Brian's every command. The class is predominantly women, some wearing state-of-the-art Nike attire while others burn calories in a regular t-shirt, with ages ranging from a teenager to a septuagenarian. Everyone is committed and no one throws in the towel.
A few feet away is an all-black leather boxing ring where each corner bears a simple message from Brian himself: "Train Strong." The ring is empty now, but Brian has spent more of his life in a ring like this than perhaps his own bed. Never the biggest guy in the ring, Brian found his advantage in relentless training. Recognizing that you can't coach height, he hired a coach and always went hard. It's a philosophy that guided Brian to an undefeated title in kickboxing and now his own gym where every day he widens a gap in the ropes to welcome more people into the sport.
Following six World Championships in Sport Karate with a spot on the U.S. National Team, a World Super Middleweight title from the International Sport Kickboxing Association and retiring undefeated in 2006 with a record of 18-0, Brian shares with the Peninsula the routine that made him a champion—11 classes a week.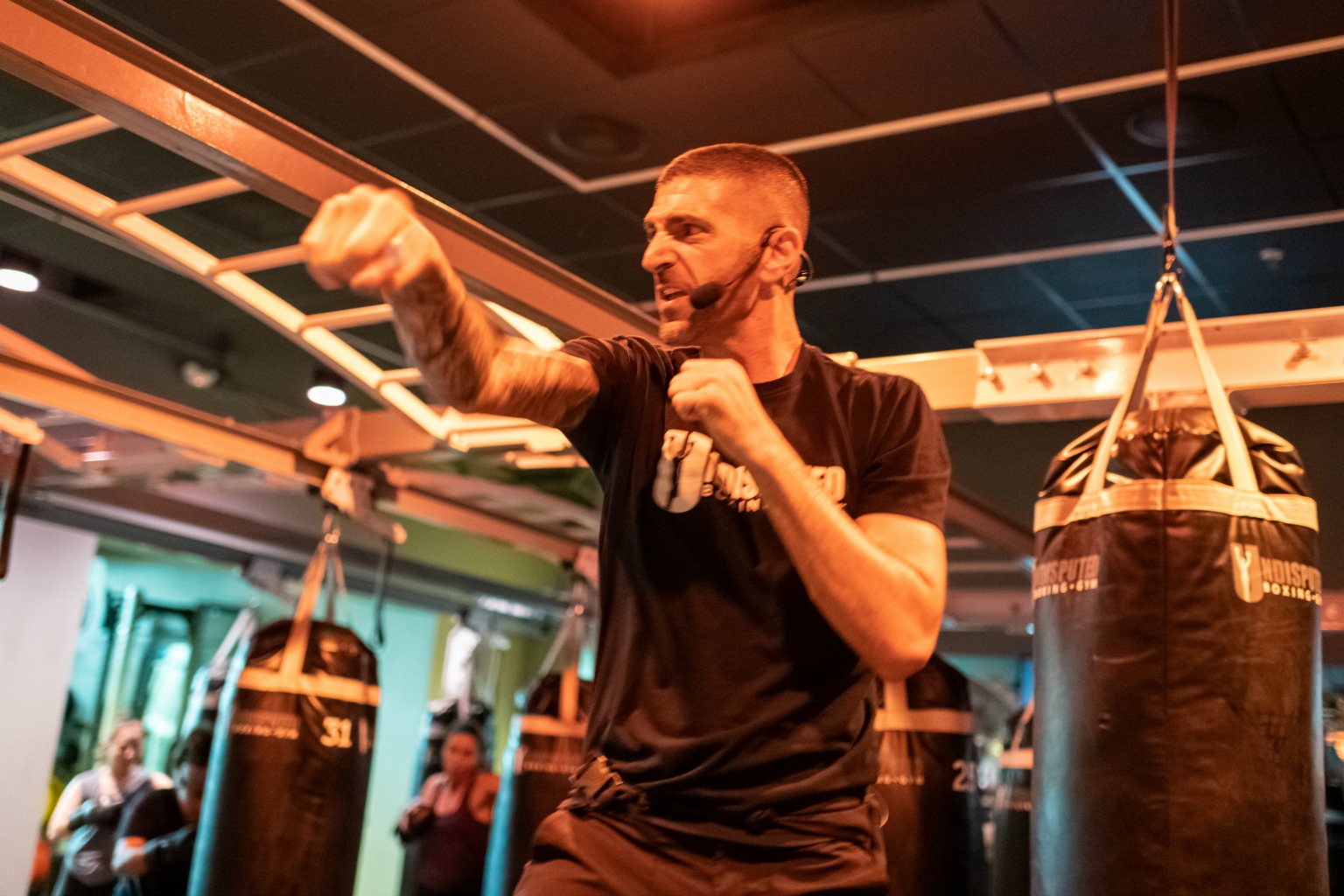 Born in South San Francisco, Brian didn't waste time finding his passion.
"My dad took me to see a Bruce Lee movie and that was it. On my sixth birthday, I asked to learn karate and went to a martial arts school in Millbrae," he says, before breaking into a smile.
"I was the worst kid in the class, so bad that the instructor told my parents. But I loved it, and I credit my folks because they kept bringing me in. Then we moved to Foster City and I switched schools. I was still the worst but my new instructor really encouraged practice and the process. He made it fun. Pretty soon, I was second worst in the class."
Brian said it started to click when he was 15, the same year he earned his black belt in karate. (After failing in his first two attempts.) He graduated from San Mateo High School in 1992 and attended the College of San Mateo for six months before making a proposal to his parents: He'd give it a year to get into the karate pro circuit and if not, he'd return to academics.
Brian maxed out credit cards to pay the entrance fees into tournaments and by the year's end he was a wildcard in the world championship. Like a Bruce Lee movie, he worked his way through one opponent after another, competing in 16 rounds with some back-to-back matches. The night before the championship match he paced around nervously but the minute the match began he won handily.
"What made me more successful and able to win was that I came from a background where I was so bad. I knew that I wasn't going to be the fastest or strongest but I could work harder than anybody out there. When it came time to go to the gym, I did the work. When it was time to get in the ring, even if he was bigger, there was no way he was going to outwork me. Every athlete at one point comes to a crossroads: winners figure out how to win. Losers go the other way. That's in you and you can't teach it."
Brian says his defining moment as a fighter, when he earned the right to call himself a champion, came in 2002 after refocusing on kickboxing. He was fighting at the Bellagio in Las Vegas and during the second round of a big match he shattered his left hand. The inches-long scar is still visible today.
"It was a really bad break and I didn't realize at the time it was broken," he says. "I could feel my energy drop and my glove was getting tighter because I was swelling up. I had this guy who was going to knock my head off but I fought and stopped him in the fifth round. After that, I always knew I could find a way."
Following the birth of his first child (he's now a father of three), Brian opened the Undisputed Boxing Gym in 2006 in San Carlos, later relocating it to Redwood City.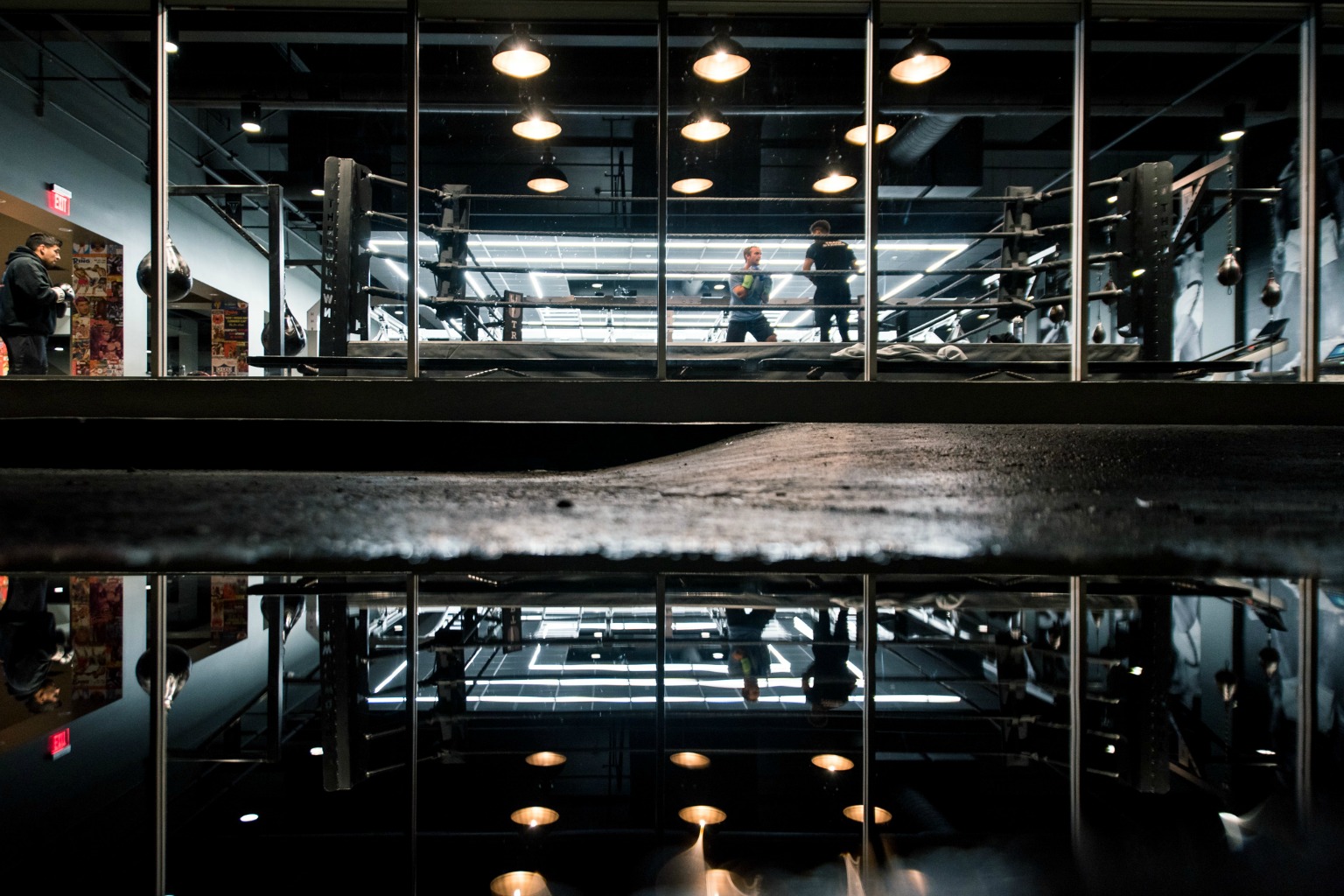 The gym reflects Brian's character; he detests clutter and waste so every piece of equipment has its place. The ambiance is lively but focused. The punching bags are Pro Boxing Bags like what the professionals use and the floors are made out of recycled Nike shoes. (Brian is a sneakerhead with over 40 pairs at home; most were gifts from former 49er Michael Crabtree whom Brian used to coach and the duo have the same shoe size.) The gym is class-centric, with classes for all abilities and ages offered daily, and every visit ends with a complimentary stick of gum at the front desk.
Brian was keen on making sure the gym paid tribute to boxing culture. Three hundred copies of Ring Magazine make a collage out of the indoor pillars and the gym features a lot of metal and wood in the design to reflect the urban nature of boxing. One wall in the back shows a blown-up photo of Muhammad Ali standing over Sonny Liston. It's a love letter to boxing and its author wants to share it with the Peninsula one rep at a time.
"This sport has done so much for me," Brian says. "What gets me up in the morning is if I can get someone to do one more push-up today than they could yesterday."
Glove Up!
380 Convention Way
Redwood City