On a stretch of Alpine Road just off 280 in Portola Valley, a familiar green "Webb Ranch" sign comes into view. Smaller print reveals what marks this place as a local landmark: A Family Farm Since 1922. At nearly 100 years old, Webb Ranch may well be the last family farm on the Peninsula not located coastside.
"We were encouraged by my grandparents and parents to roam the fields and taste the crops," recalls Atlee Frechette, a fourth-generation Webb family member. As the current farm manager, Atlee's job requires "a lot of juggling and wearing of multiple hats," contingent on the season. October traditionally means pumpkins—lots and lots of organic pumpkins, grown on 30 of Webb Ranch's 300 acres, with a pumpkin patch open seven days a week. Weekend activities include hay rides, a corn maze and petting zoo, with a modification this year: visitors need to schedule and pre-purchase online 80-minute passes in advance.
With Webb Ranch committed to helping Peninsula families mark Halloween, Atlee admits that pumpkins will always be her favorite crop. "When I was in middle school, I remember helping pumpkin patch customers load their pumpkins into their cars," she says. "Today, we're still experimenting with them. This year, my husband Jonathan and I planted Atlantic giant pumpkins in the garden by our home." That home, the original ranch house, is shared by Atlee and Jonathan's son Wyatt, one of the youngest members of the Peninsula farm family's fifth generation.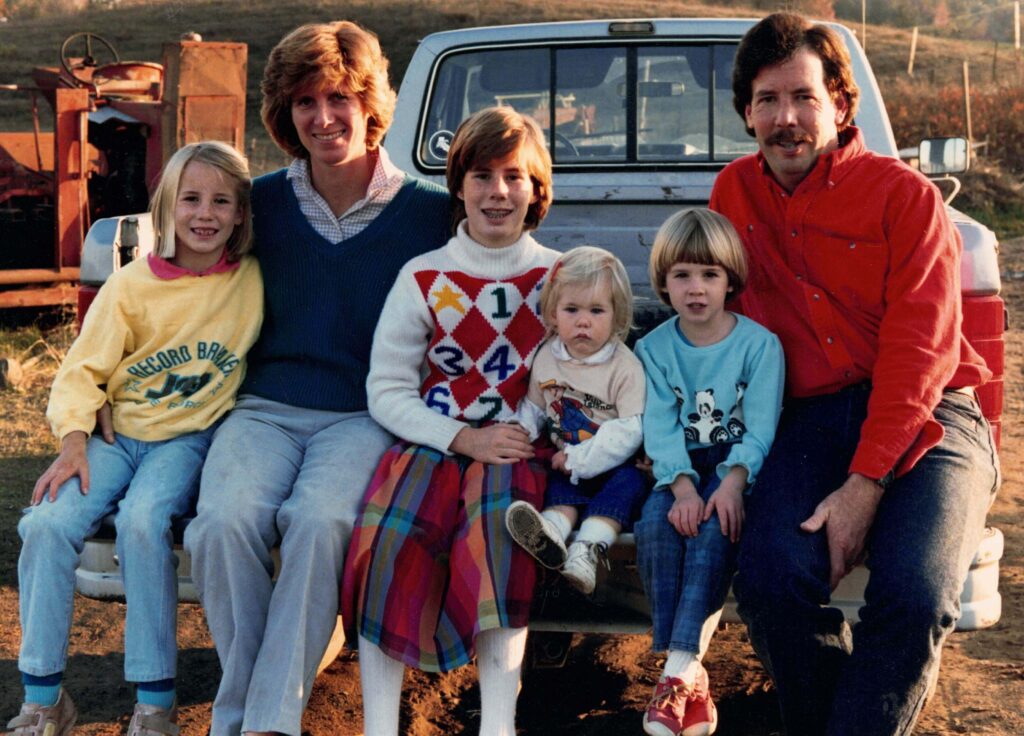 How it All Began
In 1904 at age 14, George Webb rode his horse from Lockhart, Texas, to Watsonville and went to work in the strawberry fields. Seeking to find a farm closer to the markets in San Francisco, he was introduced to James Rolph, who leased land from Stanford University. In 1922, George arranged for a sublease and Webb Ranch officially began.
According to Cliff Pierce, who boarded horses at Webb Ranch and chronicled its history in 2003, George initially built a barn and brought in 40 milk cows. He lived in an existing house built on the property by Irish immigrant Dennis Martin in the early 1850s. "Living way out here on the ranch was my whole world," Stanley, the youngest of George and Florence Webb's six children, told Pierce. "Some mornings when I got to school…I had already milked four cows. I would get up at 4:30 and get a fire started in the kitchen stove for my mother. It wasn't just for cooking; it had pipes that went through the fire box that heated the water for the whole house. We had a big mare named Babe and a mule named Molly. Often by 6:00AM I had them harnessed and was out plowing a field."
Under George's oversight, Webb Ranch planted fields of strawberries, blackberries and raspberries and delivered the produce to local markets. Stanley, who died in 2018 at the age of 98, assumed responsibility for the ranch following World War II. He married Alice Gurley and they lived in the same house Atlee's family resides in today. Stanley guided additional expansion, including the planting of corn, green beans, tomatoes, squash, bell peppers and pumpkins.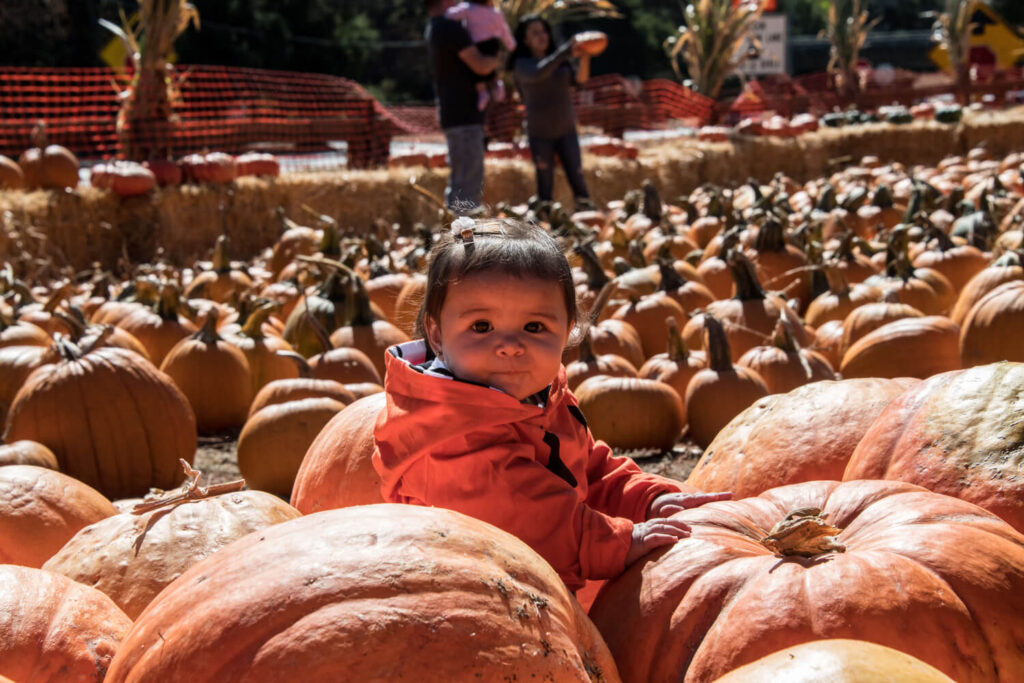 The Arrival of Horses
According to Pierce, the idea of horse boarding was seeded in the 1950s. One day, Stanley's daughter Lyndal rode the sole horse on the property to school, and her friends asked if they could board their horses at the ranch. In 1958, a well-known horseman and polo player, Fay Humphries, moved his stable from the San Mateo hills to Webb Ranch. When he arrived, the old dairy barn existed, but no stalls or paddocks, so he began turning the dairy barn into a horse barn by dismantling stalls in San Mateo and rebuilding them at Webb Ranch. Humphries and Stanley came to a working agreement, and Humphries continued at Webb until his death in 1997.
Horse boarding for the public officially started in 1960. Lyndal's friends got their wish, and Lyndal and her sister Sharon started their own stable, which today numbers up to 200 horses. Summer Hensley, Atlee's oldest sister, is the current owner/director of the riding program with husband Nathan acting as barn/stables manager.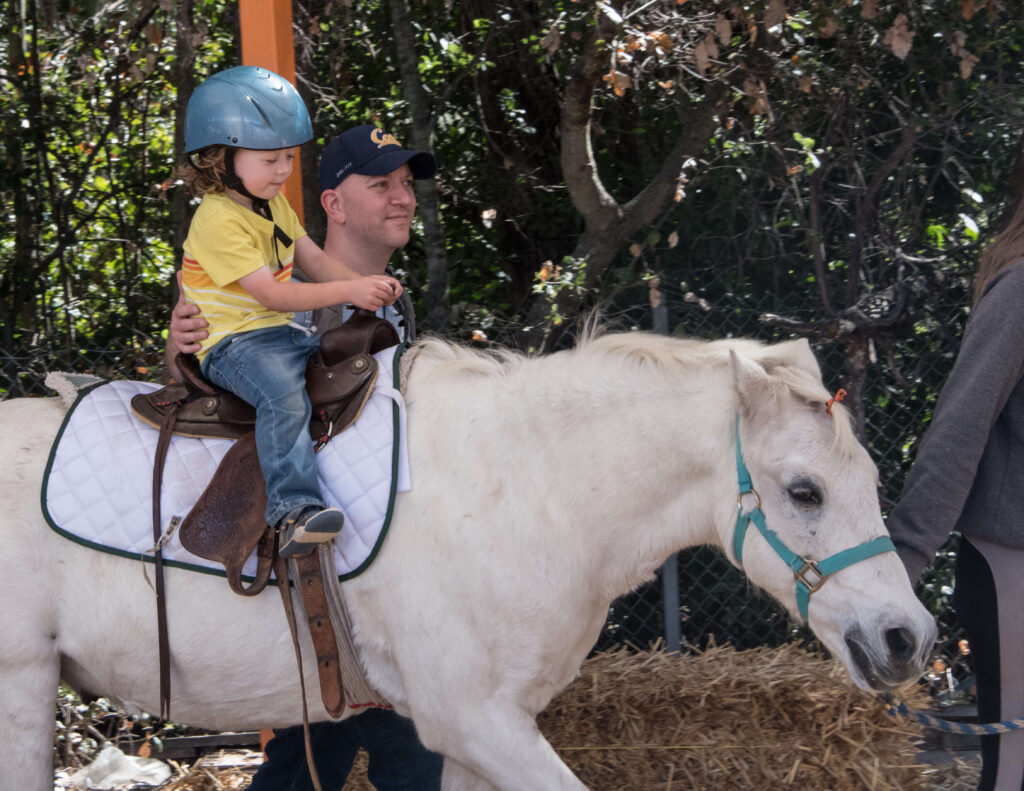 The Farm Stand Opens
"Heading to Webb to pick up some corn," was a familiar afternoon refrain spoken on the Peninsula. The original produce stand was not the large structure that's still viewable today but rather a small stand that sat where the northbound entrance to 280 is now. It was the result of Webb sisters Lyndal—Atlee's mother—and Sharon who, in 1962, begged their father, Stanley, for the chance to make some money by selling strawberries. Although reluctant at first, Stanley quickly changed his mind after the girls sold 80 crates at $2.00 each on the first day. In 1963, Stanley opened the Alpine Road Fruit Stand, offering fresh-picked seasonal produce directly to consumers, which led to the addition of even more crops.
"Initially, we grew strawberries, corn and Ace tomatoes," relays Tom Hubbard, Webb Ranch president, who married Lyndal in the early '70s. "We've added heirloom and cherry tomatoes along with pumpkins and a wide variety of berries." The ranch was certified organic in 2007, a process that took only six months rather than the usual three years because the farmlands had been pesticide- and herbicide-free since 1962. In recent years, Webb Ranch stopped offering farm stand produce on a daily basis and returned to Stanley's tradition of selling to farmers markets, restaurants and local grocery stores, including Bianchini's in Portola Valley and Sigona's in Redwood City.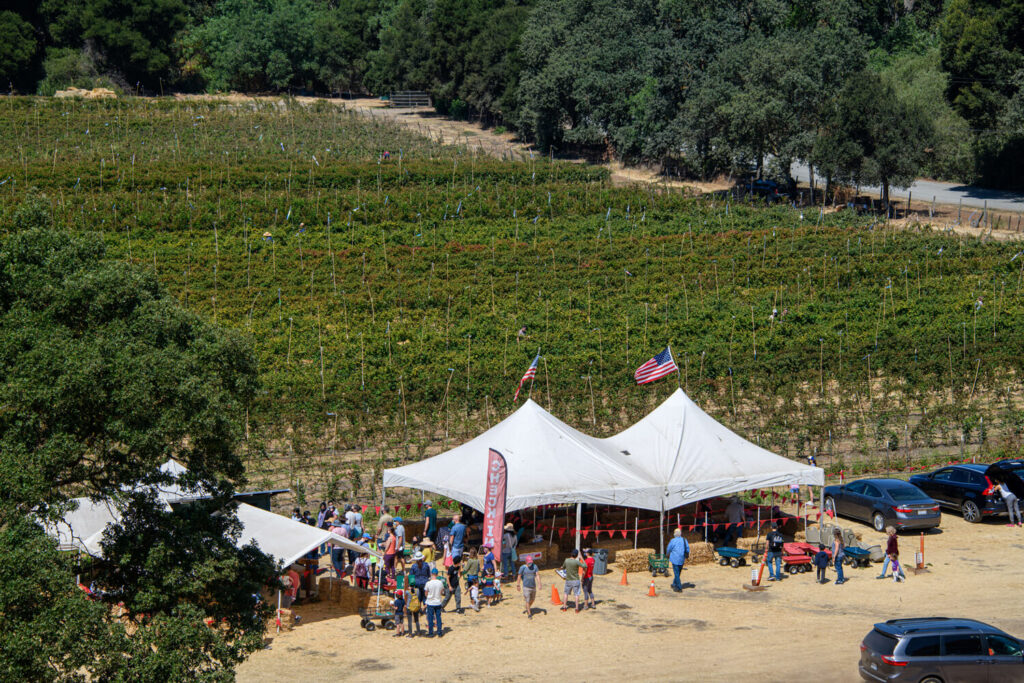 Bring on the Berries
Every June and July, Webb opens its berry fields for U-Pick, a Peninsula tradition upheld through summer 2020. If you're not a berry fancier, you may not have heard about three varieties grown on the ranch—olallieberries, loganberries and Prime Ark blackberries. "None of these are common berries," says Atlee. "Since taking over this portion of the business two years ago, I've learned so much about berry varieties—the cross breeding and how they came to be." Other offerings include boysenberries, red and golden raspberries and two other types of blackberries, Navajo and Obsidian.
Menlo Park restaurateur Jesse Cool is a fan: "Every year, we wait for their berries. We use them in sauces and a fruit tart and sometimes Taste of Season at Flea Street. And, we freeze them for winter." The berries all have distinct looks and tastes. "That's important to customers who make jams and pies," notes Atlee. "Many of these folks arrange to come out when a specific berry is ripe. They come with lots of flats and pick all morning."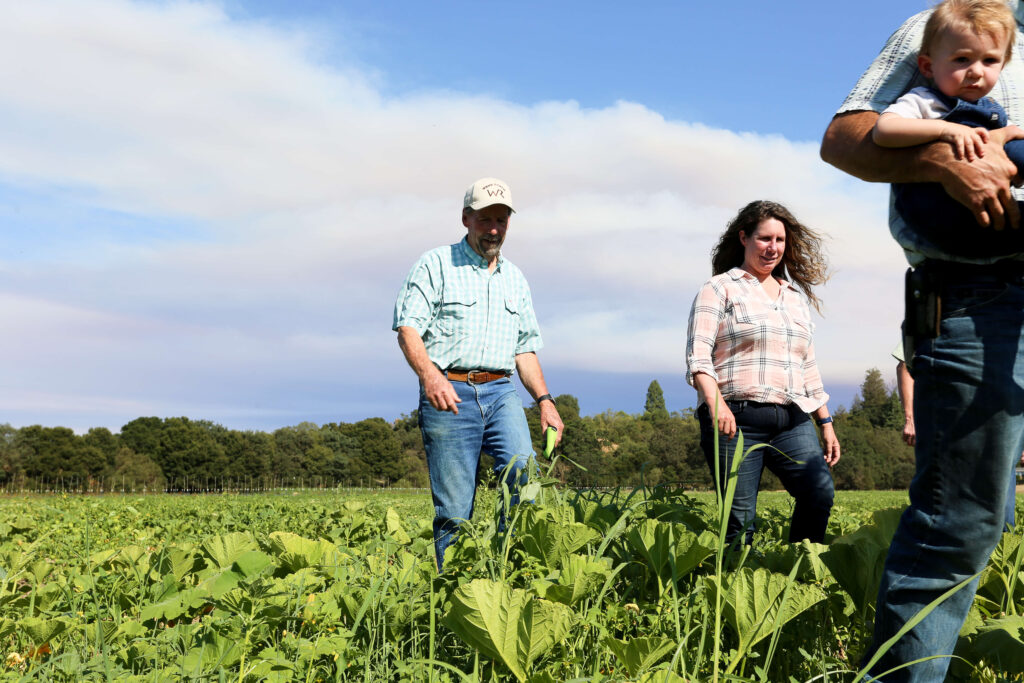 All in the Webb Family
There are currently nine family members (spanning three generations) living on the ranch, with even more still involved in ranch operations. The fact that Webb Ranch endures after nearly 100 years doesn't surprise Atlee; she credits her grandfather Stanley's powerful influence. "He really passed on the excitement and passion of farm life," she says. "To this day, I'm grateful to go out before dinner and pick a basket of berries or some tomatoes for a salad."