It's well-rounded fun that's brought to the beach and is a frequent flier on college campuses, but with a little extra structure, throwing the Frisbee reaches new heights in disc golf. Whether it's a family outing or with a group of friends, this exuberant outlet is a chance to get outside—and leave worries aside—as long as you keep your cool if you botch a hole and double bogey.
Jim Challas has a loftier view of disc golf—it's his favorite sport. When he first discovered it, the only two disc golf courses available in the Bay Area were a pair of barren fields outside San Jose and Berkeley that were more often used as illegal garbage dumps.
This was in the mid-1970s when disc golf emerged as a funky recreational pastime that was easy to pick up and play but difficult to master. The sport has since adapted significantly; Jim and his friends used to make their disc golf baskets using chicken wire, only to watch people who didn't know about the sport treat the baskets as barbecue pits. Today, the targets have become more robust and center around a pole with several chains linked up like a tulip to catch the disc before it falls into the collection basket.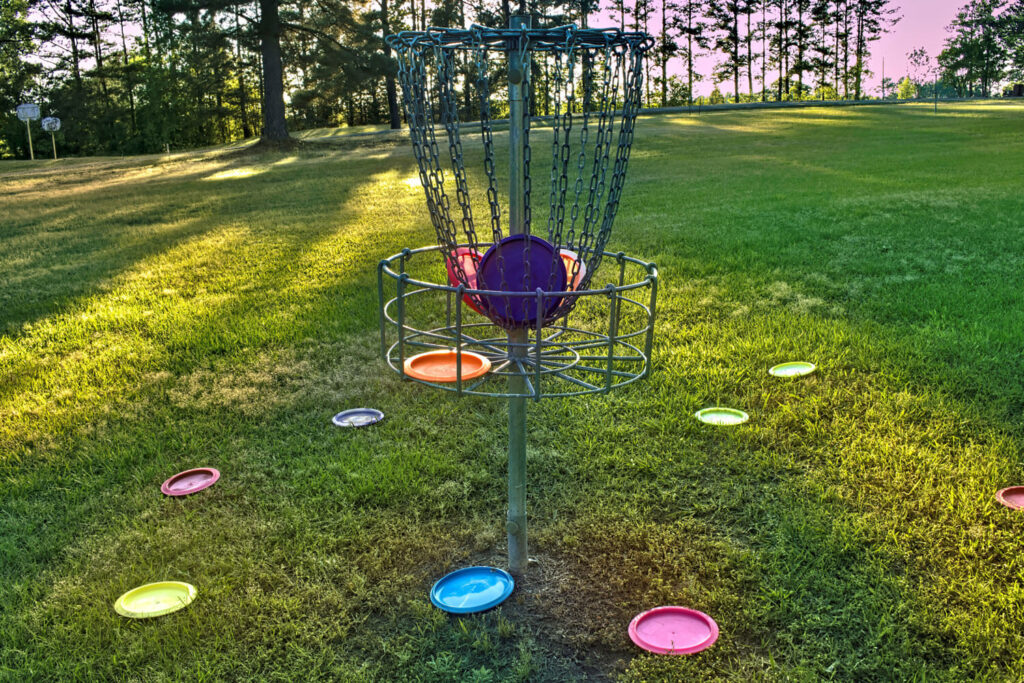 Stretching from the Peninsula to the South Bay, there are now five disc golf courses available for public use. Four of these courses belong to the Silicon Valley Disc Golf Club, an organization Jim founded in 1997 that has grown to about 200 members. The fifth course belongs to the Redwood City Elks Lodge that oversees an 18-hole disc golf course near the Emerald Hills Golf Course.
Golf and disc golf are intrinsically linked in that they function essentially in the same way: You play 9 or 18 holes, begin on a tee area and the player with the lowest total cumulative score (strokes or throws) is the winner.
In disc golf, however, golf clubs are exchanged for discs of various sizes and subtle designs. The driver disc, used to tee off and fly the farthest, has a beveled and sharp edge, whereas the putter, thrown when you're close to the basket, is much more rounded or with a deeper rim. Jim's favorite local shop for purchasing discs is Helm of Sun Valley in either San Mateo or San Jose.
The origins of the sport reach back to "Steady" Ed Headrick, considered the Father of Disc Golf, who patented the Frisbee in 1966 as an employee at the toy company Wham-O. He would later design the Disc Golf Pole Hole (the basket target) and help to install the first-ever official disc golf course at Oak Grove Park in Pasadena in 1975. The Professional Disc Golf Association was established the following year, which Jim would join and later serve as a commissioner.
When Jim founded the Silicon Valley Disc Golf Club in 1997, his intent was to help establish the first local course. The Hellyer course in San Jose's Hellyer County Park sprouted out of an empty field where club members had to first remove garbage, mattresses and 84 automobile tires before plotting out the course. It's a hilly location with rolling fairways and the club planted 100 or so toyon bushes alongside sycamore and oak trees. Prevailing winds from Highway 101 add an extra element of challenge to the course's nine holes.
The club's next course, Parque De La Raza, was established in 2007 after members raised $10,000 to cover costs. Two more courses followed: Kelley Park in 2015 and then Cupertino's Villa Maria in 2018 in Stevens Creek County Park.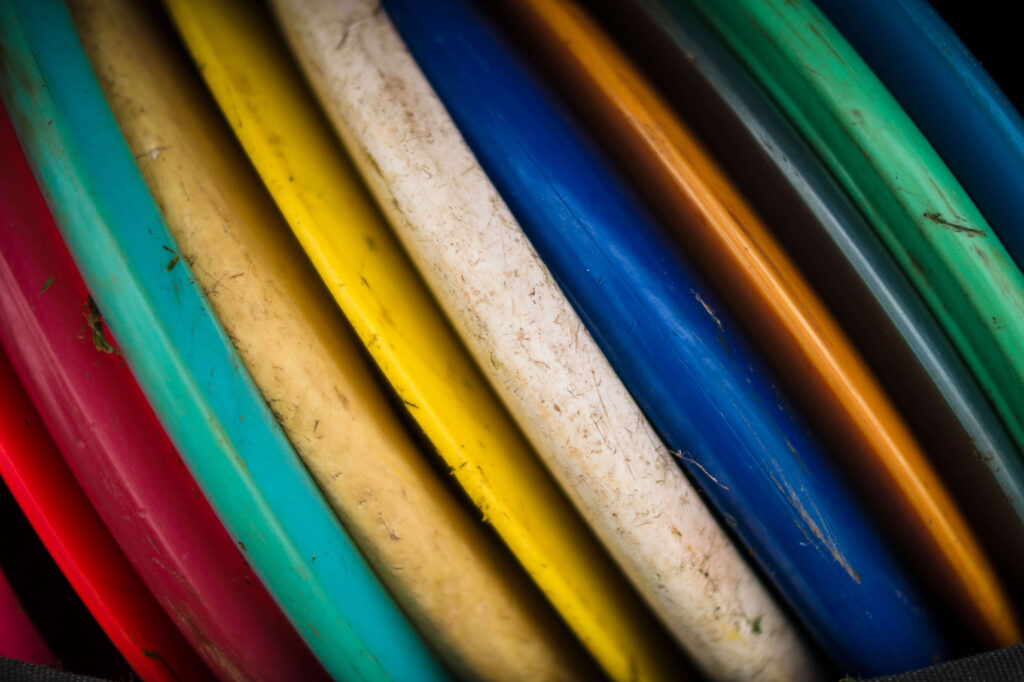 With four courses, the club is now focusing on maintaining their conditions and nurturing their annual league as opposed to building another course. "I don't think there are any more viable sites in Silicon Valley with parking, bathrooms and land that's adaptable for a course," Jim says. "There's no room anywhere. I think we've maxed out."
Jim says that club members include all types of locals: dentists, car mechanics, contractors and Starbucks managers. And while it's largely comprised of 20- to 30-year-olds, he says there's no lack of "seasoned citizens" who come out to throw. Club league play is on Tuesday and Friday nights from April through September, along with monthly tournaments every second Saturday of the month.
As July heats up and further social restrictions thaw, disc golf shines as a viable, all-ages activity for groups seeking a local outdoor escape. Silicon Valley Disc Golf Club courses are open to everyone—just show up and play. As Jim likes to remind any newcomers: "Disc golf is just a walk in the park."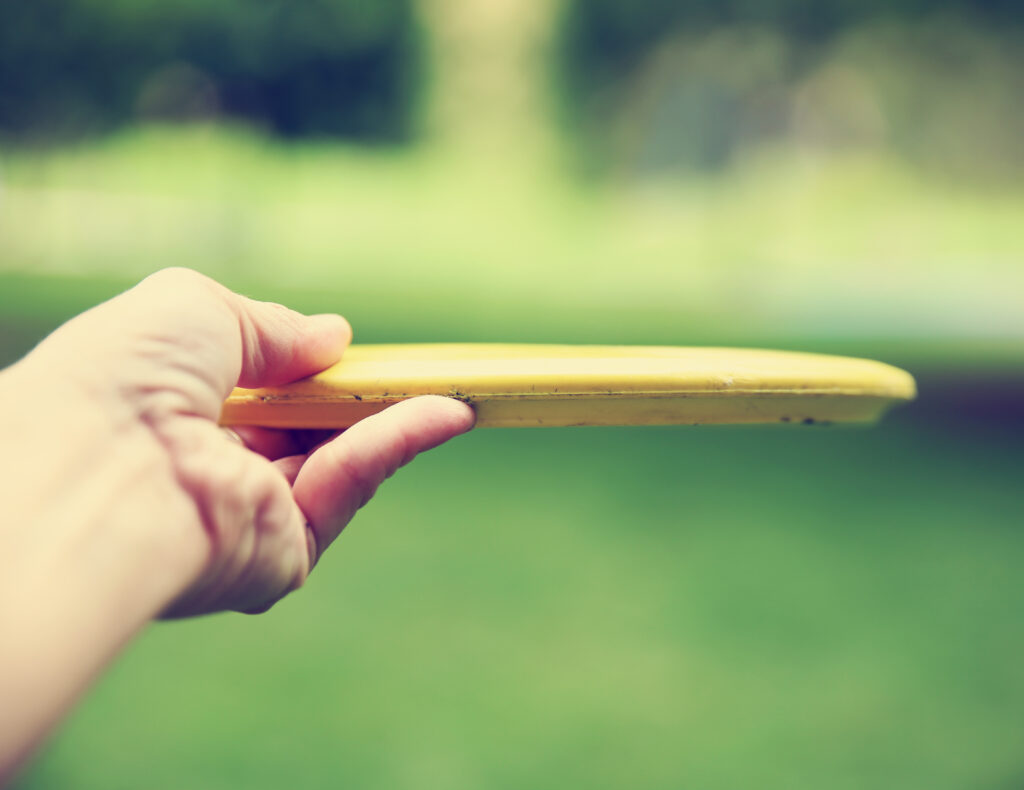 Jim's Tips for the Perfect Throw

+ Create a back-foot to forward-foot motion.

+ Have your side to the target and keep your arm level.

+ Don't let your wrist go below the shoulder. (If you drop below
the shoulder, the disc will go from right to left.)

+ Snap your wrist at the end to put a spin on a disc. It's a
gyroscope; when it spins faster, it's more stable. With less
spin, Mother Nature will take it and toss it where it wants to.

+ Throw into the wind.

+ Spin it hard. It's like pulling the cord to start up a lawnmower.