Shortly after midnight, lights pop on up and down the Peninsula as eager golfers arise briefly to book tee times. Golf's recent surge in popularity here is underscored by data on the national level. According to the National Golf Foundation, play at public courses in 2020 was up almost 12% over 2019 while rounds at private clubs jumped by almost 19%.
Whatever your motivation—exercise, social outlet or even just a breath of fresh air—there are plenty of Peninsula options if golf is your game. We've compiled a list of public courses for golfers of various abilities along with inside tips from an (almost) bogey golfer who plays twice a week.
Note: It's important to check course websites to confirm current policies and green fees as well as available services. And, for those newer to the game, looking at a course's slope rating may be helpful; the higher the rating, the more difficult the course.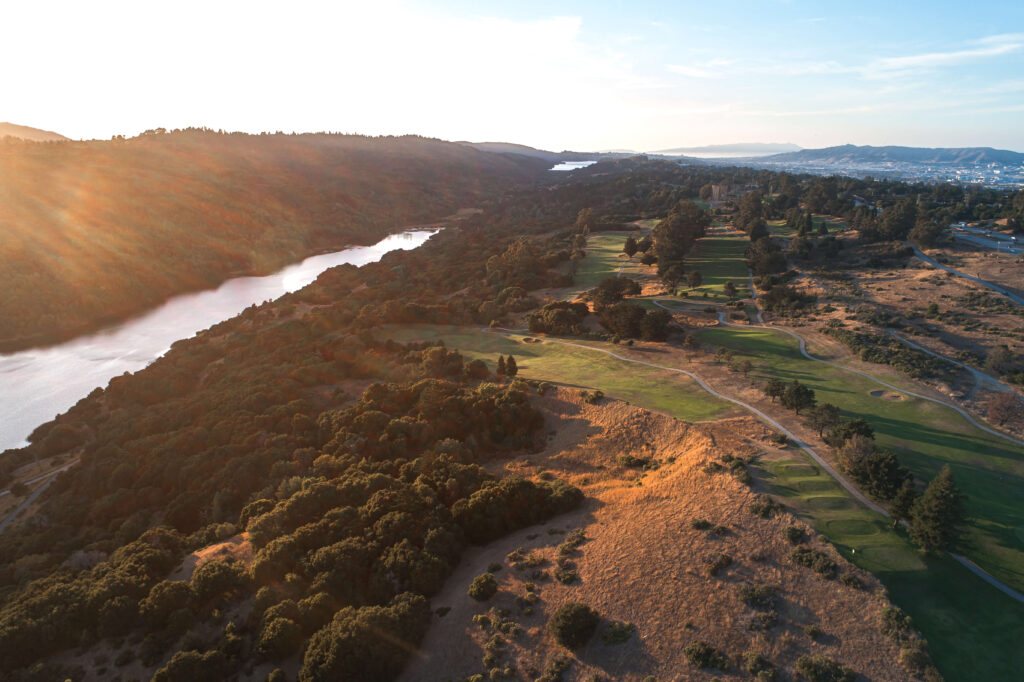 Crystal Springs

 

Golf Course
playcrystalsprings.com
6650 Golf Course Drive, Burlingame
+ Par 72, from 5,666 to 6,550 yards
+ 4 Par 3s, 10 Par 4s, 4 Par 5s
+ USGS slope rating from 123to 131 for males; 120 to 135 for females
Crystal Springs Golf Course is the Peninsula's oldest public course, designed by British architect Bernard Darwin in 1924. He believed that courses should have a natural design that follows the contours of the land. Most of his basic design remains, although some holes were rerouted in the almost 100 years since the course was built.
The course is not without its challenges given its up and down terrain. Less experienced golfers are advised to play from the middle or forward tees.
Know Before You Swing
+ On the front nine, your ball will roll toward the reservoir.
+ The Par 5s are medium length. If you can control the ball, you can get a decent score.
+ Lots of up and down; many golfers use a cart but it's walkable if you're eager for a workout.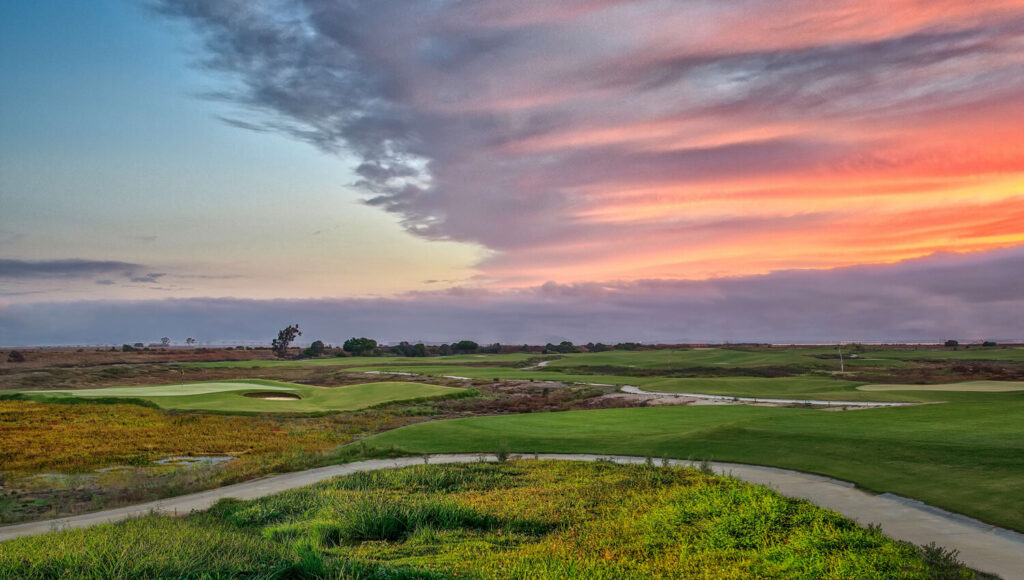 Baylands Golf Links
baylandsgolflinks.com
1875 Embarcadero Road, Palo Alto
+ Par 72, from 4,821 to 6,680 yards
+ 5 Par 3s, 8 Par 4s and 5 Par 5s—four sets of tees
+ USGA slope rating from 107 to 125 for males; 111 to 128 for females
Originally opened in the mid-1950s as the Palo Alto Municipal Golf Course, Baylands was re-designed by Forrest Richardson and re-opened in May 2018, as a links-style course with lots of undulation and very few trees. Nestled between San Francisco Bay and San Francisquito Creek, it's a nice course to walk. The practice facilities are very comprehensive, including a driving range and large putting and chipping areas. The wide fairways are such that if you stay on the fairway, your ball should be in good position for your next shot. The greens are in great shape but finding a flat one is a challenge. 
Know Before You Swing
+ Some of the Par 3s are challenging, one with a pot bunker and others with sand traps in front of the green. 
+ Hole #3 (par 5) and Hole #15 (par 3) share a monstrous green.
+ Hole #14 alternates between a green on the right and a green on the left on different days.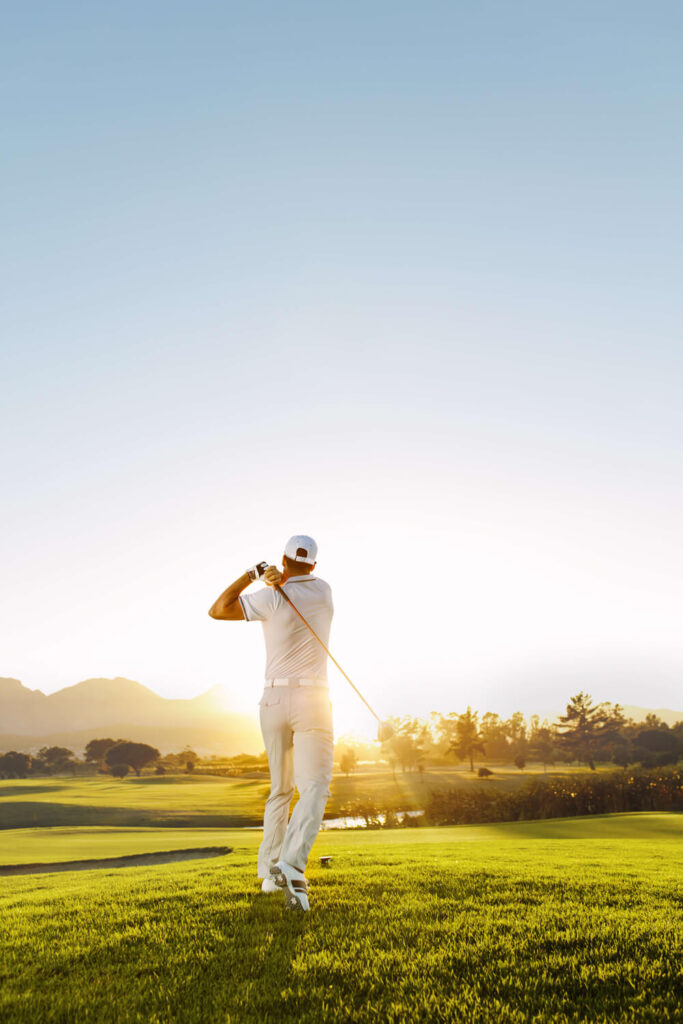 Golf Club at

 

Moffett Field
moffettgolf.com
934 Macon Road, Mountain View
+ Par 72, from 5,386 to 6,572 yards
+ 4 Par 3s, 10 Par 4s and 4 Par 5s—four sets of tees
+ USGS slope rating from 112 to 122 for males; 118 to 130 for females
Many who play the Golf Club at Moffett Field believe it's one of the Peninsula's best-kept secrets, given its location on NASA's Moffett Field, leased by Google since 2014. 
Named the "Hill Course" in honor of Captain Arthur S. Hill, the commanding officer at Moffett when the facility opened in 1959, the original course was, in fact, very flat. It began as a 9-hole venue before expanding to 18-holes ten years later. In 2007, improvements were made to re-contour the terrain, restore bunkers and modify greens.
Another nice walking course, the fairways are relatively wide and the greens are in good shape. The half-dozen or so doglegs are part of its challenge, along with some Par 5s that are 500 yards. 
Know Before You Swing
+ Some of the Par 4s are as long as Par 5s on other courses.
+ Sand traps are well maintained; when you're hitting your ball, you are not hitting out of dirt.
+ If you play in the afternoon, expect wind coming off the Bay.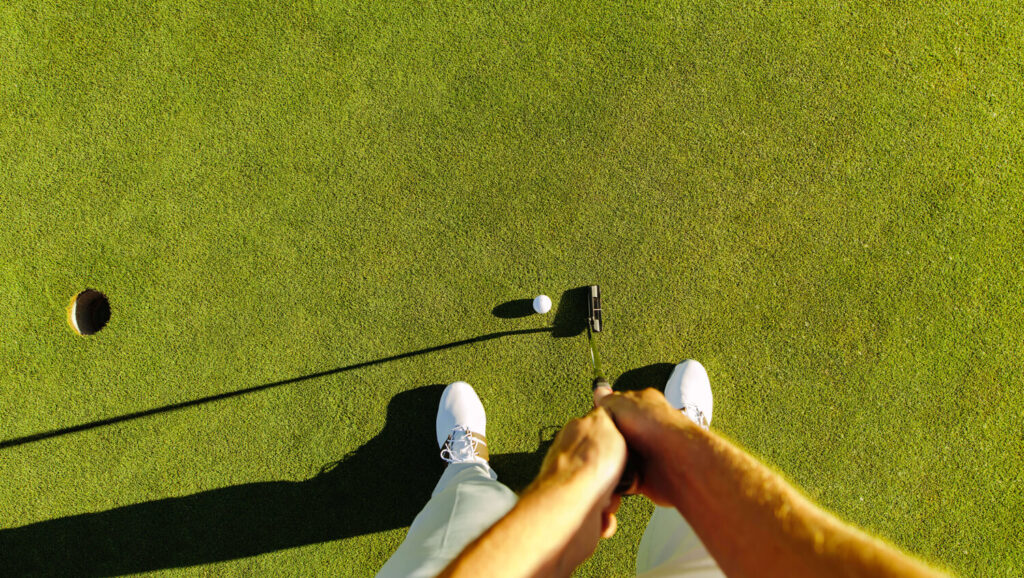 Deep Cliff

 
playdeepcliff.com
10700 Club House Lane, Cupertino
+ Par 60, 3,358 yards
+ 6 Par 4s and 12 Par 3s—three sets of tees
+ USGS slope rating from 93 to 94 for males; 89 to 92 for females 
Designed by Clark Glasson and built in 1961, Deep Cliff meanders on either side of Stevens Creek in Cupertino. A short course, it's recommended by many course reviewers as a good starting point for beginners—and for those wanting to get in a quick round. Relatively flat, it's a good course to walk, even on warm days. Fairways are narrow, and the trees get in your way if you don't hit the ball straight. Greens are in good shape; they're big and relatively firm. 
Know Before You Swing
+ Between hole #1 and hole #9 is a big lake with hundreds of golf balls courtesy of people who didn't hit the ball straight.
+ Holes #11 and #15 have hard doglegs. 
+ Hole #7 is almost blind with the creek on the right and homes on the left; it's easy to land in the backyard of one of them.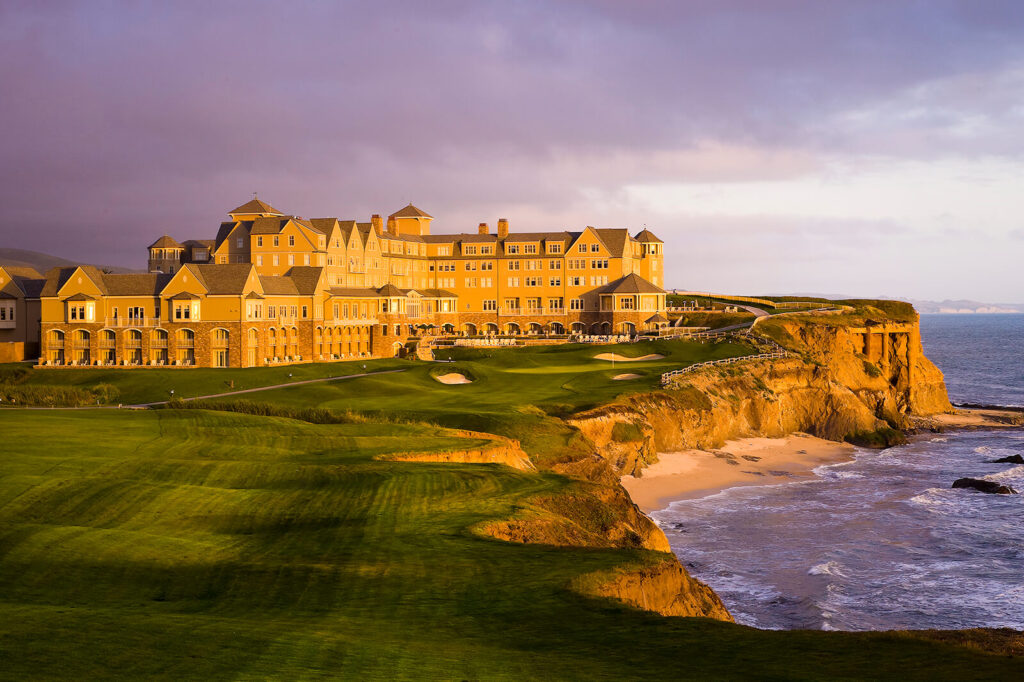 Half Moon Bay

 

Old Course
halfmoonbaygolf.com/the-old-course
2 Miramontes Point Road, Half Moon Bay
+ Par 72, from 5,319 to 7,001 yards
+ 4 Par 3s, 10 Par 4s and 4 Par 5s—five sets of tees
+ USGA slope rating from 109 to 135 for males; 123 to 137 for females
While the Ocean Course at the Half Moon Bay Golf Course gets all the hype—and it is stunningly gorgeous—the Old Course, designed in 1973 by Arnold Palmer and his assistant, Francis Duane, is considered the more challenging. Well before the Ritz Carlton Hotel was built between the two courses, the Old Course meandered through the Ocean Colony residential development. With houses hugging the course on both sides, it's easy for an errant shot to land in someone's backyard. The course includes several challenging doglegs, multiple water hazards and tree-lined fairways. The reward comes when reaching the 17th hole with its ocean view and culminates at the 405-yard Par 4 18th hole that's on a bluff overlooking the Pacfic—considered one of the best holes in golf.
Know Before You Swing
+ This course requires your attention; not a course to be played hurriedly.
+ Approach your tee shot on the doglegs with caution as the pin location can be problematic.
+ The 18th is completely as advertised—it just takes your breath away.
private courses
(If You Can Swing an Invitation)

 
Burlingame Country Club 
Opened in 1893, the 18-hole Burlingame Country Club in Hillsborough was the first country club in California, pre-dating the town of Burlingame. Designed by Robert Trent Jones, Sr., the course measures 6,289 yards from the longest tees; the greens are rye grass. Fun fact: In its early days, polo matches were played on private fields owned by members and fox hunts were regular weekend events.
Menlo Country Club
While the club was established in 1904, the first 9-hole golf course opened in 1912. Robert Trent Jones, Sr. carried out a renovation in the 1960s, with another renovation designed by Kyle Phillips occurring in 2014, increasing the par to 71 and the yardage to 6,800. Fun fact: The front nine runs around the perimeter of the property while the back nine runs in a variety of directions inside the front.
Stanford Golf Course
Opened in 1930, Stanford is one of about 30 college courses in the country. Pros Tom Watson and Tiger Woods both played on the Stanford golf team. A par 71, the course plays longer than its 6,778 yards. Fun fact: From the first hole, you tee off over Junipero Serra Boulevard to the fairway below, and from the 18th, you can see San Francisco on a clear day.
Los Altos Golf & Country Club
Tom Nicolls was the club's first golf pro and chief architect of the course, which opened in 1925. The 18-hole, par 71, 6,534-yard course underwent a complete renovation in 2004, improving drainage with the addition of rye grass fairways and bent grass greens. Fun fact: During the '60s, club president Dr. Lee Shahinian planted 1,000 redwoods by hand, bordering the 9th and 18th holes, and added 500 other varieties across the course.