Despite what you might see on HGTV, running an interior design firm entails a lot more than plumping pillows and adding "pops of color." To be truly successful, you need business acumen, a well-trained eye, plus two harder-to-teach but fundamental qualities: a knack for connecting with people and a desire to help them thrive. Kendra Nash imbues all of the above with intention and style, and the result is a burgeoning business that aims to create a positive ripple effect throughout the Peninsula. 
As principal of San Carlos-based Nash Design Group (NDG), Kendra oversees as many as 30 projects at a time from San Diego to Colorado, but her focus and heart are on the Peninsula. Born and raised in Atherton, Kendra says her family might've foreseen her path—"My mom would have told you I was going to be a designer since I was nine years old because I used to redo my room all the time"—but Kendra was slower to discover it. In fact, as an undergrad at UCLA, she planned to pursue law. But during what was supposed to be a quick detour in Tahoe, she met her now-husband, Jared, a professional chef, and with his help, she tapped into her artistic side.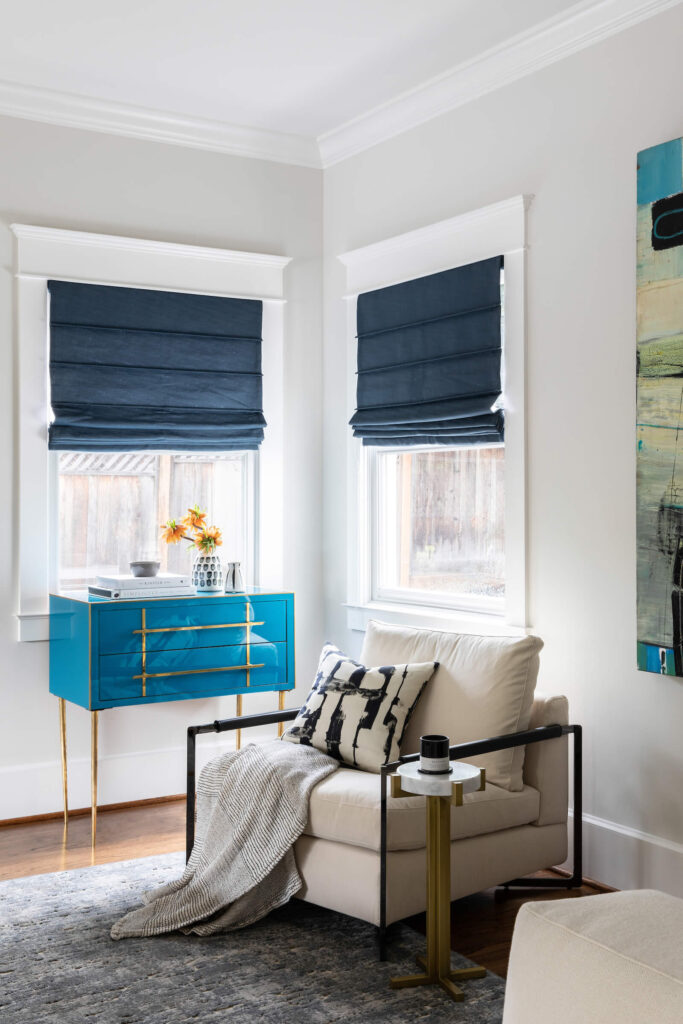 In 2008, Kendra returned to the Peninsula to put her talents to work helping her sister, a local realtor, prepare homes for the market. Kendra's flair for staging emboldened her to launch Parc Interiors, and soon clients were asking for help designing their homes too. So, after earning an architectural interior design degree at FIDM, Kendra began running staging and design companies under the same roof. She juggled both successfully through this past January, when she and Jared decided to sell the former and focus on the latter (rebranded in 2013 as Nash Design Group), which is growing at a steady clip.
Kendra has a simple take on the group's approach: "When we design, it's really about you, the client, not us." As Kendra explains it, she and her team want to understand not just how the light in a client's home changes from season to season, but also whether they plan to downsize in three years and, if they celebrate Christmas, where they're going to plug in the tree.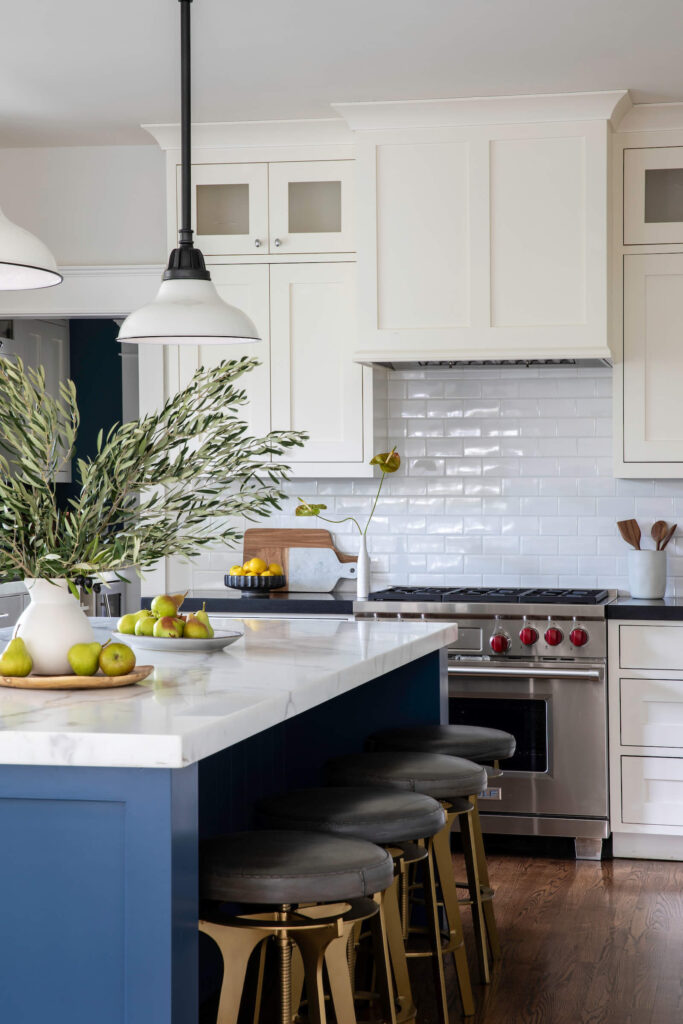 Consequently, NDG considers its signature to be "beauty paired with function" rather than any single aesthetic. Modern farmhouses, bungalows, Italianate villas—"We've done all of it," Kendra says. "If you're a really good designer, you can design anything." The proof that their approach is working? They've grown almost completely through client recommendations.
In addition to helping her clients meet their goals, Kendra tries to leverage her platform as a business owner to benefit the community. For example, the Nash Design Group team seeks out creators of color, like renowned artist Xenobia Bailey, and focuses on working with underrepresented minority-owned businesses on their projects. When possible, they tap local artisans and vendors, such as Lino Rail at Top Metal Designs, who has created their spectacular staircases and other bespoke metal pieces since Kendra's very first project. She's also happy to share the names of her prized vendors with others in the field. That's rare in the competitive design business, but Kendra only sees it as a win-win. "There's enough business for everybody," Kendra says, "and any time we can help elevate a voice that hasn't had the same opportunity we've had, we are going to do that."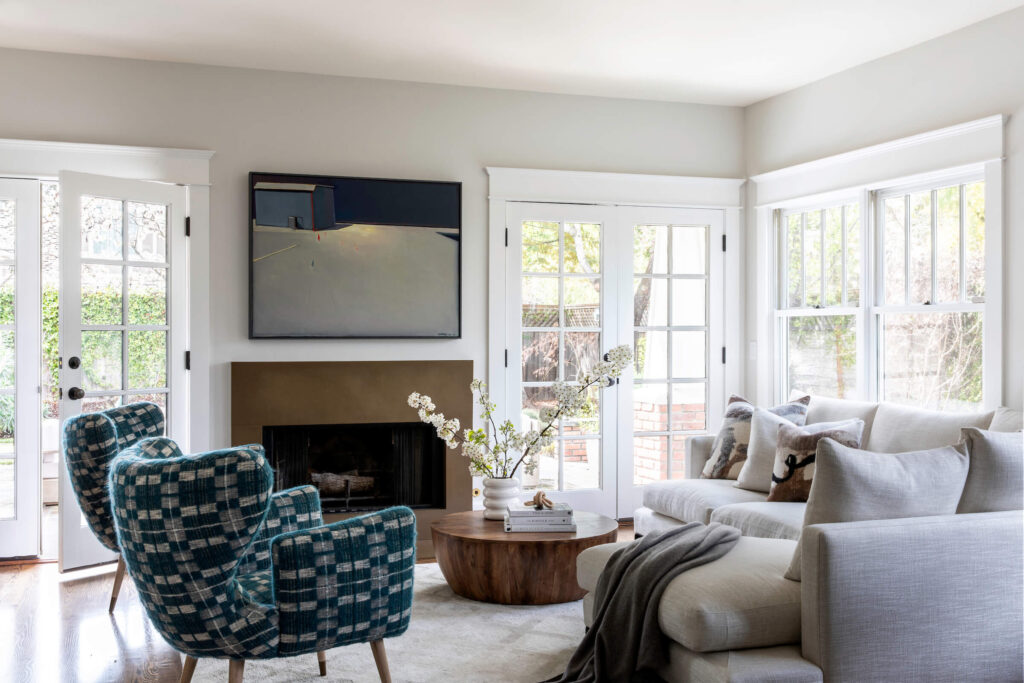 Chat with Kendra about her design work, and you'll hear "we" far more often than "I": evidence of the strong bond between the nine women who comprise NDG. As Kendra describes it, their mutual support is really the company's special sauce. Whether she's giving employees the freedom to choose which projects they want to undertake, mentoring the younger designers so that they can flourish or just making time for having fun together, Kendra leads her team with the same desire to uplift and empower that she applies to her design projects. Of course, that approach benefits the client and the business in return: "If you get to do what you want to do every day, you're going to do your best," observes Kendra.
Kendra seems to embrace that maxim for herself too. After selling their staging company, she and Jared moved NDG's office four blocks from their home and just down the street from the school that their kids will attend in the fall. It's a shift that creates time for snowboarding in Tahoe, hosting big family dinners and looking for a space for Jared's forthcoming café. And for Kendra, it means being able to dive more deeply into the details of her design work and be really present for her staff and clients. 
"I feel like the better I do, the better everyone else can do, and it's important for us all to do well," she reflects. "That's the energy behind it."