It's a Monday morning but the level of socializing and buoyant camaraderie suggests a Friday happy hour.
Inside the cavernous Planet Granite in Belmont, a building that had previously been home to a movie theater, folks from throughout the north and mid-Peninsula assemble to lift one another up. Climbers of all ages join this climbing gym franchise, which recently opened a facility in Santa Clara near its popular Sunnyvale location, because wall climbing has essentially become the new golf.
"I've used the same analogy before because my dad is a golfer," says Max Stuart, assistant director of instruction for Planet Granite.
"I think U.S. culture has been waiting for something like this. Not to say that climbing is a new sport by any means, but it really has it all: It's a sexy sport in the way that surfing is cool and to climbing's advantage, the barrier of entry is low. It's one of the most inclusive sports out there. In terms of competition, look at football and how you're fighting against the other team while fans get aggressive and fanatic. Our sport puts that to the side. You're cheering on your comrade."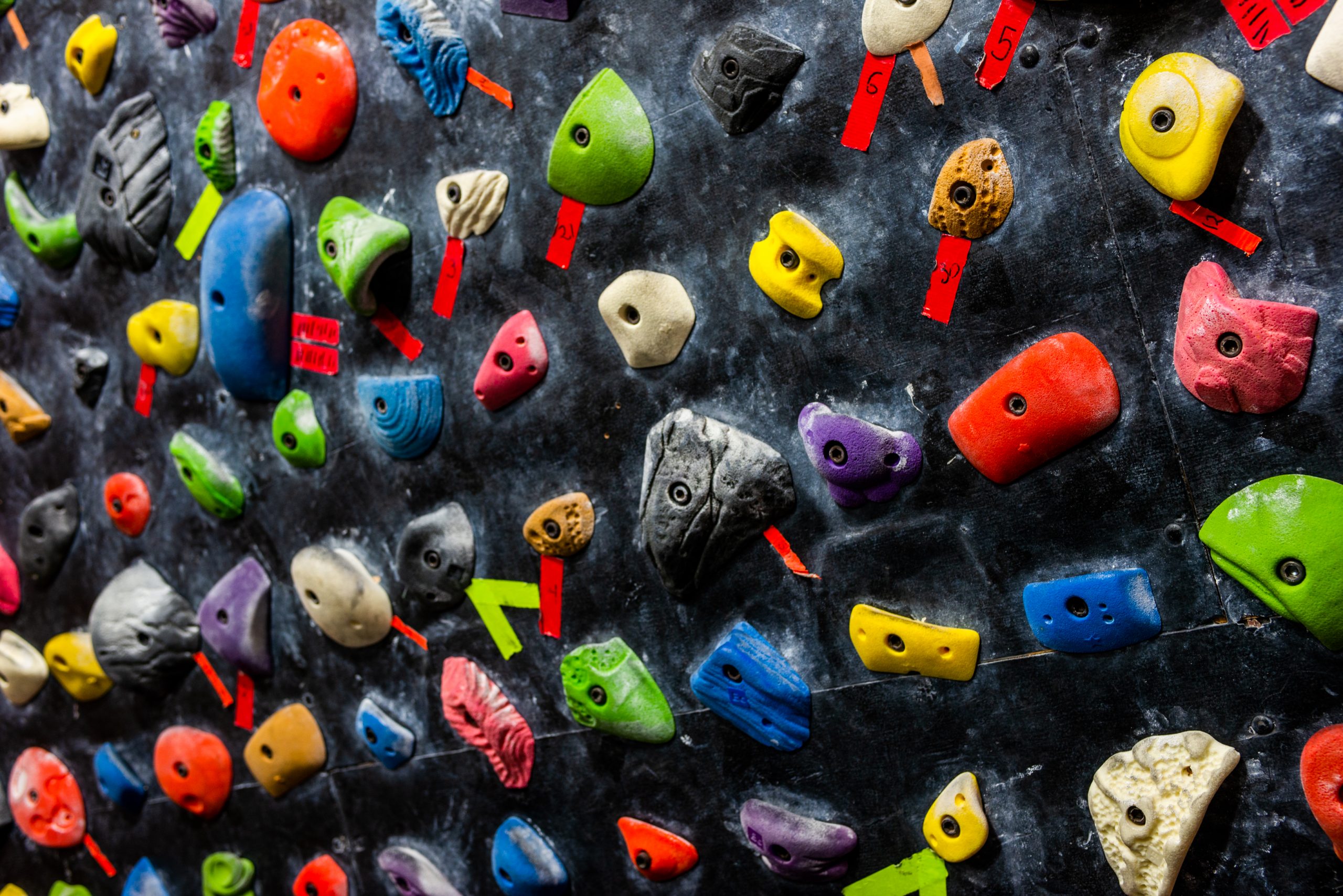 Strapped together in ropes and harnesses, climbers rely on each other to scale the manufactured rock walls encrusted with colorful handholds and footholds. Indoor climbing is split between wall climbs and bouldering, performed on smaller formations without the use of ropes or harnesses.
On a climbing wall, courses follow a monochromatic setting: one color per climb with a variance of difficulties distinguished by numbers scrawled on duct tape near the base of the wall (it uses the Yosemite Decimal Scale where a 5.0 is akin to walking on a sidewalk and it increases from there). Gyms use setters who build climbs by positioning the holds in patterns that emphasize specific movements and techniques. Every two months the holds are shifted at Planet Granite to allow members a chance to grow.
Wall climbs begin with a traditional call and response for safety confirmation: "On belay?" asks the climber, to which the belayer confirms: "Belay on—climb on!" From there, tradition breaks; it's anyone's climb because while the sport is rooted in custom, the action is entirely personalized.
"As a coach, I'm not going to say that this is the only way to climb a wall," Max explains. "I'll make recommendations for breathing or foot placement, but if you want to go right hand, left hand, right hand, then that's your prerogative. You can do the climb in any sequence you like."
It's this customization aspect, immersed within a lively social atmosphere, that's helped usher in a climbing boom—particularly in the Bay Area.
Touchstone Climbing is currently constructing a 60,000-square-foot climbing gym in West Oakland, set to become the largest climbing gym in the country. In 2017, Planet Granite merged with Earth Treks Climbing Centers to expand their presence in the key regions of Denver, Baltimore, Washington, D.C., Portland and the Bay Area. In announcing the merger, the climbing gyms noted how there were about 20 commercial climbing gyms in the country when they launched in the early 1990s. Today, that number has soared to over 420.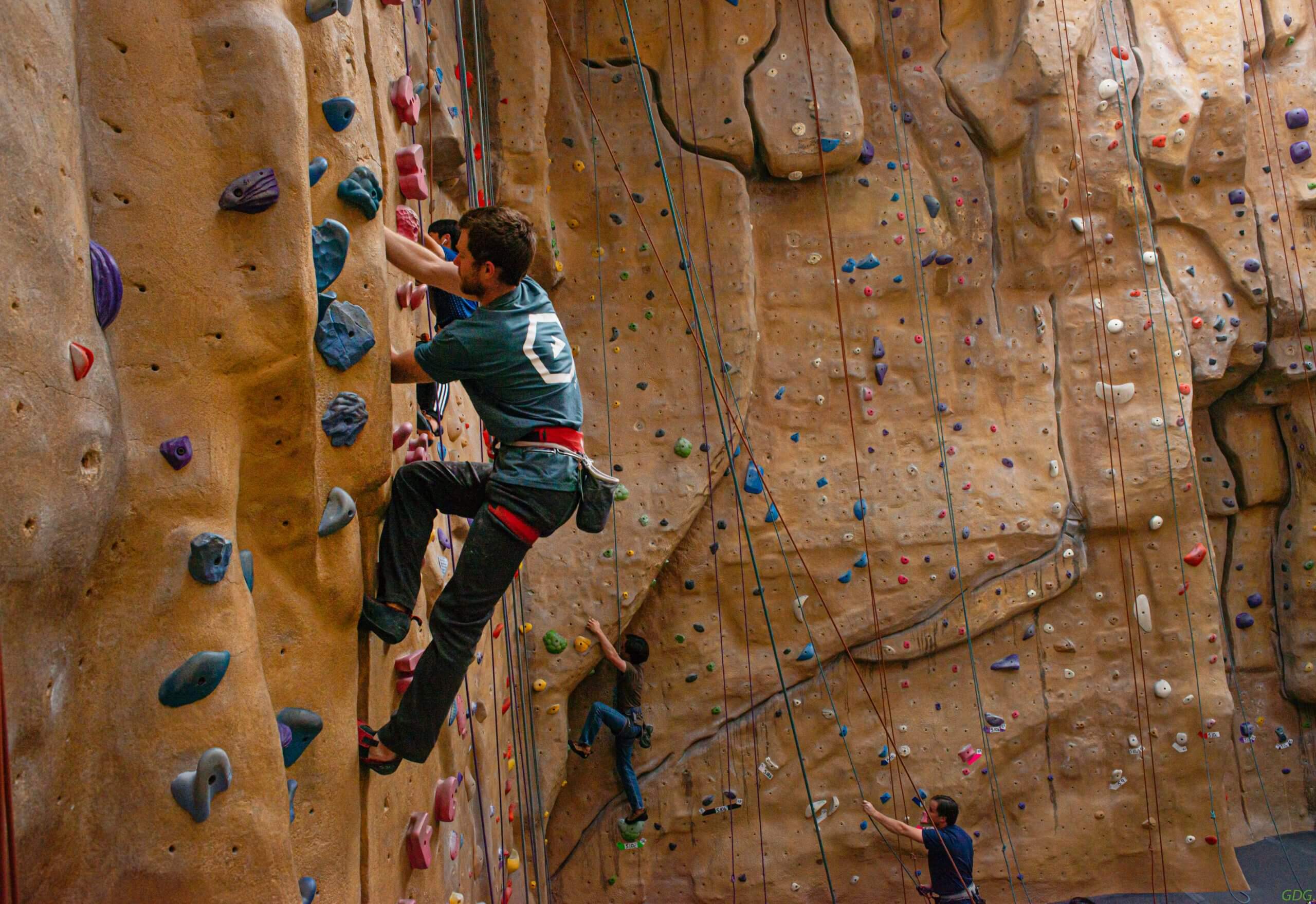 Climbing becomes an official sport for the first time in the Olympic Games in Tokyo this summer, further validating the sport and expanding its appeal to a world audience. Back on the Peninsula, Max sees climbing as an endless resource for releasing stress and engaging with your limits.
"If you're in Silicon Valley, we have a population that is overworked and at the end of the day they need to move. They've been sitting all day and climbing is that perfect medium. There is an intensity level for any body," he observes.
"I always say, 'Never stop moving.' This sport is perfect for moving. And in the same way as golf, you're competitive for yourself but ultimately the wall always wins. It's pointless to get too serious about it. Everybody has their glass ceiling and you're never going to beat climbing."
Besides the lure of breaking a solid sweat, climbing gyms have become social hubs where people build a community. Mike Huhn of San Mateo was climbing outdoor walls well before the advent of climbing gyms and has been a member of Planet Granite Belmont for a decade. He even met his girlfriend at the gym.
"When I moved, all my friends were climbers," Mike says, after a Monday morning spent mounting walls. "Now, it's like everybody and their brother climbs. It seems to have gotten crowded but maybe I'm just being old and cranky."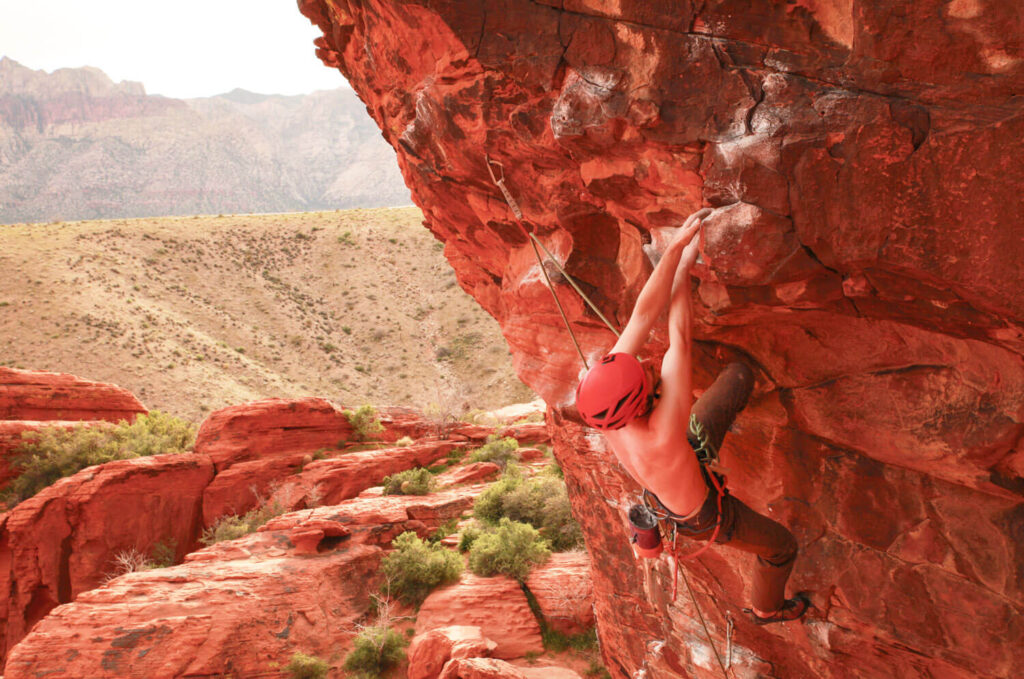 Max's path up the climbing wall began 11 years ago when a friend took him to a train bridge over water in Santa Barbara for a makeshift outdoor climb. He soon became an outdoor guide for UC Santa Barbara's Adventure Programs where he led canyoneering expeditions in Montecito. Following graduation, he started working for Planet Granite in 2012, ascending through the ranks, first at the front desk, then coaching and now a role as an assistant director.
He loves mentoring, especially for the youth, and some of his early students are becoming instructors themselves. He's carved out a community at the gym, exchanging head nods with fellow employees and members alike, and met his now-wife Debbie on a wall in Sunnyvale four years ago. They live in Sunnyvale but by the time this magazine reaches his mother's doorstep in Washington State, Max and Debbie will be long gone. Perhaps suspended in rope alongside the jagged surface of a North American rock as he and his partner take a year off to travel by van to climb the walls of their dreams.
Traversing the country and Canada in a Ford Transit 250 they've nicknamed Loventure (a cross between love and adventure), Max and Debbie will first head to the Eastern Sierra to go bouldering near Yosemite before winding around Utah, Washington, British Columbia, Colorado and even Kentucky. "I've never climbed there so it's on the list," he gleams.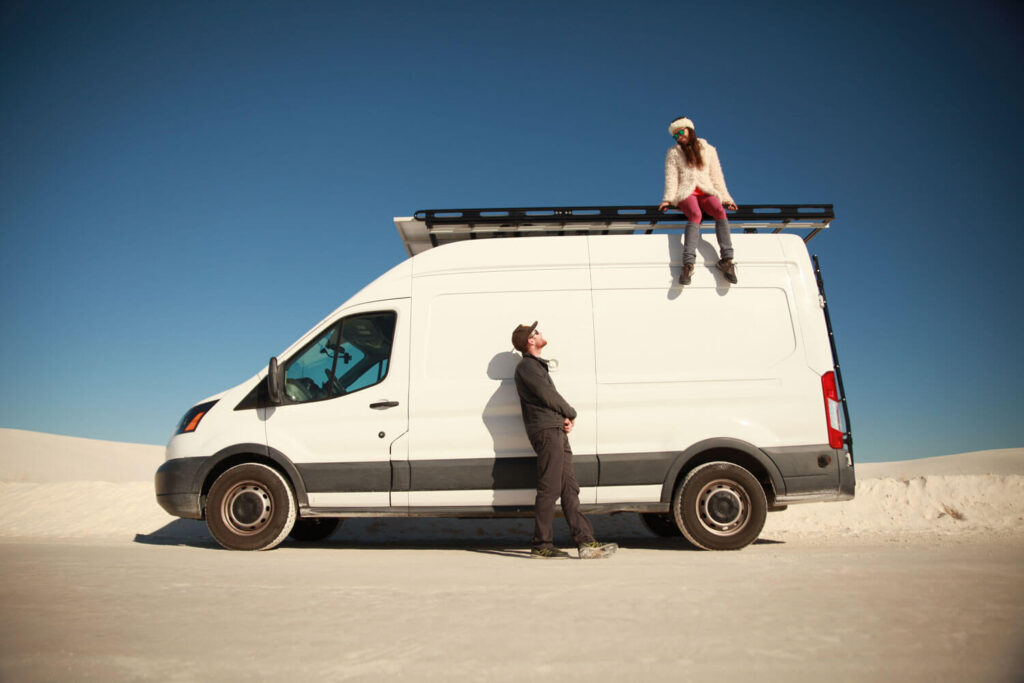 They're packing light, hauling the essentials for extended climbing: two large crash pads for bouldering, ropes, harnesses, chalk and climbing shoes. "It's like pulling out your nine iron," Max jokes. "If I'm climbing on granite, I'm going to have on my TC Pros because they're really good for small footholds. But if I'm in the gym, I'll need something soft and more conducive for climbing on plastic."
In some ways, the journey echoes the zigzag nature of climbing, how one hand placement leads to the next and as long as you keep moving, your path will present itself.
"Somebody dropped off a stack of old climbing books a few years ago at the Sunnyvale Planet Granite and I found this biography on [climbing pioneer] Royal Robbins," Max says. "He happened to sign the inside page and it said, 'Follow your dreams and everything will fall into place around that centralized principle.' I got goosebumps. What more could you ask for? I guess I'm on the right path."