words by Silas Valentino
As is the case for many, Kasim and Guldem Tanyeri Syed's introduction to natural wine began with a bottle from a friend and ended in newfound appreciation. However, unlike the masses, the couple followed their interest into establishing a wine bar focused exclusively on the increasingly popular style of winemaking.
The Palo Alto-based entrepreneurs of eateries and libations were visiting with friends outside New York City in 2017 when they first sipped natural wine, a simplified vino that uses the fewest manipulations possible. This means omitting commercial yeast, filtration, additives and synthetic pesticides in the vineyard while excluding or limiting the use of sulfites. It's an organic and traditional method of winemaking, existing for centuries across the planet, that's progressively gained traction in the United States over the last couple of decades.
When Kasim and Guldem took their first sips after cracking a magnum of a Frank Cornelissen, their interest was promptly piqued, leading to the Peninsula's first natural wine bar.
"I was coming from the craft beer scene and I relate natural wines to sour beers," Kasim explains. "They're funkier. And since we were drinking from a larger bottle, it took us longer to finish; while going through it, I was seeing it evolve. It felt like you were drinking multiple bottles on a journey. My wife, who typically gets an irritation when drinking red wines from a reaction with sulfites, did not have that with this. That was enough to make me go looking for more."
The couple returned west where Kasim owns the Palo Alto Brewing Co., The Rose and Crown and the Tap Room in Palo Alto and co-owns QBB in Mountain View. Access to natural wines, however, was difficult to come by.
"We got home and nothing like that was on the Peninsula," he says. "There's Ordinaire and The Punchdown in Oakland and we'd bring bottles home, but eventually we said we should do something like this down here."
Welcome to Salvaje (sal-va-hay), a wine bar in downtown Palo Alto focused on natural wines made with grapes grown organically on biodynamic farms or with sustainability in mind.
Launched in June 2019, Salvaje (which translates to wild in Spanish) is the newest concept from a hometown gastronome who wants to share his latest passion with his community.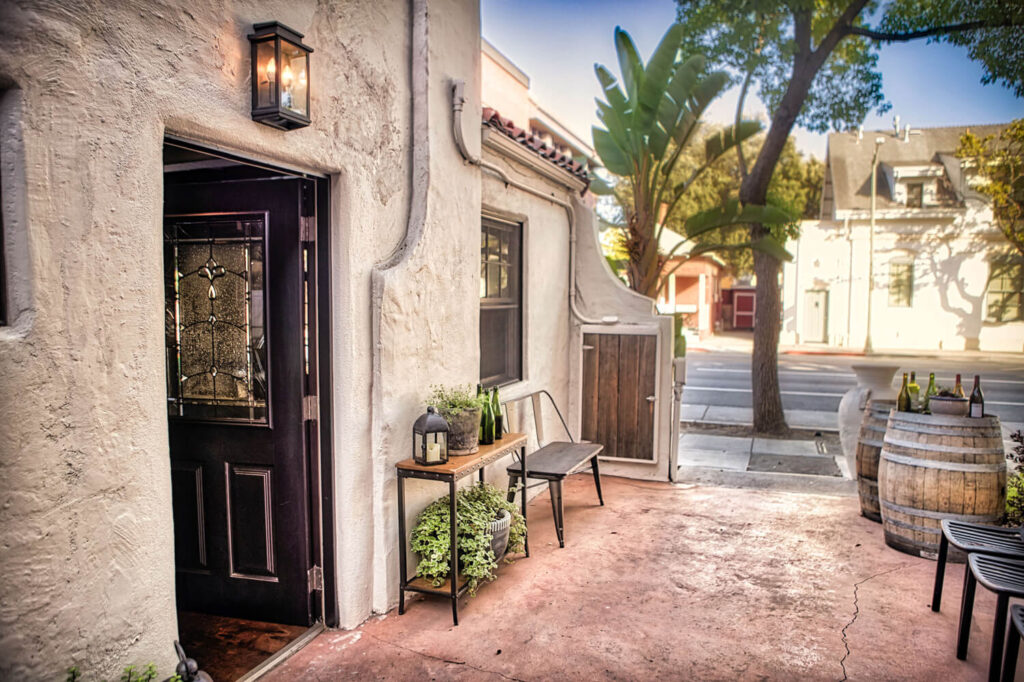 The shop's inventory is sourced worldwide with bottles from Australia, New Zealand, South Africa and domestically in Mississippi, Missouri and California. Kasim is particularly fond of Mexican and Chilean wines, with a special affinity for Louis Antoine Luyt, who relocated to Chile to start a local movement to create jug wine.
The wine bar was just starting to hit its stride before COVID-19 hit, with the Salvaje team fully engaged in exposing Palo Alto to the thrills of going all-natural.
"I'd start by asking how adventurous they are," Kasim says. "We'll have stuff that's out there that people might not be ready for, but natural wine doesn't always have to be funky or adventurous."
With indoor dining and drinking restricted, Salvaje is rolling with the punches by selling bottles online and opening its outdoor dining area for food and drinks. On Saturdays, the kitchen is extended to local pop-ups such as Redwood City's Tacos Los Gemelos, Vietnamese cuisine from San Jose's Het Say and savory smashburgers from Lil' Eagle Burger.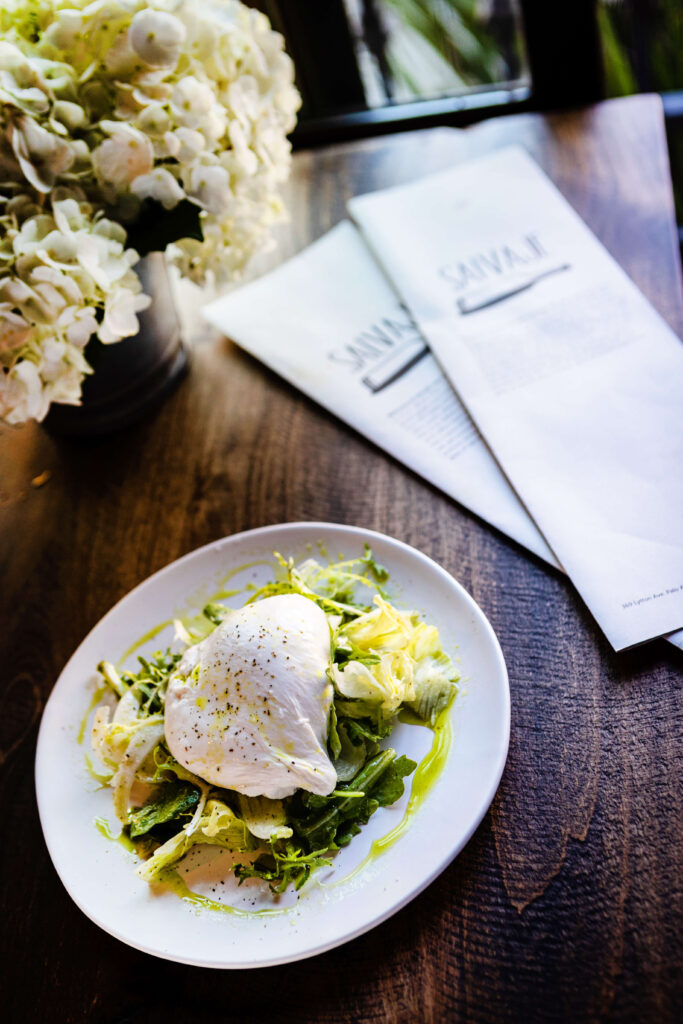 Born in Mountain View and raised in Palo Alto, Kasim has worked in the local food industry since he received his work permit as a 15-year-old attending Paly High School. His neighbor founded Round Table Pizza and he worked at their Midtown location in Palo Alto where he started in the dish pit.
Kasim attended Cal Poly and graduated with a degree in electrical engineering before returning to the food industry. While working at The Rose and Crown, the opportunity to purchase the pub arose in 2006 and he jumped on it, reinventing the beer list with then-burgeoning craft brews.
"When I find something I'm passionate about, I tend to want to share it with people and make them excited," Kasim says, explaining his overarching modus operandi. "That has been the reason behind each of the bars and restaurants I have opened."