Change is happening. Everywhere and regularly. No more putt-putt golf at Malibu Grand Prix, birthday parties at Mel's Bowl or anniversary toasts at John Bentley's in Atherton. Palo Alto said goodbye to CPK, Yogurtland and Title Nine and hello to Nobu and Amazon.
In Menlo Park, longtime haunts like the Oasis, Applewood Pizza and Foster's Freeze are just memories now. The blight of shuttered used car lots is gone with projects like Middle Plaza poised to transform the landscape of the city.
Los Altos is in the throes of retail turnover—with a thriving downtown attracting increasing crowds and attention. No more Maltby's—but there are enticing new offerings like Urfa Grill, Tre Monti and Asa.
Burlingame is a Peninsula destination, with longtime shops like Aida's Candies joining up with Preston's Ice Cream to stay alive in the changing marketplace. Levi Brothers is now Crosby Commons, triggering other memories of Burlingame Garden Center, Rourkes and the Feed Store.
Downtown Redwood City's revamp has been so rapid that a virtual stroll down Main Street via Google Maps with images from March 2017 already feels like a time-traveling glimpse into a bygone city.
The city aptly embodies the Peninsula's evolution and no other person at the street level has had a better front-row seat for observing Redwood City's rush of epinephrine than Greg Wilson.
As the creator of WalkingRedwoodCity.com, a blog on WordPress that's provided one man's perspective of the morphing city since 2013, Greg has published weekly posts and over 14,000 photographs focused on Redwood City's downtown and its 17 neighborhoods.
"When I hear about a project or if they're going to replace a building, I rush down to get what was here before," he says. "I want to show that this is what we lost and this is what we gained."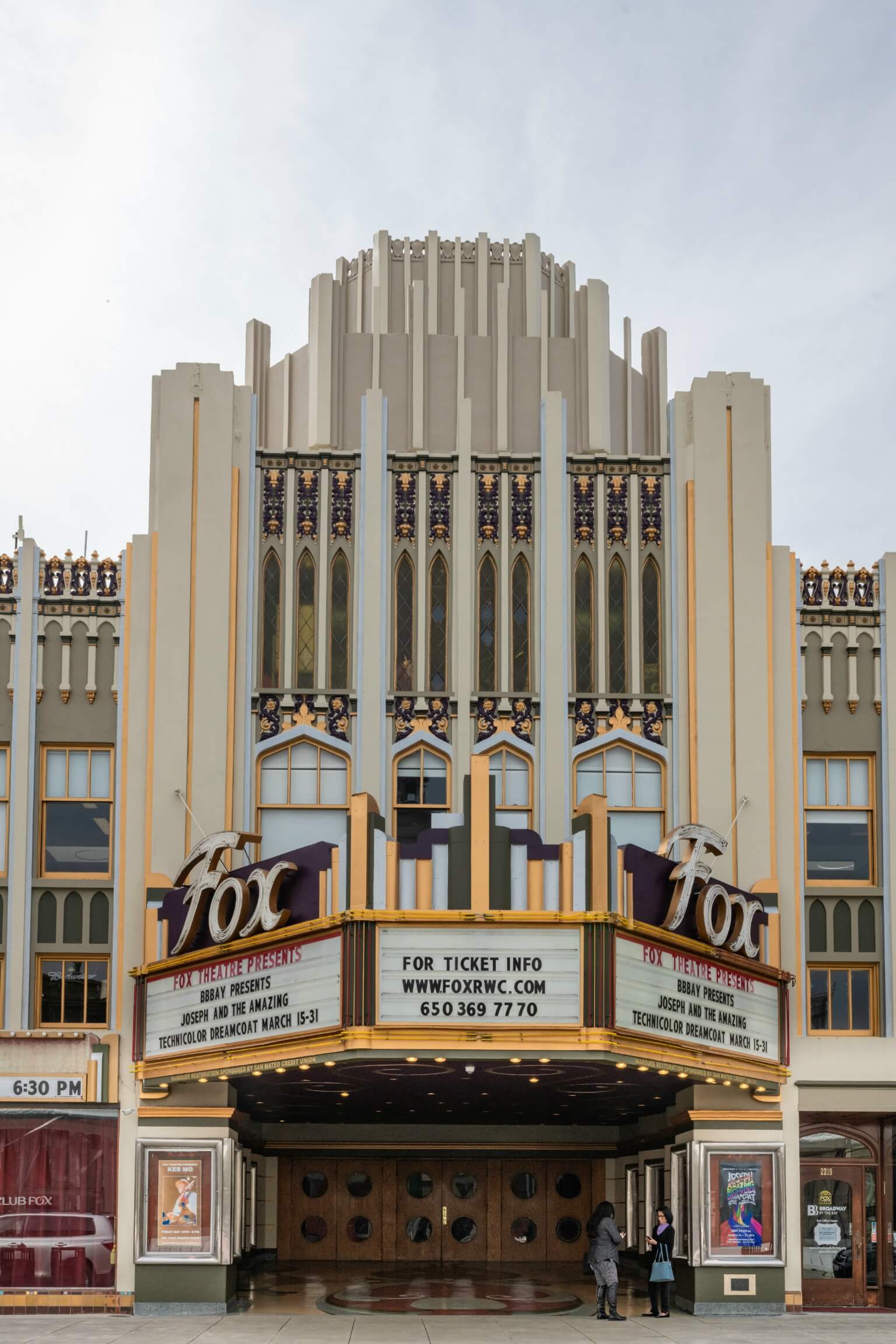 So what has Redwood City gained?
"This," he says, gesturing to the inviting palm tree-lined Theatre Way, a downtown pedestrian-only block in front of Century 20. "The fact that we have this whole lively entertainment sector. Redwood City has become a destination. It's a place where people come, by train or car, for movies or food. Before, it was a place people left."
And the other side of the coin—what has the city lost?
"Retail," he says, citing defunct downtown businesses like a mystery bookstore and a men's clothing shop. "And the city has struggled with how to bring retail back. These bottom storefronts are leased for a lot and tech companies have no problem paying for that."
Other examples of this commercial tug-of-war line Main Street where Ralph's Vacuum & Sewing Center shares a wall with tech startup Banjo. The fading sign for what was once Young Auto Parts now reads "oun Auto art."
What was once a trio of businesses in between Broadway and Middlefield Road—La Victoria Taqueria, Palermo Italian Restaurant and Tequila Lounge—is currently a row of fences and orange Jersey barriers placed by the local construction company W. L. Butler for a new project.
855 Main Street will house two offices when the project is completed in 2021. For now, the entire building has been gutted, save for the three-archway façade, a relic from old Redwood City that required preservation for its historical significance. A promotional flyer for attracting businesses details a tech-targeted floor plan and highlights downtown retail options—familiar chains like Starbucks, See's Candy and Supercuts.
When the lights are officially flipped on at 855 Main, it will glow throughout Main Street as the largest building on the block—that is, of course, until the next construction project gets the green light.
Over the last decade, Redwood City has shed its sleepy town image (the taunt of "Deadwood City" still stings a bit) to become a vibrant hub for entertainment with its 20-screen cinema, live shows at the Fox Theatre, packed crowds for the Courthouse Square summer concert series and a variety of tempting new restaurants.
All over the Peninsula, gains like this have been numerous—reflected in higher property values, energized cities and more Caltrain lines—but they've also come at the cost of mom and pop businesses and even the core essence of some of our communities.
And that's what Greg is trying to document and capture. He and his wife found their house with a yard in the Eagle Hill neighborhood of Redwood City in the early '90s. A software programmer always good with words, Greg flourished in technical writing. After retiring, he shifted focus onto his community and began logging the changes. He advocated for making Theatre Way a pedestrian-only street and envisions a project that would adapt a parking lot behind Main Street into a new city park that celebrates Redwood Creek flowing beneath the pavement.
During a recent afternoon, Greg provided PUNCH with a walking tour of Redwood City to illustrate some of the gains and losses. The lunchtime hour arrived with plenty of foot traffic, tied to the construction of the Chan Zuckerberg Initiative headquarters off Broadway and from the pods of young professionals streaming out from several nearby tech companies.
Greg began the tour where he says the Redwood City rejuvenation began: City Pub off Broadway. He explains how this burgers and beers spot was a shot in the arm for the community in 1991 and helped alter how outsiders viewed Redwood City. "This was the first business that brought in people from out of town," Greg says. "It completely transformed the block."
City Pub helped spearhead a newfound interest in the city, which spurred interest from developers and large businesses. Redwood City gained thousands of new residents along with new attractions, frequently at the exchange of small stores.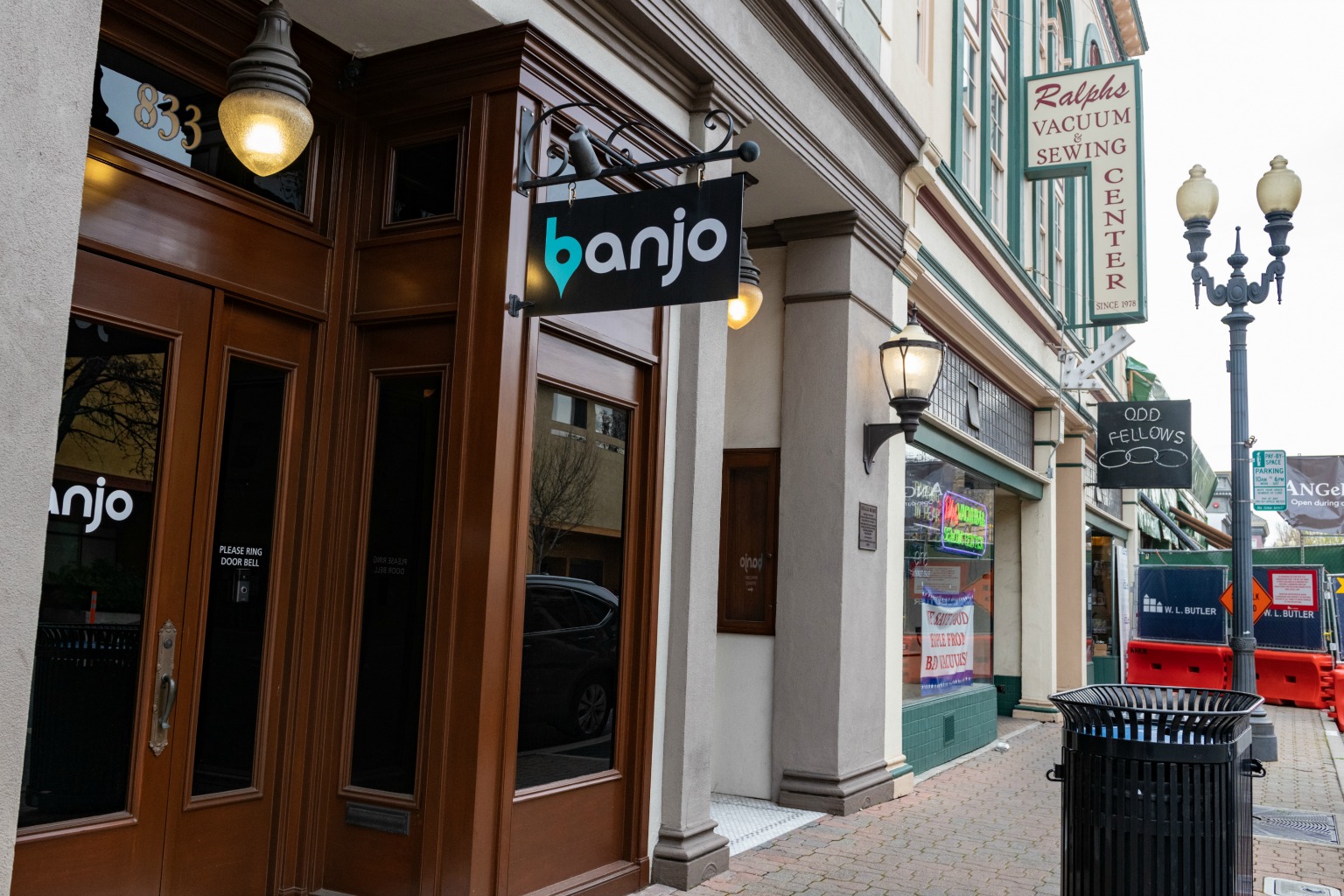 As a way of preserving Redwood City's unique flavor, Redwood City's Downtown Precise Plan outlines regulations for the development of new storefronts. But street-level exteriors can also be a bit of a façade. Across the street from City Pub is a software tech company that, per city rules since it's located along a historic stretch of Broadway, has to maintain the character of the city block at street level, in effect, disguising its office space.
Walking by the property, there's a suggestion that a frozen yogurt business is coming. But it hasn't opened yet. Greg says it's been two years in the making. The image on Google Maps from February last year shows that it's undergone little progress. While the business behind it is buzzing with activity, the froyo appears to have hit delays.
Against a backdrop of concentrated development, where construction cranes seem forever suspended in air, a spark of static growth flickers in Redwood City, this microcosm for what's happening throughout the Peninsula.