words by Linda Hubbard
Haydi Danielson's start-of-the-day duty is distinct from other Peninsula business owners—she takes a stroll. Accompanied by her production manager, she checks on the irrigation, surveys what needs pruning and identifies what requires re-planting. It's all part of overseeing Portola Valley's 50-acre plant nursery, Boething Treeland, which grows and delivers trees and shrubs throughout the Western U.S.  
Both Haydi's and Treeland's roots are in Southern California. She is one of four daughters of Susan and John Boething, who started Boething Treeland Farms in 1952.  Haydi grew up in Woodland Hills and attended UCLA, where she swam backstroke and contributed to the team's NCAA championship. 
"We were all raised the same way," Haydi notes about her upbringing. "You go to high school, you go to college and then you join the family business. I'm number two in age, and I went straight from college into the business, as expected."
As Haydi tells it, like any family business, the first and second generations occasionally butted heads. "So, I escaped to the East Coast and Yale," she says. 
At Yale, Haydi earned master's degrees in management and forest science, aided by the fact that the latter "was next door to the management school."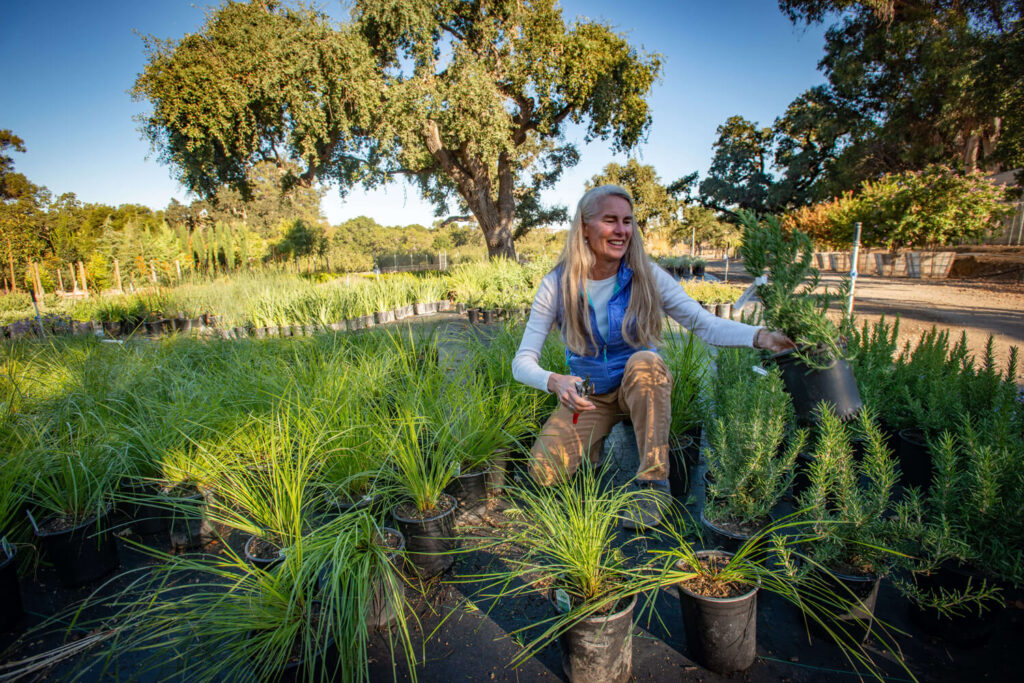 She took a job with a forestry products company in New York and had no intention of coming back to Boething Treeland. However, she returned to California to get married and opened a private school in Santa Cruz. Then, about 15 years ago, she heard the beckoning call of the family business. "I started working here at Treeland," she recounts, while expressing gratitude for the meandering route she took. "I'm happy for all of those steps. It added a lot of texture to my life."
Today, all four of the Boething daughters are involved with the business that now includes 10 farms—about 400 acres in Northern California and 500 in Southern California. As a co-owner, Haydi is responsible for NorCal operations, and two of her SoCal sisters serve as the CFO and VP of sales and marketing, respectively. A fourth sister moved to Florida but remains on the board of directors. Haydi's son, John, is one of six cousins—and to date, the only member of the third generation working for the company. Based on her own experience, Haydi is taking a "wait and see" attitude about how it will play out with the others.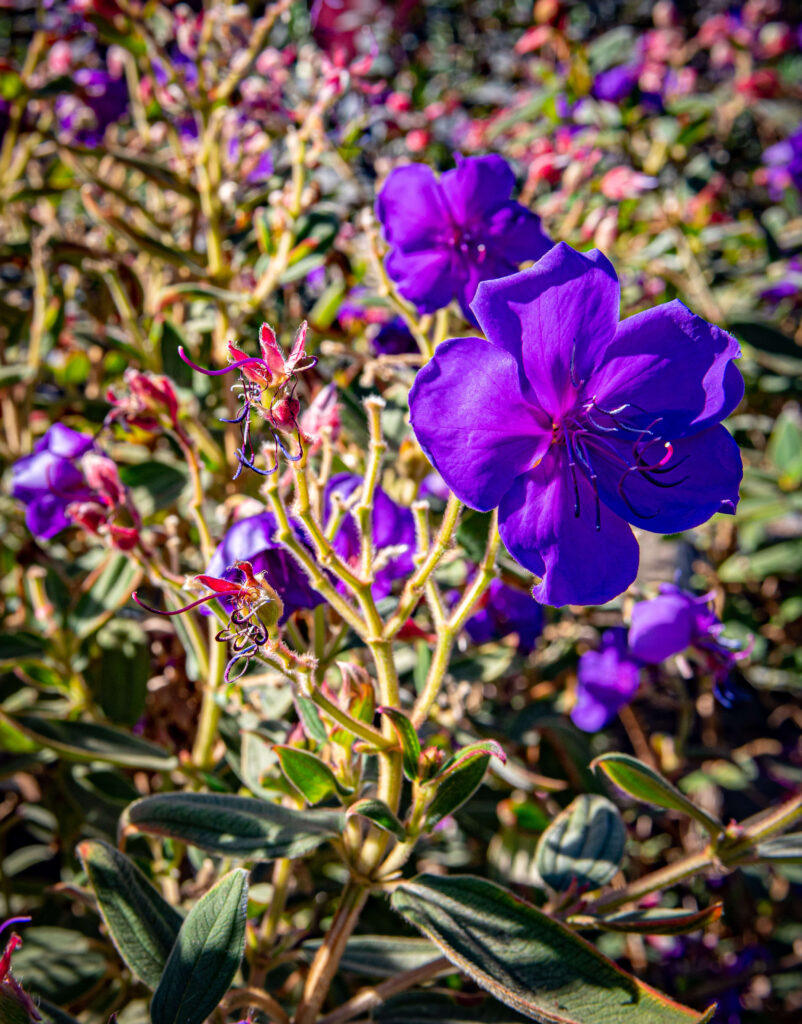 Treeland has been in Portola Valley for about 40 years. Haydi explains that her father really wanted a presence in Northern California and tried locating further south in Santa Clara County before leasing the current property from Stanford. The driveway into Treeland is directly across Alpine Road from another family farm, Webb Ranch. "Webb grows produce while we grow ornamental crops," Haydi explains. "We complement each other."
On a visit to Treeland, I navigate a long, twisty driveway surrounded by plants before coming to an old building where Haydi's office is located. "It's been a schoolhouse, then a hospital and a home for nurses. It was abandoned—and hippies moved in," Haydi tells me. "We rescued it from that stage."
About 250 plants are grown in Portola Valley with additional plants being trucked over daily from Boething's 360-acre farm in Lodi. "We grow a lot of coast live oak and trees in the madrone family here," Haydi explains. "In addition, we grow shrubs, perennials, succulents and grasses. There's been an increased demand for drought-tolerant species, and we've been growing those for decades."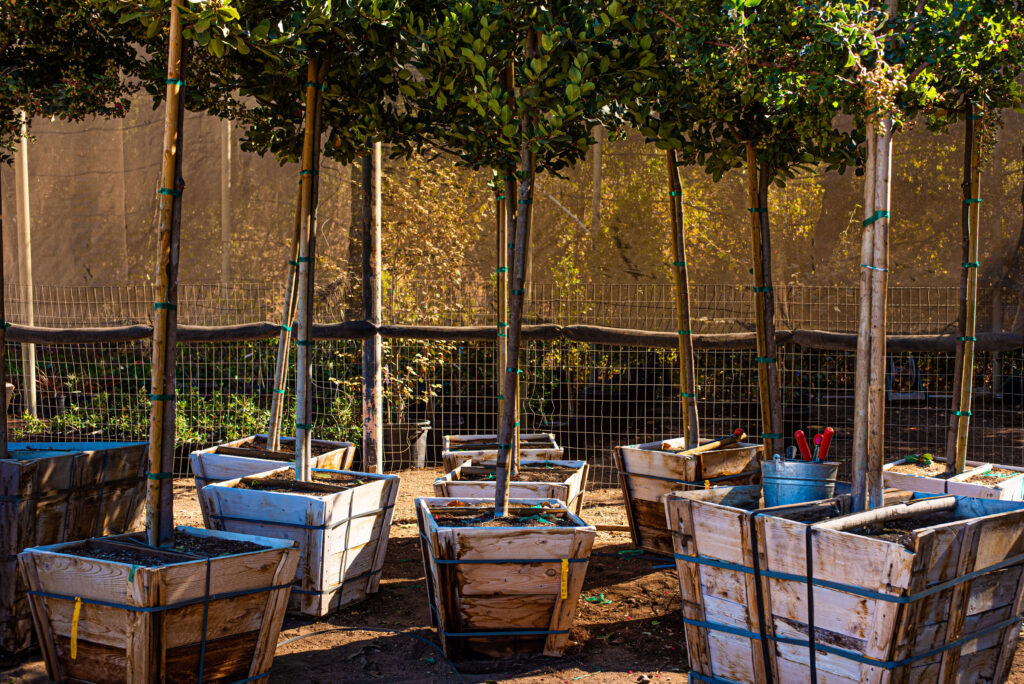 Treeland's clients are primarily local landscape contractors as the nursery is wholesale only. "The landscape industry is tight," she relays. "The contractors and architects hear about us through word of mouth."
Haydi points out that there are a lot of moving parts to running a plant nursery. "We have a lot of old farm equipment, so we need mechanics who know how to fix them when they break. And we're in an area popular with deer, so there's a fence around the property to keep them out." Deer aren't the only local wildlife. "We have a resident fox and a few months ago got visited by wild pigs," Haydi adds.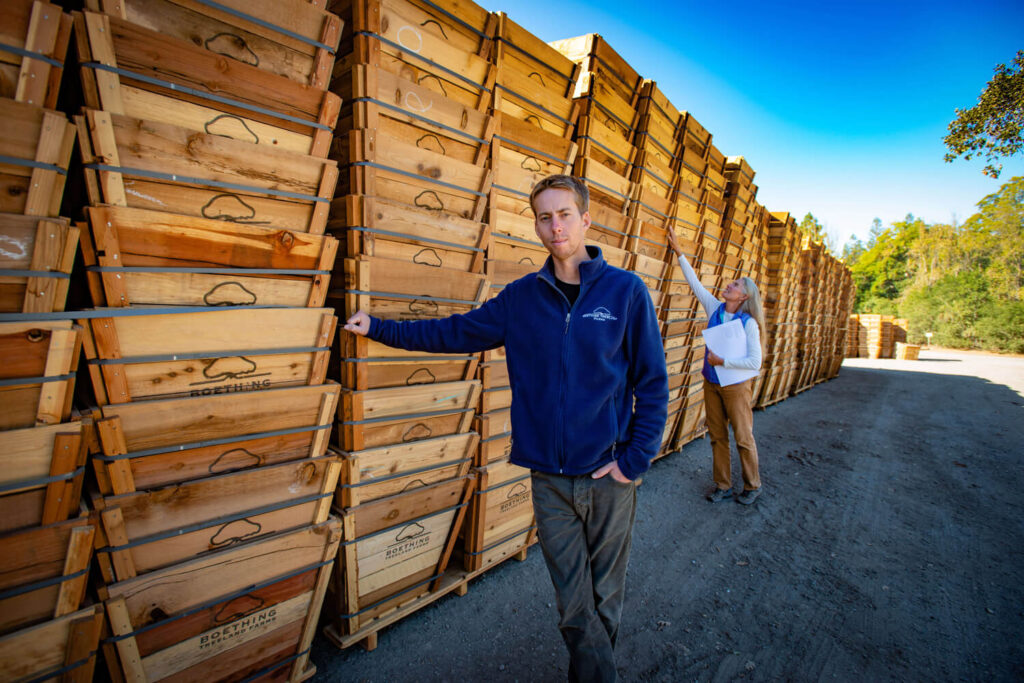 The pandemic actually had a positive effect on the business—landscaping was something homeowners could do that was positive. "We change our plant palette as the market demands. When there's little rain, we grow more native plants, and, in the last five years, more succulents."
The biggest challenges are water and labor supply, which Haydi cites as the two constraints to growth. "They've been our biggest challenges for a long time, but they are worse now," Haydi observes. She acknowledges that it's a slowly-evolving industry but change is happening: "We've definitely done some automating of plant delivery. And we've evolved in how we treat our people and care for their well-being."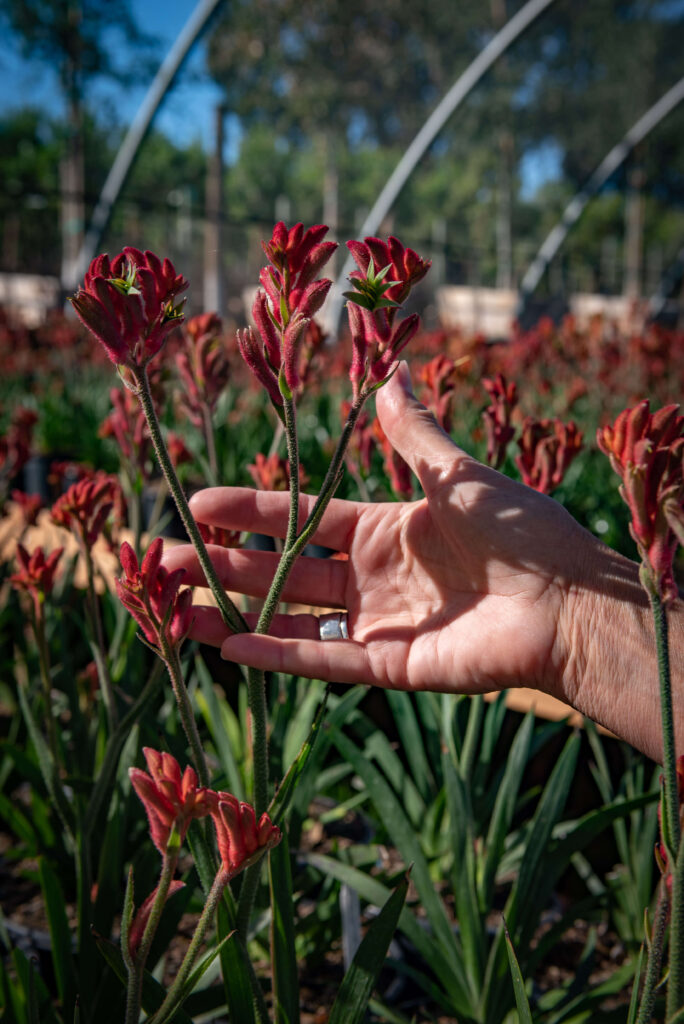 Treeland's 37 employees do a little of everything—whether it's irrigating, pruning, staking or pulling weeds. Haydi appreciates their loyalty, as most come to work and stay on the job for years. "I just love the people who work for us," she shares. "I feel blessed to have them."
As for her decision to rejoin the family team? The timing was right—in every way. "It's really great to be in a business that is good for the earth," she reflects. "Given that there is so much concern about global climate change, I view it as a pure stroke of luck that my parents started a business that has the potential to offset carbon emissions. And, of course, I love the plants. I get to come to work and see happy plants."