words by Jennifer Jory
A living wall of vibrant purple kale, deep green arugula and edible flowers frames Planted Places founder Christy Ross as she describes her new business and the health benefits of organic greens. Using live soil and a portable vertical living wall, Christy helps aspiring gardeners grow organic greens, vegetables and herbs—in small spaces like a porch or in their backyard. 
"We have architected a living wall so that every pot fills with water through an automatic drip system and then moves down to the next one and recirculates," she explains. "It's a huge space-saver as well." From its homebase in the South Bay, Planted Places is providing a holistic approach to health through a subscription gardening program that sends everything needed along with expert advice to customers on the Peninsula—and anywhere in the U.S.  
With the farm-to-table trend firmly rooted, Planted Places makes organic gardening accessible to even apartment dwellers who want to try their hand at growing their own produce. Christy's passion for gardening and past struggle to nurture greens and vegetables herself inspired her to want to teach others to succeed. However, she acknowledges that the major catalyst for the business was her own health. "I had gut issues," she reveals. "I got to the point where it was really hard to function. My system couldn't handle a lot of things and I was diagnosed with irritable bowel syndrome."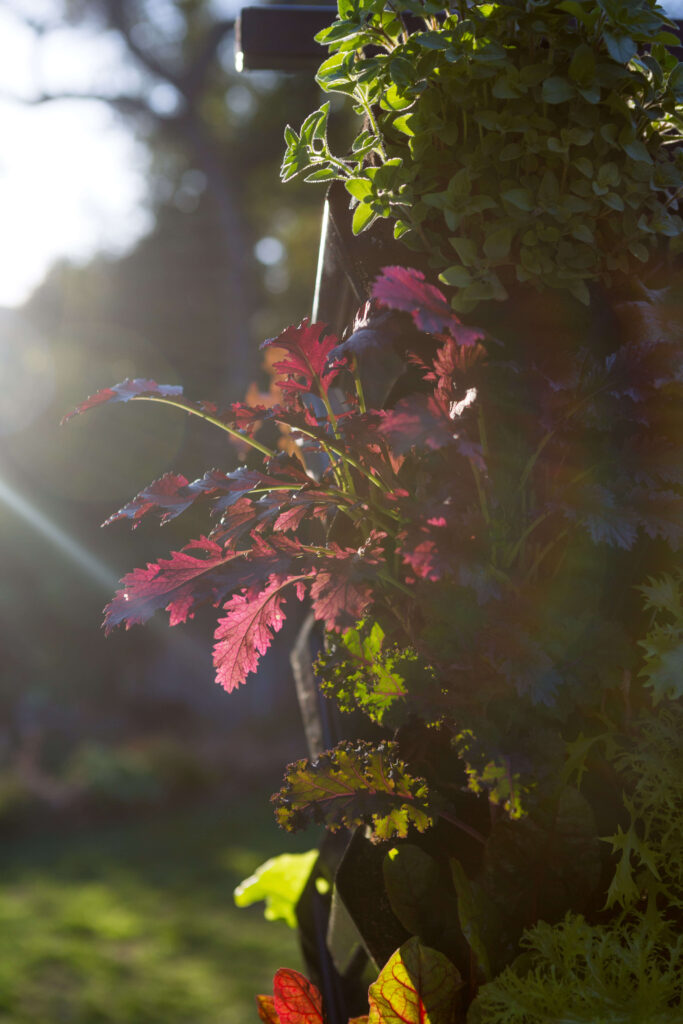 A nutritionist friend of Christy's suggested that she might benefit by adding more leafy greens to her diet. "I rebuilt my gut with greens," she recounts. "At first, I couldn't even eat salads as they were too much roughage. I'd stir-fry Swiss chard. Then I actually rebuilt my microbiome. When you grow in living soil, you're growing in the soil bio—the microbiome of the soil." 
With a background in molecular biology, Christy's interest in the healing properties of organic greens grown in live soil appealed to her scientific side. "I love science and I studied
biology.  I am sort of a geek about this," she smiles. "We tested a lot of different soils and I did not want to do hydroponics [growing only with water]. When you take one handful of living soil, there's billions of microbial activity in there—all sorts of good bacteria, fungi and nematodes." 
Like a science teacher, Christy talks through the process of how the soil delivers nutrition to plant roots. "If you're eating a lot of the typical American diet, a lot of carbs and animal proteins, your body is very alkaline with a high pH," she explains. "Your pH needs to be lower in order to move things through the system and be healthy. Leafy greens are acidic so they bring that pH down."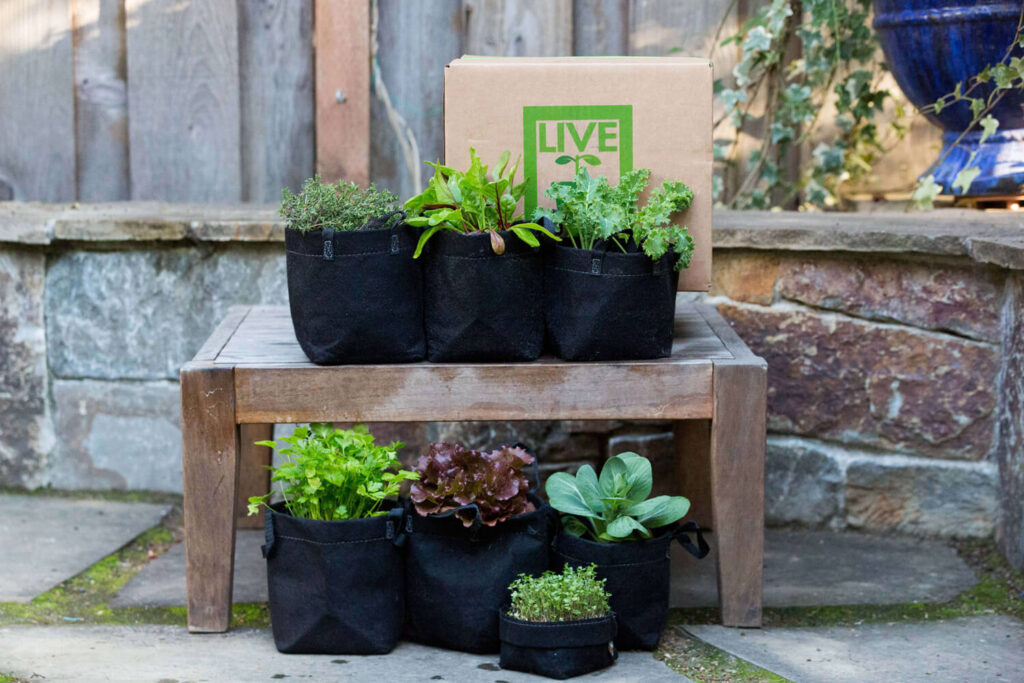 In addition to her biology knowledge, Christy also brings extensive experience in technology and ecommerce—including time at Intuit and Bill.com—to her new business. "Throughout my tech career, I always loved to garden," she notes. "I wanted to build a business that I was passionate about where I could teach customers how to grow organically and have an impact on their health, so I pivoted." 
Christy's first plant business was based on ornamental leafy and succulent living wall kits, but she eventually found herself installing the walls rather than teaching how to do it. When a customer asked her to create an edible wall, the light bulb went off for her. "I actually failed and decided I was going to figure this out," she recalls. "I partnered with organic growers and learned how to grow greens successfully." Her desire to teach and mentor then blossomed into Planted Places with the goal of educating customers from start to finish on a holistic journey.
With a Planted Places subscription, customers select a box that arrives monthly or quarterly with organic seedlings, soil amendments and a special artisan gift. Christy also provides education, which is why it's a membership. "We provide garden training and custom coaching," she explains. "We're teaching people how to regenerate their soil and grow food sustainably. We go live every Friday morning and provide mini-courses throughout the year."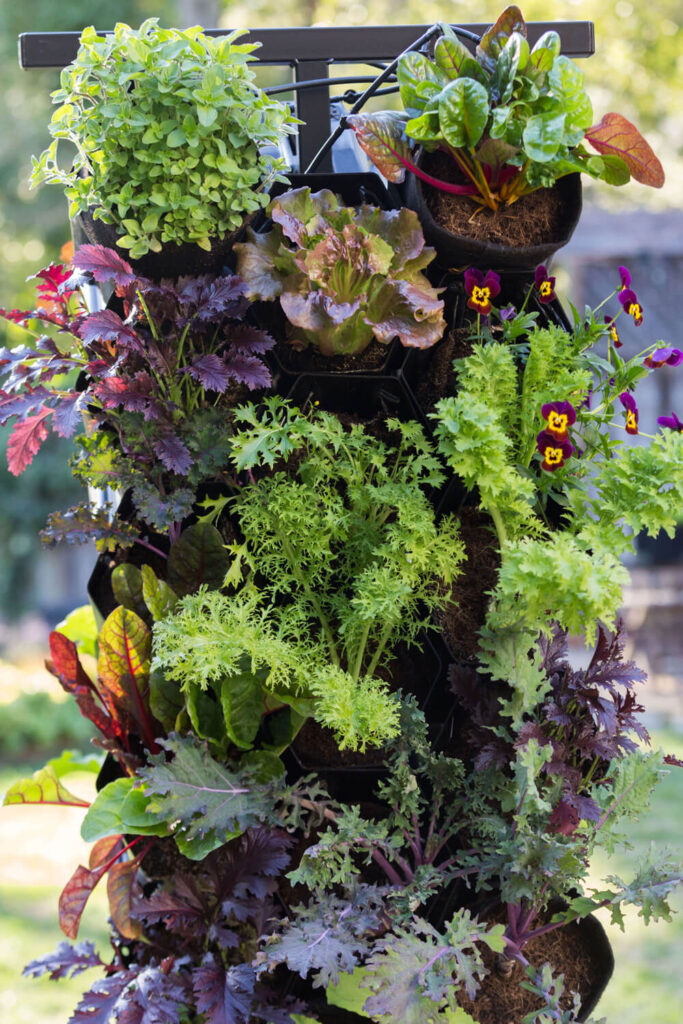 Customers can access a range of tips—ranging from transplant shock to soil health and the growing cycle. Herb mixology. Making appetizers with greens. Even the psychological benefits of gardening. "We also have a chef demonstrating how to cook with vegetables and herbs," Christy adds. 
For wannabe gardeners who want to start small, Planted Places provides a starter kit including six organic leafy greens, lettuce, herbs and a micro green kit, along with soil and amendments. Customers also have access to all the gardening education resources. For a more robust organic garden, subscribers can purchase the vertical wall (five and half by two feet), which holds 18 plants on each side with a recirculating water pump. "All of those great ingredients in the soil are not leaching out. They're going right back into the system," Christy clarifies. "It's automated through an app and you just set the timer."
Following 2020's surge in gardening interest, Planted Places offers a way for anyone, regardless of space, to dabble in growing their own food. As Christy summarizes, "We do this so people can realize more energy and vitality in their lives."