A few steps off Main Street in Half Moon Bay, a brightly colored chalkboard catches the eye—drawing customers into the old-world charm of Gulino Gelato. Here, proprietor Jean Paul Gulino crafts gelato from scratch daily. 
Flavors like dulce de leche, fior di latte, pistachio gelato and blackberry sorbet entice customers as they wait patiently in line. Swirling in locally-sourced ingredients, Jean Paul identifies hand-selected fruit from a farm nearby as the key for today's signature special: strawberry basil gelato. "It came out fantastic," he confirms with a taste. "It's the hint of basil that brings out the flavor of the organic strawberries."
Dressed in a crisp chef's uniform, Jean Paul takes his culinary art seriously, having honed his skills in Italy. A dual citizen of France and Italy and a professed foodie, he appreciates the food culture of Half Moon Bay and the caliber of nearby restaurants. "Growing up in France, there is a strong culinary focus that helps develop a palate and passion for food," he explains. "I then trained to make gelato with Italian masters in Bologna, Italy."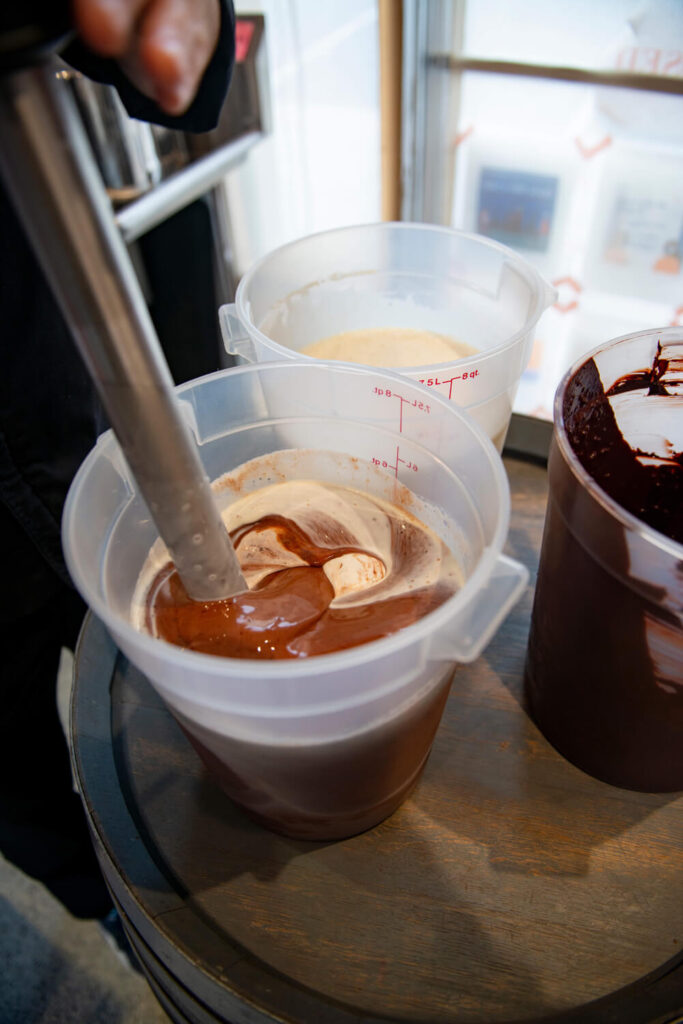 Jean Paul's focus on flavor and quality has garnered local attention, and with every batch made fresh daily, the lines can wrap around the building. "It is very rare to find gelato made from scratch," he emphasizes. "You would be surprised how few gelaterias make their own gelato paste." 
In the fall, Jean Paul creates pumpkin spice gelato, mixing in freshly baked local pumpkin pie. Even his homemade chocolate sauce is sourced nearby using 64% cacao from Guittard Chocolate Company in Burlingame. Gulino Gelato's menu also includes a selection of dairy-free and fat-free sorbets such as red tart cherry. "More than half of what you are eating is the cherries," he points out. "And I make my own simple syrup."
Jean Paul's love for gelato started in his youth in France on family trips to find the perfect blend. "We would drive 40 minutes to Italian border towns such as Ventimiglia with my grandfather Mario to get gelato," he reminisces. "When I moved to the U.S., I couldn't find gelato very easily and nothing very authentic." Jean Paul longed for the taste and texture of real gelato.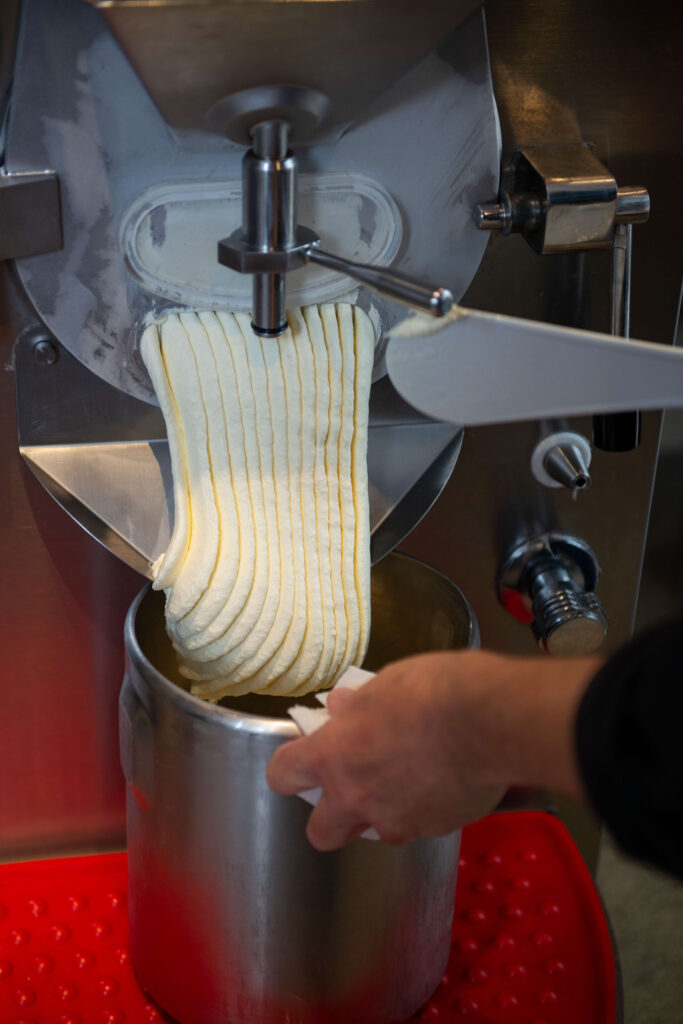 His pilgrimages to find the most palate-pleasing flavors with his family in Italy were brought full circle when the dream of creating his own gelateria took form. "My father inspired me and always encouraged me to be my own boss," he says.
Recognizing the need for genuine Italian gelato locally, Jean Paul seized on the opportunity. "I realized I could learn to make a really good product quickly," he says of his decision to make a mid-life career change. "A board on a building in Half Moon Bay said 100 square feet and I thought to myself, 'That would fit my budget,'" he laughs. "I opened my massive gelateria. At first I was worried if I would get enough customers to pay rent." 
Soon, customers showed up in droves, motivating him to open a second gelateria at 330 Main Street in Half Moon Bay this month, adding sufficient space for enhanced offerings like homemade waffle cones and whipped cream. He has also expanded to cater events with an Italian ice cream cart at locations such as the Ritz-Carlton.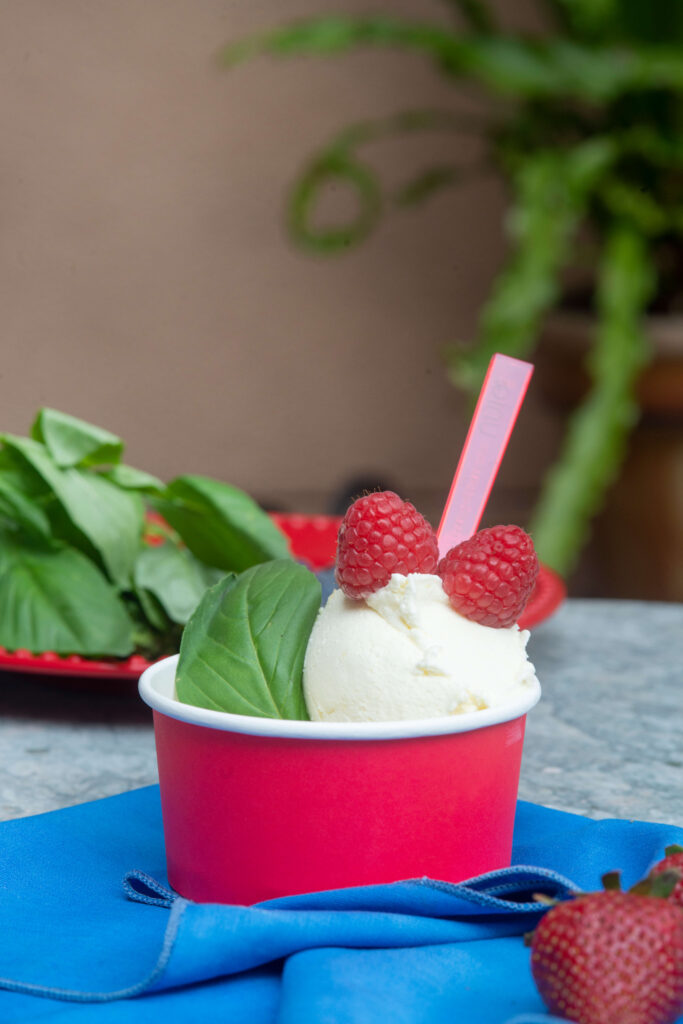 Before opening Gulino Gelato, however, Jean Paul had to give up a long-standing career as a tennis coach on the Peninsula. "It is not easy to change careers," he reflects. "But in the end it was easier to change than to stay in tennis." His storied tennis past began in his late teens and early 20s competing in tournaments as a professional tennis player in France before coming to the U.S. on a college tennis scholarship. At Northwood University in West Palm Beach in 2004, Jean Paul was number one in the nation in NAIA men's doubles. 
He eventually moved to the Bay Area as the tennis pro at Peninsula Tennis Club in Burlingame and became a sought-after local instructor. "All those years of being a tennis coach definitely helped me with being a retail merchant," he observes. He also draws parallels between his roles as a professional tennis player and a business owner. "You are on your own when you are a professional tennis player—no one is going to do your drills for you," he says. "Here, I am on my own and there is no one above my shoulders saying you should do this, so I better just do it."
Half Moon Bay's small-town vibe resonates with Jean Paul and reminds him of quaint villages in France. "I find a bit of a European spirit here," he notes. "The support in Half Moon Bay is something you wouldn't have in many places." He illustrates the point with a synergistic example: "The Girl Scouts come by and deliver cookies, and then the next day they come back to try the Thin Mint cookie gelato I make."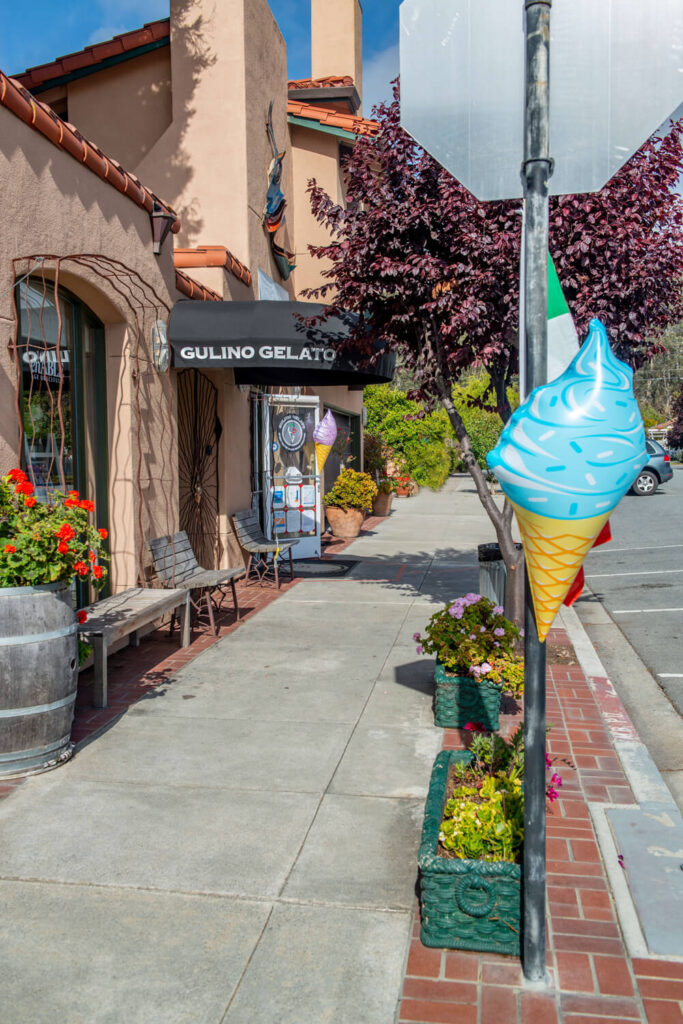 During the past year, Jean Paul withstood business shutdowns and power outages that threatened his refrigeration, but the town of Half Moon Bay rallied around him. When high winds took out the power for an extended time, a local resident passed out $100 bills to some businesses, which Jean Paul politely declined but the customer insisted. "These are the kinds of people you are going to find in Half Moon Bay," he gratefully acknowledges. His customers also supported him when he made a pivot during 2020 to try gelato delivery modeled after the success he saw with pizza delivery places. The new business idea was met by an enthusiastic response and steady demand.
"It is important to me to make this business grow," he says. As a husband and father of a toddler, he takes pride in his European roots, which he views as playing a pivotal role in his success. "Wherever you are born you are influenced by the environment," he explains. "Experiencing great Italian gelato in my youth gives me an advantage in crafting an authentic gelato today."