When Greg Kuzia-Carmel was eight years old, he found himself on Cape Cod with his mother who was recovering from cancer— and three live Maine lobsters. So while she was napping, he cooked them all by himself.
"When she woke up, she thought she was dreaming," says the chef-partner of the restaurant Camper, located in Menlo Park.
Given that early affinity for cooking, it's not surprising that the Albany, New York, native enrolled at The Culinary Institute of America in Hyde Park, where he graduated with a degree in Culinary Arts and Hospitality Management in 2006. Greg has worked in kitchens ever since, dabbling in restaurant consulting along the way.
Camper, with a name inspired by the notion of a "happy camper," opened in 2018 with a bang and—high expectations. That was a natural leap given that Greg's resume includes Quince and Cotogna in San Francisco and the 14-time, 3-star Michelin-rated Per Se in New York City.
"Working at Per Se, I was exposed to an incredible attention to detail," says Greg. "That's something I've carried with me."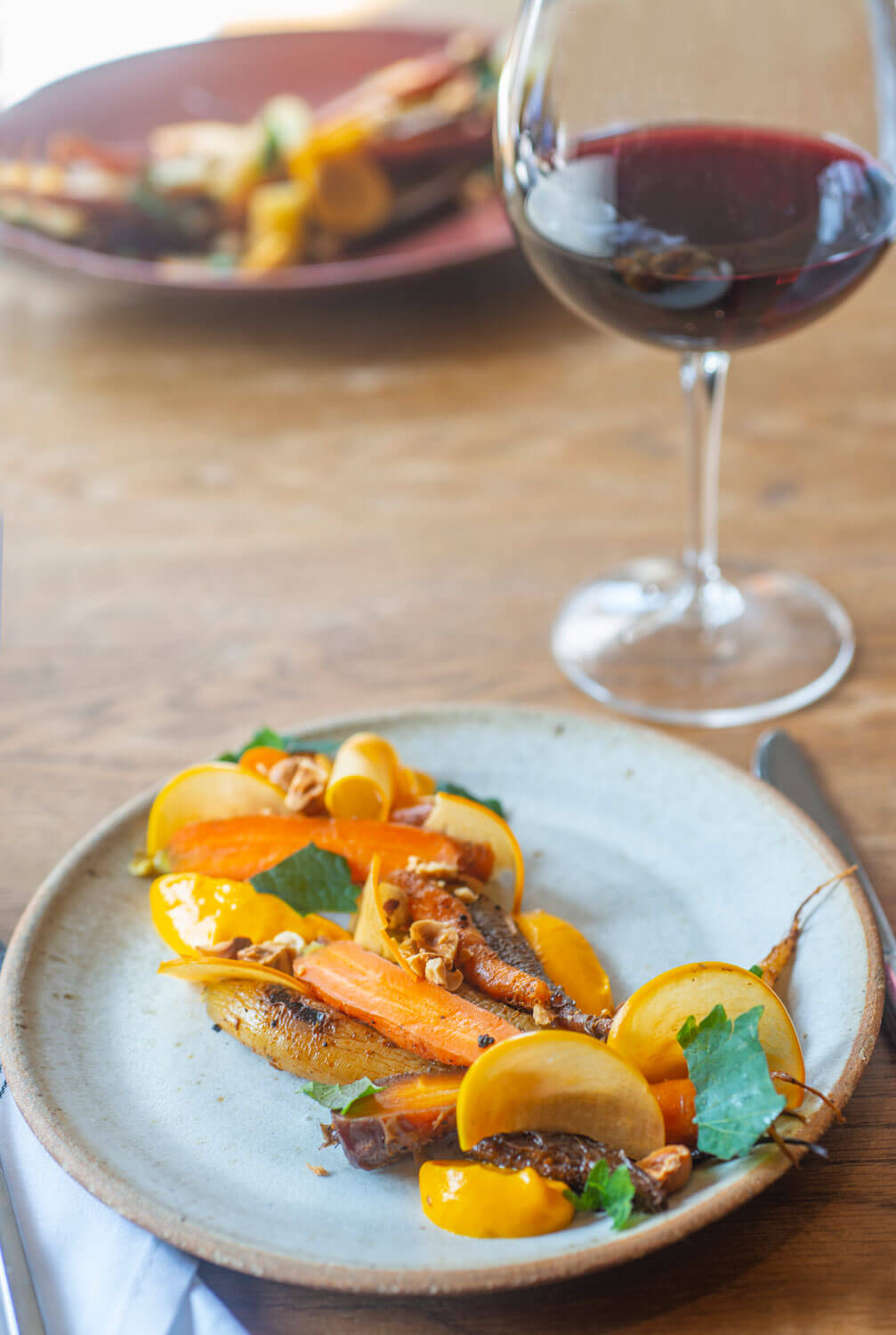 Managing partner Logan Levant articulates Camper's initial vision: "We'll be a neighborhood restaurant where you can go for everything from an early dinner with kids, to a celebratory meal, to a memorable private function, all with a high level of service in a relaxed environment."
"We wanted to come in and shape the dialogue," Greg says, reflecting on the early months after opening. "That left us with unknowns that proved tricky and challenging, but also an opportunity to alter the tune."
The partners met when Greg was cooking a private dinner for one of Logan's friends. "I was struck by his great personality and how good the food was," she recalls. "We started talking and discovered we had similar goals about what we wanted to accomplish."
Logan grew up in Southern California and owned Buttercake Bakery there for a decade. She discovered Menlo Park five or so years ago when her best friend moved here, and she came to visit. "I love that it's a real neighborhood," she says.
Logan now lives just blocks from Camper in a space shared with her two Newfoundland dogs.
"I feel very centered in the community. One of the dogs was at the vet and the mailman stopped me, worried when he didn't see two dogs," she recounts. "It's also been great to interact with nearby shop owners and hear their stories."
Greg and his wife live in San Francisco. About moving to the Peninsula, he says: "Working on it."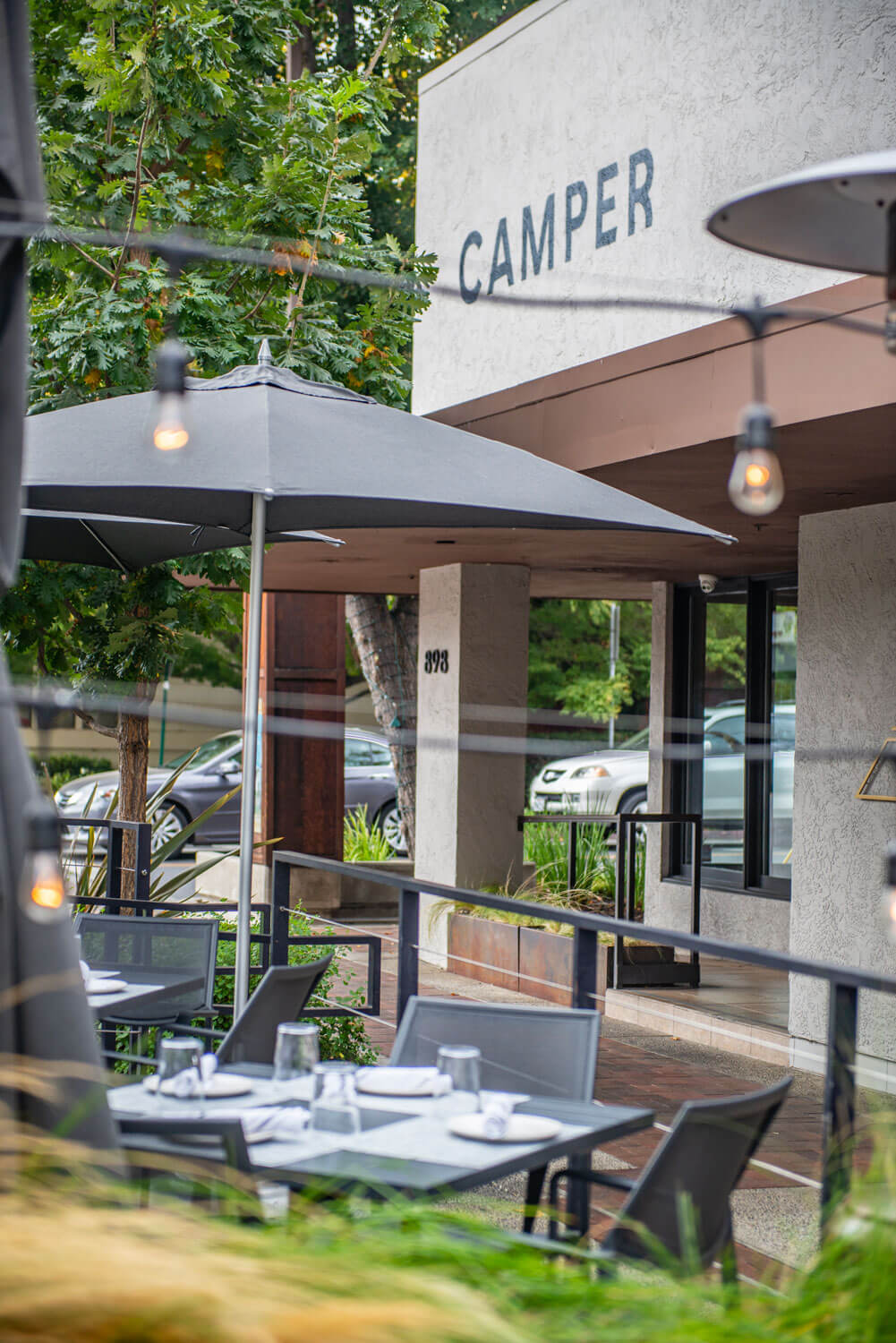 Greg and Logan have successfully guided Camper's evolution. The restaurant was initially open for dinner and weekend brunch, adding lunch, and then a happy hour was introduced on its first anniversary this past September. They've also built a robust private dining business, using a room that can be adjusted for size at the back of the regular dining room. Another project in the works is refining their wine selection.
Camper's focus has always been about creating "a piece of home," Logan says, and Greg adds, "We kind of cook for ourselves first. We want things to have a personal reference point and to offer an experience that communicates our spirit."
While Camper draws both Peninsula locals and business travelers, it also aims to be a neighborhood spot that welcomes families. "What adventurous eaters those kids can be," observes Logan.
Both Logan and Greg comment on the fact that the space that is now Camper has history, initially as Marché and then as LB Steak. "People come in and say they've celebrated big moments in their lives here," says Logan. Before opening, they'd been warned that Menlo Park was "sleepy," so the fact that they're drawing a late-night crowd came as a surprise. "We're excited to stay open to meet that demand," she says.
Camper's menu shifts with the seasons and can change as often as every two weeks, so anticipating the holidays requires getting into the right frame of mind. As Greg explains, it's a bit like "method acting—detaching from the current time and getting in the holiday spirit—envisioning what our customers could enjoy eating when dining with family."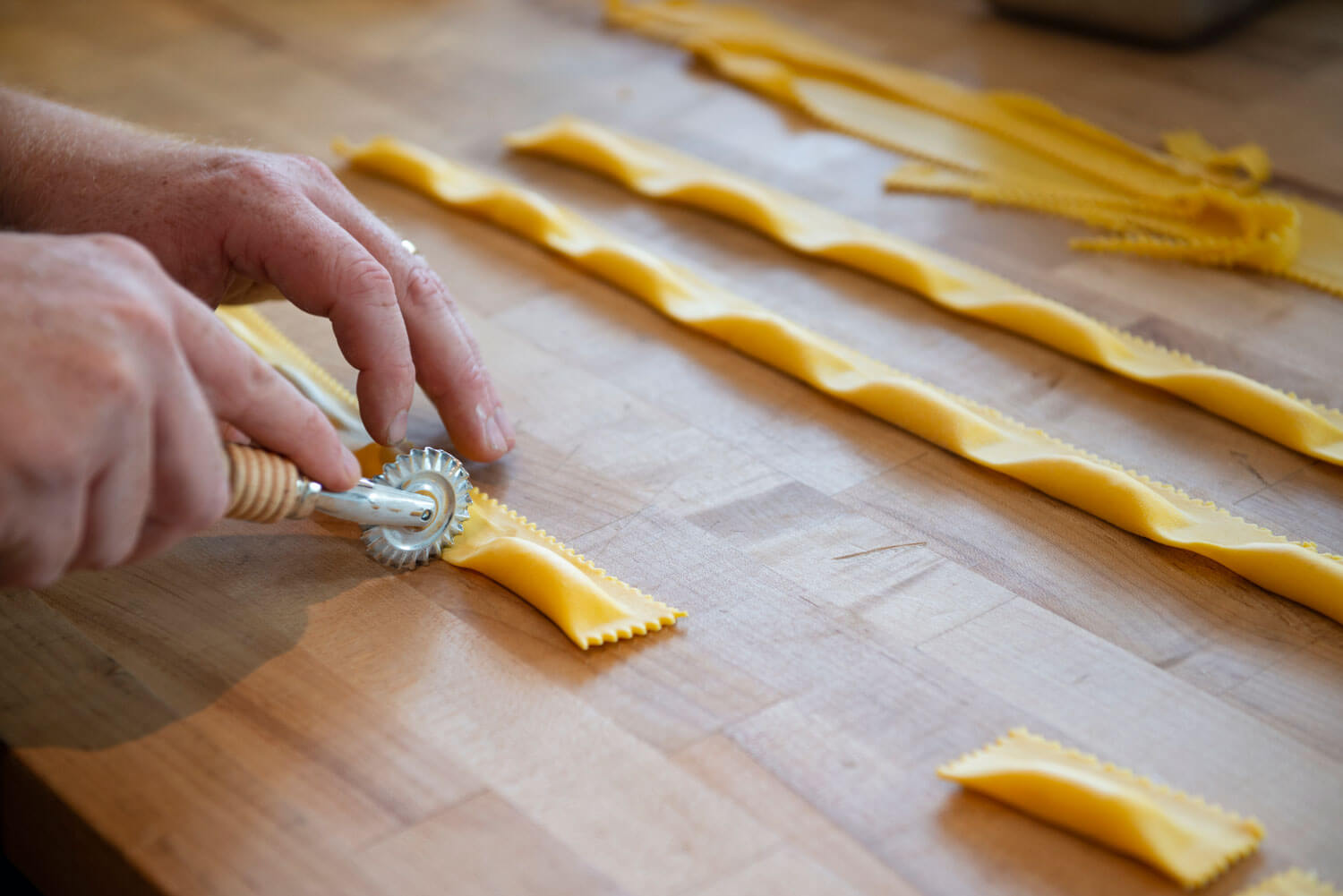 Logan agrees. "I love the idea of traditions—new and old—and that people let us be a part of that," she says.
Camper is open six days a week from 11:30AM to 10PM serving lunch and dinner with the small bites/happy hour menu offered from 4PM to 6PM. The restaurant, located at 898 Santa Cruz Avenue, is closed on Sundays. Camper will be open both Christmas Eve and New Year's Eve but closed Christmas Day and New Year's Day.