Working in an office is not everyone's idea of a dream job, but for Heather Cleary, CEO of Peninsula Family Service (PFS), it definitely was. Heather grew up in the East Bay town of Orinda and, as a teenager, loved spending time at her father's computer rental and service business doing accounting and data entry. She recognized that people in nearby communities were less fortunate than herself and, over time, found ways to use her interest in business for the public good.
"I enjoy numbers. I always have," professes Heather. "I really appreciate how they tell a story, through what I call the language of accounting, about an organization." Heather attended Cal Poly San Luis Obispo, where she earned her BS in business administration. She went on to work at Arthur Andersen and became a certified public accountant. 
After Arthur Andersen, Heather briefly worked in the dot-com industry before purposefully shifting course in 2001 into the nonprofit sector, which she says is one of the best professional moves she's ever made. "I found it so much more rewarding to support a team that's working on community needs rather than earning money for somebody else," she says. "Once I started in the nonprofit world, I knew I would never go back to the corporate world again."
Heather began her tenure at Peninsula Family Service as chief financial officer in 2010. As a mother of two living in San Mateo, she says the organization's support of children and parents resonated with her, and as a CPA, she identified with PFS' mission to support adult financial literacy. "One of the things that I love most about PFS," she says, "is the potential to grow and adapt and do the work of the community in the community."
Founded in 1950, PFS was created to support returning GIs and their families after WWII. Since then, PFS has been providing community-based programs to secure wellness and stability in San Mateo, Santa Clara, Santa Cruz and San Benito counties. Services offered change over time in response to community needs. Currently, PFS is focused on early learning, adult financial empowerment and older adult services.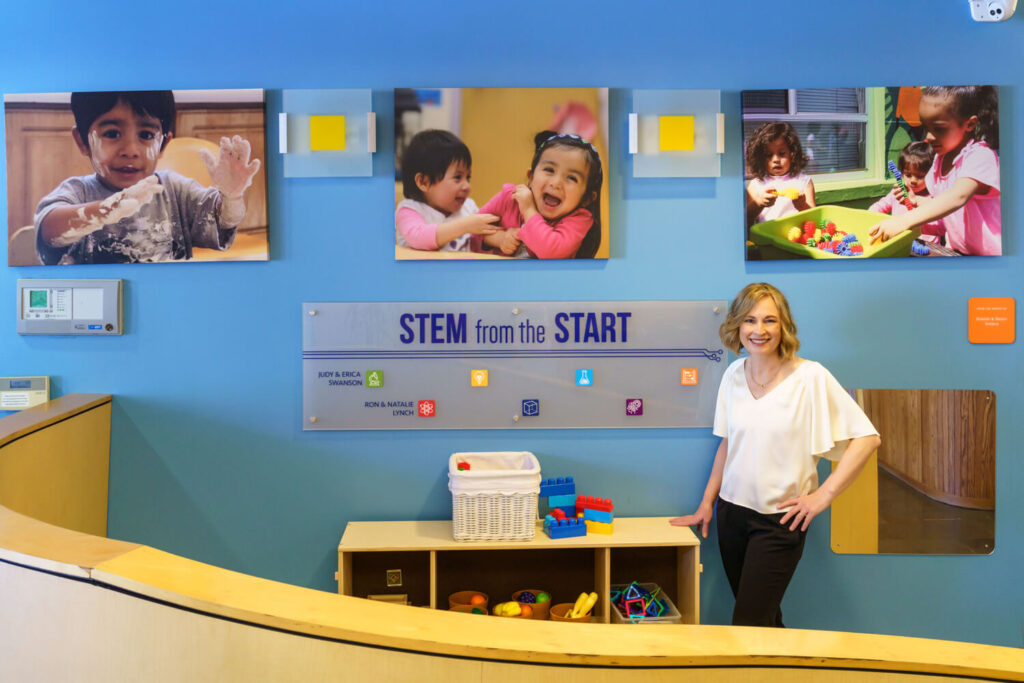 As an example, Heather explains that a new community need arose during the stay-at-home orders when older adults could not access the internet and stay connected with their support system. "The digital divide became very real, very quickly," observes Heather. "That's an easy, somewhat low-hanging fruit to give them a tablet—they're not that expensive—and give them training, as well as a place to come back for more training."
In turn, PFS services often deliver a ripple effect. Older adults who have gone through the Second Careers and Mature Workers programs have found opportunities to work at PFS and can give back to their community through their jobs. Another way PFS directly impacts the community is through grant funding—such as a family of five using an ice cooler to keep their food cold receiving a grant to buy a refrigerator. PFS also helps people struggling with homelessness to rebuild their credit so they can eventually rent an apartment.
As CFO, Heather focused on strengthening the back office. "Understanding the finances of this organization has been a huge asset," she says. "All the funding sources for each program have different requirements and restrictions, and we run a significant number of programs."
In 2015, Heather stepped in as interim director of early learning and began moving into the management side of the organization. She decided to go back to school and earn a Master of Public Administration degree. Heather learned the skills of evaluating program success, community and government advocacy and obtaining public funding. This education and experience prepared Heather to take on the role of CEO in 2017.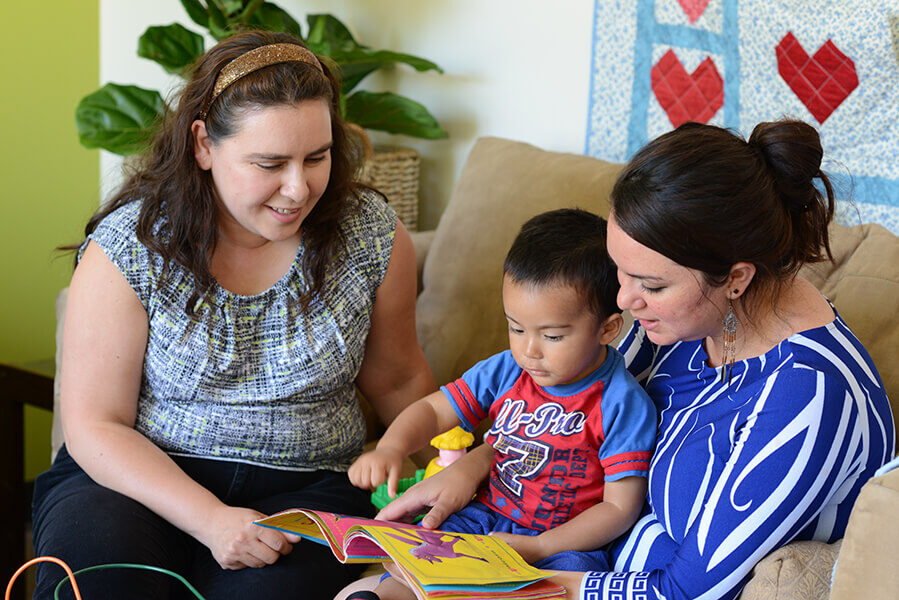 "I see my work here as an opportunity to give back to the community that I've lived in and appreciated for more than 20 years now," says Heather, who first moved to the Peninsula in 1999. As CEO, she's grown PFS in both revenue and services and has added new programs like Got Wheels, providing on-demand rides for older adults, and Help@Hand, a calming activities app. 
The biggest challenge PFS faces is finding qualified teachers for its early learning program. "There just aren't enough early educators," says Heather. "The pay is so low there's not a pipeline of new people going into the field." Although the average wage at PFS has more than doubled since Heather became CEO, she acknowledges that it is still too low. As chair of the workforce committee with the San Mateo Child Care Partnership Council, Heather goes to Sacramento to advocate for PFS teachers—and ensures that their needs and voices are represented during meetings.
Outside of PFS, Heather volunteers with several community organizations and encourages her two teenage sons to give back as well. "What's really important to me is to show my children that they need to participate and volunteer in the community that they want to live in," she says. Her son's teachers shared how he has been supporting a student who's been struggling in class. "That's really the culture I'm trying to create," she confirms. "It doesn't always have to be a formal volunteer thing, but just help out your neighbor."
Heather loves the dynamic lifestyle the Peninsula offers, with plenty of things to do and employment opportunities for her children. Still, she recognizes that the high cost of living has led to increased rates of homelessness within the community. "In this area, we have the resources, and we have the talent to improve the shared experience," she says. 
Getting involved is a simple step—and as Heather points out, opportunities are everywhere. Just at PFS, for example, numerous programs and special projects rely on volunteers—whether it's individuals, families or teens seeking community service hours.
Like PFS's logo of a heart supported by a hand, Heather believes Peninsula communities can express love for their neighbors by holding each other up. "If we respect everyone in our community, know that everyone goes through difficulties at times and have excellent programs to provide a helping hand when people need it," she says, "our community grows stronger, and everyone benefits."