words by Silas Valentino
Slightly secluded from the bustle of El Camino Real, hidden within the southern edge of San Mateo's Hayward Park neighborhood, is a restaurant worth the seek.
Down a short alley that splits from the main road and bordered by an insurance service and a boutique shop, stands a cream-colored Victorian well into its hundreds with a kitchen reserved for evocative Californian cuisine. If it's the mid-afternoon, chef and owner Sachin Chopra is in there delicately prepping the evening's prix fixe menu as a local rock radio station provides a backbeat to his rhythmic chopping.
Approaching the front door to All Spice, you'll notice the burgundy trim outlining both the bay and dual upstairs windows. By the time you reach the foyer, Shoshana Wolff is there for the greeting. The restaurant's wine director and general manager makes herself accessible throughout the meal and is so omnipresent, that even All Spice's front page photo on Google shows her readily available at the host's stand.
The charming three-room cottage went through several iterations prior to housing All Spice; originally erected in 1906 as a gatehouse for the prominent Borel Family Estate that once held this chunk of the Peninsula, the building previously served as a maternity store before the more recent Chef Jon Sears' The Dining Room during the first decade of the current century. Sachin and Shoshana, a husband-wife restaurateur duo, took over in 2010, adding their own distinct flavoring to the premises.
Today, the three dining rooms are designed in colors and ambiance to reflect ginger, cinnamon and basil spices. An avocado-green fireplace provides warmth during the winter. Tables once decked in white tablecloths are now bare, more casual and comfortable. The restaurant feels less like a Michelin-star-worthy pursuit and more as though Shoshana and Sachin have invited you into their family home in Montara for an evening of fine dining.
"We had no idea what this restaurant was going to be, but we kind of molded it to this particular location," Shachin explains. "This building lent itself to the restaurant. I thought it would be a good place for fine dining and this is what it was supposed to be."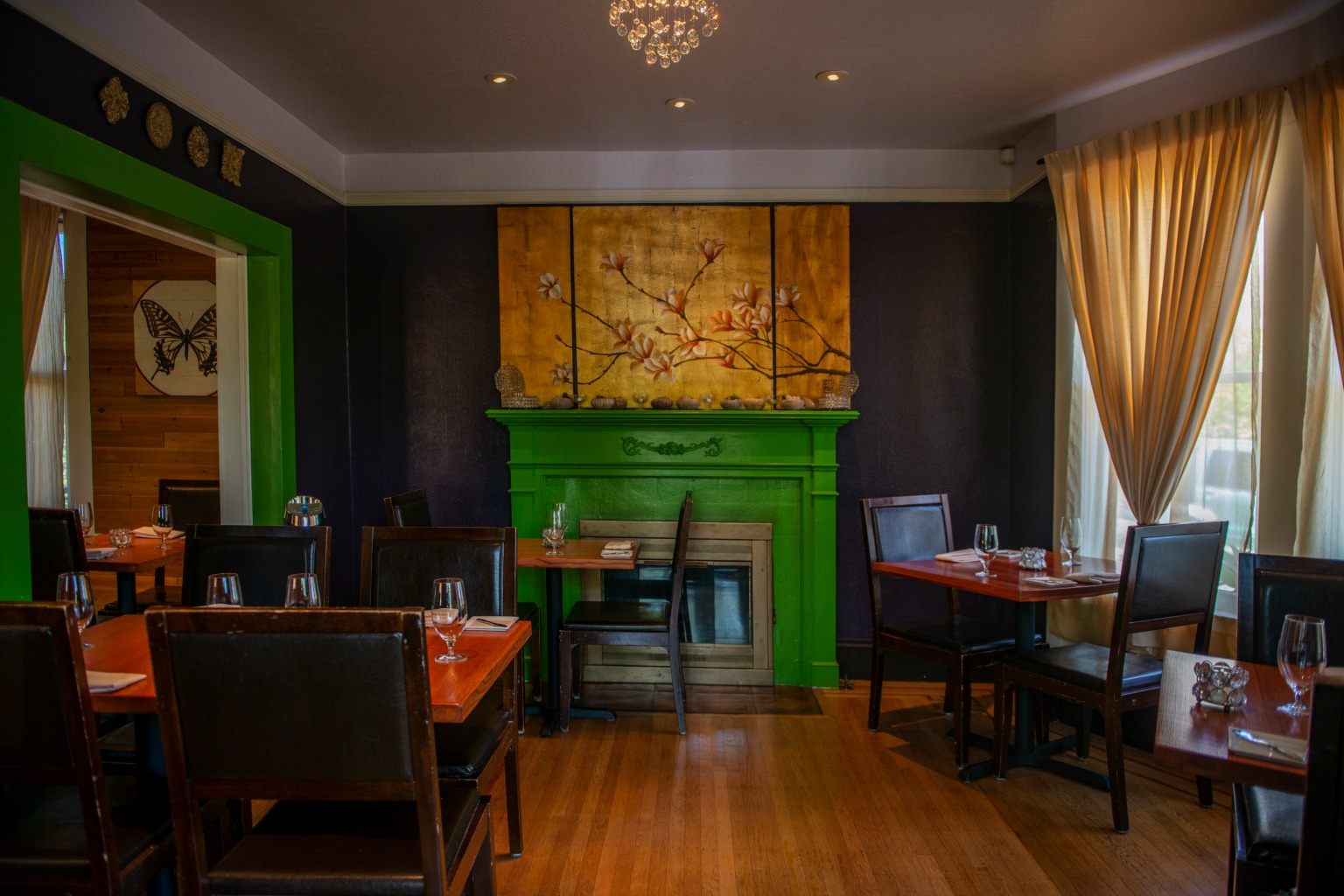 As fine dining undergoes a transition in modern cuisine, where the number of closures seem to outweigh the openings, All Spice remains a staple of deluxe cookery on the Peninsula, largely due to the couple's drive for innovation. The menu is so often adapted or modified that certain recipes from years past are lost or abandoned. Sachin uses his kitchen as an exploratorium for unearthing striking flavor profiles; the slow-roasted venison currently on the menu is accompanied by a mixture of juniper, cabbage jus, miso, green peas, turnips and hearts of palm to create savory bites that are hard to pin down.
"Something that gives me a lot of joy is when people taste something of Sachin's creation, and it'll remind them of something their mom used to make," Shoshana says. "The flavors are there but they're presented in a way that's out of context or unusual. Sometimes people can't tell what vegetables they're eating—is it an onion or a radish?"
Sachin is a graduate of the Culinary Institute of America in New York who worked the line at the four-star restaurant Daniel in Manhattan before impressing palates with his melding of Indian flavors and French classics. He came to California in 2003 to work as the executive sous chef of Amber India in San Jose, where he met Shoshana, a Santa Cruz native with a background in mechanical engineering and a passion for viticulture and enology. The two married and envisioned a restaurant where Sachin's talents were no longer constricted to his Indian heritage or limited by their own ambition.
"I wanted to give him a platform to do something beyond traditional Indian food with a little tweak," Shoshana says. "He would get hired to do Indian food in a different way but the minute they were not growing astronomically, he had to go back to making butter chicken. There was no joy in it for him."
For Sachin, any time spent focusing on traditional Indian cuisine meant less attention on creating new dishes and blending flavor profiles. "The whole purpose of coming to America was to work in modern French food," says Sachin, who was born in Sonipat near New Delhi. "I don't see any fault in those dishes; they're very delicious, but as a chef, it was really frustrating because you'd make tons of tikka masala while your other modern dishes would be a little languid."
Sachin's profile on Instagram is ripe with examples of his boundless imagination for food. (It's also a great preview for what to expect on a future All Spice menu.) Scrolling down his Instagram page becomes a carousel of visual delights for foodies. His posts reveal how bite-sized treasures offer a bounty of colors and shapes. At All Spice, your feet remain in San Mateo while your tongue embarks on an epicurean excursion.
Sachin updates the menu with seasonal adaptations or variations on fan favorites. One such favorite is his series "Ode for Wife" now in its seventh edition as a dish rooted in beets, a vegetable adored by Shoshana but abhorred by the chef: "Oh my God," Sachin laughs. "Beets are horrible!"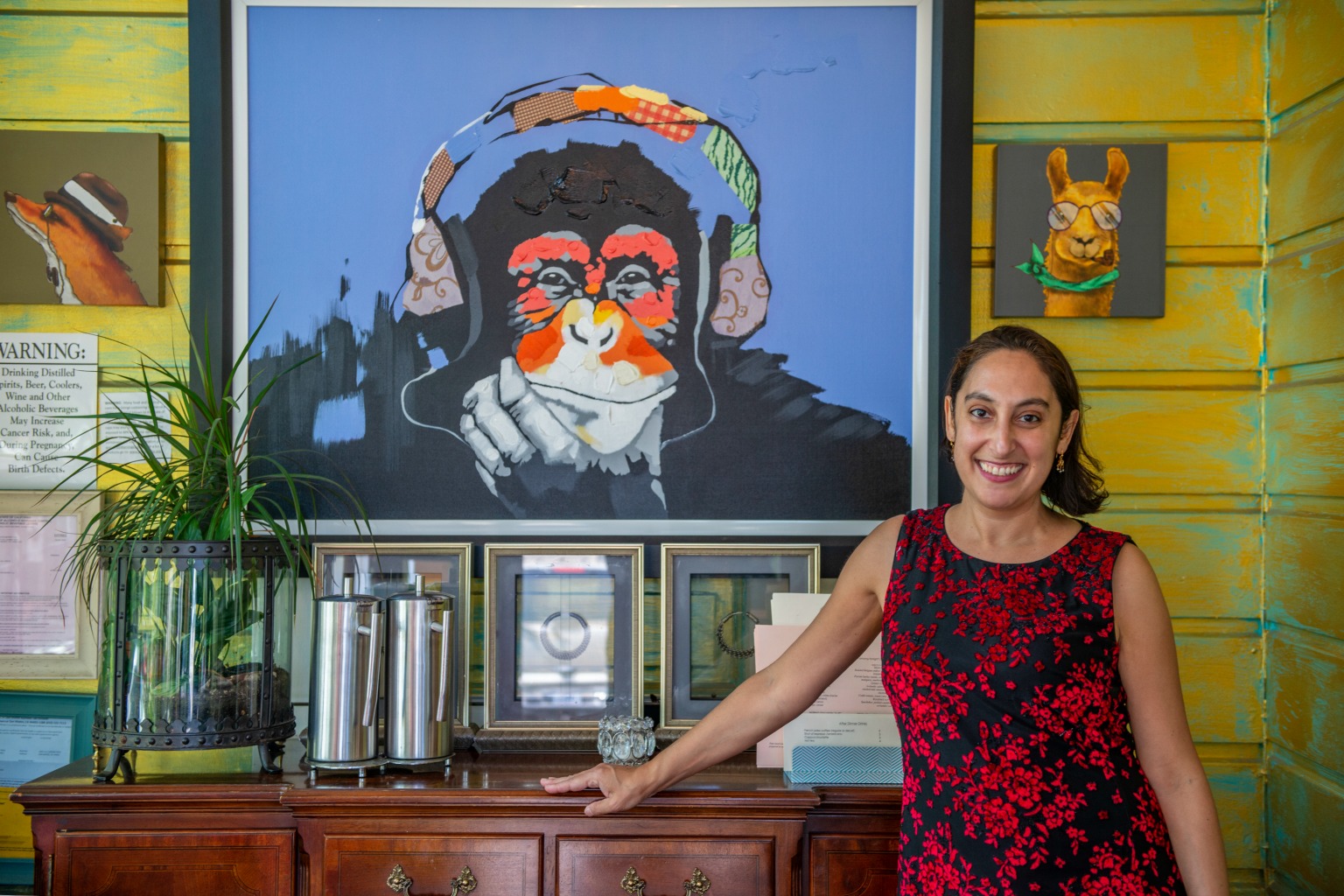 Shoshana runs the front of house where she greets every customer who passes through the burgundy-framed door. She says a majority of their clientele are from Burlingame down to Palo Alto but All Spice often attracts foodies from San Francisco, the East Bay or business types in town for a few days.
The duo debuted a satellite All Spice location in San Francisco in 2015 that was awarded with a Michelin Star in its second year. The feat allowed them to share their kitchen with a larger audience; however, they recognized a dwindling demand for fine dining and closed their second location to focus on the flagship. Shoshana says customers aren't prioritizing formality—they're seeking experiences that eschew white tablecloths and waiters whipping out crumbers.
"There's really a movement towards a comfortable, casual-feeling dining even if the food is really on point. If you look at the restaurants that are getting Michelin Stars—take State Bird Provisions [in San Francisco], for example. I heard they laughed when they got the call; they thought it was ridiculous. It's so casual and relaxed there. It's not what you think of for 'fine dining,'" she says.
"We are really fortunate that on the Peninsula, there is a demand for special occasion restaurants. People want somewhere appropriate to celebrate events. There are a lot of delicious foods but not as many places with an ambiance."
foodie delight
@allspicexbranch