Words by Silas Valentino
The interior of Kurt Smith's office is a balance between work and play. Draped over a pair of stadium seats from the bygone Candlestick Park are several large blueprints, each with detailed notes for the various projects he's working on through his company, Handcrafted Metals.
On the wall behind the desk is a trio of framed San Francisco Chronicle front pages celebrating the Golden State Warriors championship victories adjacent to a whiteboard that's titled "Things to Finish" (there's a stair railing job in Burlingame due soon as well as an installation project for some gates).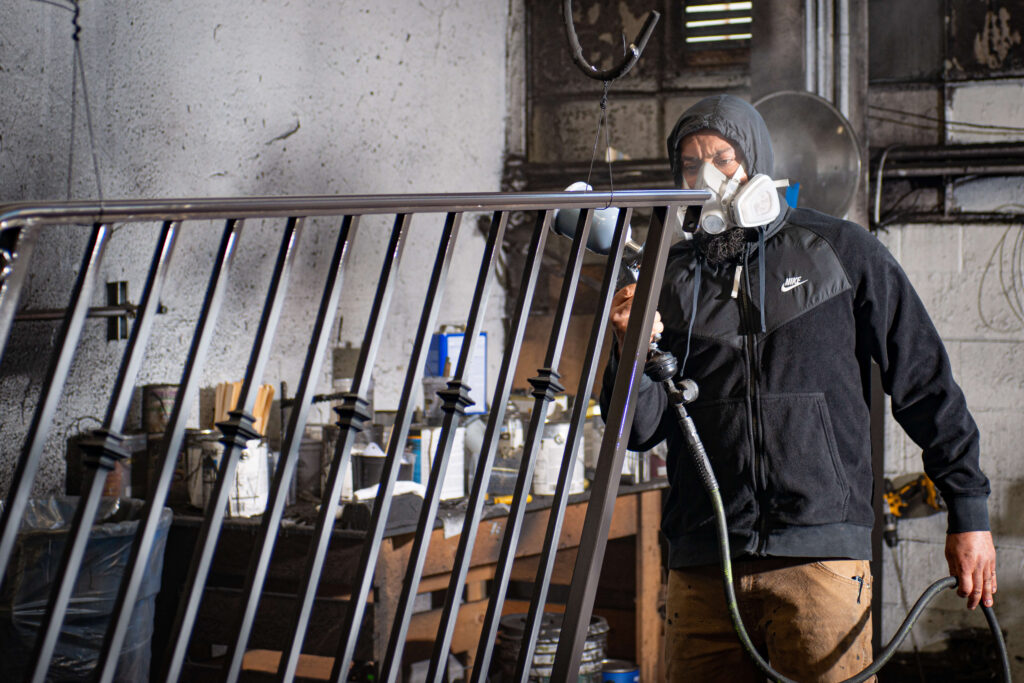 The largest tool in the office is a Canon image PROGRAF printer that Kurt utilizes to scan plans and send them to designers and architects as they work in tandem. Nearby, a Barry Bonds signature from the night he surpassed Hank Aaron's home run record is sealed in a case. The blend of work and play marked a high point that night in 2007 when Kurt treated his team to box seats to witness the baseball milestone together. 
Talking about his work, Kurt can't help but chuckle. Growing up, his dad insisted he become an architect instead of pursuing a blue-collar career.  
"My dad was a machinist in the shipyard and knew how hard it was to make it as a wrench," he says. To appease him, Kurt attended College of San Mateo to study architecture but dropped out by the first Thanksgiving. He found work at an auto body shop in San Francisco, wielding a wrench and defying his dad like so many young sons can't help but do.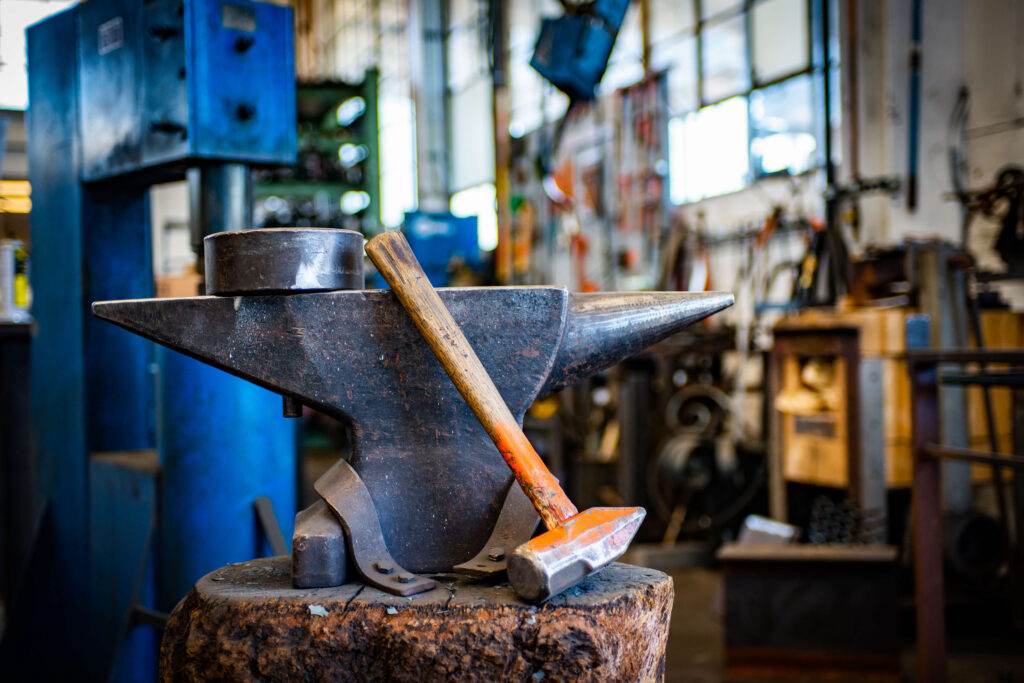 But today, seeing his office stacked with blueprints for a business he founded that specializes in architectural metal products, Kurt lets out an effusive laugh. In the end, his dad more or less got what he always wanted.
 Kurt established Handcrafted Metals in 2002 in a warehouse along Industrial Road in San Carlos. The shop features a full range of metalworking equipment along with a high-capacity paint booth and waterjet cutting services. They specialize in driveway gates, railings, fencing, wall cladding and countertops. The shop earned a reputation for taking on daunting tasks. Have a project that sends your architect into a tizzy? Call Kurt. He and his team have a way of whispering to metal.
They deal in steel, zinc and aluminum but the alloy that Kurt says is often requested nowadays is silicon bronze, a pricier but everlasting metal. Their process follows an assembly line of sorts through the large, airy warehouse. About a dozen workstations are scattered about where each welder and fabricator has tools that are color-coordinated to ensure they're returned to the proper bench after cleaning.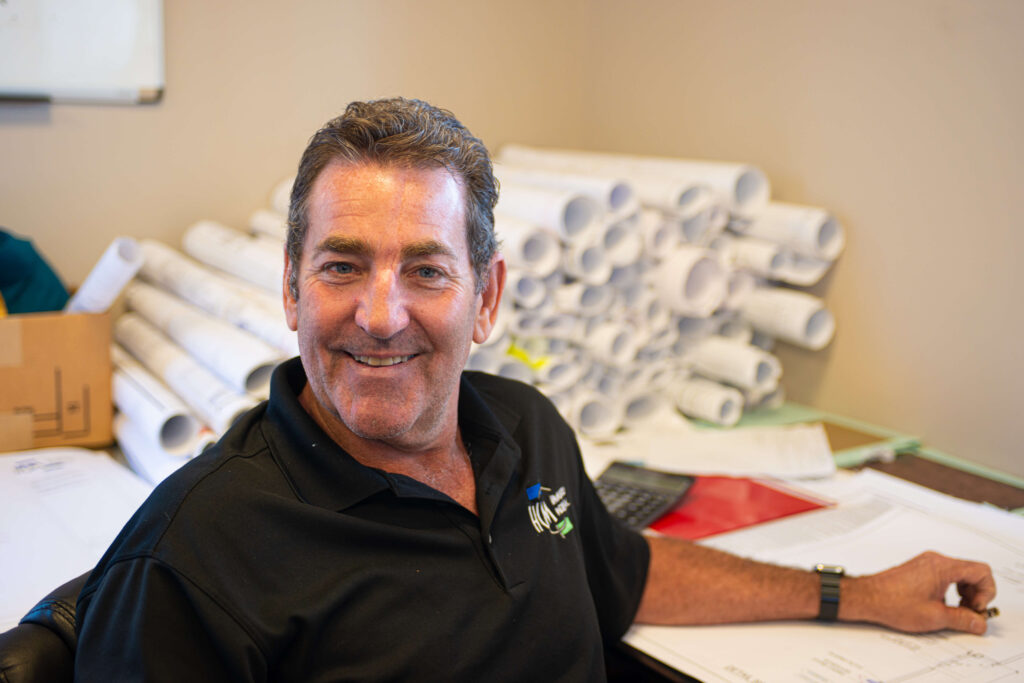 Designs are ironed out in the office before the plans are sent to a fabricator who cuts and bends the pieces. For precision cutting on these sheets of heavy metals, fabricators use a waterjet machine that can cut up to seven inches into a piece of steel using pressure reaching as high as 66,000 psi. Once the gate, railing or staircase is cut to the design, a welder melds the pieces together before it's covered in a powder coating or patina, depending on the project. 
A majority of the projects are residential; however, they occasionally pick up a commercial or public design. Handcrafted Metals helped make the parklets for several local restaurants including Town in San Carlos and they designed gates and display cases for CalTrain.
Some of the trophy projects in the portfolio include a glass railing built with hydraulic posts that rise and fall depending on which way the wind blows upon a Capitola house. When he revealed the unique plans to the project's architects for approval, Kurt says the response was, "Oh my gosh, did MacGyver design this?" For a house in San Francisco, he designed an 8-by-8-foot glass wine cellar that looks like something out of a Kubrick space odyssey; he topped it off with a wine tasting table that lifts up from underneath the polished floor.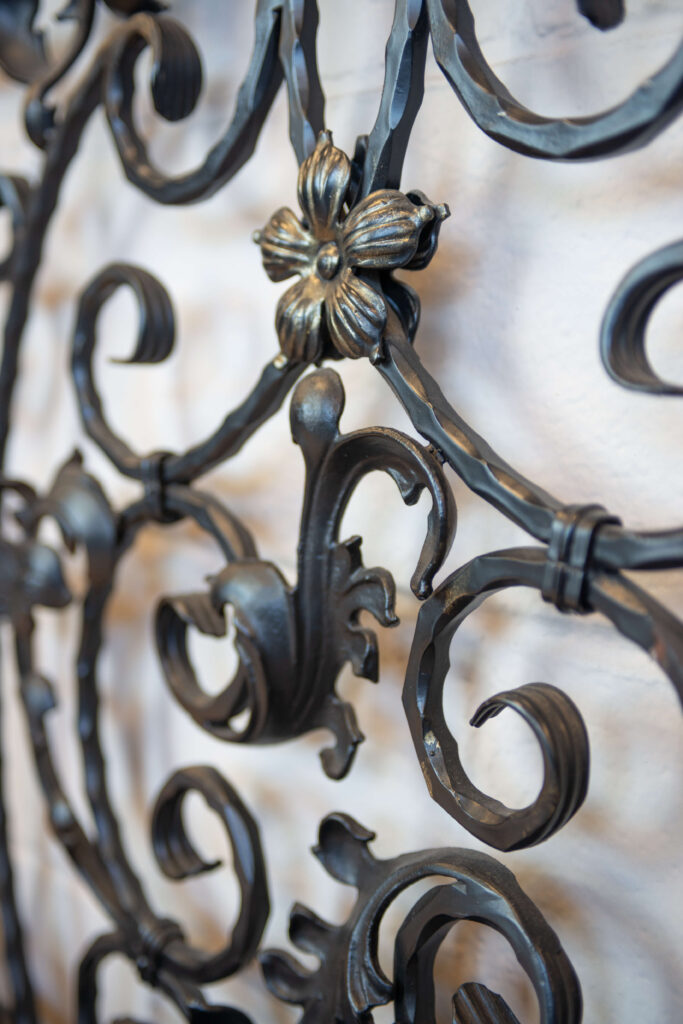 "We never say no," Kurt says, before explaining how they embrace evolution. "We started doing gates early on. After we installed them, we had to use a gate automatization company. We figured out how to do it ourselves and now we automate all our own gates. It doesn't make sense to give any part of the job away."
Kurt is a Peninsula native who graduated from El Camino High School in South San Francisco in 1978. He married his first wife, Teri, in 1984 who played a key role in helping Kurt find his professional calling.
After Teri was diagnosed with multiple sclerosis in 1989, the couple regularly traveled  to Southern California for appointments using hyperbaric oxygen therapy. When the cost for using the hyperbaric chamber became too strenuous, Kurt began looking for solutions.
"I couldn't afford to buy one but I read about a guy in North Carolina who built his own chamber," he recalls. "I went to Fable Inc. in San Carlos and asked if I could use the shop. I came down here on nights and weekends and became a certified welder. When I finished, we put the chamber in our house in Foster City and it treated my wife for 25 years, slowing her progression."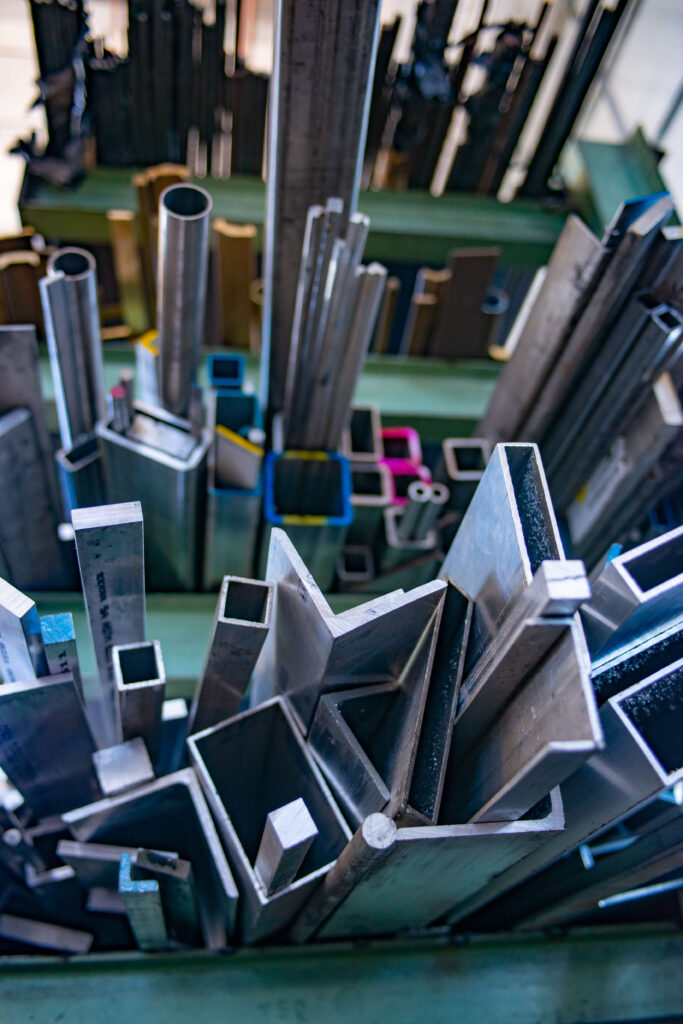 Kurt and Teri raised their two children in Foster City. Until Teri's passing a few years ago, the couple traveled on trips to Japan and France. 
After he built the complex chamber, the owner of Fable Inc. asked Kurt if he'd come work for him as his shop foreman. At first, Kurt hesitated but his talents for design were undeniable and it sparked the rest of his career.
"I told him, 'I don't know anything about building.'" Kurt remembers saying. "But he said, 'Are you kidding me? You just built a hyperbaric chamber. You can build anything.'"