Lars Smith never planned on making pizza for a living. He likes to say that it was pizza that found him.
State of Mind Public House and Pizzeria, the brainchild of Lars, his brother Andrew, his father Jim, his wife Cristina and his business partner Amy Alcantar, opened in Los Altos three years ago. However, this restaurant was an entire lifetime in the making—Lars, and Andrew's, specifically.
Lars can't remember a time when he wasn't cooking. "You think you have an accurate memory of growing up, but you really remember the things that impacted you the most—everything I remember pretty much revolves around food, eating, parties, entertaining," says Lars. His memories are closely tied to extended family, most of whom live in Palo Alto, where Lars and his brother grew up, and the greater Peninsula.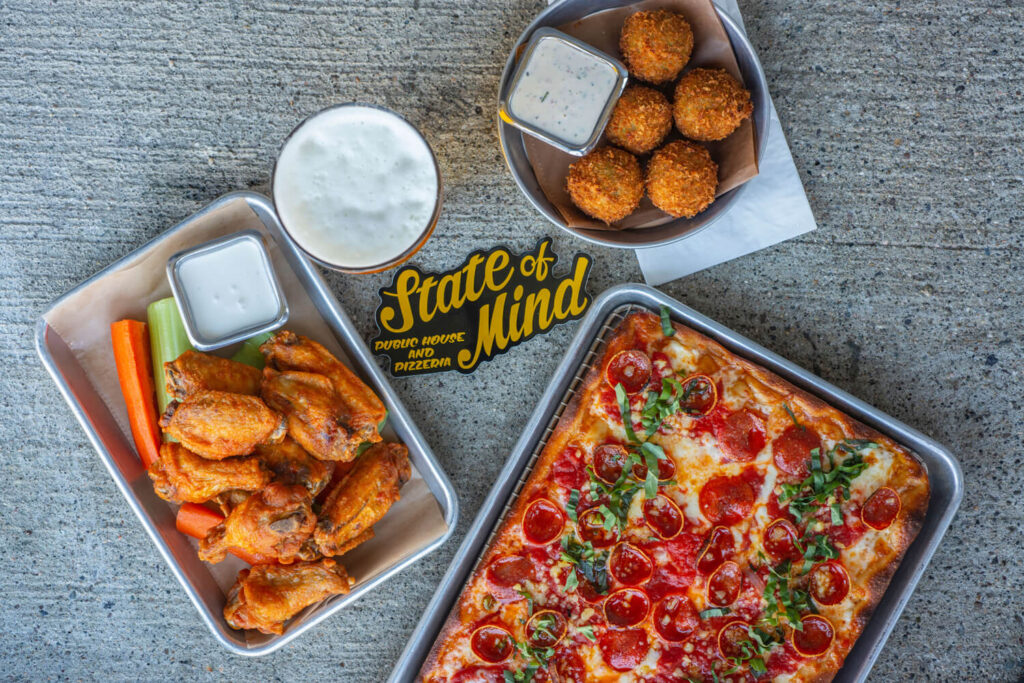 By the time Lars was 18, he was making pies at Pizza My Heart with his friends and dreaming of going to culinary school. After a hiatus from the restaurant and graduating from UC Berkeley in 2008, he called his mentor at Pizza My Heart, Allison Fessenden, for advice. The following day, she called back with a job offer. "That is why I say pizza found me," explains Lars. "Those were two really big moments: just getting that job out of high school because that was where my friends worked, and then Allison calling me back in after college." This time, Lars worked his way up to corporate management.
Lars also continued to cultivate his love of being in the kitchen. Under the guidance of Leah Scurto, now the owner of PizzaLeah in Windsor, California, he started to learn the logistics of operating a restaurant kitchen. As Lars honed his pizza-making skills, he went on to win the 2017 International Pizza Challenge in the Non-Traditional Division in Las Vegas and has been competing ever since.
Although both of his parents were public school teachers, they met working at the now-closed restaurant, The Gatehouse, in Palo Alto. "There was always this romantic idea that was mostly driven by my dad of having a family restaurant someday," says Lars. In 2012, the family started seriously discussing the possibility. Then, out of the blue, Lars' friend and local restaurateur Kasim Syed called, asking Lars and Andrew to help him open The Tap Room in Palo Alto. "He gave us this golden opportunity," says Lars about the valuable learning experience.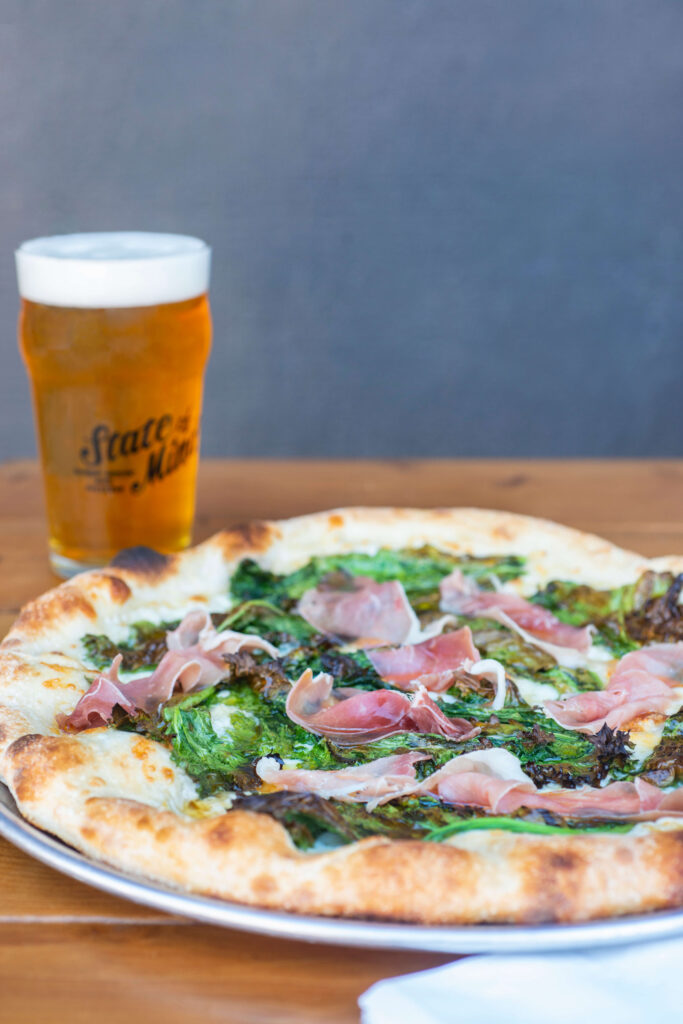 By the start of 2017, Lars and Andrew were ready. They secured the lease for a restaurant site in Los Altos and chose a name inspired by the rich bounty and diversity of the Golden State. As they saw it, "California is much more than a place on a map; it's a State of Mind." Their vision for the restaurant was simple: "We drew inspiration from the places where my dad loved to take us when we were little—the places where we would go after a bike ride or after a kids' baseball game," says Lars. "Because of the direction the Bay Area has gone, many of those places are no longer here, which is a huge bummer for me now that I have kids. So we said, 'Okay, let's build that place again.'"
After a year of remodeling the space, State of Mind Public House and Pizzeria opened with a bang. "I think it was a Tuesday night and we decided, 'Everything's ready, let's just open and see what happens,' and that place was full like an hour and a half later. That is how it has been for the last three years; there has been no downtime," says Lars. "It has been an absolutely incredible ride."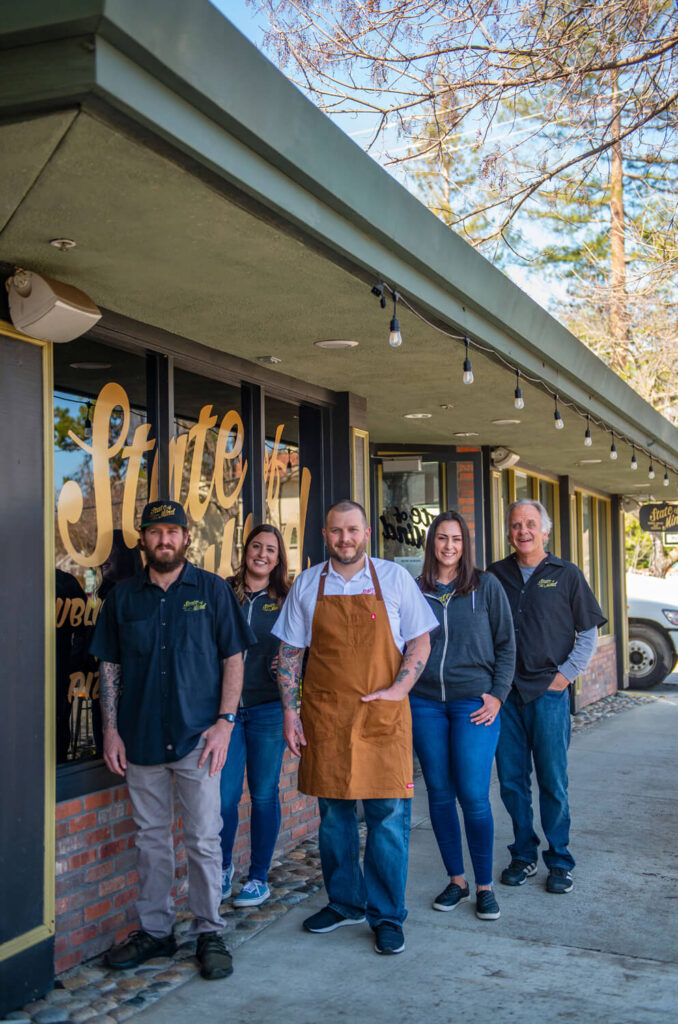 Although State of Mind is currently emphasizing outdoor dining, the usual vibe evokes European beer hall culture. The restaurant's interior features long communal tables built by Lars' father and then five-year-old son. "It seems like in Silicon Valley, there are more reasons than ever to not interact with people," explains Lars. "We wanted to create the one place where you had to interact together if you wanted to sit somewhere." 
In other words, come prepared to make new friends.
While State of Mind might have the ambiance of a time-honored public house, Lars explains that the fare reflects a true California twist. In addition to creative and seasonal pizza selections made with slow-proofed dough, patrons will find "smashed" burgers and plenty of fresh greens, along with craft beers. On the "Bites" side, offerings are tagged with names like 'Almost World Famous' Jalapeño Balls, Chipotle Cola BBQ Wings and Pickled Onion Strings. "People care about where their food comes from," says Lars, "so we wanted to do the things that we care about but within a familiar concept." 
In "usual" times, State of Mind's arcade—with video and pinball action ranging from Mortal Kombat to Teenage Mutant Ninja Turtles—fosters more interaction. And, if you happen to have a rare bobblehead, gift it to State of Mind and you might just get a free beer in return—if they don't already have the same one on display behind the bar.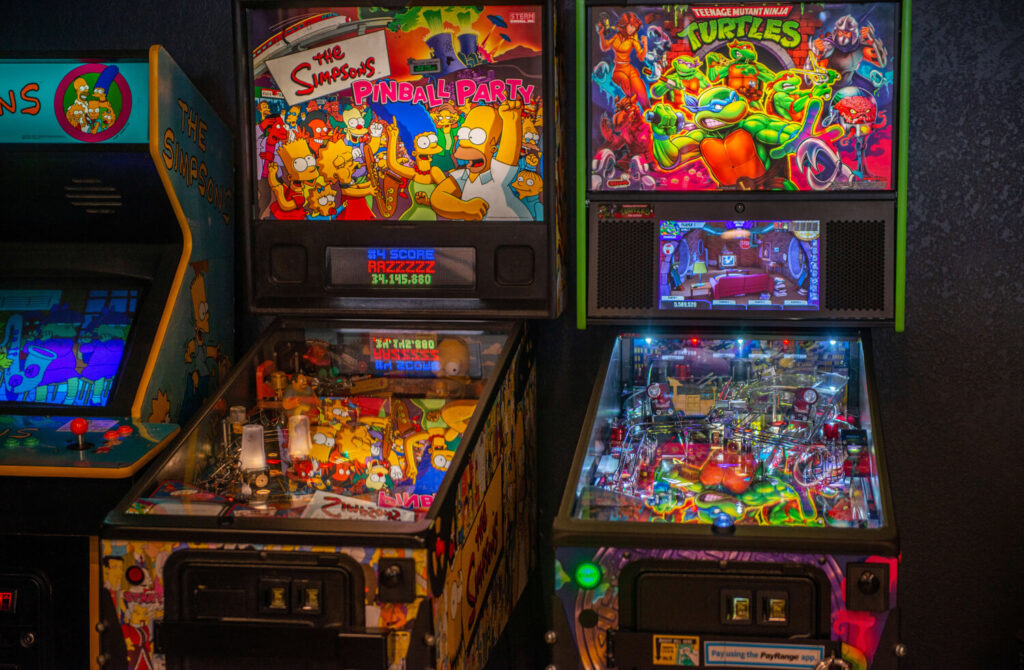 In early 2020, the team signed a lease for their second location, State of Mind Slice House, in Palo Alto. Lars and Andrew were always planning on opening multiple locations, but they weren't sure what a second State of Mind would look like. "We were not interested in building this and picking this up and putting it in 20 other places," says Lars about their Los Altos eatery. So, they waited until inspiration struck. "I went to New York in the fall of 2019," says Lars, "and fell back in love with slice culture." He returned from the trip knowing that the next restaurant would be a slice shop, and they started looking for a location.
When a space opened on El Camino in Palo Alto—the former home of their childhood Taco Bell—the brothers jumped at the opportunity to bring a little taste of New York to their own family's backyard. "There's great pizza here and there are some slice shops here," notes Lars. "But, it's not like New York, even the ones that say that. We're trying to do something a little more representative of that."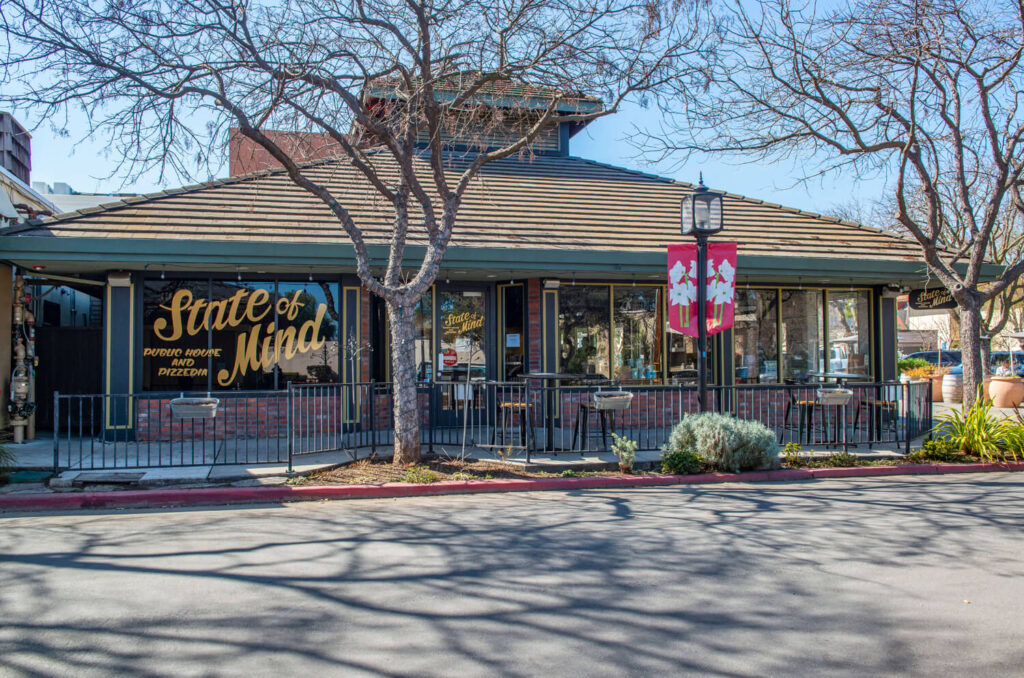 State of Mind Slice House entices with names that might make you chuckle—many inspired by the Grateful Dead, Lars' favorite band. With toppings that rotate with the season, flavors lean heavy on fresh California produce. This spring, look for "The Golden Road," topped with asparagus, pancetta, mozzarella and drizzled with a lemon aioli, and "Don't Let Go," featuring mozzarella and Toma cheese, mustard greens and prosciutto topped with hot honey. "Cuts" (round or square slices) start at $4.25 but the Slice House also bakes up whole pies under the headers Classics and Specials. 
For Lars, everything comes back to family. "Working with family is the best thing in the world," he says. "I don't know anybody who has my back more than my brother or my dad or my wife or as we call Amy, 'our adopted sister.'" Although they each have their respective roles, Lars emphasizes that State of Mind is a collaborative effort, and the new Palo Alto location is a true homecoming for the entire team. 
And it's vital to the State of Mind family that their customers feel at home too. "There's never a wrong time to come here and eat and drink," Lars says. "We really just wanted a place where everybody could come at any time, with whomever they want, dressed however they want, and enjoy a meal."