Words by Eva Barrows
Gold flake sparkles inside an emerald green vein of exposed geode, encrusted in a cracked slab of marble. Contrary to what your eyes might be telling you, this isn't precious rock—it's a cake.
The sculpted geode represents the groom's fascination with the California Academy of Sciences' gems and minerals exhibit. The Chantilly cream infused with Santa Barbara lavender and the layers of Earl Grey tea cake is all bride.
"Each cake is definitely a secret story," says San Mateo's Jamie Li, creative designer and owner of Jamie Cake SF. Through her conversations with clients, Jamie interprets wishes and insights into one-of-a-kind narrative concoctions—cake stories, if you will. These often form around major life events like marriage, baby showers, anniversaries and milestone birthdays.
For the geode cake, Jamie spent days studying rock formations to inform the structure, texture and detailing. Little by little, she added layers of edible paint, glitter, gold flake, rock candy and isomalt (a sugar substitute) crystalized inside a mold—the perfect alchemy of sugar and art to craft a hyperrealistic, shimmering creation. "This whole cake thing has become a crazy obsession," admits Jamie. "I'm thinking cake 24/7."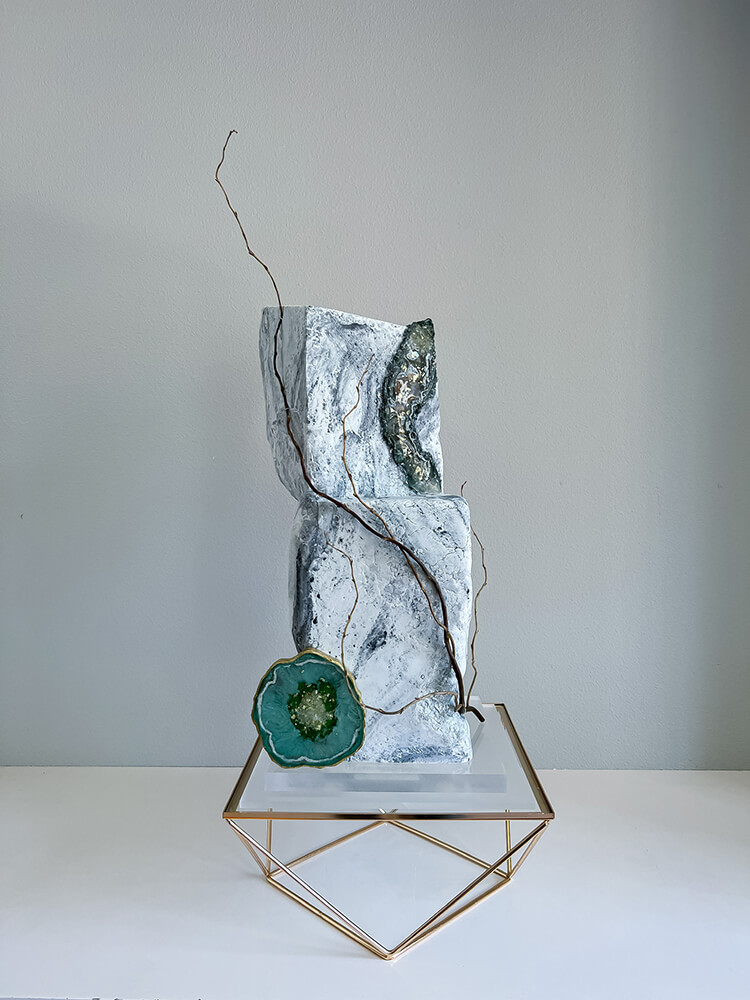 Jamie refers to what she does as "caking." Her work with cakes is part baking, combined with skills like art, design and engineering. Twenty-plus years as a makeup artist and work in corporate cosmetics forged her foundation and path to cake design. "When I was younger, I wanted to explore hair, makeup, fashion and clothing design, but there was always something anchoring me to business and marketing," Jamie recalls. "Starting my own cake company is a marriage of all those things and experiences into one." But cake wasn't on her mind until she was inspired to recreate a guava cake she enjoyed while growing up in Hawaii.
With a little encouragement from friends, Jamie overcame her initial hesitancy and posted photos of her baked works of art on Instagram in 2019, unofficially launching her cake business. While pregnant with her first child, Jamie received her first paid cake order while she was also going through chemotherapy for stage 2 breast cancer. "During that entire time, I was still making cake," she shares. "I think that's one of the things that kept me going."
As she recovered from cancer therapy, Jamie trained at the San Francisco Baking Institute in cakes and compositions. In 2020, she made a full-time commitment, but quickly had to do the pandemic pivot, going from large-scale events and wedding cakes to celebration cakes for individual families. Designing on a smaller scale, she experimented with different techniques—leading to timely and topical creations like an Easter bunny in the shape of a roll of paper towels and an edible container of Lysol wipes.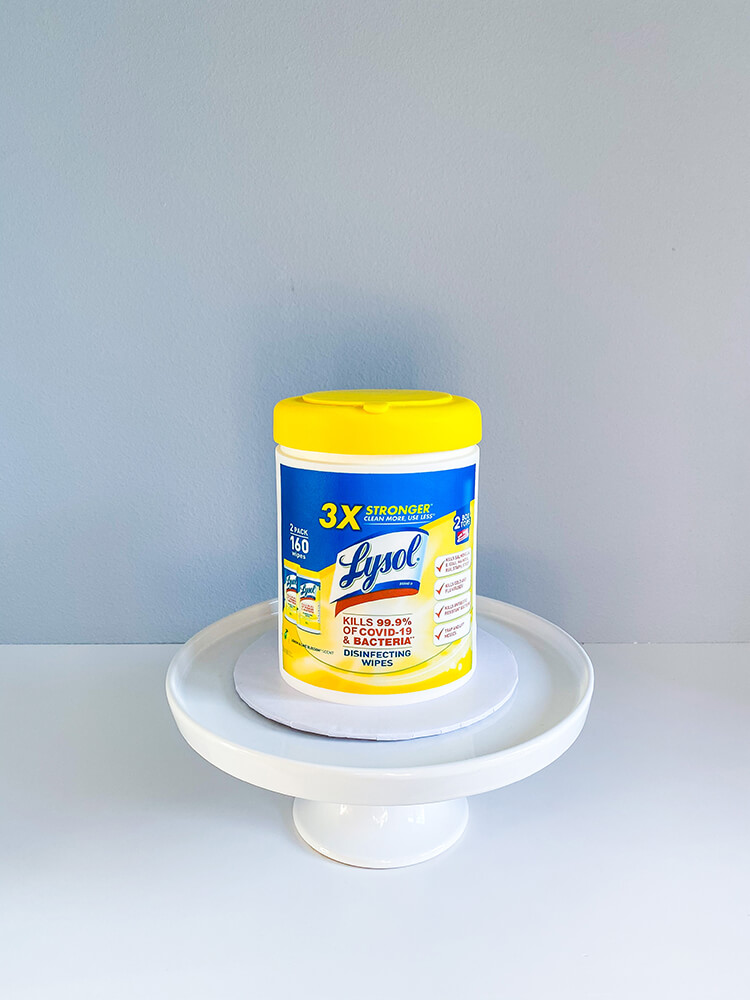 Jamie's Instagram-famous cakes caught the attention of HBO Max, and she was selected to compete on the streaming show, Baketopia, which aired in 2021. Since doing the show, Jamie has been sought after to do cake styling and food styling for commercials and photo shoots. Recently, she styled various whimsical cakes for a YouTube commercial aimed at content creators. "Being on the TV show definitely helped my process at home," Jamie adds. "I've incorporated that type of structure, planning out what my process will be and how I will bake everything out."
In 2018, Jamie created a dedicated caking studio with equipment and ingredient storage space in her San Mateo home in Bay Meadows, where she lives with her husband and their three youngsters. Jamie's lucky neighbors get to be taste-testers because, ironically, Jamie's husband is averse to sweets and can't help with flavor suggestions.
When it came to developing her lineup of cake flavors, landing on a vanilla sweet spot was surprisingly the most challenging. Eventually, a moist vanilla cake with the perfect texture and taste emerged. On the other hand, Jamie says, her chocolate recipe came easily. Ideas for different filling flavors spring out of client requests—like white chocolate coconut-covered cookie crunch and Bailey's Irish cream. It took six iterations to get the Bailey's flavor right. "I was drinking at 9AM and then had to taste throughout the day. I was just slightly buzzed all day," Jamie chuckles.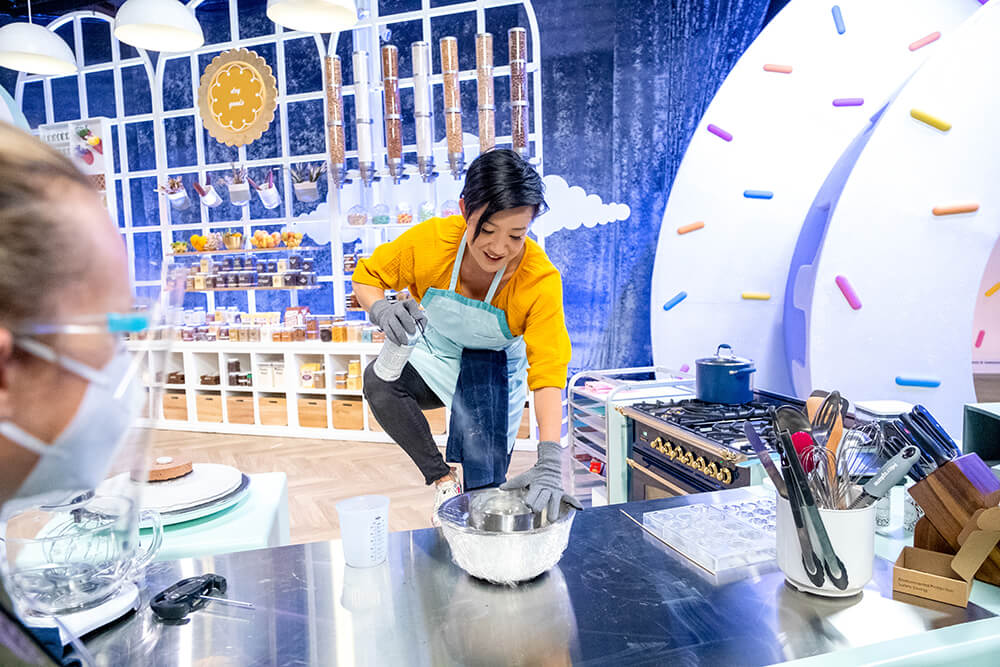 Photo: Courtesy of HBO Max & Baketopia
Such ambitious cake creations require Jamie to problem solve as an architect of sorts, ensuring the structural integrity of her sugar-y sculptures. To keep a magnificently-crafted dragon cake from losing its head, she improvised an internal armature to support the weight of the beast.
Cake tasting is a special moment for Jamie's clients, especially for weddings. Couples are presented with perfectly straight, lined-up, evenly-sliced cake pieces. She wants them to get the perfect bite of cake on a fork, with the layers working as one. She likens herself to a personal shopper presenting all the possibilities. By giving clients choices from tiny details (like floral toppings made from wafer paper, sugar paste or genuine blossoms) to big ones like cake platform style, she creates a bespoke experience.
"It's really cool to be able to get a look into the window of why a client wants a certain cake," Jamie notes. "They let me design it, which is amazing."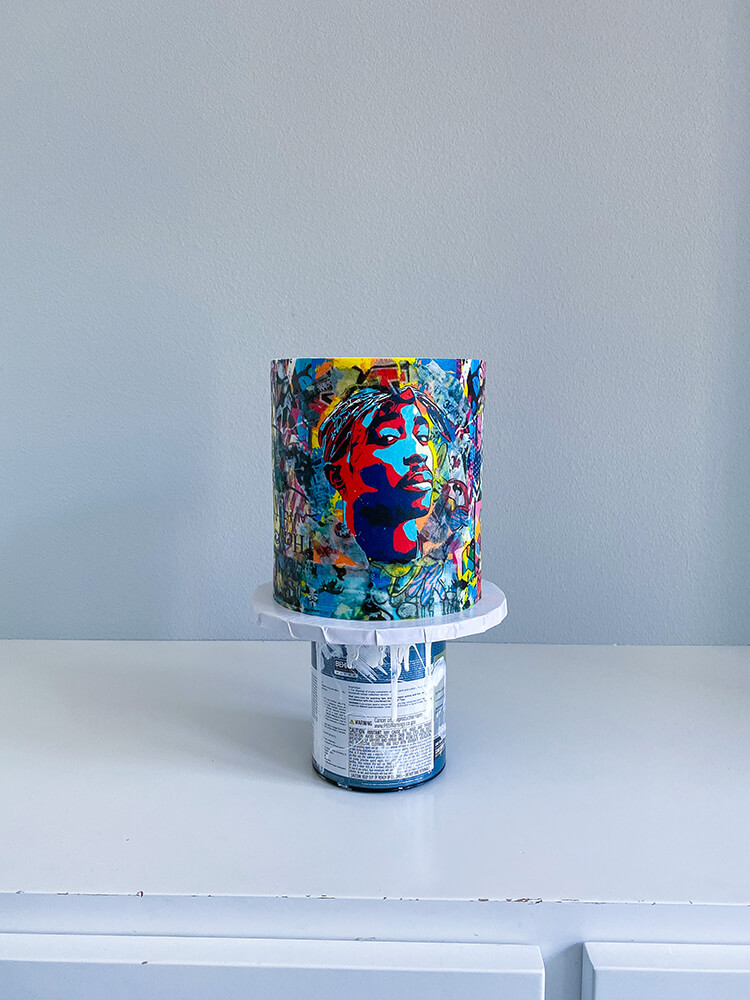 Once an order is placed, Jamie becomes consumed with designing the cake all the way to first bite. In a state of "cake brain," Jamie mulls over how the cake flavor and presentation can combine to tell a meaningful personal story about her clients. "I will literally zone out or constantly be thinking about the cake design all the time," she explains. "I cannot shut it off until I have an 'aha' moment, when I realize, 'That's it!'"
Each cake Jamie makes is unique, and she's always learning new techniques and tools to up her game. Armed with basic caking skills like blending or working with fondant, Jamie looks for creative ways to incorporate them with modeling chocolate and other edible features. She'll also incorporate art methods not usually associated with the culinary scene, like water coloring on fondant. Jamie's process of organized chaos guides her from initial sketch to the final icing details right before delivery. "When everything comes together is when I get really happy," she reflects with a smile.
Custom Creations