Words by Kate Daly
As a young girl, Katie Anderson remembers eyeing an aquarium in a pet store and being way more interested in the bejeweled treasure chest resting in the gravel than the colorful fish. Decades later, her own family has three dogs, some chickens, turtles and a guinea pig running around in Atherton, the same town where she grew up, but she is still drawn to jewels, as the name of her business confirms: Katie Anderson Diamonds.
"I have always loved jewelry, the design element, the sparkle element," she says. "I come from a family of entrepreneurs and venture capitalists, so I wanted to create something of value."
Katie chose diamonds, thinking they would appreciate and people would appreciate them. After selling about 10,000 pieces to date, she figures she has brought a lot of sparkle into people's lives.
"I want to be your village jeweler," she explains, and yet the texting that takes place during her design process enables her to have clients all over the world. Some customers even buy for the year: Valentine's Day, Mother's Day, birthday, anniversary and holiday gifts.
Katie started taking orders for Valentine's Day back in November. The most popular requests were tennis bracelets, tennis necklaces, earrings and monograms in a style she describes as "timeless, clean, traditional and elegant." A recent inquiry led to the unique ring she fashioned around a black opal she sourced in Australia.
Katie smiles when she recalls creating her very first piece: a simple diamond pendant that inspired friends and family in the community to place orders with an 18-year-old.
At the time, she was a senior at Menlo School and headed to Stanford when she won a $10,000 award from a national dyslexia association. Using the check as seed money, she walked into the jewelry mart in San Francisco and found "a wonderful man who must have been bored," because he spent a lot of time sharing his knowledge. Today, almost 20 years later, she says, "He's one of my buyers; we buy directly from families who have been in the diamond business for hundreds of years."
For her metals, Katie buys directly from her "magical team of manufacturers in LA," and only sells stones certified by the Gemological Institute of America, which numbers gems and tracks chains of custody. She sells all organic diamonds, nothing grown in a laboratory. Katie also doesn't see the necessity of paying the high prices that flawless D diamonds command when those rated E, F and G provide "enough quality" for rings, and H diamonds with some inclusions or characteristics can work well for earrings.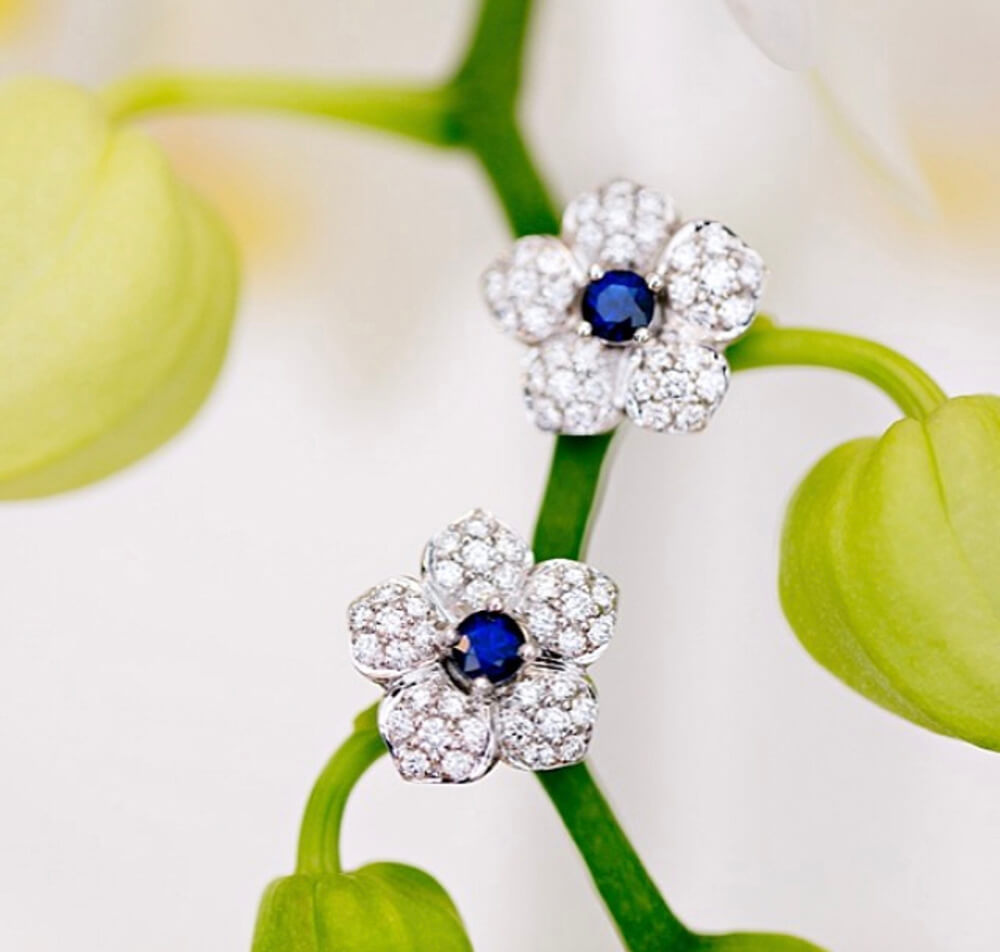 Buying direct allows Katie to offer a unique business model—selling pieces at cost. "There's no middle man," she shares. "I don't take an income and make no profit. We pay for labor and materials and then taxes. Everything is made in California."
A few years ago, Katie started her Brilliant Heroes program after a retired Navy Seal asked her to design a $500 engagement ring. Having family members of her own in the Navy, she was moved to offer him more than a band with a small stone. "We're going to get you two carats, and I'm going to cover this," she told him. "It's the least I can do to thank you for your service."
That decision led to a system whereby clients who can pay a suggested 10% more than cost end up donating it to help fund the 10% discount she gives to service members, first responders, nurses and teachers.
Since Katie doesn't advertise, most clients find her via word-of-mouth and contact her through her website, katieandersondiamonds.com. It serves as a lookbook, not a shopping site. She keeps little inventory on hand and might create a limited edition of 10 pieces; otherwise, she designs on demand.
For an engagement ring, for example, Katie will ask her client about diamond shape, cut and color preferences, metal choices, ring size, timeline and budget. She probes to find out how involved the bride wants to be. "Young people need to remember a proposal is about a marriage and not the ring," she underscores.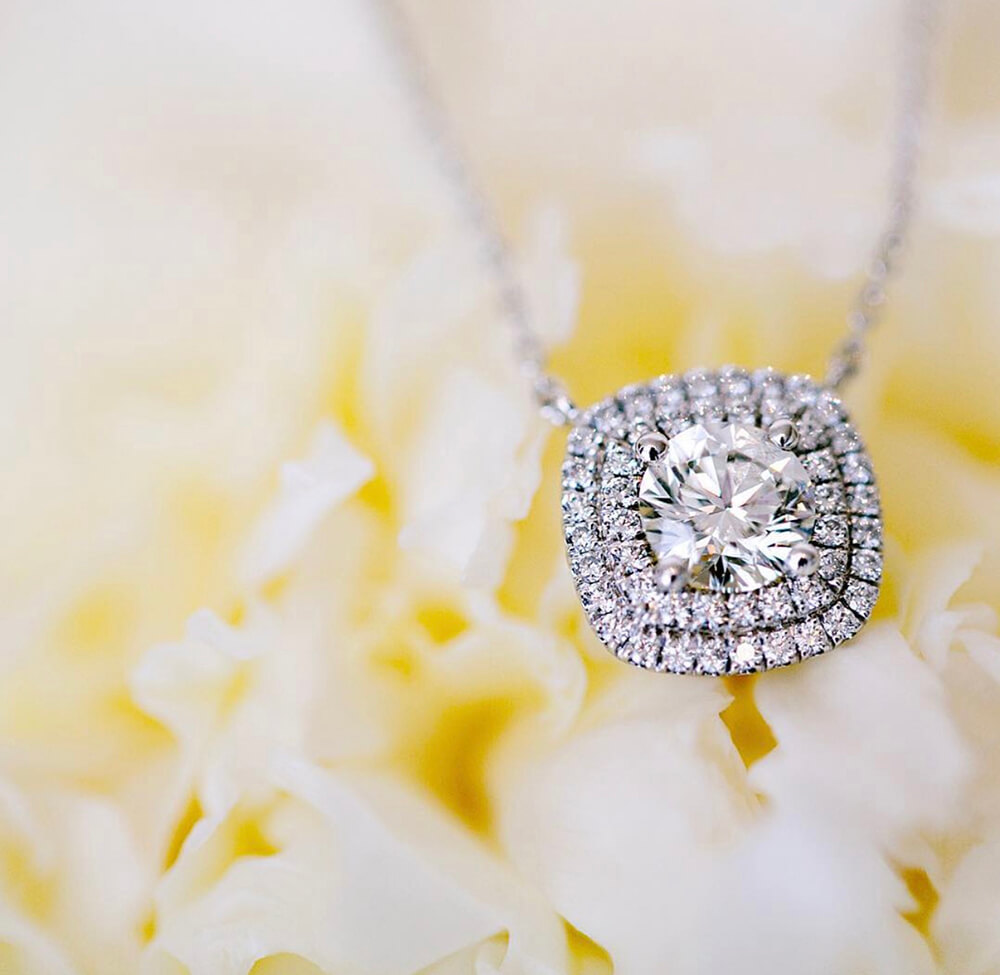 The design process begins with exchanging sketches, photos and CAD (computer-aided design) drawings back and forth. The next step could be using a 3-D printer to make a mockup in wax so the bride can try on the piece to see how it looks, fits and feels. Katie takes pride in designs that "use as little metal as possible to make the stones sparkle."
She views diamonds as dazzling gems that can be worn every day. Her own diamond wedding band features one pink, one yellow and one blue diamond to honor her three young children. She currently has no engagement ring, she admits, because she keeps upgrading and selling it.
Meanwhile, Katie has started a new venture on the side. When things quieted down in 2020 and she found herself at home in June with her venture capitalist husband and kids, the little ones asked for a bedtime story about Christmas. Katie turned it into the recently published children's book, Holly Holiday and the Christmas Forest. And she has another one, Happy Birthday Holly Holiday, coming out this spring. Spoiler alert: it's not about the diamond tiara Katie once designed for a 16-year-old's birthday. That's a whole other story.