"Who doesn't love going into other people's houses?" is how Hillsborough-based designer Colleen Dowd Saglimbeni captures the appeal of SolMateo's Signature Kitchen Tour. "Especially in your own neighborhood!" she adds, to further punctuate the point.
SolMateo's self-guided tour is renowned for showcasing inspiring design talent and stunning homes in Hillsborough, San Mateo Park and Burlingame. Before Colleen began contributing as a designer, she always enjoyed attending the annual fundraiser as a guest.
"You get a group of friends together—some people will even get a limo—and then it's just very social," she recounts. "You run into people you know as you're walking through beautifully decorated homes. Each home has a unique vendor, maybe it's a local coffee bistro or cheesecake purveyor. It's just a really fun event for an important cause."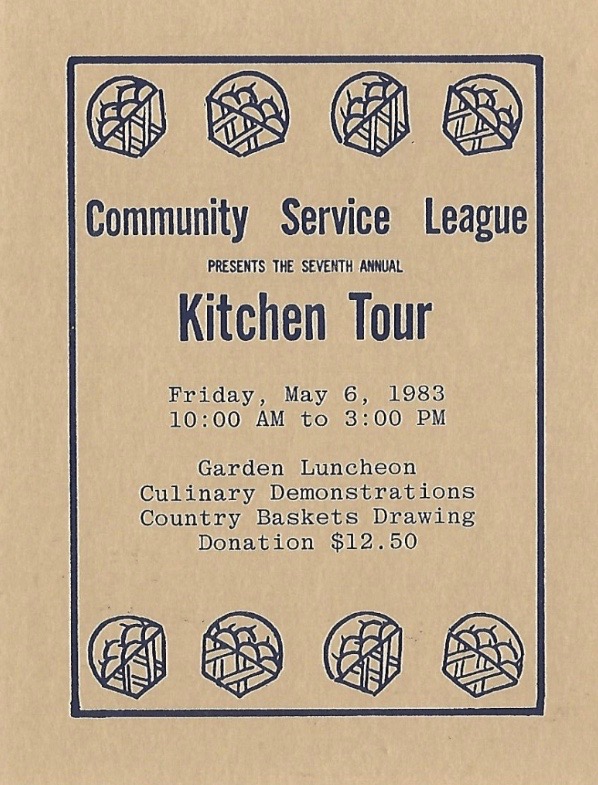 That cause is mental health. SolMateo traces its origins to the Belles of Mental Health, which was founded in 1976 as an auxiliary of the Mental Health Association. Its mission, supporting those in our community who face the challenges of living with mental illness and thoughts of suicide, carried through as the organization evolved into the Community Service League and then, in 2018, into Sol of San Mateo County (SolMateo). With the tagline "Shining Light on Mental Health," SolMateo raises awareness and funds for two local mental health-focused organizations: StarVista and the Mental Health Association of San Mateo County (MHA).
Dating back to 1976, the Signature Kitchen Tour plays a vital role in that effort. As the largest private funder, SolMateo donates 100% of the proceeds from its annual kitchen tour and holiday auction fundraising events to StarVista's Crisis Intervention & Suicide Prevention Center and MHA's mental illness and housing assistance programs. Accumulatively, that's $2.4 million since its inception—$183,000 in just 2019—helping to sustain and enhance mental health programs. Timed to coincide with Mental Health Awareness Month in May, SolMateo's 40th tour was scheduled for May 15. As designers planned out finishing touches, volunteers were preparing for as many as 1,000 guests to take part in this popular community fundraiser.
However, due to the COVID-19 outbreak, as with so many other Peninsula spring events, the 40th Signature Kitchen Tour is now officially postponed. And, the new date, May 14, 2021, feels like a distant and daunting stretch of time. "MHA and StarVista rely on our funding and the need to support mental health is more critical than ever," says SolMateo's co-president Sara Furrer. "Social distancing and isolation have a profound effect on people who are already struggling with depression, anxiety and other mental illnesses."
MHA's community involvement dates back over 60 years. Originally created as a volunteer organization providing services to children, MHA increased in scale and scope over the years, supporting quality of life, restoring dignity and developing affordable housing for those affected by mental illness. StarVista traces its San Mateo County roots back to 1966, initially offering services under the name of "Peninsula Suicide Prevention, Inc." In the last 50+ years, that small agency expanded its range of services, adopting the name StarVista in 2011. The non-profit now serves more than 41,000 individuals and families each year through counseling, crisis prevention, youth housing and outreach programs.
SolMateo is a 100% volunteer organization and is always looking for new members. "It's such a meaningful way to give back to the community," remarks Colleen, who in recent years transitioned from Signature Kitchen Tour guest to a featured designer. As the founder of CDS Interiors, drawing from over 25 years of design experience, Colleen especially enjoys "decking out the home"—making each space shine with artwork, flowers and accessories. "Over the last couple of years, Kern's Jewelers in Burlingame loaned me Hermès dinnerware and Baccarat crystal, so I was able to create a beautiful tablescape with all these magnificent pieces. I set one table like it was a party with over-the-top flowers, champagne and beautiful china; I even had a birthday cake made and each place setting had a Tiffany box."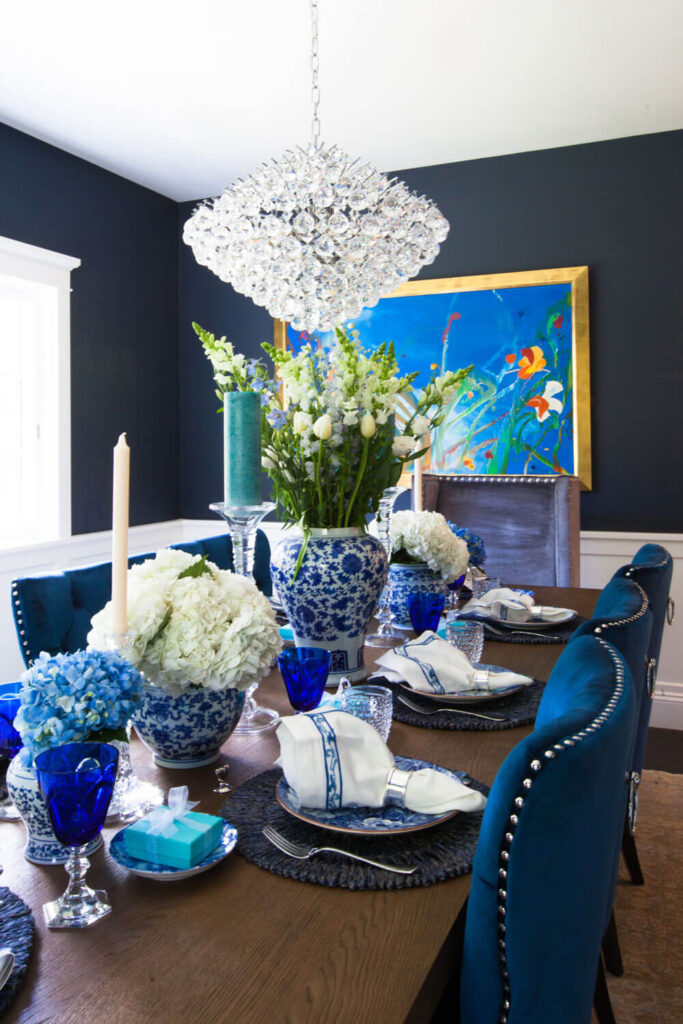 For the 40th Signature Kitchen Tour, Colleen was set to showcase a Hillsborough home, a CDS Interiors full re-construction project: "It's so wonderful to be a part of such a big transformation. I was able to be a true visionary, taking the house from the late 1980s to 2020." While guests will have to wait a year to tour the stunning collection (all five homes committed to the new date), it seems particularly fitting that Colleen's recent project directly maps to that 40-year time span.
"The kitchen used to be all about functionality—that's why it was in that U-shape. Everyone had the peninsula versus an island. It was where you did your cooking and then you served it in other places," she notes. "Now the kitchen is central to the home—it has become the heart of the home."
Colleen soaked up fresh insights at the 2020 Kitchen & Bath Industry Show (KBIS) in Las Vegas this past January. From smart ranges (preheat using your phone) to hydroponic refrigerators (think indoor gardening appliance), she took note of the latest innovations and advances. "That's what I love about design—it's always changing; there's always something new," she says. In tribute to what should have been the Signature Kitchen Tour's 40th year, Colleen collaborated with PUNCH to capture some of the major trends of the past four decades—along with a preview of what's ahead.
At the same time, SolMateo's co-president emphasizes how important it is to continue supporting local organizations—and community members—who need our help. "We are encouraging donations to help maintain critical mental health services in our county," Sara says. "We are proud to be able to bring people together to help these underfunded services when they are needed most."
Show Your Support
solmateo.org