In uncertain times, it's easy to wonder if genuine respite can really be found. What would it take to escape the present?
Perhaps, we thought, a visit to the past.
My husband and I set the parameters: An easy, pleasant drive. Places we'd feel secure. Smaller—rather than bigger—but plenty of room for discovery. We selected two family-run historic inns as idyllic home bases and set out on a three-day road trip to Lake County and Calistoga.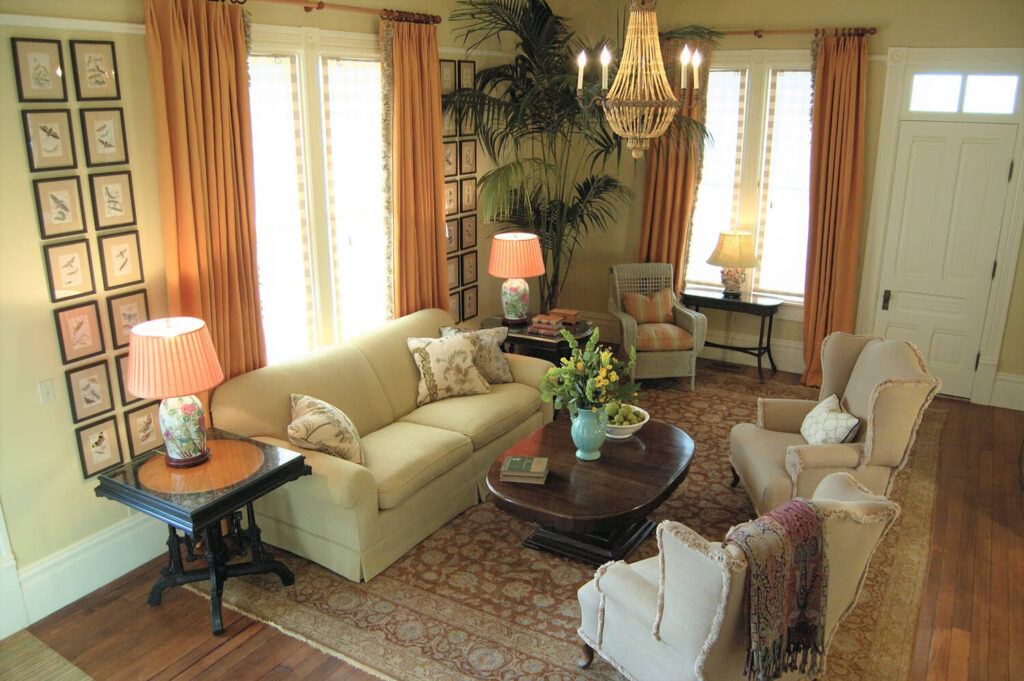 Undiscovered Lake County
Before this adventure, I could vaguely pinpoint Lake County on a map, mostly thanks to neighboring (and much more familiar) counties like Napa, Sonoma and Mendocino. Enticed by the novelty of an unfamiliar destination approximately three hours from the Peninsula, we hop on 101 North with a planned mid-route lunch stop at Campo Fina in picturesque Healdsburg.
Just beyond Ukiah, we veer off 101 to connect with Highway 20 East. With scenic waterscapes coming into view, the "Welcome to Lake County" sign doesn't surprise us. Renowned for its many lakes, this rural wonderland offers another hint that we've arrived: Lake County's Quilt Trail. "There's one!" I say, spotting a hand-painted plywood quilt block on a weathered barn. Mounted on a mix of buildings and businesses around the county—over 100 in all—the blocks replicate traditional quilting patterns, with themes ranging from grapevines to sunflowers.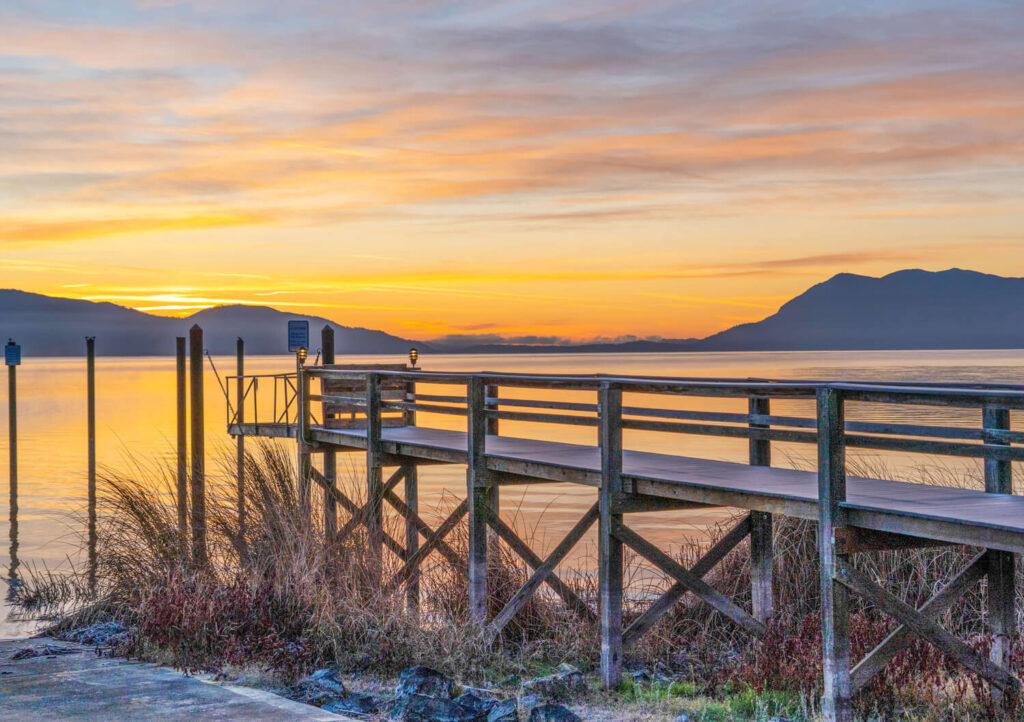 Pulling up at Tallman Hotel
Our first destination, the historic Tallman Hotel, is located in the small community of Upper Lake. Founded in 1854, with a population just a nudge above 1,000, the phrase "one horse town" pops into mind—and we sigh contentedly at the bucolic setting.
Originally built in the 1870s by Rufus and Mary Tallman, the hotel, along with a saloon and livery stable, served stagecoach travelers and visitors "taking in the waters" of Lake County's hot springs. The current owners, Bernie and Lynne Butcher, discovered Lake County in the 1980s as a weekend escape from San Francisco. While searching for a development project in 2003, they came across the abandoned hotel. "The 'For Sale' sign had been there for 40 years," Bernie remarks, as he pages through a photo album documenting the Tallman's journey back to period perfection.
After lovingly restoring, upgrading and expanding the property, the Butchers reopened the 17-room hotel in 2006—and found themselves becoming innkeepers as well. "We wanted to create a quality destination," notes Lynne. "You get a genuine rural experience."
We settle into our garden view room, and the sound of live music soon draws us out to the property's tree-shaded courtyard—the outdoor dining area of the Tallman's Blue Wing Saloon. Sipping glasses of Lake County wine and tucking into our blackened salmon entrees, we soak up the restful, yesteryear atmosphere. Our room's private back patio beckons, offering a different kind of soak: a Japanese Ofuro wooden tub, designed for deep relaxation. Not surprisingly, we sleep well.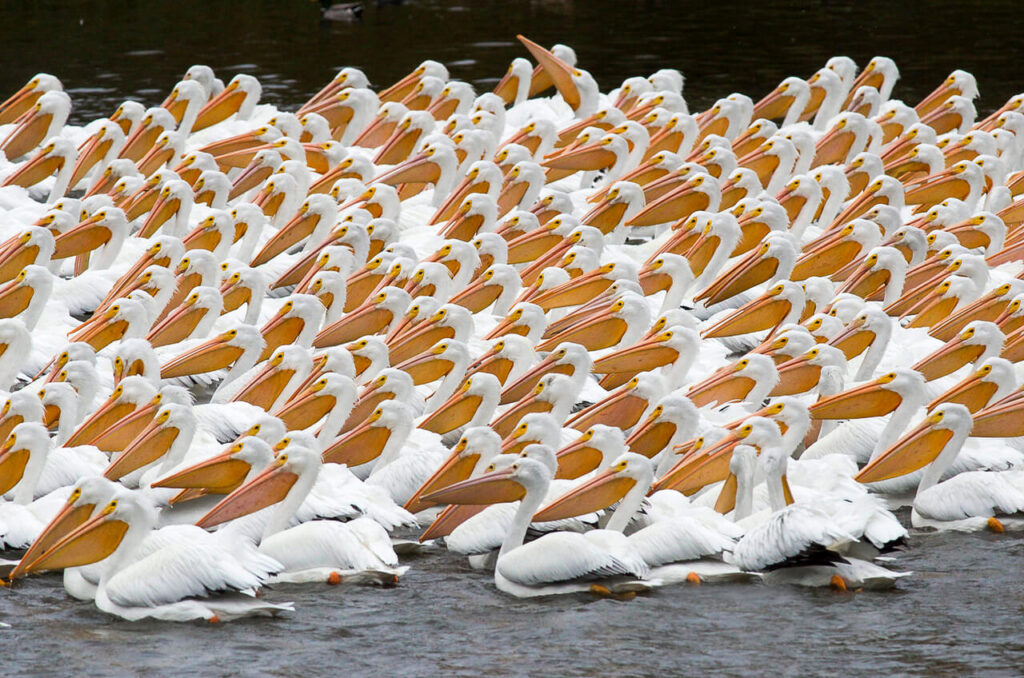 Exploring Clear Lake
Following a continental breakfast served to our front patio table, we head for Lake County's most famous body of water—Clear Lake. Thought to be the oldest lake in North America, Clear Lake is the largest natural freshwater lake in California, with more than 100 miles of shoreline.
Bass fishing. Swimming. Kayaking. Water skiing. That all happens on Clear Lake. But one of the biggest draws is the lake's 300 species of birds. Through her Eyes of the Wild tours, Faith Rigolosi (backed by Jim Shipley) offers guided excursions. "This is the largest breeding area for my favorite grebes that have different ways of courting," Faith tells us, as she backs the pontoon boat away from the dock. "And we also have herons, pelicans, cormorants, egrets and bald eagles, just to name a few."
After motoring for a bit, Faith slows down the boat. "Look!" she calls out, pointing to a pair of western grebes sinking low in the water. Suddenly, the grebes lift up in unison and appear to magically float across the surface together. "That's the rushing ceremony!" Faith says excitedly, before gesturing to another pair nibbling on a shared piece of greenery. "That's the weed ceremony, but I call it the moss dance," she relays, before making a prediction: "We're going to have lots of nests, lots of babies."
While Faith takes out bird photographers from New York, Florida and even Japan, she hosts the casual tourists as well: "People will say they just want to get out on the lake, but when they see the birds out here, they fall in love. They always say, 'Wow! That was amazing!'"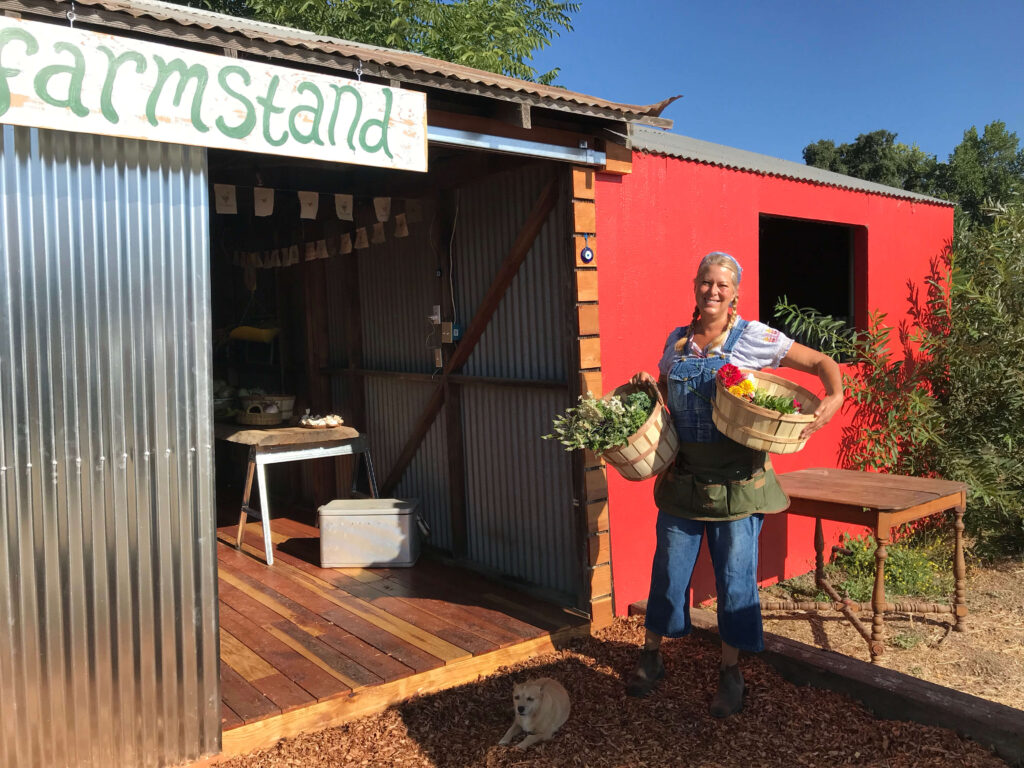 The Way Napa Used To Be
Anticipating a full afternoon of wine tasting appointments, we refuel (in the form of wild mushroom tacos) at Lakeport's Lampson Field airport, home to Red's at the Skyroom. Lake County's vineyards date back to the 1850s but Prohibition dealt a near-lethal blow to the county's reputable wine industry. In the 1960s, local farmers began planting wine grapes again, and today, Lake County touts itself as "The Undiscovered Wine Country," with over 30 wineries and 9,000+ acres of vineyards.
"This is the way Napa used to be," Bernie had told us back at the Tallman, when asked to describe Lake County's burgeoning wine industry. "At least half the time you'll meet either the owner or the winemaker." That's certainly the case at our first stop: Gregory Graham Winery in Lower Lake. The former award-winning winemaker at Napa Valley's Rombauer Vineyard, Gregory, with his wife Marianne, purchased a Lake County vineyard in 2000 so he could begin producing world-class wines under his own label.
Sitting on an outdoor tasting patio surrounded by vineyards, we begin with a flavorful 2017 Sauvignon Blanc. "This is my afternoon aperitif," Greg tells us, as he talks about Lake County's personalized wine country experience. "People can see it, taste it and touch it here," he says, before pouring a 2015 Lake County Chardonnay, the second of five wines we're sampling today from a selection of eleven. "If I was a smart person, I'd be making three to four wines," Greg acknowledges, "but I'm a winemaker. I love the craft."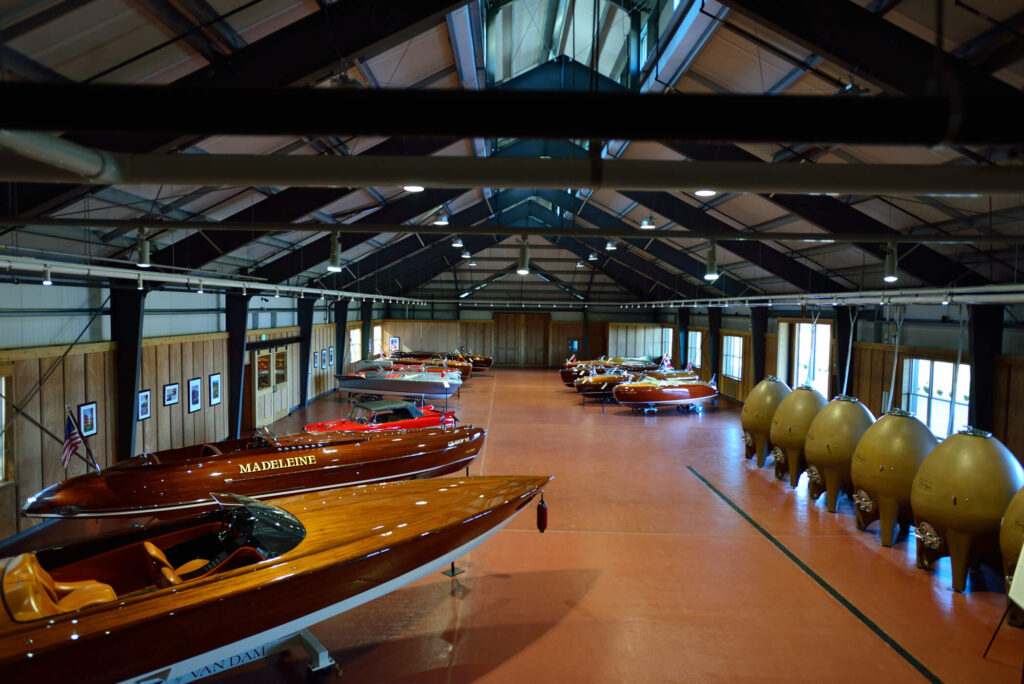 Our next stop is Boatique, a destination winery in Kelseyville with expansive views and the opportunity to tour an antique wooden boat collection. Passing stunning lake vistas and terraced hillsides, we arrive at Chacewater Winery & Olive Mill, where we meet Emilio De La Cruz, Chacewater's mill master, who gives us a personal tour of the olive tree orchards, followed by both wine and olive oil tastings. "Olive oil is exactly like wine," Emilio explains, as we sample Sevillano and Manzanillo blends. "It has different varietals and characteristics."
After catching a bite with the locals at the Saw Shop Public House in the slightly-bigger small town of Kelseyville, we bask in the glow of a beautiful sunset driving the 20-minute stretch back to Upper Lake.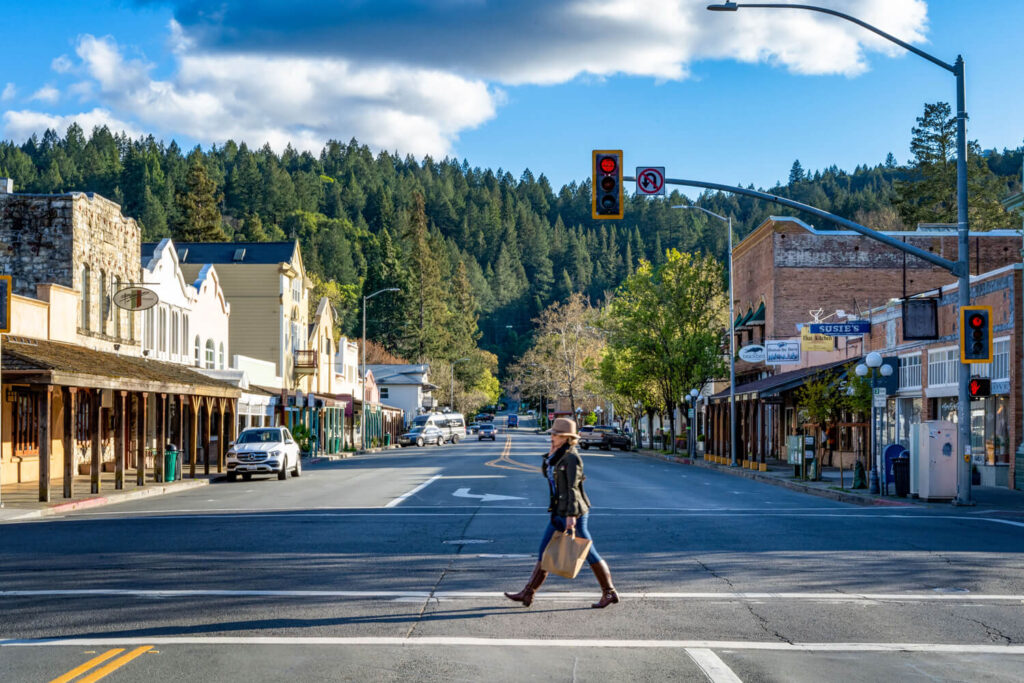 Lake County's Saffron Farm
We start our day with a hike along a levee bordered by pear orchards and then make one final Lake County stop: Peace & Plenty Farm. Desiring a farmer's life, Melinda Price and Simon Avery moved from San Francisco to Kelseyville in 2017. They sell organic seasonal produce at the Peace & Plenty Farm Stand, but they're staking their future on one high-value crop: saffron.
"People see saffron as an exotic, special occasion spice, but it's one of the highest antioxidant foods," Melinda tells us, before describing the labor-intensive process of hand-picking flowers, separating the stigmas and drying them. Possibly the largest saffron growers in the U.S. now, Melinda and Simon are fully embracing Lake County's rural pace. "I wouldn't go back to my corporate city life for all the money in the world," Melinda reflects.
For visitors seeking a similar escape, Peace & Plenty also books farm stays in a vintage Airstream or studio cottage. Accommodations can be found amidst the vineyards too, including offerings at Gregory Graham Winery and Boatique.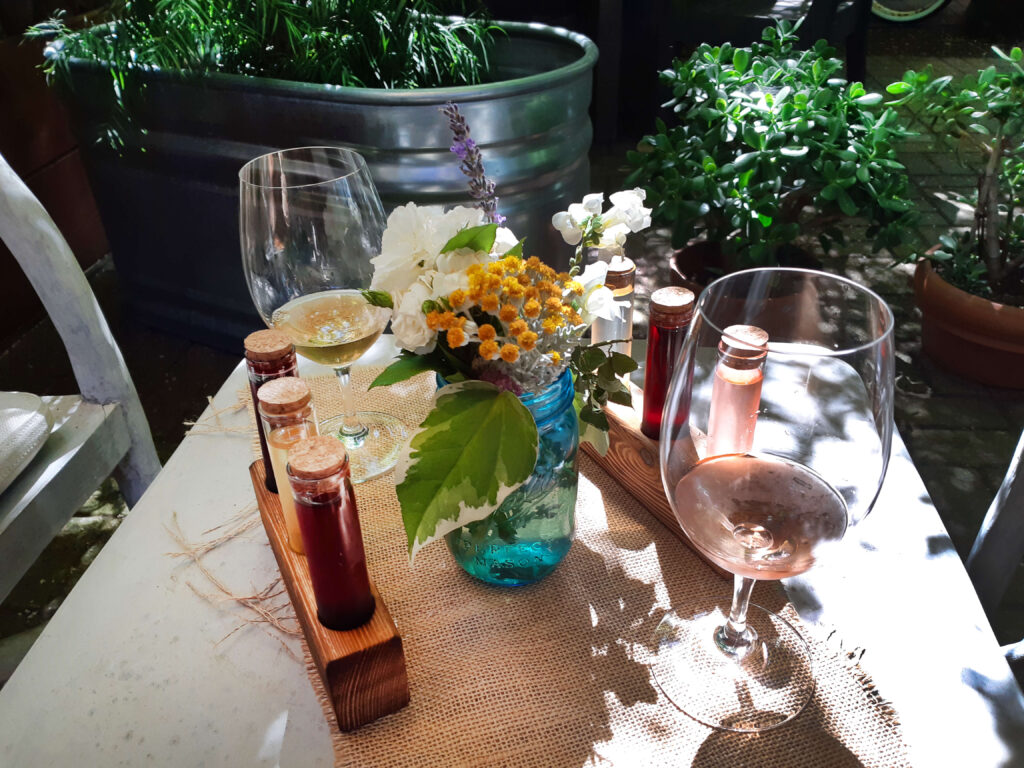 Art Deco Aesthetic in Calistoga
From Kelseyville, it's a curvy one-hour drive down CA-29 S to Calistoga, where the Mount View Hotel & Spa welcomes us to the Art Deco era. Built in 1919, the landmark Mission Revival-style property offers 33 individually-designed rooms. Michael Woods originally purchased the building as a real estate investment but bought out his partners in 2009. With his wife, Stephanie, he turned the Mount View into a family-run hotel. "It was the best thing I ever did," Michael says, crediting his wife with the hotel's memorable decor. "You feel like you step back to a simpler time," Michael says. "We give our guests the art of relaxation."
After gobbling up turkey & brie sandwiches at Calistoga Inn Restaurant & Brewery, we meander along Lincoln Avenue, still vibrant with outdoor dining, tasting rooms, art galleries and shopping. (Calistoga's famed spas and mud baths close in line with COVID-19 restrictions.) Just off Lincoln, a few steps down Highway 128, we arrive at historic LOLA House, where owner and winemaker Seth Cripe escorts us to a charming garden patio. Seth founded LOLA Wines in 2008 with the goal of making handcrafted top-quality wines at affordable price points. "It's a passion for me," he tells us, as he pours LOLA's 2014 Dry Riesling. "We work with nature every step of the way."
Calistoga bestows more timeless memories—from hiking up a stretch of the Oat Hill Mine Trail, an old stagecoach route with breathtaking views of the valley, to relaxing in a cabana by Mount View's lovely pool. To mark our final evening, we dine al fresco (again with live music!) at Veraison, a wine country bistro. From Calistoga, we know it's an easy two-hour drive back to the Peninsula—back to the present. Enjoying our continental breakfast by the pool the next morning, we settle back in our lounge chairs, happy to linger just a little bit longer in the past.