Words by Dylan Lanier
Ever wonder why Stanford University is also called "The Farm"? A vital clue can be found in the rare remaining relic known as the Stanford Red Barn. Among his many holdings, Leland Stanford bought Mayfield Grange, a 650-acre farm located along San Francisquito Creek, in 1876. Over the next 10 years, Stanford expanded the property by over 7,000 acres. On this sprawling estate stood the Palo Alto Stock Farm, which once boasted 150 workers and 600 horses. Built between 1878 and 1880, the Red Barn served as the training stable for the farm, where Stanford bred and raised horses. It was here that Eadweard Muybridge famously compiled the first-ever stop-motion film of a horse circling a track to prove whether or not it had all four hooves aloft while running.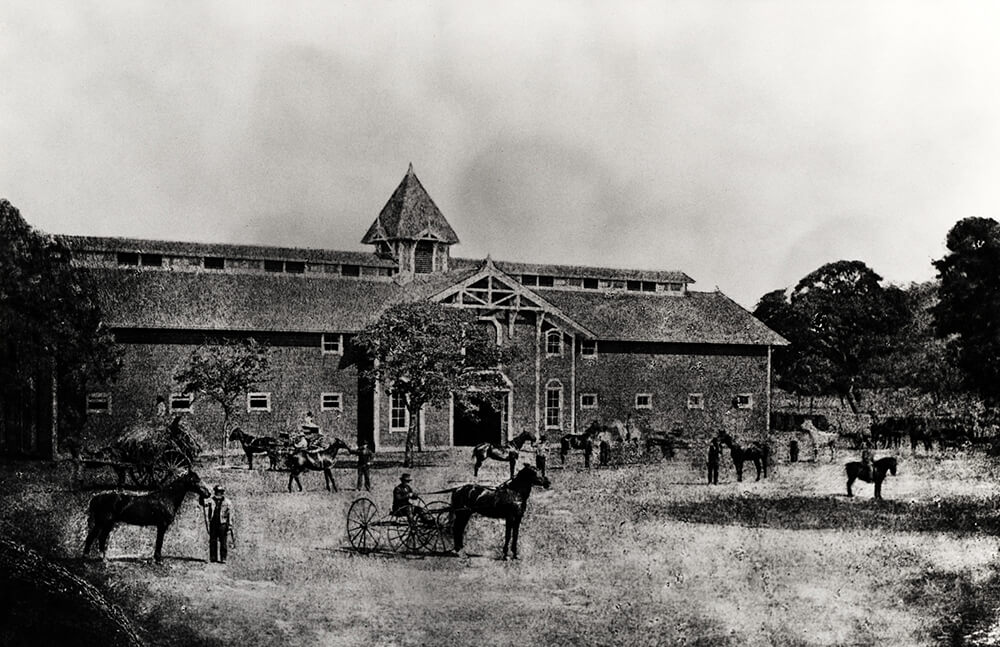 Following Leland Stanford Junior's death in 1884, the Stanford family entrusted portions of land, including the Stock Farm, to the trustees to found Stanford University. The farm eventually closed in 1903, and only two original buildings remain today. The Red Barn was reopened by Stanford President Donald Tressider in 1946, and the University ceded daily operations to the Equestrian Associates between 1984 and 2004. After a John Arrillaga family-funded renovation in 2005, which included expansion and modernization of the riding arenas, Stanford resumed direct management. The Red Barn now hosts the Stanford Red Barn Equestrian Center, the award-winning Stanford Equestrian Team and their affiliated programs.