The weekend scene at the iconic Alice's Restaurant in Woodside is all about wheels. Bike riders in branded jerseys and padded cycling shorts pause here to take a swig of water and catch their breath. Like an impromptu car rally, automotive enthusiasts arrive in a wave of Porsches, Ferraris and Corvettes. And then there are the motorcycles.
As Harleys, Triumphs and Ducatis arrive by way of La Honda Road, a BMW S1000RR sport bike drops into Alice's after a winding drive along Skyline Boulevard. The blue-accented cycle pulls up to a stop in an adjacent parking lot and the Dainese jacket-clad rider quiets the powerful 1000cc four-cylinder engine. Off comes the helmet, and Brenden Shepard tugs the scrunchie from her ponytail and shakes out her shoulder-length blonde hair. Lots of razzing, high-fives and fist bumps follow as Brenden greets her regular Sunday riding crew who, not surprisingly, are all dudes. Another distinguishing point about Brenden—she doesn't just ride motorcycles, she races them.
After two decades of checking her tire pressure and leaning into twisting turns, Brenden thinks she's heard every judgmental comment, from "You're too pretty to ride a motorcycle" to "How can you race? You're a woman!" Growing up in Phoenix, Arizona, and later Dallas, Texas, Brenden always defied stereotypes. "I've done some cattle herding, and I'm just a natural rider. I grew up riding the horses that nobody else would ride," she recalls. "Even as a little girl I wanted to ride the crazy out of the horses."
Brenden credits both her defiant streak and her father, who spent 15 years as a motorcycle cop, with igniting her passion to ride motorcycles. "He looked at me one day and said, 'You will never ride a motorcycle. My daughter will never ride a motorcycle.' And so that's probably why I do."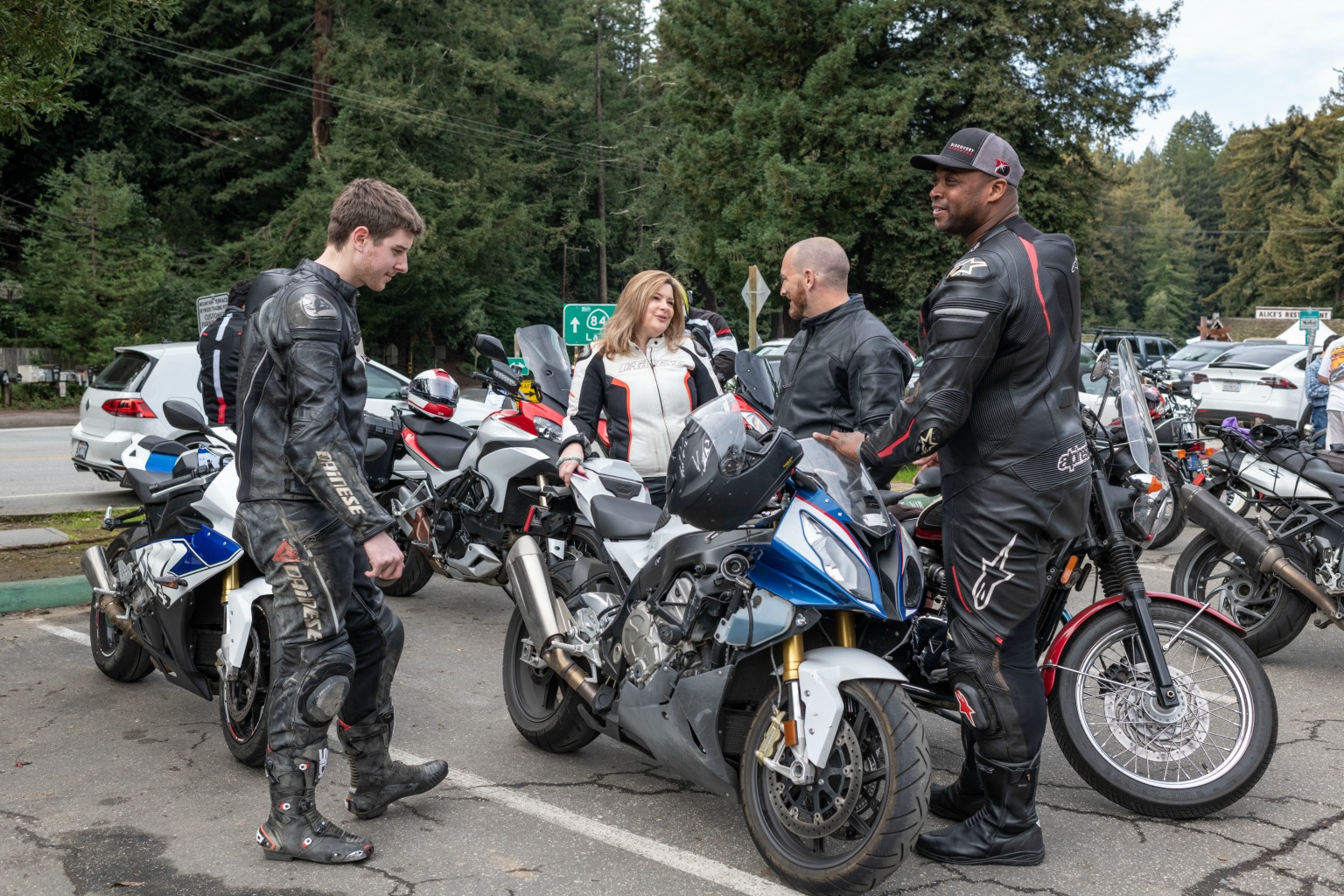 In 1989, Brenden moved to the Bay Area, arriving in Sunnyvale just days before the Loma Prieta earthquake. At that time, motorcycle riding was still just a dream of hers—both literally and figuratively. "I used to have dreams that I was riding motorcycles, but I was always told I couldn't do it," she says. "I think little girls grow up learning to make others happy and serve others, and we're societally trained to do that."
When Brenden hit her late 20s, her perspective suddenly flipped. She describes it as a consciousness change, a newly-discovered recognition of self. "I found myself re-evaluating what I was living my life for and started rebuilding it for myself," she reflects. "I started rebuilding Brenden the way I wanted her to be." And it was that Brenden who bought her first motorcycle and signed up for the training to learn to ride.
Sharing her new hobby with her boyfriend at the time, Brenden quickly recognized that she was wired differently: "I was much faster. We would go through the hills and he would get mad at me because I'd keep passing him. He would want to stop and look at the view and have a granola bar, and I'd be like, 'Uh, no!'" Both came to the same conclusion: Brenden had a need for speed. And for her next birthday, he gave her the perfect gift, or as he phrased it: "I'm getting you a track day so you can learn how to do it safely."
From that point on, Brenden was all in—"I geeked out," she says, as she describes reading A Twist of the Wrist: The Motorcycle Road Racers Handbook, studying every technical detail and buying the proper gear and equipment. Finally, she was ready for her first track day, her first opportunity to really break loose. "I was so slow. People kept passing me. As a woman, I would move out of the way, as if implicitly saying, 'Oh, you guys go ahead,'" she recounts with a grimace. "Initially my track days were to let everyone pass me and then work on my lines—that's the fastest way around a lap of the track."
Over time, that changed too. Eventually clocking speeds as high as 170 miles per hour, Brenden shifted what she projected to other drivers on the track: "I'm not letting you pass me. I'm holding my line. If you want to pass me, you better earn it." For Brenden, what followed was a series of thrilling breakthroughs. "The most exhilarating was the first time I passed someone, and the next one was the first time I lapped someone—I went so fast that I passed them twice."
Now 47, Brenden still puts in five to six track days a year on courses like Buttonwillow, Sonoma Raceway, Thunder Hill and Laguna Seca. And every Sunday, she meets her weekend crew—anywhere from 6 to 20 motorcyclists—for group rides taking in all the "twisties" and turns up La Honda Road to Pescadero Road and through Butano State Park.
The tradition dates back to Brenden's days at Hewlett Packard, where she worked as a global communications director. Looking for community, she left flyers on the other motorcycles she saw in the parking lot. That's how she met Greg Smith, who now works for Tesla, and the group evolved to include other techies, engineers and even a PG&E welder. "Greg is our alpha," Brenden says. "He has all the tools and a safety-first attitude."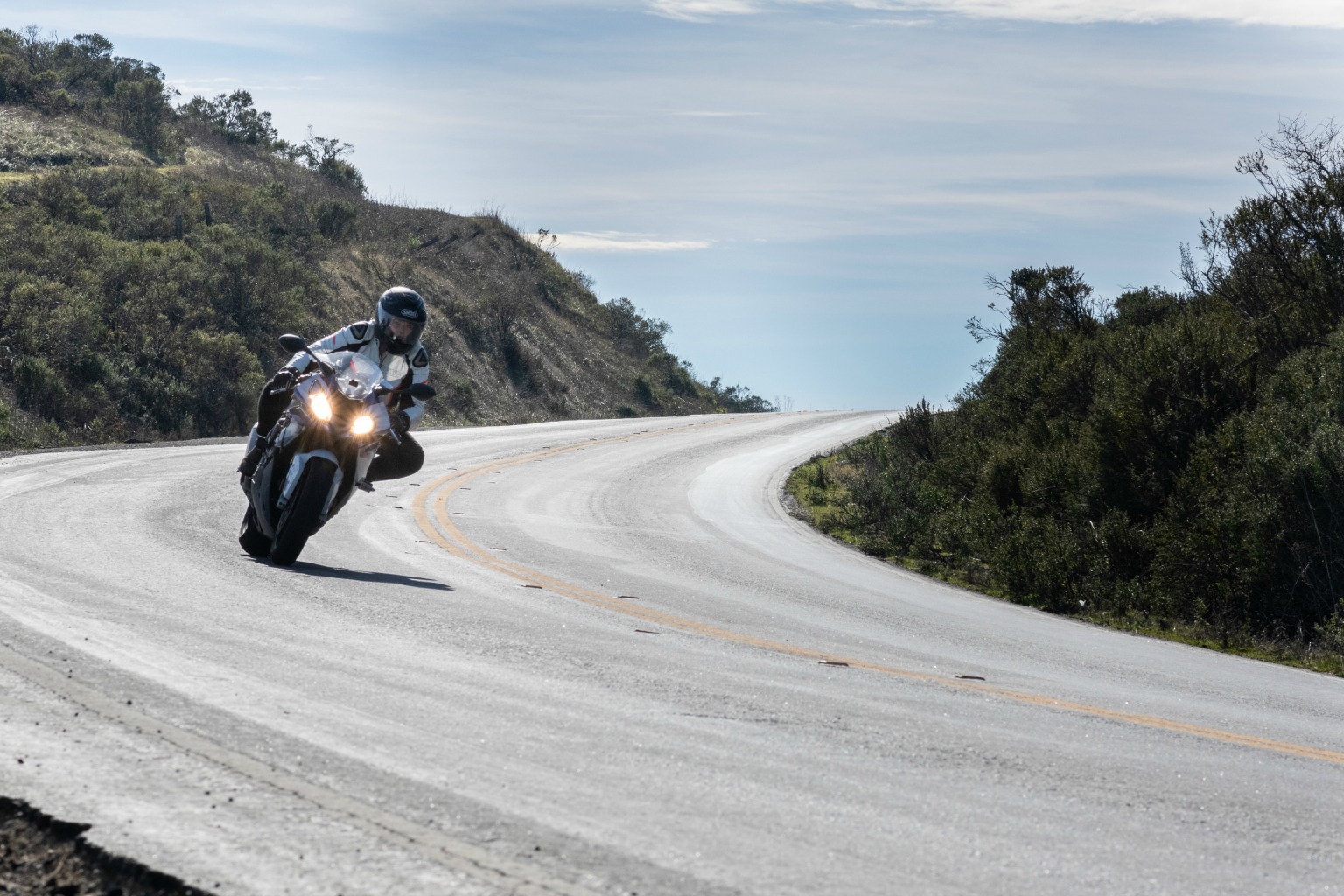 Brenden also recruited riders from her current job at Google X—where her position has a bit of an ironic twist. While she considers herself a very hands-on rider, she works for Waymo, the self-driving car project that spun out of Google, which includes the perk of catching Waymo rides between her Los Altos home and Mountain View office. "At first I was afraid of it because, as you can tell, I like to drive," she says. "But it can see two football fields, 360 degrees, which is way better than a human. The machine learning is what really turns me on—I can see it actually learning so quickly."
Brenden's husband is an airline pilot (so he clocks even faster speeds), and they have two teenage daughters. She believes the private time on her bike makes her better in the many roles she plays in her life. "My job requires a lot of personal touch, a lot of engagement and thinking—along with my husband, my family, my kids," she says. "It's a beautiful thing when you and your engine and the wind and the horizon are all lining up. That's a part of the reason I like riding so much. That helmet is a really nice, quiet, serene place to be."
The natural next question: Would Brenden let her daughters ride some day? For Brenden, it's all about safety—as long as they put safety first, she says. But whether her girls decide to ride motorcycles or not, Brenden says the biggest lesson she wants to impart is still the same: "Hold your line. I say that to myself on the track, but it also applies to anything you're doing in life. Hold your line."