Although our mild weather means that wandering through a farmers market can be a year-round activity, late summer is really when our markets are at their best. Tomatoes, peppers and leafy greens are heaped on tables at outdoor markets around the Peninsula, and they'll soon be filled with the apples, squash and root vegetables that signal the season's official end. So now is the perfect time to ask: How exactly do these amazing markets work? Farmers didn't just decide one day to gather in a parking lot and sell their wares directly to you. So we're diving deep into the history of farmers markets, and introducing you to the people and organizations that make them possible.
There are the smaller operations you've likely driven past without noticing, like a Thursday market at the Portola Valley Town Center, which dwindles down to just a few farm stands in the winter. On the other end of the spectrum are huge affairs, including the market on California Avenue, where you see crowds lining up year-round to buy everything from vegan scones to beeswax candles to locally made bone broth.
Obviously, the idea of local farmers gathering together in a town center to sell their wares is nothing new. In fact, the practice was so normal that farmers markets don't really even show up very often in the historical record. In the 1866 edition of The History of Bradford and its Parish with Additions and Continuation to the Present Time, author John James describes his small English village as having "two bazaars, numerous butchers' shops, two butter-crosses, and a green-market." (Although modern farmers markets often sell dairy right next to the fruits and vegetables, Bradfordians would have bought their dairy from a separate institution, known as a butter-cross.)
But between the the 1800s and today, farmers markets fell out of fashion. By the 1960s, residents of suburban areas like the Peninsula were more likely to shop at grocery stores, despite the fact that farmers were growing some of the best fruit and vegetables in the country just miles from their doorsteps. It's fair to say that quality produce wasn't exactly "in vogue" at the time. A brief glance through cookbooks from the era illustrates just how dire the situation was. Perhaps the most glaring example is 1969's Better Homes and Garden's Salads, which includes categories like "Congealed Fruit" and "Frozen Salads" in its table of contents. Almost no recipe in the book escapes the addition of canned fruit, mayo or gelatin, and some (horrifyingly) include all three. Clearly, it was time for a change.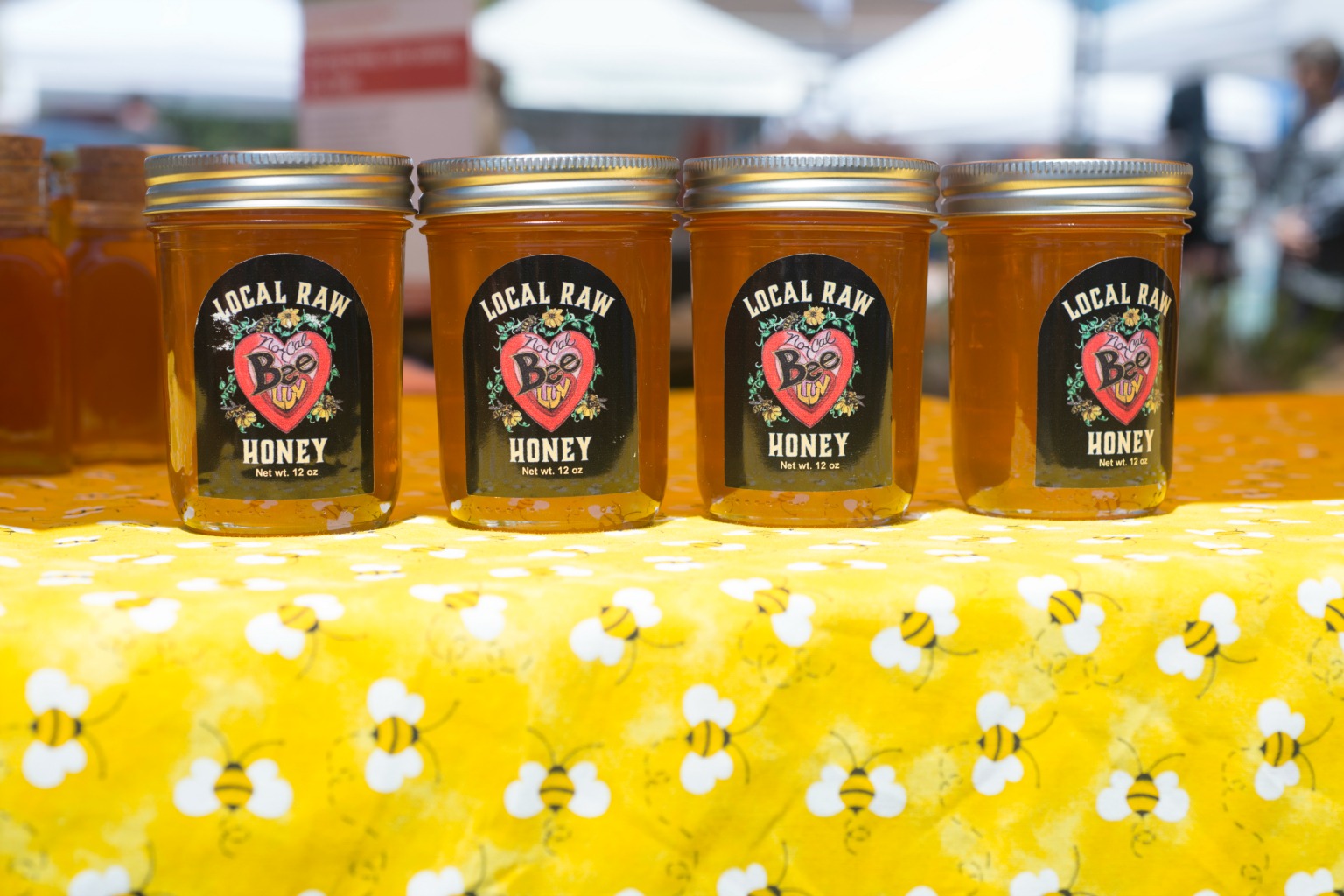 Chefs like Alice Waters reintroduced the idea that diners should seek out local food when she opened Chez Panisse in Berkeley in 1971. This new "California cuisine" relied on ingredients like salad greens that weren't iceberg lettuce, and curious customers started to look around for places to buy a wider variety of food than what they found at their local supermarkets. Some of the farmers markets still operating on the Peninsula, like the Kiwanis Club Market in Redwood City, came into existence during this era.
The amazing number and variety of markets we have today are a patchwork, since there are a number of groups and nonprofits that operate the different markets. But there are some rules that govern all markets, no matter which organization puts them on. Any farm that wants to sell at a market needs to get certified by their respective county, in order to confirm that they're actually growing the produce they sell. Some markets also require that the farms be located within a certain distance from the market, but since we have so much agricultural land in our area, almost no one drives in from more than 75 miles away. The produce should also be sold directly by the people who've grown it, since farmers markets exist to give farmers a way to sell directly to consumers without the interference of a middleman.
One other note—although many products at farmers markets carry the government certification of "organic," not all of them do. The organic seal means that the farm has proven that their products are free of pesticides, chemical fertilizers and dyes, and that they don't process the food in ways that can be harmful to the environment. The route to become an organic farm is time-consuming and expensive, especially for smaller operations. If you don't see a sign about the status of some peaches, just ask. Farmers will be happy to tell you exactly what techniques and products they use and don't use.
The existence of farmers markets and newer innovations like Community Supported Agriculture (CSA) boxes means that some farmers can eliminate the need to sell their produce to grocery chains or large food companies. That's the case for Sam Thorpe and his family, who run Spade & Plow Organics. The farm, located just north of Gilroy, is a two-generation operation, run by Sam, his brother Nick and their dad Mike. They're able to sell all of their tomatoes, salad greens and artichokes without leaving Santa Clara County­—by setting up booths at various markets and having people sign up to pick boxes of crops weekly through their CSA. Thorpe says that knowing his customers allows the farm to grow more unusual crops and know that his regulars will be willing to try them out. Spade & Plow's second planting of tomatoes of the year, which will be hitting the markets this month, will include five different varieties of Italian San Marzano tomatoes. They'll see what grows well and what sells, and hearing how the tomato sauce or soup that his customers make tasted will affect what Thorpe plants next year.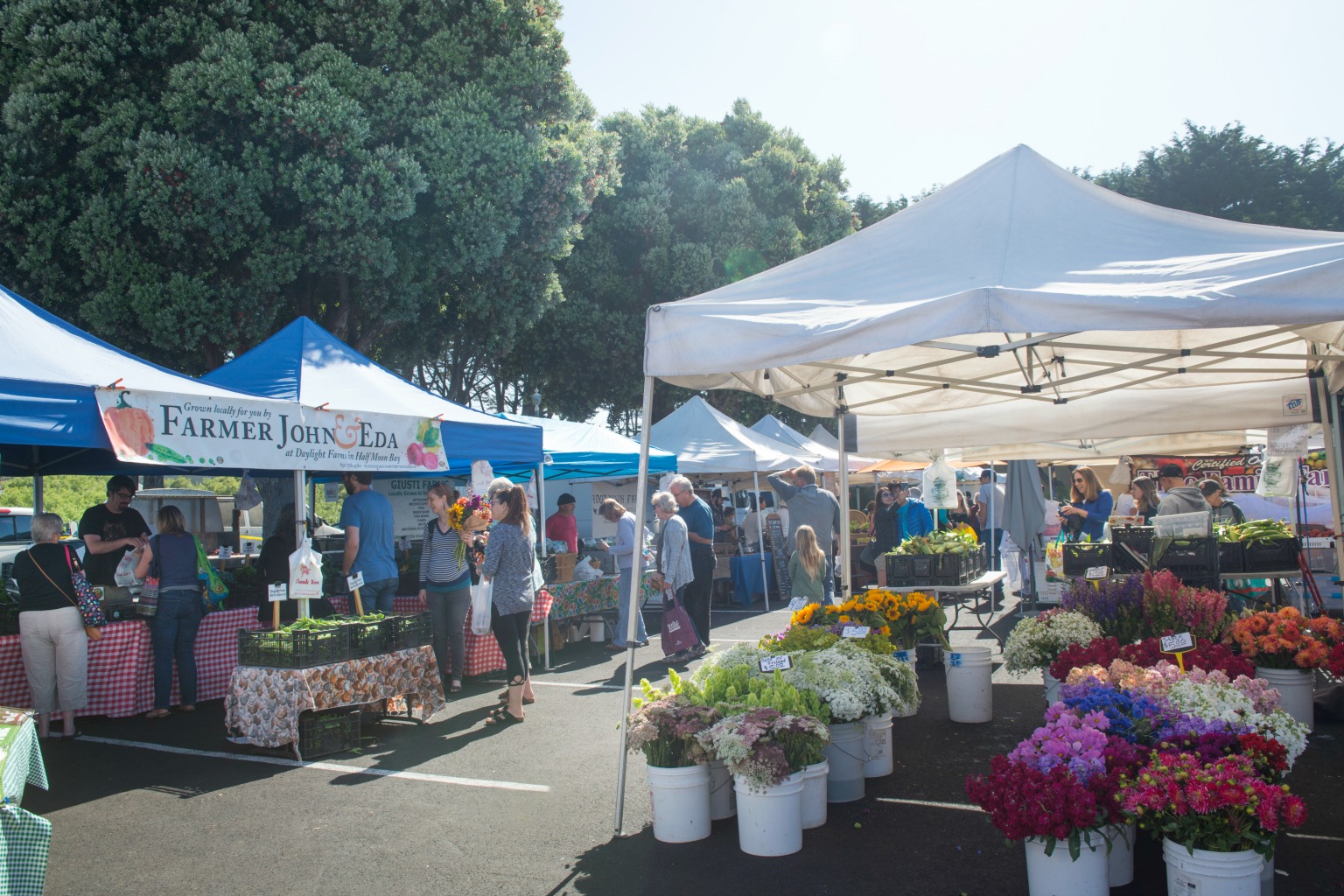 If Spade & Plow fits the classic mold of a farmers market vendor, then Manresa Bread is an archetype of the new businesses joining the market. This spin-off of the Michelin-starred Los Gatos restaurant sells their loaves and pastries at the California Avenue market every Sunday, and they're among the first booths to pack up and head home because everything has been sold. Although the team at Manresa follows the same tenets as farmers like the Thorpes—trying to make the best version of simple foods through attention to detail and high-quality ingredients—they also bring a shine of trendiness that farmers markets haven't always possessed. These days, boutique products like smoked salt and gluten-free fettuccini are sold right next to the berries and carrots that have been farmers market staples for years. 
The people responsible for turning all these different vendors into a well-oiled machine are nonprofits or municipalities that are the only groups allowed by the state to run a farmers market. (That's what makes your local organic grocery store different from a certified farmers market). The nonprofits handle the administrative work of a farmers market, especially finding places to host them. Sometimes, things just work out perfectly, like at the San Mateo College Farmers Market run by the Pacific Coast Farmers Market Association. The college has huge parking lots that don't see much use on the weekends, which means that the organizers can allow farmers to bring their produce to the Sunday market without worrying about finding a place to park their trucks off-site. The PCFMA also tries to ensure that their markets offer a diverse group of vendors, which works out better for everyone. With live music, local crafts and prepared food, customers feel as if going to the market is more like attending a festival than just doing a quick stop to pick up groceries. Some markets include a booth set up by the organizers, which usually contains information about the market and services like an ATM or a place to use EBT cards for those receiving government food assistance. Even if you don't need something, stop by the organizer's booth the next time you see one—they'll definitely have tips about what's freshest that day.
The good news is that no matter where you live on the Peninsula, there is probably a great market in your backyard. But we have an additional suggestion—make an effort to try ones that aren't in your area as well. The market down the street might be great, but so is the one in the next town and the one near your office. Here's a list of some of our favorite markets so you can check them all off your list.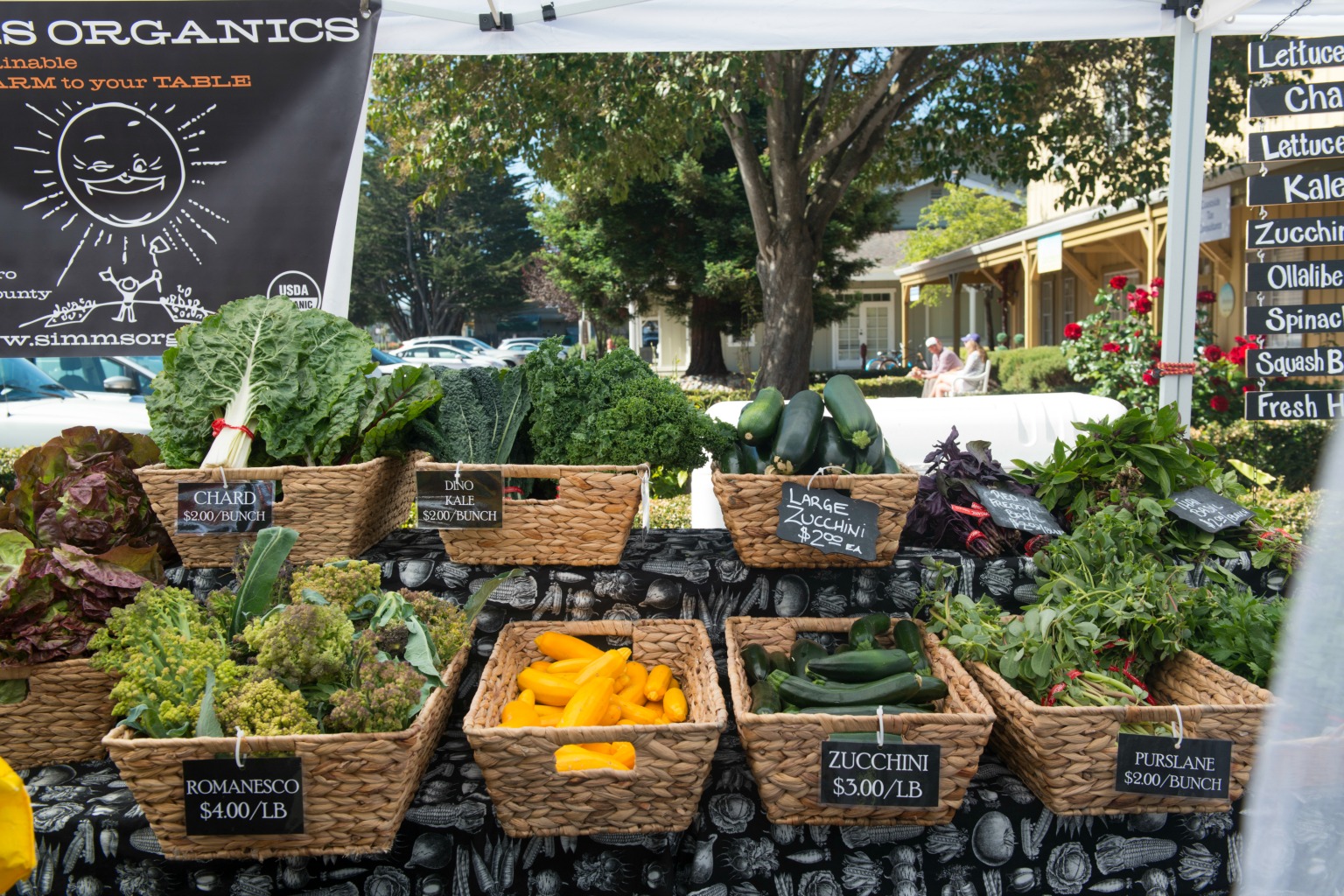 farmers markets
Sunday
Palo Alto, 490 California Avenue

Mountain View, 600 West Evelyn Avenue

Menlo Park, 1030 Crane Street
Saturday
Half Moon Bay, 225 Cabrillo Highway

College of San Mateo, 1700 W Hillsdale Boulevard

Redwood City Kiwanis Club Farmers Market,

500 Arguello Street
Wednesday
Los Altos, 288 2nd Avenue

Thursday

Portola Valley, 765 Portola Road

Burlingame Fresh Market, 110 Park Road