How's this for a myth buster? Samuel Clemens (AKA Mark Twain) never actually said this famous quote: "The coldest winter I ever spent was a summer in San Francisco." While Twain erroneously gets credited for it, anyone who has ever ventured to the City in July without a jacket knows the chill that inspired the sentiment.
Twain did, however, make this observation about the northeastern U.S.: "If you don't like the weather in New England now, just wait a few minutes."
Translate that "Twainism" into our current era and local geography and you get this: "If you don't like your weather on the Peninsula now, just drive a few miles."
Isn't that the truth?
"It's definitely fair to use the term 'microclimates,'" says Bob Cohen, a certified consulting meteorologist who lives in Menlo Park. "I would define it as significant changes in weather over a short distance."
With degrees in meteorology and physical oceanography ("one works with air and the other works with water"), Bob's professional expertise ranges from weather forecasting in the marine environment to routing ships around the world to optimize speed and fuel consumption. His favorite hobby shouldn't come as a surprise: "I love watching the weather and I love talking about the weather."
Andrea Cohn Hillsborough

I like to think of my town as smack-dab in the middle (weather-wise) on the Peninsula. Fifteen minutes or so south to Palo Alto, temps are 10-12 degrees warmer while the same distance north to Daly City brings dense fog and a cooler climate. I drive 20 minutes west and I'm greeted with the ocean's overcast skies, cool breeze and mist of Half Moon Bay.
While getting his masters degree from Texas A&M, Bob spent his summers launching weather balloons into the area's huge local thunderstorms. "Each area of the country has its own weather phenomenon—thunderstorms, tornadoes, hurricanes," says Bob. "The Bay Area is relatively benign, which makes it a great place to live weather-wise."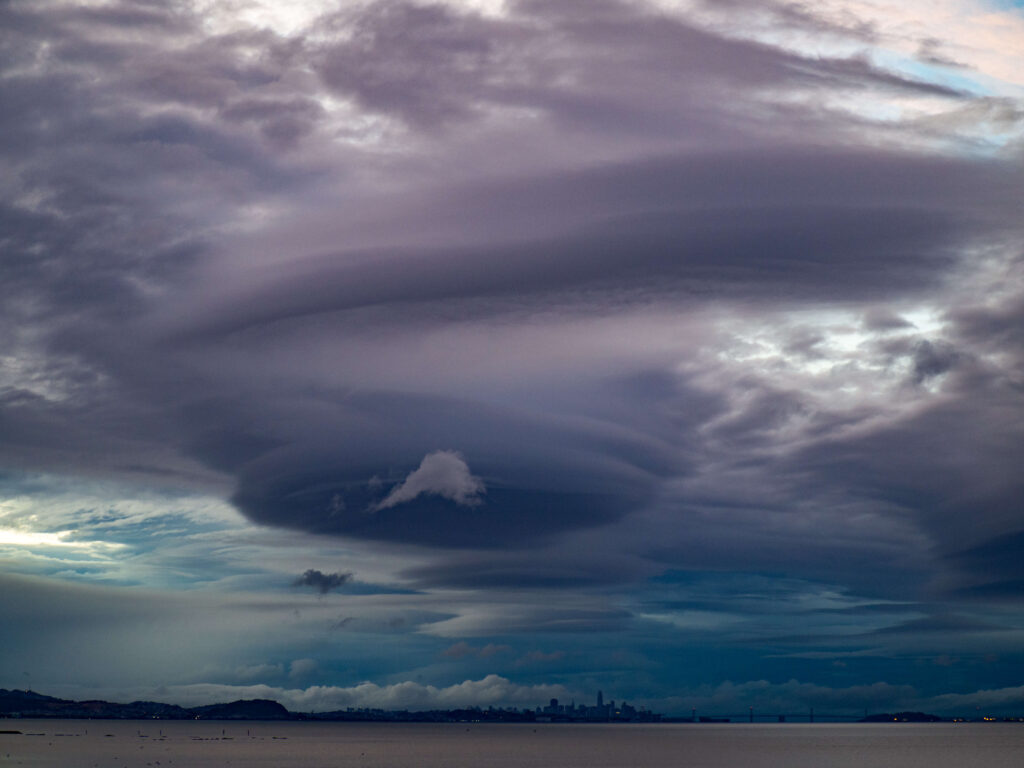 Benign, as in we have every right to brag about our awesome weather. "We live in a Mediterranean climate, and there's not another one like that in the U.S.," observes Bob. "You can plan on dry weather from approximately May into October."
From a meteorologist's perspective, benign could also be perceived as boring, and that's where appreciating the nuances between Peninsula cities, and even neighborhoods, comes in. While the gradations can be subtle, we've all remarked on distinctive climate shifts in play—whether it's surging afternoon breezes perfect for windsurfing off Coyote Point, watching the temperature gauge plummet driving north on 280 or socked-in summer mornings in Half Moon Bay.
Michael Battat Burlingame

With a strong onshore breeze in the afternoon, Burlingame stays relatively cool compared with the rest of the Peninsula further south. We get a good mix of the breeze and the warmth. In general, the weather never gets so hot that I want to find air conditioning.
Simplifying the complexities of Peninsula weather starts with understanding the marine layer—a  blanket of air that's been cooled sufficiently by the Pacific, usually to form clouds, which can extend from a few hundred feet to several thousand feet high. "Air within this layer is usually about 58 degrees, same as the water temperature," says Bob. Depending on which way the wind is blowing, that layer can get held up against the coastal hills or spill through the Highway 92 and Golden Gate passes. If the marine layer is thick enough and the winds are strong enough, it can blow over the top of the coastal range and come down into the valley on the other side.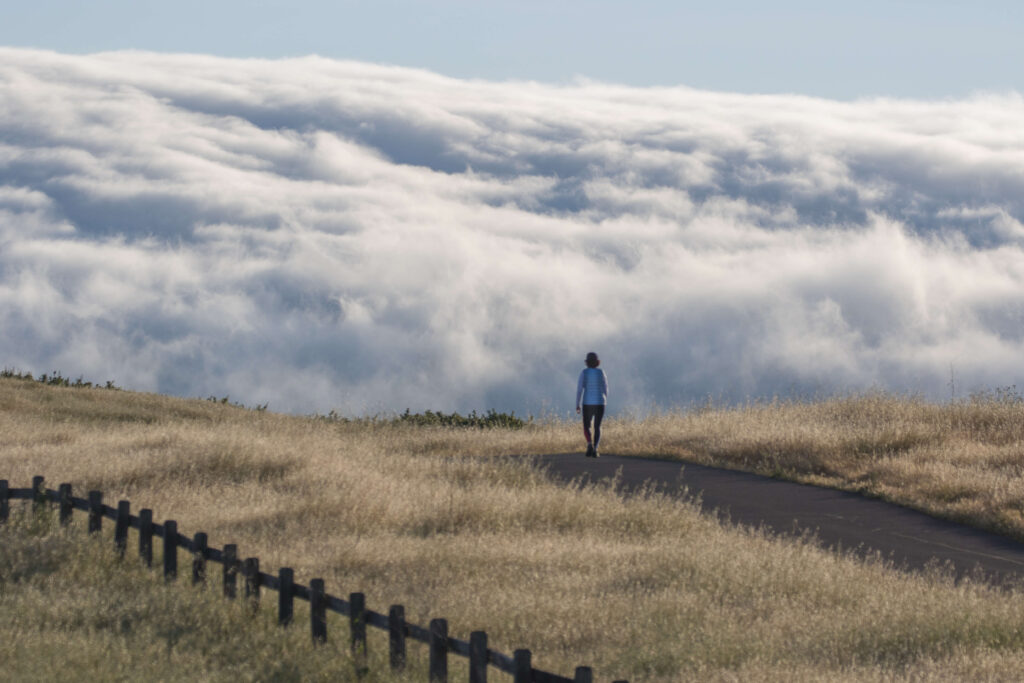 "The biggest factor is the elevation combined with the wind direction," summarizes Bob. "That greatly affects who gets what weather." Proximity to the water—Pacific Ocean or Bay—also plays a key role. "A lot of immediate coastal locations are more moderate in temperature," he notes. "Even a little bit of distance from the coast can make a big difference."
Lexi Bisbee Woodside

We moved here from the 101 side of Atherton, and I really expected it to be a bit cooler in the summer because of the proximity to the redwood forests. I was stunned to find the opposite. We haven't seen as much fog and the afternoons have been hot the past two summers. Winters seem consistent with other mid-Peninsula towns.
Applying those principles helps "generally" explain some of the microclimate conditions we experience. Along the upper Peninsula coast, cities like Burlingame and Foster City get more intrusions of the marine layer, which means cooler temperatures and fog. "From Coyote Point down into Foster City, when you get right on the water during a warm day, it's breezy," Bob says.
San Mateo also runs cooler because of the marine layer spilling through the Highway 92 pass. When the marine layer comes into the Bay, it goes to the flat areas first, so that means Hillsborough, at a higher elevation, doesn't get the same coastal response. As you get higher up in elevation, the fog tends to burn off earlier as well. Bob describes San Carlos, Redwood City and Palo Alto as fairly moderate: "You don't get as much marine layer and also if the wind is off the Bay, you don't get the higher temperatures on the immediate coast."
Lisa Levin  San Carlos

We have the best mix of microclimates—very mild, perfect weather. We are not as foggy as the North Peninsula and not as hot as the South Peninsula.
Menlo Park and Atherton are buffered in the middle. "You're not having the Bay temperature-moderating influence or the higher winds as well," Bob observes. "It can get warmer and less windy during the summer, but during the winter, it can also get cooler and there's the potential for more frost away from the coast."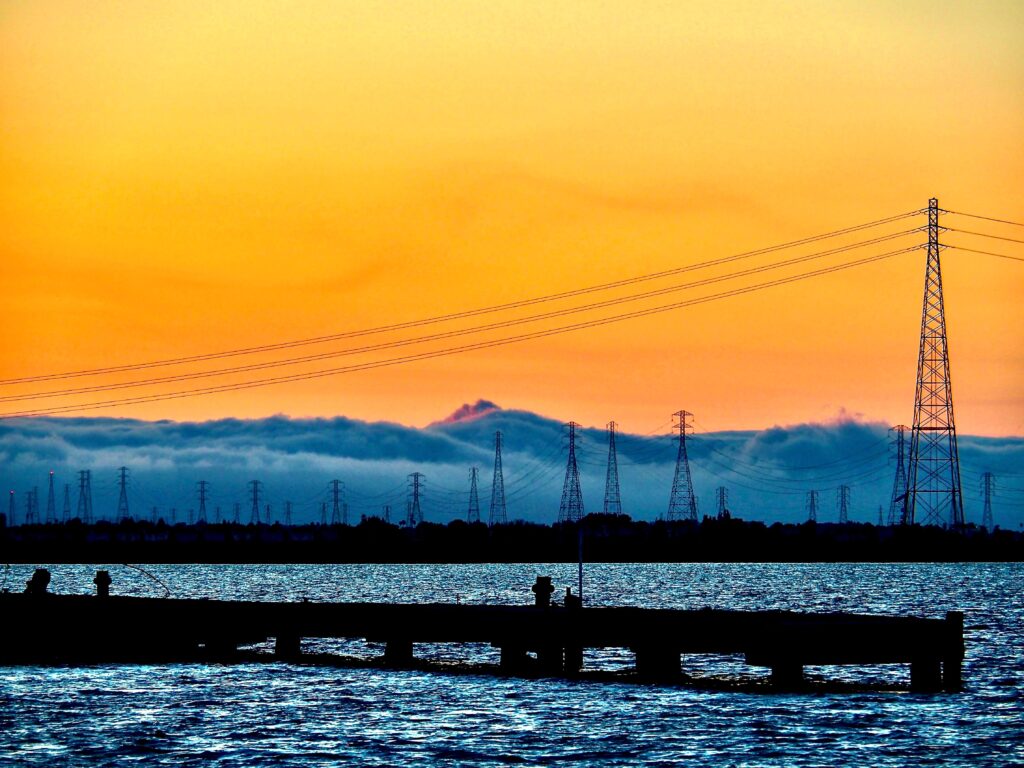 Bob summarizes Woodside weather as similar to Menlo Park, albeit a bit warmer. And Los Altos also gets toasty: "It's similar to Hillsborough but it's also away from the gap of San Francisco; there's not much marine influence there unless it's a very strong push up through the Bay."
Janet Galen  Menlo Park

In the summer, Menlo Park is generally warm and dry but rarely stifling hot; Indian summer in the fall, with the sun lower in the sky, is more intense than in summer; winter is cool, but rarely cold. Spring is the best—gently warm, blue skies and new fresh growth everywhere.
As for Half Moon Bay, Bob points out that coastal temperatures are a function of exact wind direction. "Half Moon Bay is frequently much cooler during the summer and warms up in the late summer and fall when there are fewer occurrences of westerly winds," he says. "When the marine layer is super thick, the sun can't mix it out, which is why sometimes Half Moon Bay doesn't clear during the day."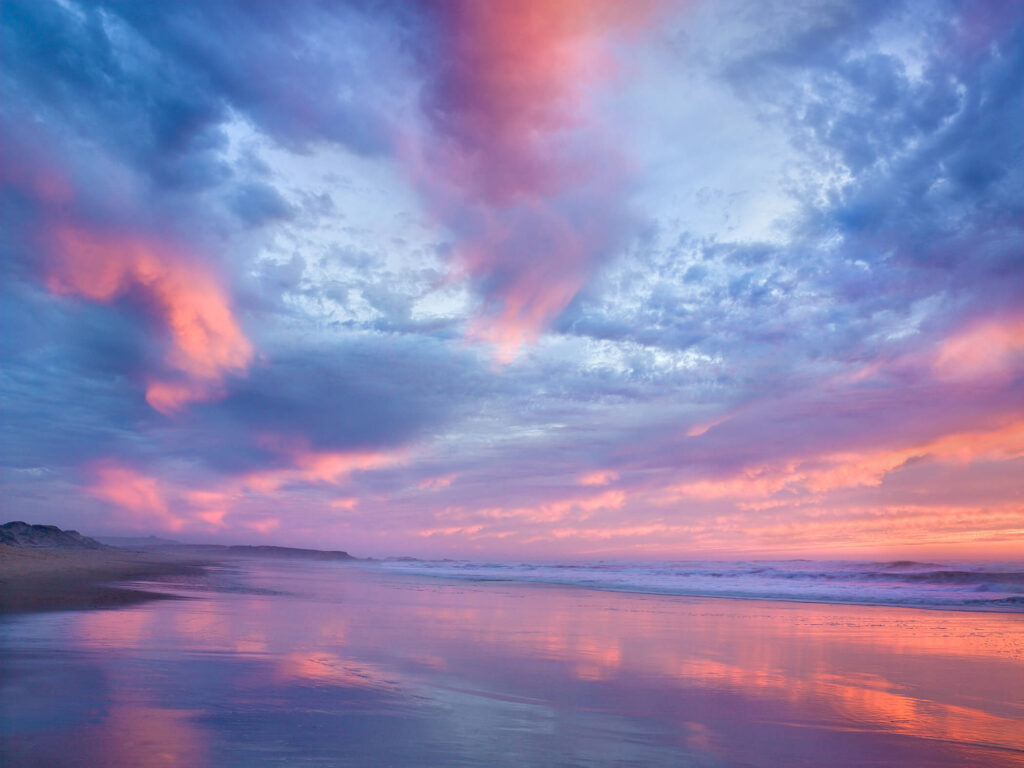 So, take your pick. Do you prefer crisp, foggy mornings, a gusty afternoon cooldown or a steady dose of sun? And to that point, if you don't like your zip code's climate on any given day (or even in any hour), just hop in the car. Bob confirms what we already know: "Within a half-hour drive you can usually find different weather."
Gwen Books   Atherton

I believe we have ideal weather. I would describe it as a perfect Mediterranean climate. If we experience a few heat wave summer days, the 'Peninsula air conditioning' AKA fog creeps in over the hills to blanket us in morning coolness.