Above the food court and around the corner from the movie theater box office, you'll find something new at The Shops at Tanforan in San Bruno—not a national retail chain, but a hyper-local, Peninsula-grown museum.
"The Peninsula Museum of Art (PMA) provides shoppers an opportunity to take a few moments away from their busy lives and explore the creativity of our greater Bay Area artists," says Megan Kamrath, co-executive director. "Whether these moments are stepping into our free admission museum space or just perusing our windows, every artwork we share with visitors is an opportunity to inspire."
While a museum in a mall may seem unusual, it's a notion gaining traction. In Los Angeles County, the Cayton Children's Museum in a Santa Monica shopping center offers 21,000 square feet of discovery-based exhibits for children ages 0-10. Since the COVID-19 pandemic only compounded the impact to brick-and-mortar businesses already set in motion by online shopping, mall operators are seeking nontraditional tenants who might have something different to offer.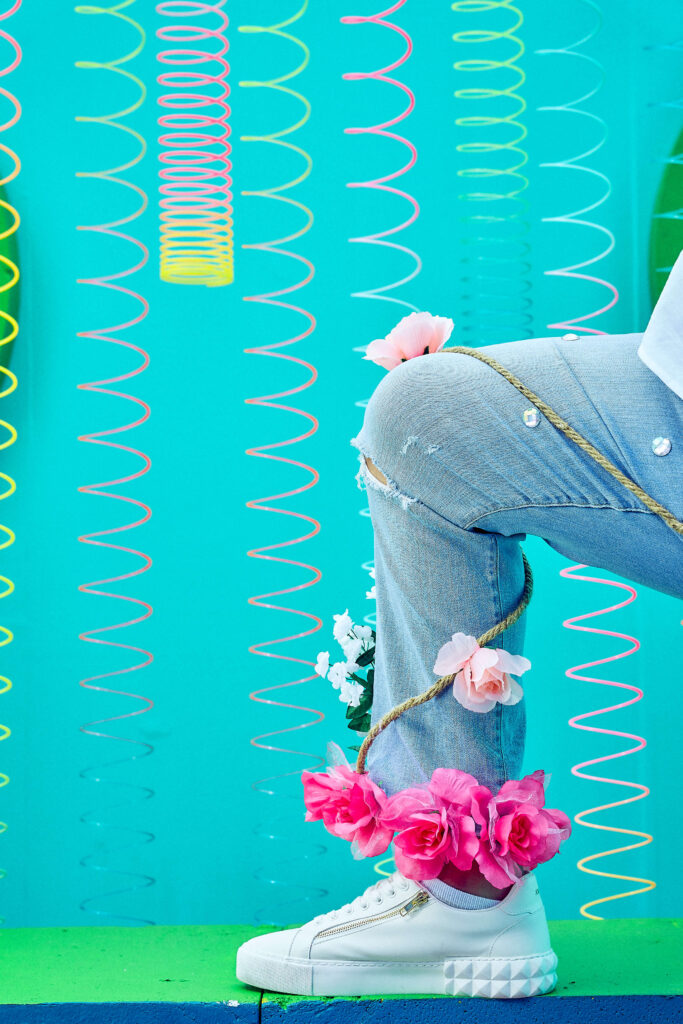 "Leasing out 5,000- up to 20,000- or 30,000-square-foot spaces is just not as easy as it once was. This definitely gives us reasons to get creative and look for things that have rarely or never been done at a mall before," notes Eemon Malek-Madani, property specialty leasing manager at Tanforan. "With PMA's exhibits and events and the new potential shoppers they bring in—from community outreach to maybe even art classes—there is definitely room for art in shopping centers."
Tanforan operator CBRE has had great success with the arts at a property outside Austin, Texas. "I learned how other properties developed partnerships with local artists and galleries to implement very successful art walks at their locations and this sounded like a great concept to bring to Tanforan," adds Eemon. "Establishing PMA here would attract a unique philanthropic and art-loving clientele we've not attracted before." As a further enhancement, Eemon plans to rent out working artist studio spaces to complement the museum. 
Tanforan is a welcome landing for PMA, which was forced to leave its former Burlingame location due to the property owner's plans for redevelopment. Founded in 2003 with private donations wrangled by working artist Ruth Waters, PMA's first home was in Belmont followed by Burlingame in 2013. Waters retired in June 2020 and the museum moved to Tanforan in spring 2021 under the leadership of co-executive directors Megan Kamrath and Christina Chahal.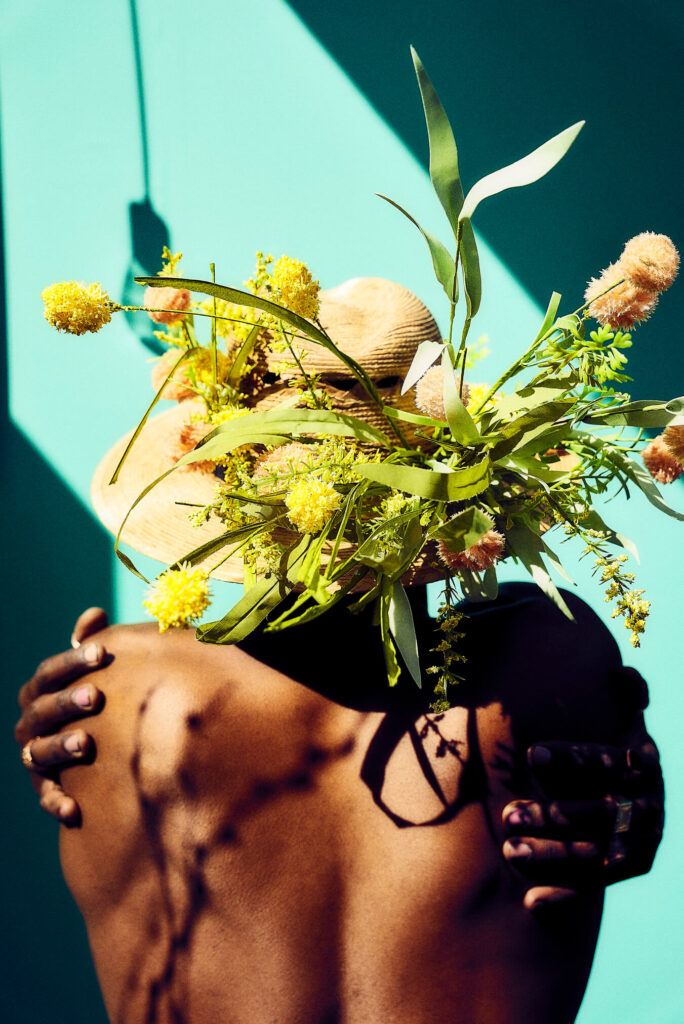 A rarity among local art museums, PMA is free of charge and focused exclusively on art and artists from the greater Bay Area. Without a permanent collection, the museum's value is in its rotating temporary exhibitions, where viewers can frequently meet and talk to the artists whose work is on the walls. Although small in size, the upside is increased accessibility and a non-intimidating atmosphere.
"Here, we get people in the door who maybe wouldn't go to museums or busy families who can't carve the time out. Our whole goal is to interact with the community and provide art that will inspire and engage people," explains Christina. "It's a great location with a lot of foot traffic. You can just go to Target or go to a movie and come over and see what we're up to. It shouldn't have to be a big deal to go to a museum—it should just be fun." 
PMA recruits and trains a team of art ambassadors, equipping them with background on each artist and exhibited works. Whether these volunteers discover PMA through volunteermatch.com or while running an errand at the mall, they view the opportunity as a way to connect with new people, art and experiences. "All our volunteers are available to discuss the art even though most are not artists themselves," says Megan. "They just want to be engaged with the creative art scene we bring to Tanforan."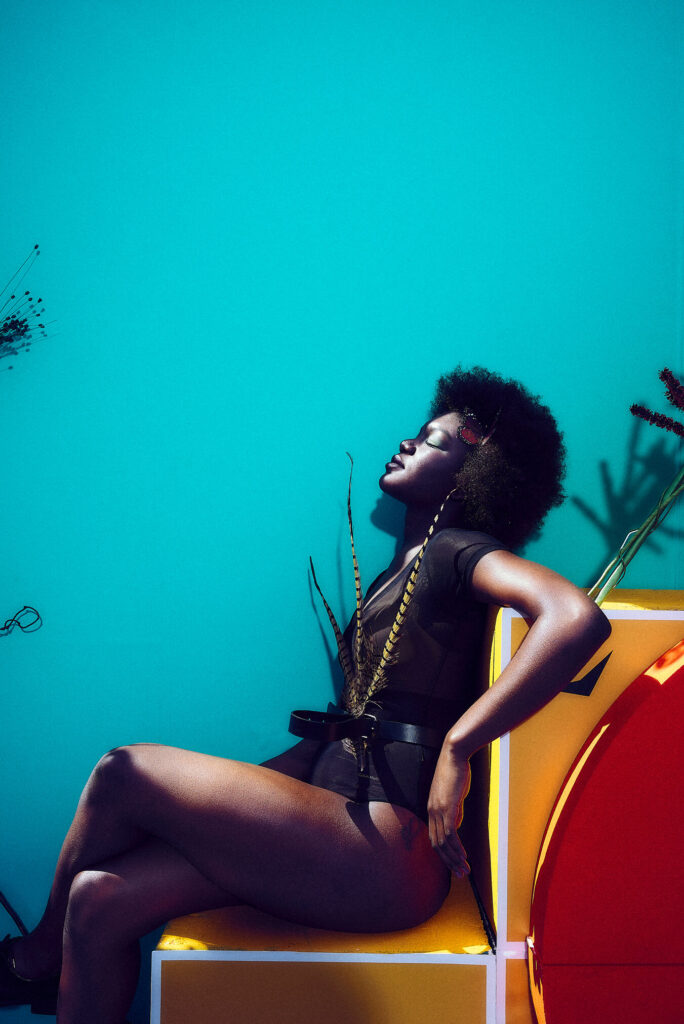 As for the art exhibitions themselves, the goal of PMA's Board is to select art and artists you wouldn't find elsewhere. "We want to be able to show to our community that we are obviously not a typical art museum but we can still have enticing exhibits to explore and perhaps inspire a new generation of artists to think outside the box," Megan explains. "If an art museum can be located in a shopping mall, the unexpected and unusual can be achieved."
The museum's current show is a prime example. Running through September 19, the whole space is dedicated to a large group show created by Black and African artists focused on the theme of individuality. The show features a special immersive art installation curated by Uni.Verse Studio, a local collaborative of Black creatives celebrating artistry and individuality with paintings, photography, interactive installations, QR codes and designated Instagrammable moments.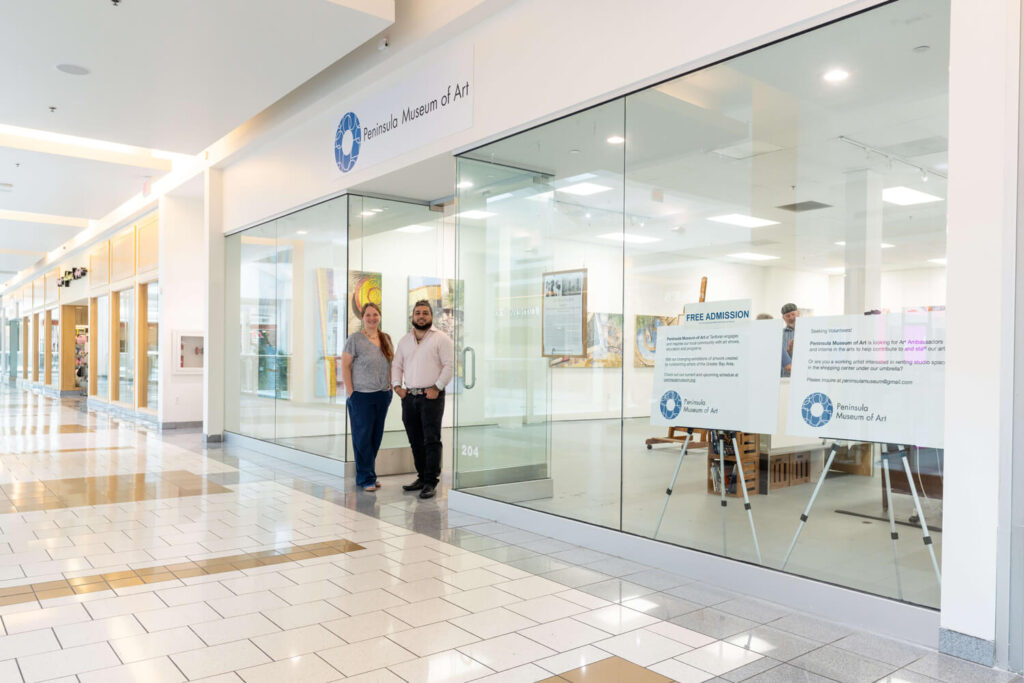 Up next? Another group show runs from October through January, this time with an environmental theme in partnership with Oakland-based WEAD, Women Eco Artists Dialog. The exhibition will highlight extraction and renewal on Earth, revealing both the dark and the light side of what's going on with the planet right now, as expressed through the vision of a variety of artists.
Megan, Christina and Eemon firmly believe that having PMA at Tanforan creates a mutually beneficial and unique experience for anyone who appreciates art on the Peninsula. "I was taught that if you find a good reason and provide a great experience for people," sums up Eemon, "then they are more likely to come shop at your mall."