words by Suzanne Ennis 
Growing up in Santa Clara as the child of Portuguese immigrants, Anna Lisa Avelar treasured spending summers in Europe with her extended family. As she got older, that love of travel blossomed into frequent international adventures, including a stint in Italy while earning her master's degree in interior architecture and design at the Academy of Art University in San Francisco. After establishing herself as a junior designer at a firm in Los Altos, where she had a hands-on education in everything from house framing and electrical work through what she jokingly calls the "frilly decorator stuff," Anna Lisa struck out on her own in 2007, forming her eponymous Los Gatos-based interior design company. "As dorky and cliché as it sounds, I just continued to go in the direction of where my heart was pulling me, and I flourished," she says.
Today, Anna Lisa continues to find inspiration from frequent travels, and she channels it into high-end residential projects, predominantly on the Peninsula. One such project was a recent soup-to-nuts renovation for a Palo Alto couple and their two boys. "They wanted to hang out and play games and cook together," she says of their design directive. Anna Lisa talks to PUNCH about how she transformed a dark, awkward house into a modern, comfy home that puts family front and center.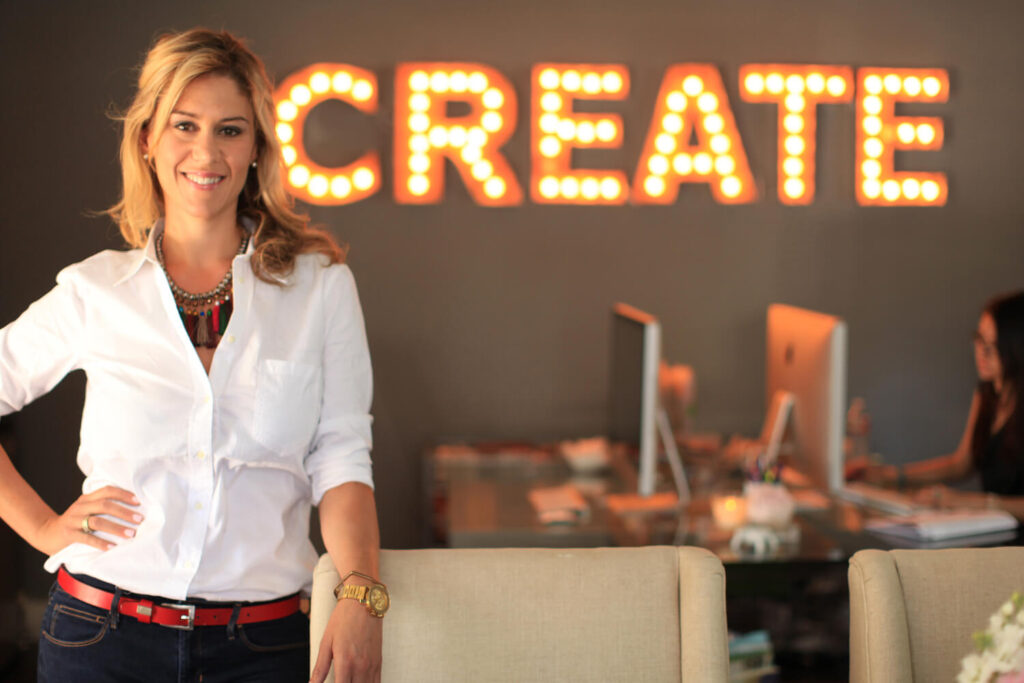 Tell us about this project.
The house is about 4,000 square feet, and there's an ADU on the property too. At first it was just, "Let's dress this house up." And then I got on the scene and said, "This isn't enough." It wasn't super old; it was just not well-planned, and the spaces didn't make any sense. From start to finish, it took two years. There wasn't a wall that was untouched.
Who lives in this house? 
You couldn't ask for better clients. They are a brilliant couple of MIT grads who fell in love. They have two boys: lovely, talkative, fun kids who were around 8 and 10 at the time. The wife chose to be a stay-at-home mom, and the husband is a well-known guy in the tech world, but they are as down to earth as you can get. 
What were their design goals? 
They gave me some Pinterest boards at first, but there wasn't a whole lot of guidance in terms of consistent design style preference. Reading and minimizing screen time is really important to them, so the mom wanted a lot of reading nooks in the house where the kids could come cuddle up with a book but still be around the adults. The mudroom was her big thing—she said, "I need a shoe dumping spot because it's out of control." What made working for them such a pleasure is that they would tell me what they liked and what they didn't like, but when they weren't sure, then they would just say, "You know what? I trust you—just do it."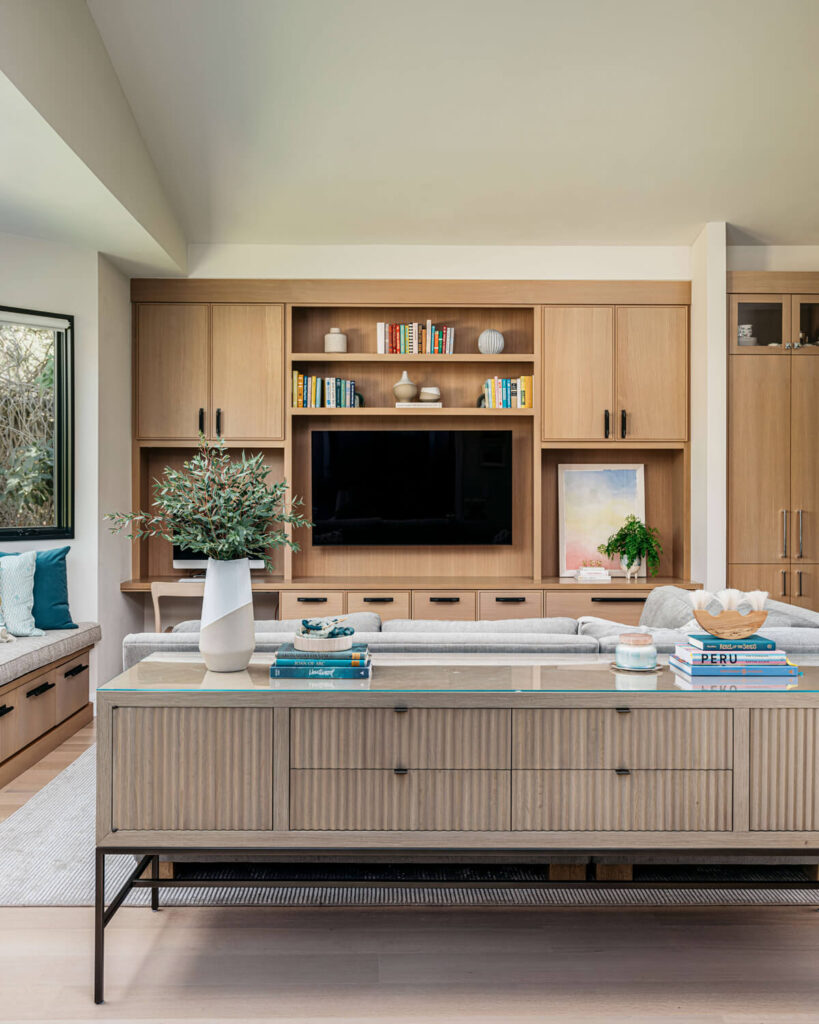 How would you describe the style?
Eco-modern. We did a lot of natural materials. The wallpapers are all natural grass, and there is a lot of wood and stone; much of the tile is sourced from vendors that are sustainably making tile. There aren't any harsh transitions in terms of color and dark and light—it's just a very smooth color palette with very clean lines.
Is there a lot of tech incorporated into the house? 
Yes, but it's all concealed. We did a huge tech closet that's five feet wide. Security is important to the husband because he has a very high-level position at his company, and keeping his company protected is critical. Also, everything's automated in the house. That stuff is exciting to them. They worked with experts directly to execute those techy enhancements. All I had to do was carve out a space in the floorplan where they could house equipment out of sight. 
How did your love of travel influence the design?  
I appreciate suburbia and being able to spread out, but I do miss some of the community that you can get overseas. For example, in other cultures, at a big party, you'll see a group of older people playing cards and a group of teenagers hanging out, and then little kids with their moms. So, that inspired creating community-oriented spaces within the home, where different ages can hang out, feel welcome and have a place. Also, working closely with artisans is important to me, and I think that's another big part of design that travel really helped me develop.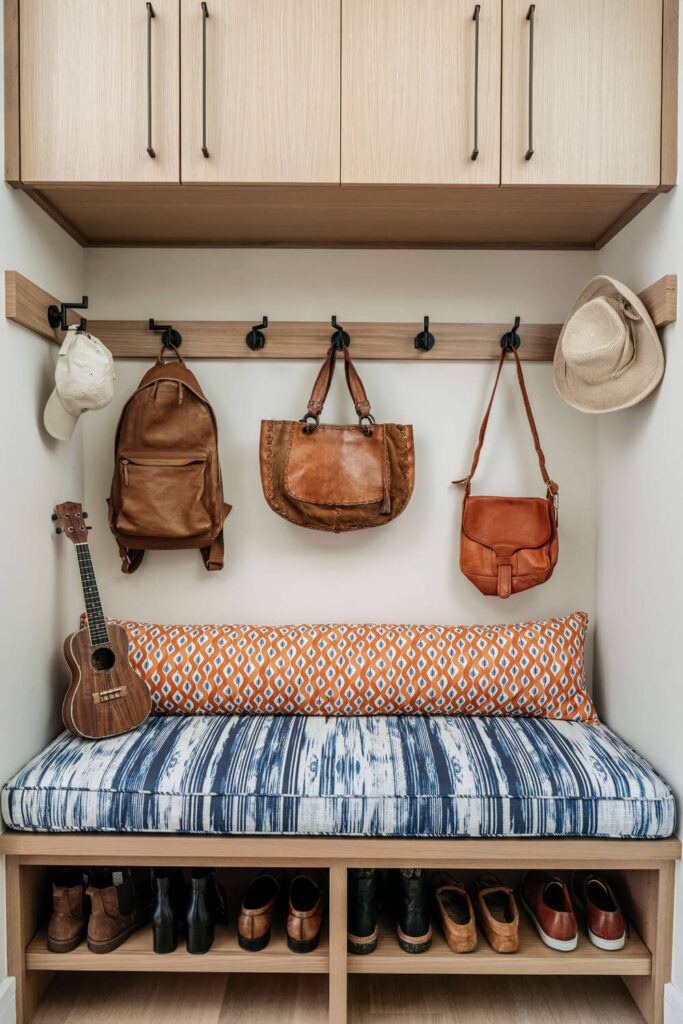 What kinds of challenges did you run into? 
There was no real dining area, and carving one out would make the entry quite dark. The good news is that we had really high ceilings, so I stopped the wall about two feet before the ceiling, and then I installed a transom window that was the full width of the wall. The transition was super clean, so it didn't look like it was just cut out and slapped on there. It's well-integrated. 
What was the most fun part of the project? 
While I'm serious about design, I kind of have a jolly, happy-go-lucky attitude, and these clients are just like that too. It might be a function of being in the tech world, that new ideas and collaboration are exciting to them. So things that they hadn't seen before, ways I was applying things—hidden storage, all that sort of stuff—they found really cool, and they were willing to explore it. That was sooo fun.
How about the most rewarding aspect?
I love that I'm involved in creating the project from the beginning to the end—from architectural planning and detailing to the furnishings. That's how you get a space that is spectacular. You make sure the bones are set right, then add on layer by layer, and you don't stop until every last detail is carefully selected. That's how you get that "Wow!" When you get that opportunity to do it from the beginning to the end, it's amazing.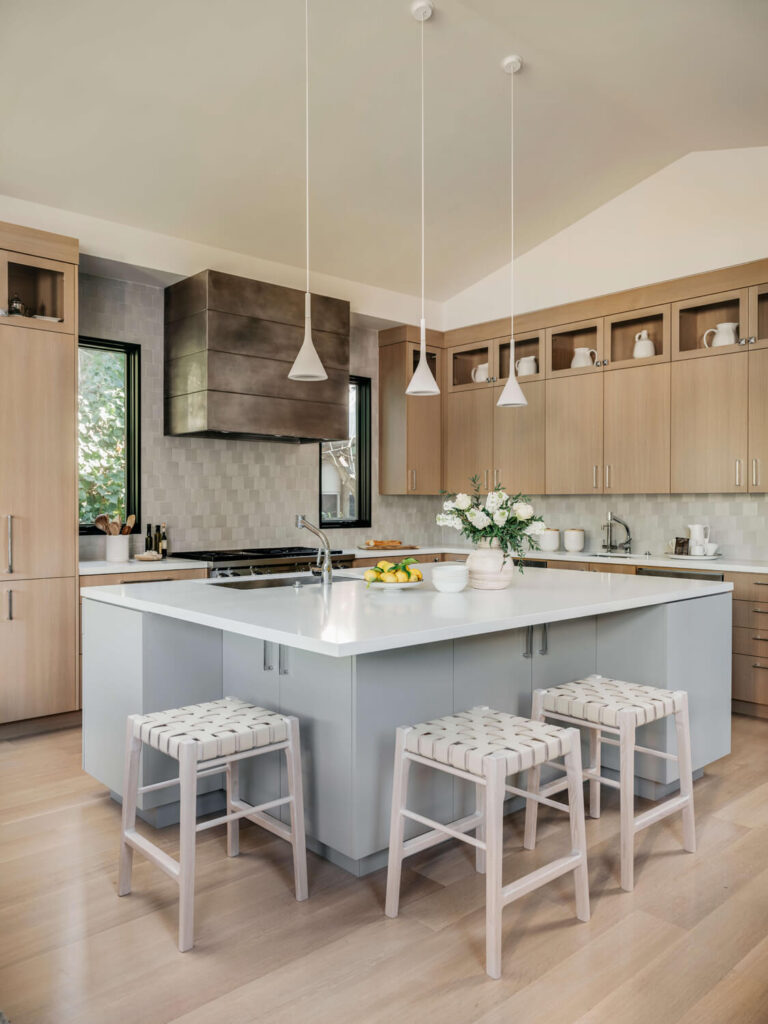 Quick Punch:

My favorite Peninsula spot is … Windy Hill in Portola Valley.

My dream project is …  an estate in Napa Valley.

My style is … authentic.

Every home needs … dimmable, layered lighting and good sheets. Who could get tired of Yves Delorme? 

My secret design trick is … hiding outlets and other uninviting technical necessities.

I'd never … design something that I didn't believe in.

I always say  …. relax into the process. Waiting for the right thing pays off in the end.