The 70-plus, largely family-run wineries that make up the Santa Cruz Mountains appellation stretch 100 driving miles from Woodside to Watsonville.
While the largely Pinot Noir, Cabernet Sauvignon, Chardonnay grapes share the mountain terroir—defined by the fog line above the coast—the almost 500,000 acres of planted grapes is a lot of territory to cover.
'Tis the harvest season, so in the interest of capturing local lore, we spotlight three nearby properties that offer good back-stories of one kind or another.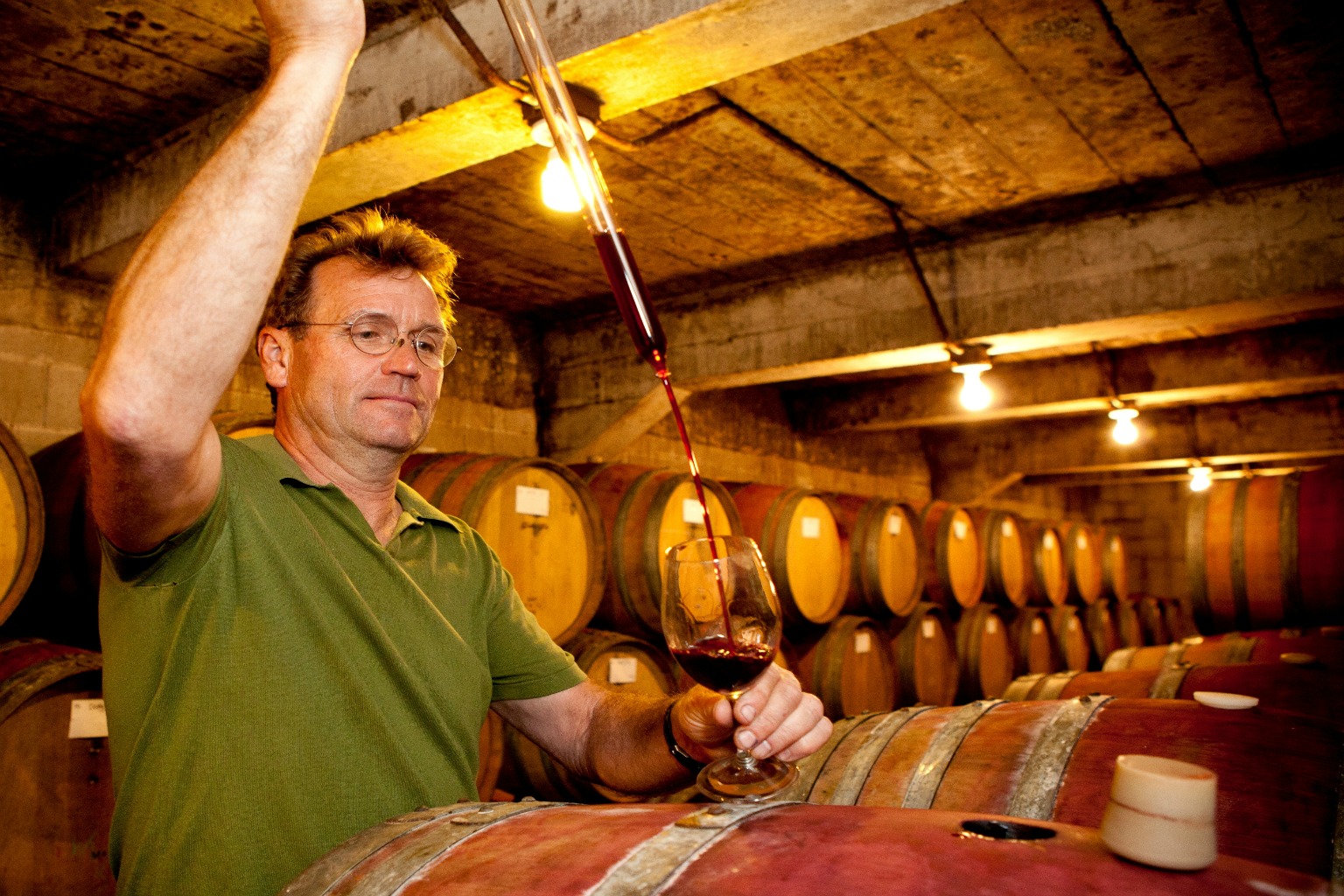 Mount Eden Vineyards
You'll travel up two miles of twists and turns, the last portion of which is dirt, to get to Saratoga's Mount Eden Vineyards, which sits 2,000 feet above Silicon Valley. So even getting there is an adventure.
Arriving on top of what is actually Table Mountain—Mount Eden itself is adjacent—you're treated to jaw-dropping, 360-degree views. Ellie Patterson, who owns the winery with husband and winemaker Jeffrey, begins to peel off the layers of its historical roots.
The property's original owner, Martin Ray, had ties to Paul Masson, who taught him the art of winemaking. Ray planted Pinot Noir and Chardonnay grapes with cuttings from Masson's La Cresta vineyard.
"Dating back to 1943, this is the oldest continuously farmed Pinot and Chardonnay vineyard in California," explains Ellie.
In 1981, Mount Eden's general manager, Fred Peterson, was looking to hire someone to help in the cellar. Jeffrey had visited Mount Eden as a wine enthusiast in 1978, and at age 29, came on board to assist and learn. He and Ellie moved into the cottage built by Martin Ray in the 1940s. Jeffrey was promoted to winemaker two years later with Ellie managing the finances.
"For years, we operated more as a wholesale winery," says Ellie. The couple continued to taste and appreciate great wines of the world—and today, Mount Eden sells wine all over the world as well as at K&L, Roberts Market and Bianchini's locally.
"We are unusual in that we have Pinot and Chardonnay as well as Cabernet Sauvignon," says Ellie. "We got the Cab from Emmett Rixford in Woodside, a famous little vineyard that had gotten bud from Château Margaux in France."
In 2007, Mount Eden acquired the former Cinnabar wine estate, which was located up another two-mile dirt road on a neighboring mountaintop. From there, they produce wine under the Domaine Eden label. It was also in this decade that Mount Eden wines were recognized as some of the best in the country.
The Patersons' two adult children, Sophie and Reid, are increasingly involved with the winery and are offering more ways for people to visit. "We are finding that younger people are looking for experiences," says Ellie. "And we love to share this place."
While there is no tasting room, Mount Eden now offers weekday tours that cost $25 and include a tasting of three wines, a tour of the original wine cellar and its history. There is also a seated tasting on the second and fourth Saturday of each month for $75 for up to six guests featuring a six-wine flight. Both are 21 and over events and can be reserved on the winery's website or by calling 408.867.5832. mounteden.com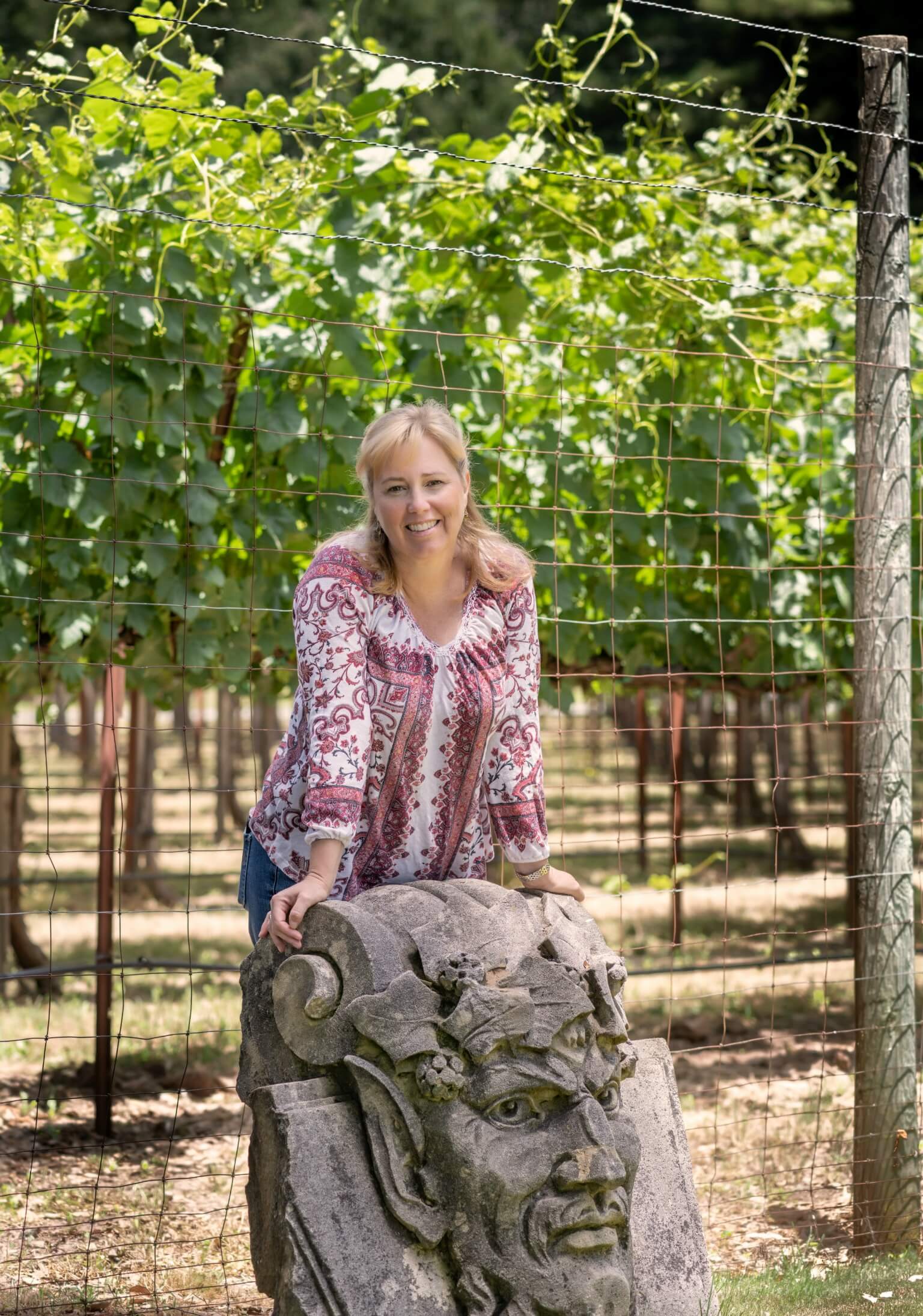 Kings Mountain Vineyards
Although we were there to talk wine with Kristi Bowers at Kings Mountain Vineyards in Woodside, a ghost of sorts still managed to surface. Maybe it sprang from the lion cages on the 50-acre property.
"A previous owner, George Whittell, was born into a wealthy San Francisco family but became a rather notorious philanderer and playboy," she recounts. "He kept an African lion on the property and would take it into the Woodside town center."
Also remaining is a tunnel Whittell built, leading to the theater building that's pictured on the Kings Mountain Pinot Noir label. Whether it was ever used to get alcohol onto the property for Whittell's wild parties during Prohibition is uncertain.
Kristi's parents purchased the estate in 1990, planting grapes two years later. "We didn't start selling the wine until 2007—it was a hobby wine," says Kristi, who oversees sales and marketing.
The vineyard is tiny. "We have one acre on quadrants," she explains. "Each vine grows and stretches towards another vine. That way we yield more than we could on just one acre, although it doesn't quite double our production."
While Kings Mountain originally offered Chardonnay and a Bordeaux-style Meritage, today Pinot Noir is their only bottling. "Our Clone 13 vines are from the Louis Martini Vineyards, one of the oldest clones in California," Kristi says. "The wine is very Burgundian in style. The other Pinot is called Bacchus. It's brighter and juicier, and may appeal to people with a more California palette."
While there is no tasting room open to the public, joining Kings Mountain's Wine Club opens up opportunities to visit, including an invite to the vineyard for a release party on November 3. "Our goal is to produce high-quality wines that people can enjoy and remember. The joy of operating a winery is that wine brings people together," Kristi says.
Kings Mountain library wines are available online at the winery's website and current releases can be found at Roberts Market in Woodside.
Note: About those lion cages, today the interior cages serve as a restroom and a storage room for golf equipment. The exterior cages remain as they were when they housed the lion. kingsmountainvineyards.com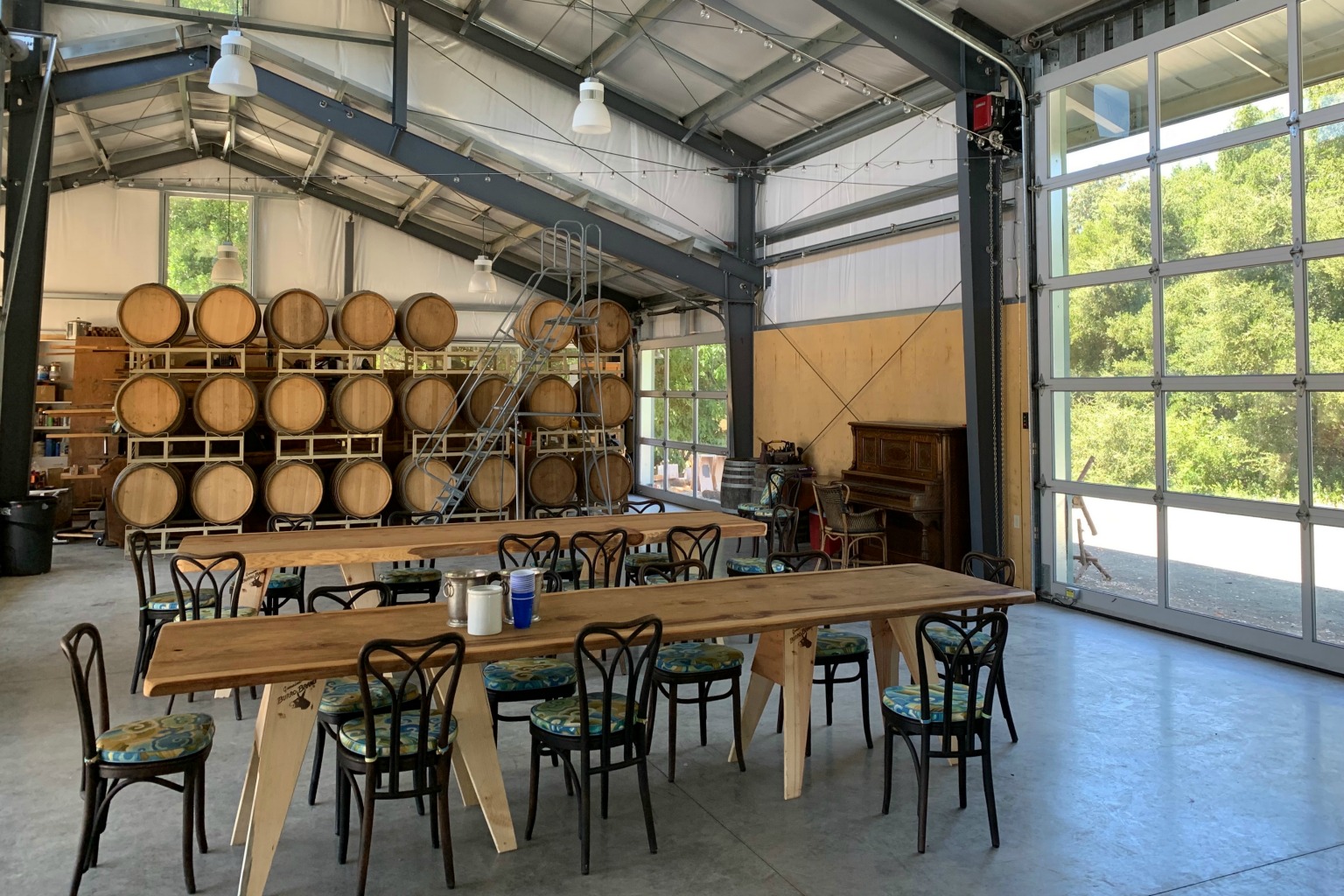 Neely Wine
Within minutes of walking into the beautiful new building that Lucy Neely calls the barn, the conversation shifts from acorns and the winery's roots to the future of Neely Wine—the recent planting of Grüner Veltliner, a white wine grape variety that's grown almost entirely in Austria. Well, until it landed on the floor of Portola Valley.
The 230-acre property that Neely Wine calls home was once an oak orchard farmed by Native Americans. The house near the top of the property was built in 1912.
"The Connollys put in a dam to irrigate their flax farm," Lucy explains about the subsequent iteration of the land. "They also grazed cattle on the ridge line."
When the Melchor family owned the property in the '80s, they asked winemakers Jim and Bob Varner to plant Chardonnay and Gewürztraminer on the lower portion of the property. These yield the three Chardonnay blocks now known as Home, Amphitheater and Bee.
Eventually Pinot Noir grapes were added in three blocks—Hidden, Upper Picnic and Picnic. The Gewürztraminer vines in Picnic were ripped out and replaced with Pinot grapes. "In Upper Picnic, Pinot Noir fruit wood was grafted onto the existing Gewürz root stock," Lucy adds.
Today, the Neely family oversees the 7% of the property that is planted in grapes with Shalini Sekhar acting as winemaker.
Neely Wines are available locally at both Roberts and Bianchini's and Lucy is working on selling direct to consumer. "The main driver is a tasting room," she says. "We're working with the community to get the kinks out of our plan to have guests at the barn." Meanwhile Lucy has been hosting some local fundraisers, such as a natural history vineyard walk for the Portola Valley School Foundation as well as expanding the Wine Club, which is offered with three different options.
"I can't believe I'm in the wine business, but I'm so grateful," she says. "Winemaking goes back 5,900 years and really connects one to the history of humanity." neelywine.com