Jeff Pollock inherited a lot from his dad, Jim, but his dad's passion for music is probably what he talks about the most. Jim is known in local musical circles as the "banjo guy," although his professional titles include President and CEO of Portola Valley-based Pollock Financial Group as well as Pollock Realty Corporation. Jeff's instrument of choice is the piano, and his love of music is both a hobby and something he shares with others.
While Jim has performed for six presidents, Jeff shares his music through the nonprofit Hearts of Silicon Valley (HOSV), which he helped found in 2002. The group's goal is "bringing people together through music in warm venues," Jeff says. Heart of Silicon Valley produces concerts in small venues-—usually homes—around the Peninsula. Each concert raises money for a different charitable organization. Not being tied to a particular organization allows the group to bring attention to little-known causes through their concerts, which Jeff says was one of the Heart of Silicon Valley's founding principles. In many cases, it also means that the host of each event and sometimes even the performers have a personal tie to the cause. Daryl Hall, for example, worked with HOSV to put on a concert benefiting Lyme disease, which Hall himself has struggled with. Heart of Silicon Valley has raised more than two million dollars to date for local charities. Jeff, along with other HOSV organizers Yvonne Wolters and Sheri Sobrato, are already in the midst of planning next year's marquee concert. The event will  benefit the Parkinson's Institute in Mountain View. The organization has become close to the Pollock family as Jim has sought treatment for Parkinson's at the center in recent years.
The concert isn't Jeff's only recent tribute to his dad. The pair's most recent project is the newly-opened Park James hotel in Menlo Park.  Everything from the hotel's restaurant, named after the city tree and city flower of Menlo Park, is something of a personal reference. The hotel's name is both a tribute to the city's Irish history, as Dennis "James" Oliver was one of the town's original resident, but also calls out Jim, whose full name is James Moore Pollock.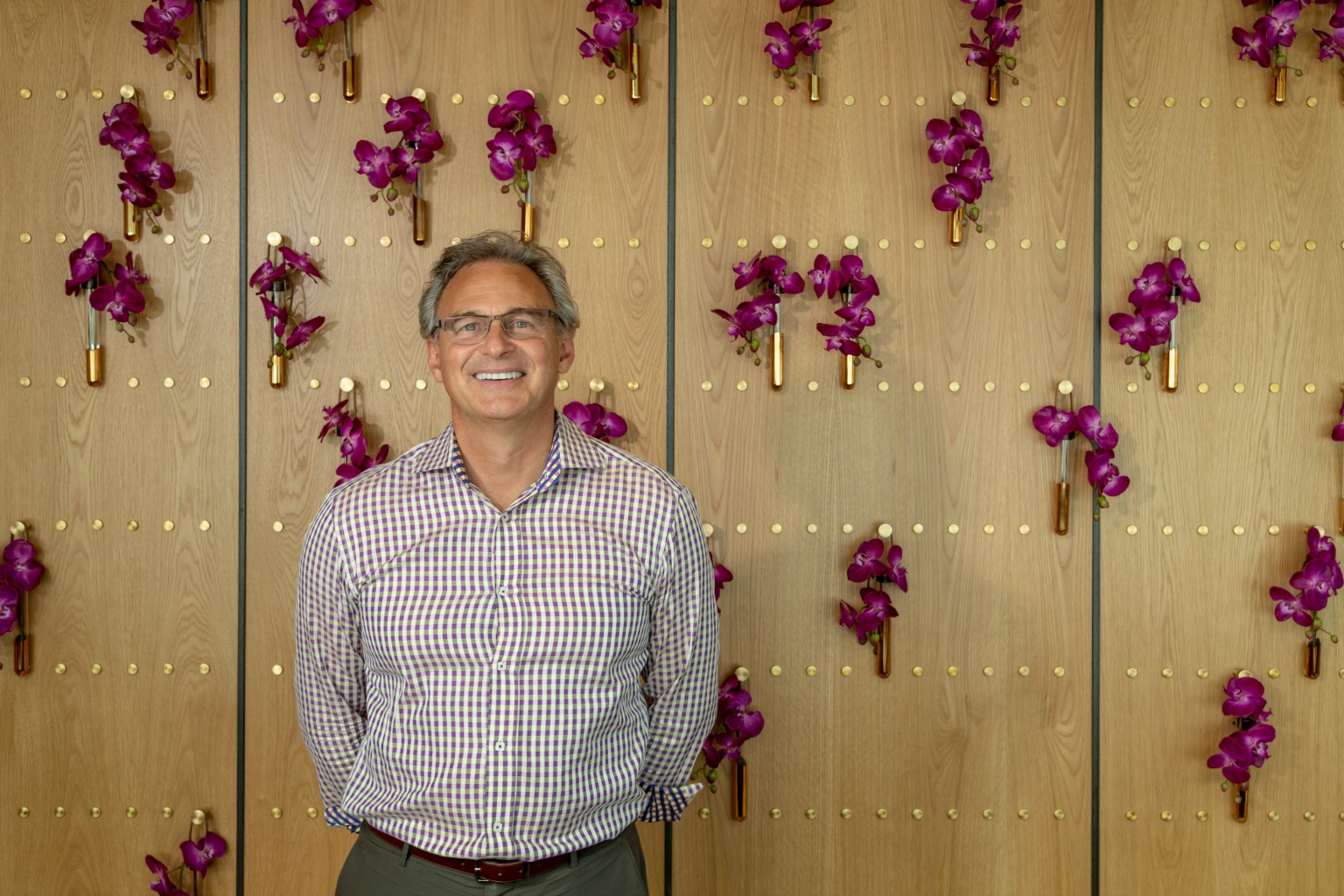 Jeff sees the Park James as a chance to give back to his hometown of Menlo Park, and his constant presence on the work site and then at the newly opened hotel testifies to his excitement about the project. It seems to have turned out even betten than he expected. During a recent tour, he pointed out the silhouette of two figures arm wrestling, painted on a wall near the check-in desk. The artwork is another reference to his dad, a champion arm wrestler, but this one was a surprise for Jeff, courtesy of the Park Jame's design team.
In keeping with the Pollock's musical talents, there are plans in the works to have weekend live music performances, with an emphasis on local musicians, in the hotel. The hope is that the Park James will become the epicenter of live music in Menlo Park. Both Pollocks belong to a men's club that counts a number of prominent muscians as members, so they expect to have no problem booking local talent. Ideally, it will even play host to a Heart of Silicon Valley event.
In his spare time, Jeff works with musicians beyond the Peninsula, writing songs that are recorded by artists in places like Sweden and Australia. Although he is technically a professional songwriter, Jeff seems to see this aspect of his music as just another way to practice a lifelong hobby. Jeff isn't ready to discuss his next project yet. We'll just make a safe guess that somehow, he'll find a way to make sure that music is involved.