Words by Kelly Chamberlin
What does it mean to be the pumpkin capital of the world? For Half Moon Bay's coastal region, it equates to producing 3,000 tons of pumpkins every year—and hosting an annual celebration paying tribute to that famous orange crop. And 2022 is especially notable because it marks the 50th anniversary of Half Moon Bay's renowned Pumpkin Festival. If you're ready to get your gourd on, here's a sampling of the area's many pumpkin-inspired delights, sights and bites.
Pumpkin Festival
Featuring live music, harvest-inspired arts & crafts, homestyle foods, contests and expert pumpkin-carving demos, the 50th Annual Half Moon Bay Art & Pumpkin Festival takes place October 15-16 on historic Main Street. The Safeway World Championship Pumpkin Weigh-Off kicks off festivities on Monday, October 10, on the IDES Grounds (735 Main Street). On Saturday, October 15, look for the Weigh-Off champion pumpkin and grower in The Great Pumpkin Parade, along with marching bands, classic cars, spirited floats and a procession of costumed characters.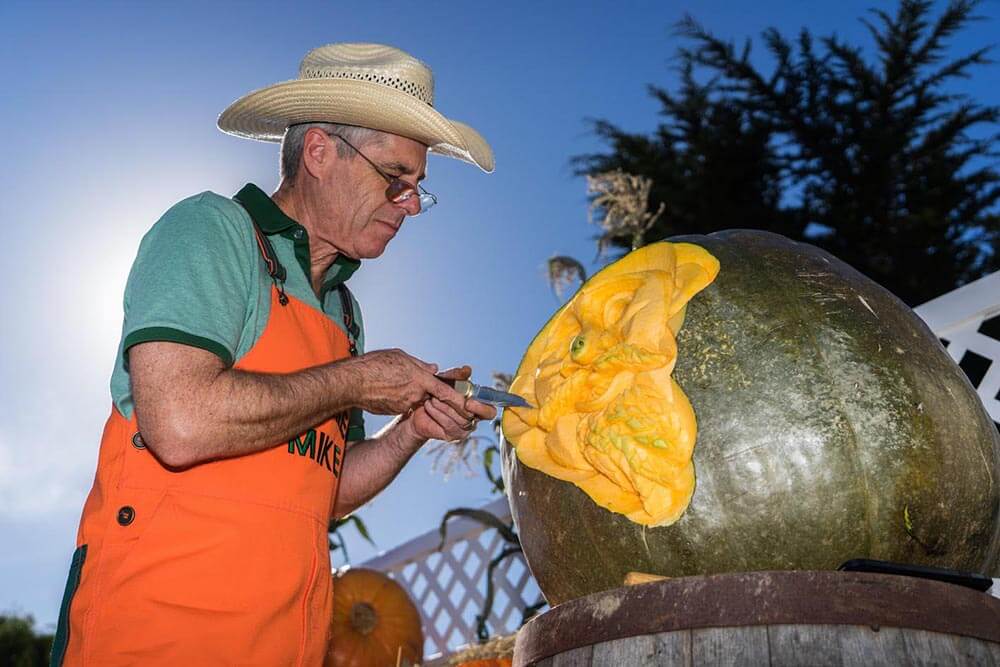 Pumpkin Patches
Spread out along Highway 92 (San Mateo Road) and Cabrillo Highway (Highway 1), local pumpkin farms offer up a wide variety of colors, shapes, sizes­—and activities.
Andreotti Farms
In operation since 1926, this family farm turns into a giant pumpkin patch with an abundance of reasonably priced gourds to choose from. 800 Cabrillo Highway
Arata's Pumpkin Farm
In addition to pumpkins, this family-friendly farm features pony rides, a petting zoo and the infamous Minotaur's Labyrinth (a two-acre hay maze that changes every year). 185 Verde Road
Farmer John's Pumpkin Farm
Look for more than 60 varieties of pumpkins and squash to peruse at this famous farm. 850 N. Cabrillo Highway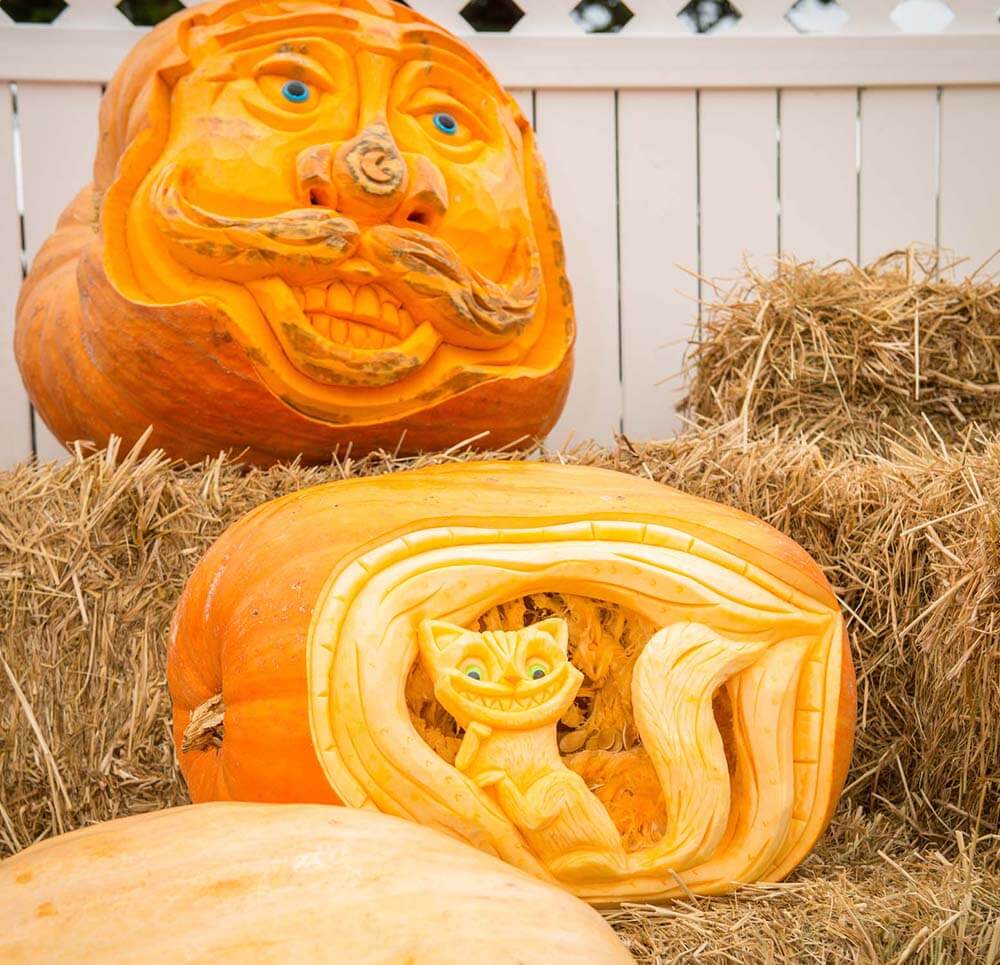 Lemos Farm
Through November 20, this family farm with year-round activities turns into "Halloween Palooza" with a haunted house, the Ghost Train, and of course, lots of pumpkins. 12320 San Mateo Road
Pastorino Farms
Through October 31, Pastorino's transforms into a seasonal pumpkin farm with hayrides, train rides, ponies, a petting zoo and giant slides. 12391 San Mateo Road
Repetto's
Find great prices on pumpkins plus a not-to-miss corn maze, which spans over an acre. 12592 San Mateo Road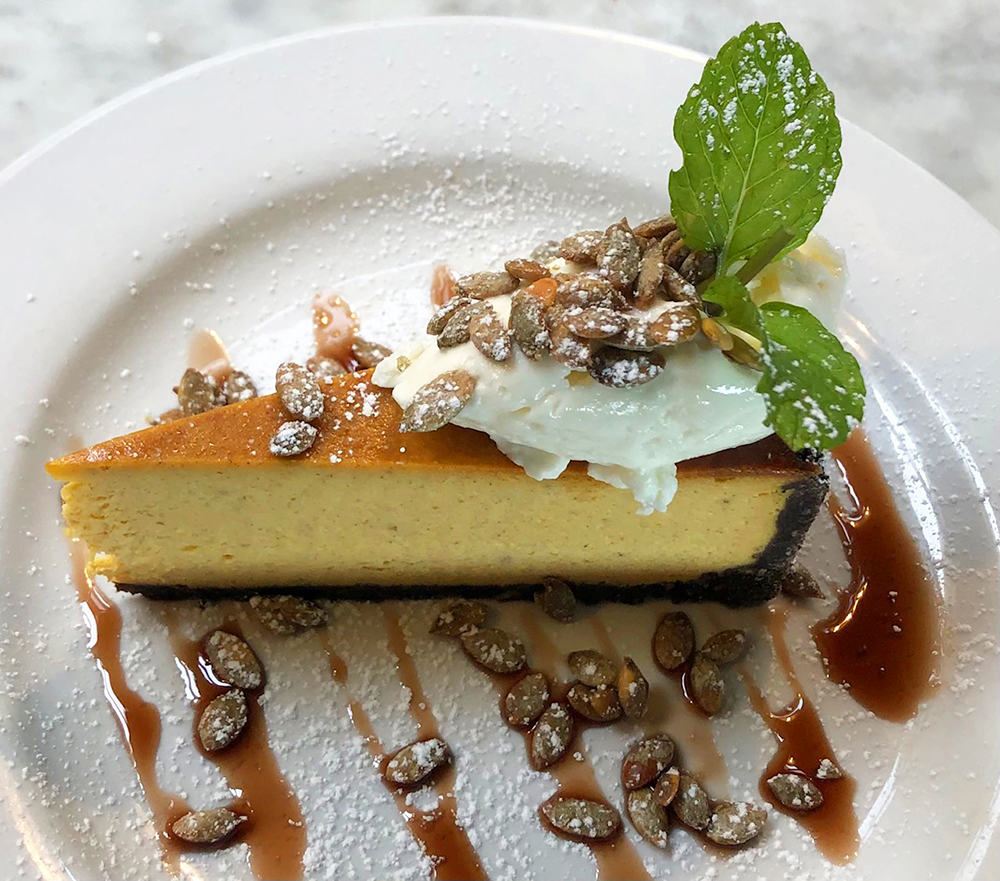 Seasonal Treats
Pumpkin Candy
This fall season, Small Town Sweets presents a wide selection of pumpkin treats including homemade pumpkin pie fudge, pumpkin spice malt balls, pumpkin spice caramels, pumpkin spice meringues and pumpkin pie saltwater taffy. 617 Main Street
Pumpkin Gnocchi
Sam's Chowder House is cooking up a variety of festive specials this pumpkin season including house-made pumpkin gnocchi in lobster cream sauce and delicious pumpkin cheesecake with bourbon whipped cream and toasted pecans. 4210 Cabrillo Highway
Pumpkin Brew
Head to Half Moon Bay Brewing Company for its famous Pumpkin Harvest Ale, available on tap and in 16-ounce cans. This full-bodied amber ale is made with locally grown sugar pie pumpkins and roasted with a secret blend of spices added to the brew kettle. You'll also find pumpkin-inspired soups and salads on the menu. 390 Capistrano Road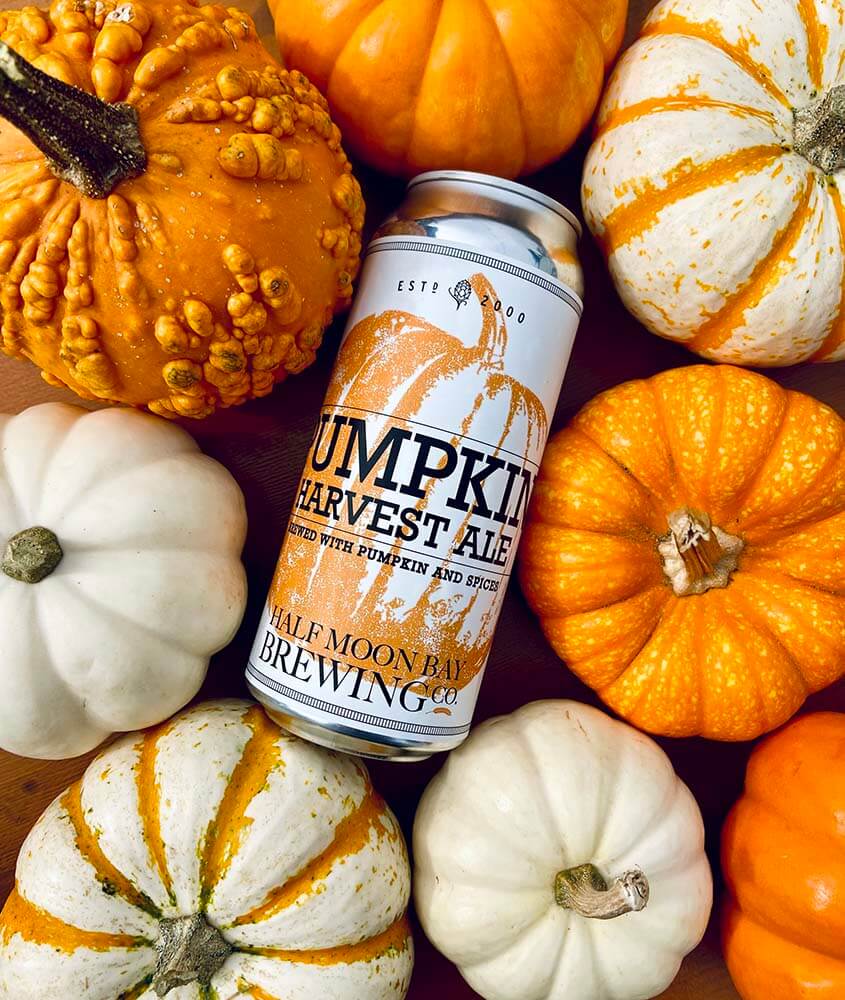 Pumpkin Goodies
Moonside Bakery and Café bakes up "Everything Pumpkin" including sweet loaves, muffins, croissants, scones, cheesecake, mousse cakes, French macarons and pumpkin-shaped cookies. You'll find pumpkin pie, of course, and even pumpkin pancakes and pumpkin-seeded bagels. 604 Main Street
Pumpkin Ravioli
Head to Cal-Italian restaurant (and Half Moon Bay mainstay) Mezzaluna for homemade ravioli stuffed with fresh pumpkin and served in a sage and butter sauce. 459 Prospect Way
Pumpkin Pie
James Beard Award-winning Duarte's Tavern, a family-run establishment since 1894, is serving up their signature pumpkin pie starting October 1. 202 Stage Road, Pescadero
Pumpkin Cheese
Harley Farms, home to award-winning goat cheese, is offering its seasonal Pumpkin-Spice Fromage Blanc, a deliciously creamy and light cheese with a subtle pumpkin tang. 205 North Street, Pescadero
Pumpkin Time
www.visithalfmoonbay.org
www.pumpkinfest.miramarevents.com
Photography: courtesy of Igor Porton, Kevin Henney, Sam's Chowder House and Michael Biesemeyer, Half Moon Bay Brewing Co. and Laura Acton