Jump on 101 and it's a one-tank (or one-charge) trip down to Paso Robles, about 160 miles south of San Jose. As you pass through Monterey and Salinas, you'll see flat, expansive views of the fields where America's salad greens are grown, and then you'll start glimpsing hills off in the distance. Before long, the road narrows, and you're climbing and winding your way up through oak tree-laden hill country until you've reached the southernmost point in the Salinas Valley. When 101 meets Highway 46, you've arrived at your destination: Paso Robles, or "PASS-oh," to the locals.
The number-one draw to Paso Robles is the wine. Grapes have flourished here since the 1800s, turning this area into one of California's leading wine-producing regions. This is the heart of Central California's wine country, with more than 250 wineries within easy reach. Most visitors flock to Paso Robles in early or late summer, or during the grape harvest in October, keeping hotels and tasting rooms busy. What many don't realize is that a visit in December, during the shoulder season, can be just as rewarding.
This time of year, Paso is just coming off the harvest, so everything slows down a notch. When you visit a winery, there's a good chance you'll run into the winemaker. Come January and February, the vines will be cut back to prepare for the spring, but for now, the vineyards are still ablaze with color, canopies bursting with vibrant shades of yellow, red and orange. If this is sounding pretty sweet, get ready for an end-of-year road trip to Paso Robles.
The Paso Vibe
Think wine culture in cowboy country. To be clear, wine is taken extremely seriously here, but it's kind of like the starch has been knocked out of it. The vibe here is friendly, not snobby. Paso's town square is at the center of it all, a sprawling green lawn complete with a red-brick Carnegie Library, massive pine trees and a small-town gazebo (home to summer concerts in the park). In Paso's historic downtown, you'll find restaurants, shops, art galleries and a slew of tasting rooms, along with an Amtrak station, making for easy access by train. With so much in walking distance, leaving the car behind is definitely an option.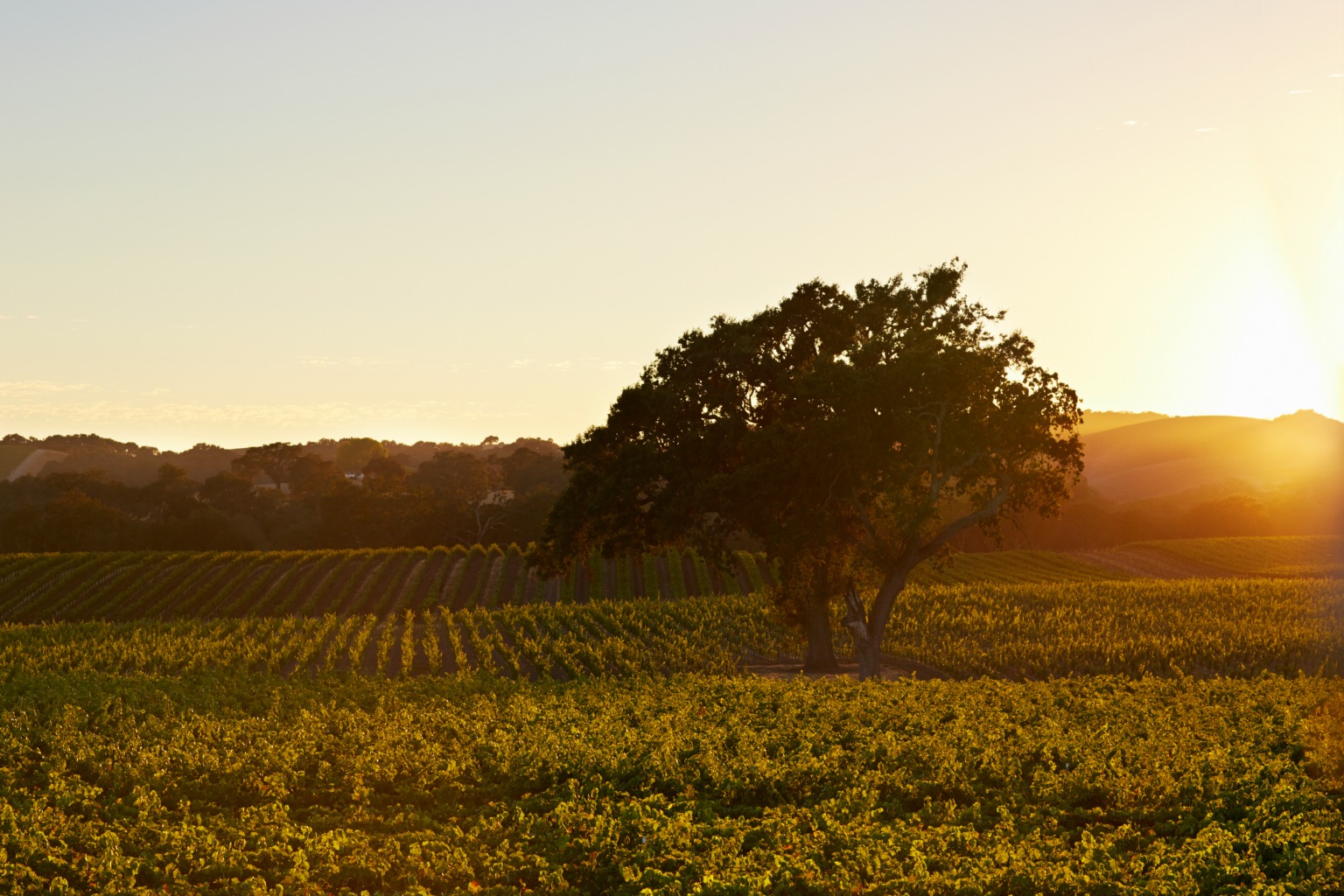 Go for Grapes
Again, there are more than 250 wineries in the Central Coast wine region, and Paso makes for a perfect hub. Unlike Napa and Sonoma, the wineries here are more or less centralized to one mountainous region. That adds up to stunning hillside vineyard views—and significantly less driving around. You really can't go wrong. Just pick up a map and head east or west along winery-studded Highway 46, but make sure to pace yourself. Better yet, freely indulge by booking from a range of local transportation offerings, including private drivers, limos and organized wine tasting tours. Rhone varieties, such as Syrah, Grenache and Mourvedre, as well as Zinfandel, dominate local wine production, but Paso is also a hotbed for Cabernet Sauvignon and Merlot. You'll also find a good range of whites including Chardonnay, Viognier and Grenache Blanc. Don't know where to start? Just off 101 at the southern edge of town, Tin City is a hip wine tasting destination featuring young, cutting-edge wineries like Desparada, ONX and Levo. Or, if you're looking for some stalwart selections, set a course for Halter Ranch, Tablas Creek, Zenaida, Thacher and Eberle. Tastings fees run $10 to $15 but generally get waived with a purchase. And keep in mind, there are close to a dozen tasting rooms around the downtown square, so you can also sip your way through Paso on foot.
The Other Stuff
While Paso Robles is known for wine, the area also has a budding craft brew, hard cider and distilled spirits scene. (In fact, they're touting their own tagline: Paso Robles… It's not just for wine anymore.) And it's really not. In a land full of grapes, there's a bounty of saignée (French for second pressed juice), which is used to make brandy, gin, vodka and grappa. When you're ready for a break from wine, you can choose from 12 stops on the Paso Robles Distillery Trail. Look for a mix of handcrafted spirits including vodkas and whiskies at RE:FIND, barrel-aged gin and rye whiskey at KROBĀR and burned orange peel and turkish fig brandies from Wine Shine. And you'll find a booming craft beer culture here too, including the venerable Firestone Walker Brewery, famous for hoppy ales, IPAs and lagers since 1996, along with a whole generation of new breweries like Silva Brewing and Earth & Fire Brewing in the downtown area.
Eat and Drink
Just think about it. Paso Robles is an agricultural community with two farmers markets in town. With ranches close by, you know the beef is fresh. And being 30 minutes from the coast, so is the fish. Restaurants practicing farm to fork and vine to glass include La Cosecha, a mashup of Spanish and Salvadorian cuisine serving variations of paellas and empanadas. Jeffry's Wine Country BBQ is the newest venture by Chef Jeffry Wiesinger. It just opened this past summer, and menu favorites include Smoked Tri-Tip with Zinfandel BBQ Sauce and Truffle Potato Chips. Also new in 2018, Eleven Twenty-Two is Paso's speakeasy-style mixology mecca. You'll need to ring a bell to gain entrance to this intimate 30-seat cocktail lounge. And if you didn't overdo the grape during the day, Taste in the Alley is considered one of the country's top 20 wine bars. If you see a bottle you want to try, they'll pour anything by the glass.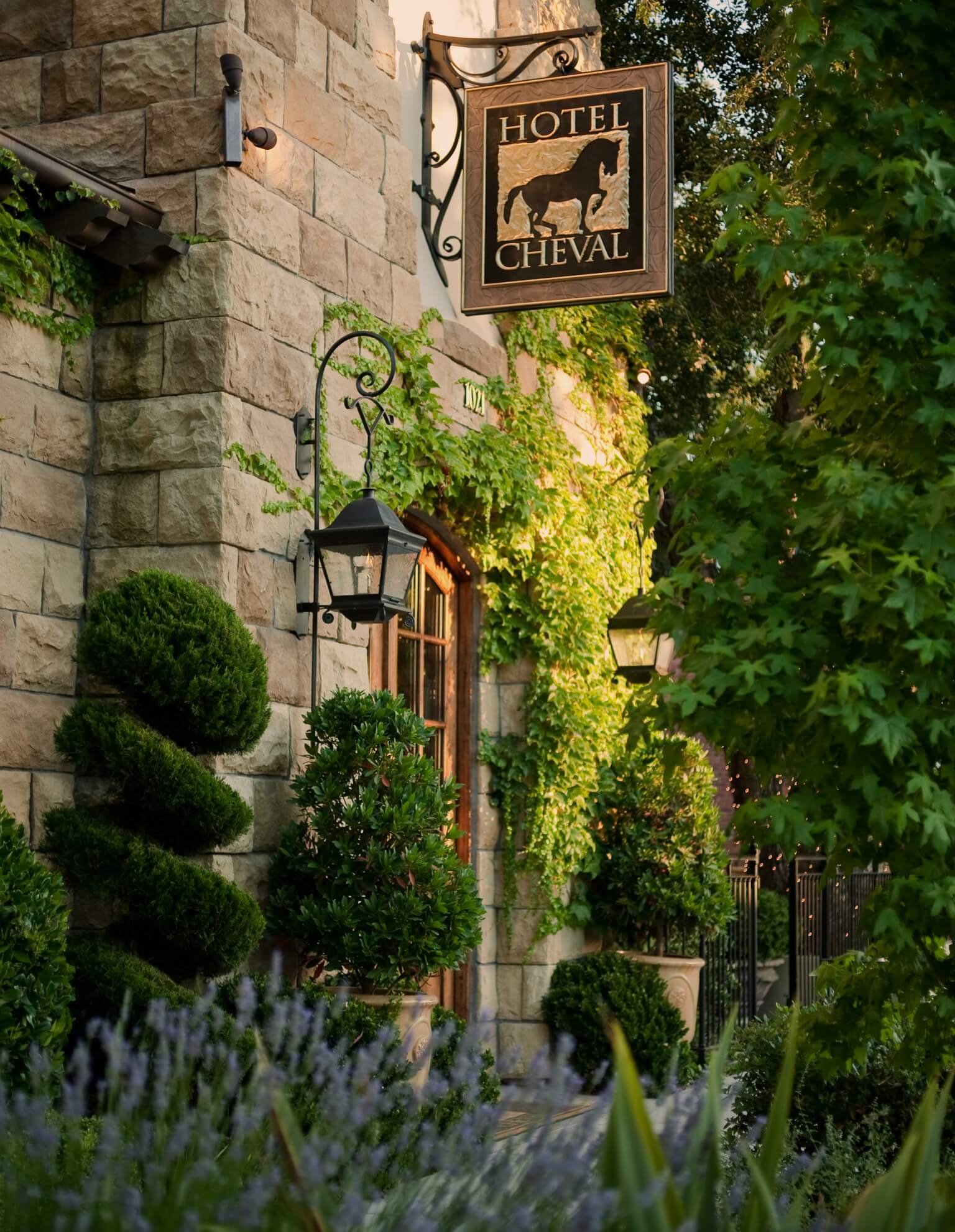 Where to Stay
Paso Robles offers a wide mix of accommodations including the downtown boutique luxury Hotel Cheval and the four-star Mediterranean-inspired Allegretto Vineyard Resort. If you really want to get close with the grapes, Paso has numerous variations on that theme. At Alta Colina's secluded 130-acre vineyard estate, you can stay in refurbished luxury retro trailers and sip your morning coffee looking out at the vines. Or try the SummerWood Winery & Inn (located within its own estate vineyard) for B&B style lodging, including a private wine reception and farm fresh breakfast.
In the Hood
If you can build in a little more time, catch Route 46 out of Paso and head for the coast. You'll be rewarded with eye-popping views as you wind your way down to the Pacific. In about 40 minutes, take your pick of sandy beaches like Cayucos, Cambria and Morro Bay—or add in a visit to Hearst Castle, just up Highway 1 in San Simeon.
For more information, visit travelpaso.com