Pape Meat Co. is the oldest continually operating business in Millbrae, and it's easy to see why the butcher shop has survived for so long. Although Pape has only shared its space with Bacchus Wine & Spirits by Quinton Jay since 2014, the two businesses make a lot of sense together. The wine shop occupies an area that previously held a small grocer, but longtime customers seem fine with the narrower scope of options. "Who knew that you didn't need groceries and all you needed was wine?" jokes Pape butcher Ryan Lawson. The holidays are the busiest time of year for both shops, but Ryan and Bacchus owner Quinton Jay were able to spare some time and take us behind the scenes for a peek into how they provide everything you need to celebrate the season.
At Pape, the holidays mean prime rib. Serious meat lovers will actually have picked out their prime rib before the weather turns cold, since Pape has two enormous dry-aging rooms where the beef can develop deep, savory flavors before it even hits the roasting pan. The shop will sell over 10,000 pounds of prime rib between December 15 and New Year's Eve, and there's hardly a more impressive holiday centerpiece out there. However, if cooking and carving a huge bone-in roast sounds more like a nightmare than a celebration, Ryan recommends one of the shop's beef tenderloin roasts. Seasoned with Dijon mustard, garlic and rosemary and wrapped in pancetta, a tenderloin is a snap to cook and easy to slice. Both tenderloins and prime ribs are sizeable cuts, so Ryan steers people cooking for a smaller crowd to the shop's lamb racks. Although lamb is in the butcher case all season long, Pape's special seasoning (a mix of herbs and sesame seeds) makes it special enough for a holiday meal. If you call in advance, the Pape team is also happy to tie two racks together and create a crown of lamb, because what's more festive than a crown?
On the other side of the store, Quinton is quick to point out the Bacchus' labeled wine racks. These are decorated with outlines of a pig, a cow and a crab to indicate which kind of main course the wines below them would taste best alongside. "These are for human," Quinton explains. But if you're willing to engage in a little conversation, Quinton and the rest of the staff at Bacchus are ready to help you find the perfect bottle for any occasion. Generally, they'll start with a few questions: what you're serving, how much you'd like to spend and what kinds of wine you've enjoyed in the past. But what if you're not responsible for hosting yourself, and instead will be a guest this season? Quinton uses a five-foot-long refrigerated case to stock his absolute favorite meats, cheeses and other wine-friendly products that make perfect gifts. Grab a jar of local small-batch jam, a wheel of Cowgirl Creamery Cheese and some truffle-infused salami, and you can show up to your next holiday event with the makings of a perfect appetizer.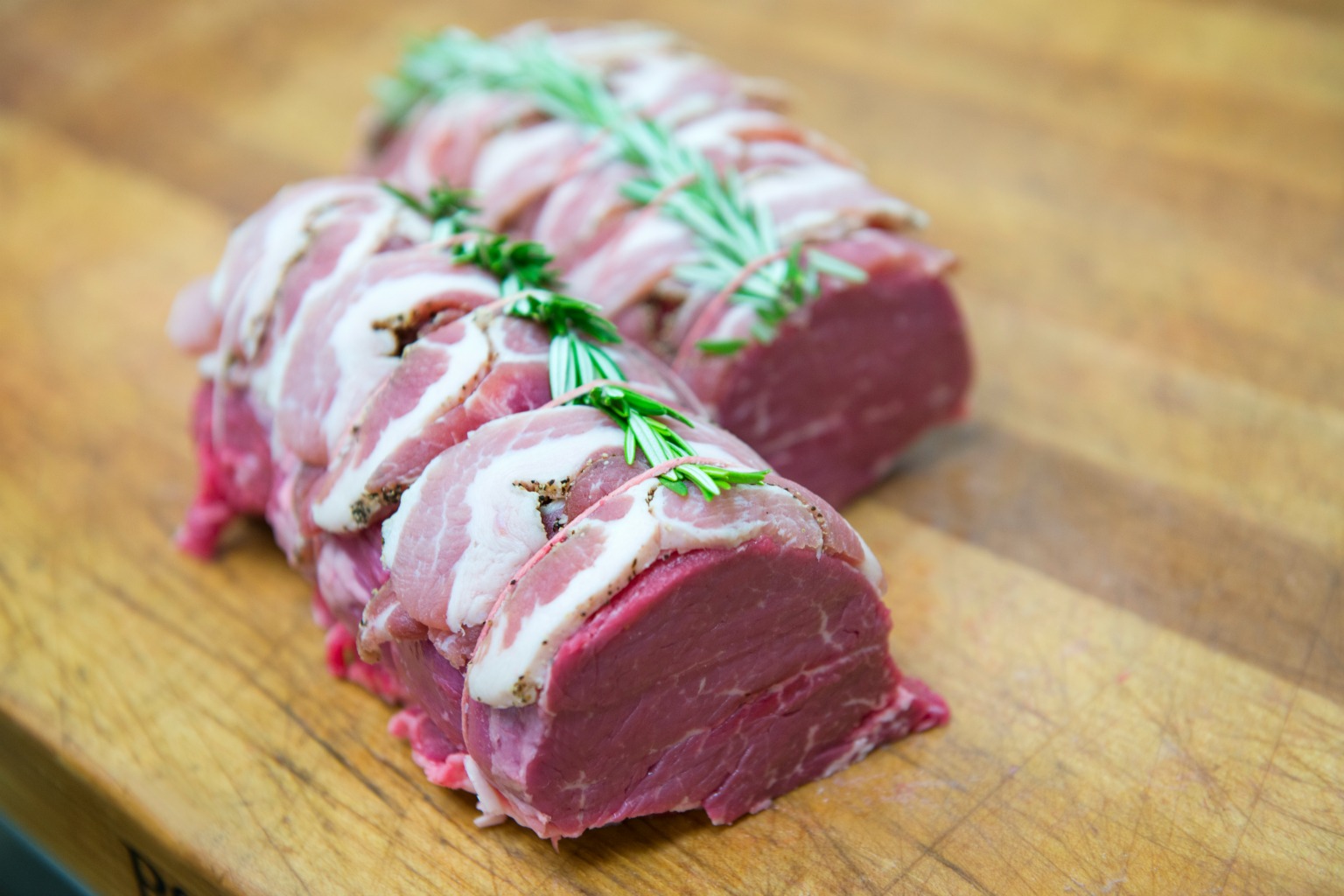 Although the stores might not be an obvious visit as you're checking off your holiday gift list, both Ryan and Quinton have customers who come in looking for presents. Most of the gifts at Pape come from the section of the butcher case that houses Japanese beef. Pape is the only licensed retailer of authentic Kobe beef on the West Coast, with a gold plaque and hand-lettered Japanese sign hanging on the wall to prove it. True Kobe beef is only raised in Japan's Hyōgo Prefecture and comes from only one select breed of cattle, and the beef's rarity means that it can command hair-raising prices (think up to $200 a pound). But if you'd like to surprise someone with a truly spectacular meal, a Pape Kobe steak might be the perfect gift. Although there's no shiny wrapping paper or tinsel behind the butcher counter, the butchers can help you package a present. The staff at Pape is happy to vacuum-seal anything you purchase, and the heavy-duty plastic can go straight into a hot-water bath if you're planning to cook sous-vide. Have a secret family recipe for your holiday dinner? Ryan will even add a customer's own herbs and spices to the package before he seals it up.
On Quinton's side of the shop, all the gifts are helpfully pre-packaged in glass and topped with a cork. Although the shop primarily sells wine, it also features local craft beers and ciders in the cold case, and stocks a small selection of hard liquor. Whiskey is the best-represented spirit on the shelves, both because it's a favorite of Quinton's and because it's become an increasingly trendy beverage in the last few years. With limited space, Bacchus is really a way for Quinton to showcase his favorite bottles, and he's more than happy to steer you towards a spirit the recipient is sure to love or something they've never tried before. A combination wine shop and butcher store might not sound like the most obvious place to celebrate the season, but Pape Meat Co. and Bacchus Wine & Spirits by Quinton Jay are certain to become an essential part of your holiday traditions.
25 Hillcrest Boulevard, Millbrae
Bacchus Wine & Spirits by Quinton Jay • 650.697.9463
Pape Meat Co. • 650.697.2232