What do you do with your tiny infant when you're chasing after your toddler? This was the dilemma facing second-time mom Eli Yonas after her baby daughter was born in 2016.
"I didn't even think of it with my first baby: I just held him the whole time. But you can't do that when there's a two-year-old who needs you too," says Eli. "I wanted an alternative to putting my daughter in a swing, somewhere I could get on the floor and play with both her and my toddler."
Eli searched high and low for a suitable floor mat. "I knew it had to be comfortable, easy and not an eyesore," she explains. "It had to be made of high-quality material, non-toxic and comfortable." The only problem: there was absolutely nothing on the market that met these specifications. She decided to create a mat herself, and Toki Mats was born.
Eli runs the company from her San Mateo home. Her brand name is a charming play on the Hebrew word 'matoki,' meaning 'my sweetheart.' And it turns out that Eli's instincts were right on target. Since making its first sale in 2017, Toki Mats has amassed an ardent fan base of parents.
The mats provide a large, cushioned space for babies to learn to love tummy time and safely perform milestone exercises like rolling, sitting and standing. Eli devised the padding from latex foam, which is naturally antibacterial, self-ventilating and non-allergenic. The covers are available in natural cotton or in waterproof versions made of bamboo jersey, and in addition to the classic mats, Eli also offers an organic latex line.
A world away from typical primary-colored fabrics for children, the mat covers come in beautiful, subtle shades and patterns that live happily alongside more adult décor. A quick tour of Eli's website shows just how close to her heart the Toki Mats venture is: many of the super-adorable photographs and videos feature Eli's husband and children having flat-out fun on their own home floors.
Despite her clear vision for the product, Eli wasn't initially sure how to go about turning it into reality. "Not knowing where to start was unnerving," she admits. "I researched fabrics and materials every day. Then, two months into my maternity leave, I had a breakthrough."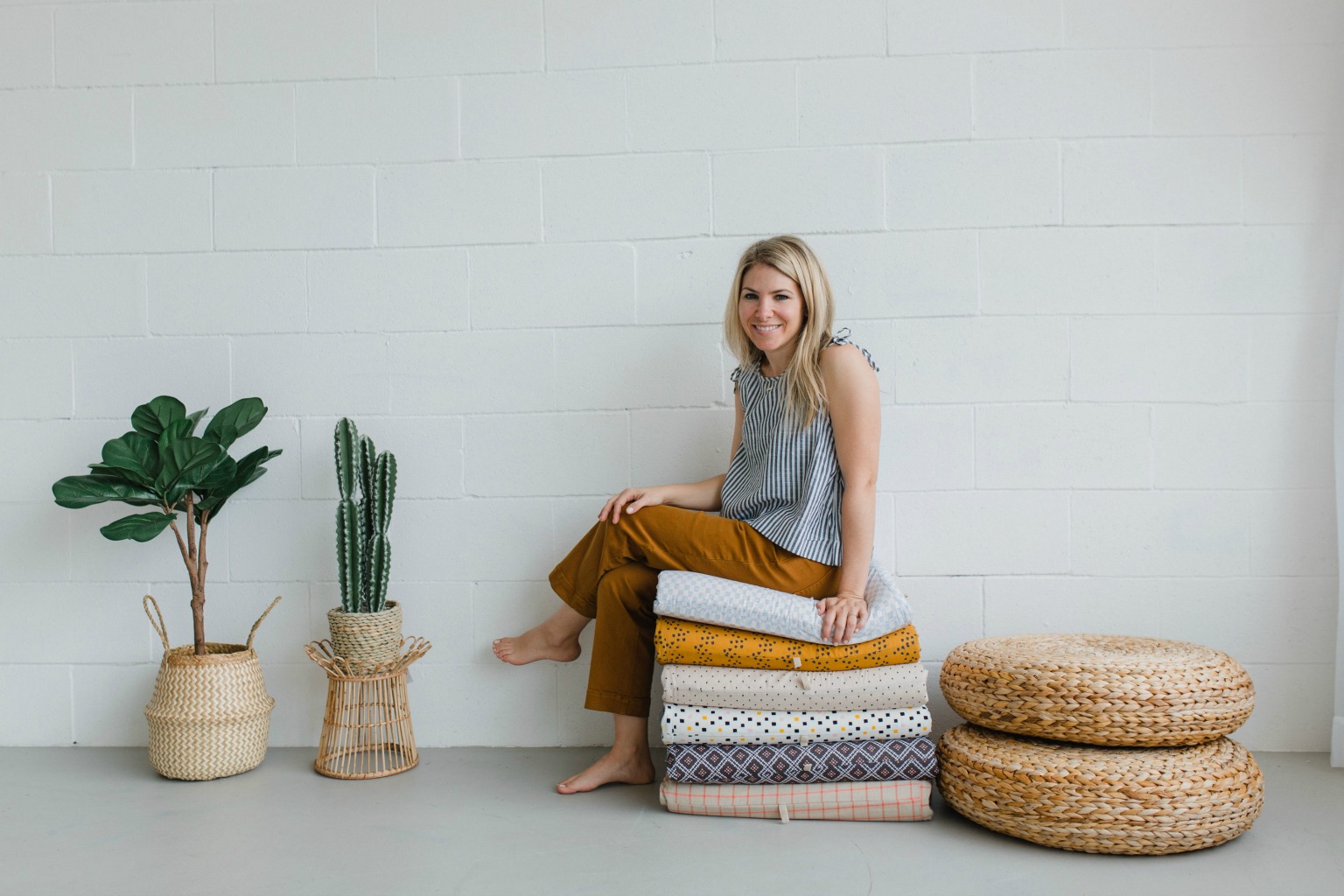 At a textiles conference in San Francisco, a supplier took Eli under her wing. "She gave me a ton of really great advice. She even held my daughter while I looked at fabric swatches," recalls Eli. "I've been back to the same conference every year since then, and the supplier always looks out for my daughter, who is three now."
Just one year after she first conceived the idea for Toki Mats, Eli had hired her cut and sew manufacturer, employed a fulfilment contractor, leased a storage and shipping space, launched a website, found resources to work on advertising and social media promotions and sold her first products.
This would be impressive under any circumstances. But for a mother of two young children, who also has a full-time career as a partnership manager for a large technology firm, it's an even greater achievement. How does she manage it all?
"I ask for and accept help in any shape or form," Eli responds. "My husband is a fantastic partner at home. We share looking after the kids 50:50 and he helps me out with warehouse management as well. Also, help from our family is invaluable to me. Some family members live locally and although my mother lives in Los Angeles, she flies up every few weeks to look after the kids for the weekend. Those tend to be my most creative and productive times."
Reflecting on the difficulties of balancing her role as mother, corporate employee and business owner, Eli shares, "I've learned that I can't do everything as perfectly as I'd like. I focus on the highest priorities in the three areas of my life and do whatever will make the most difference in each of those areas.
"It's tempting to do everything yourself," she adds. "This is good to help you learn all parts of the business, but eventually you work out which elements don't match your skill sets or availability or passion." It still leaves Eli with a full plate: she currently takes care of customer service, social media, the website and inventory control and is often onsite either at the women-run cut and sew factory in San Francisco, or the storage facility in San Mateo where her fulfilment contractor is based.
Eli's passion for Toki Mats is unbounded, even though she finds herself dedicating most nights and weekends to the rapidly-growing company. "Most of it is fun and it's helping me re-engage with my creative side," she says. "I enjoy it. I'm very goal-oriented. I like producing, achieving and pushing boundaries. Being the owner of the whole process is what excites me most.
"Selling my first mat was beyond exciting and validating, but also terrifying," recalls Eli. "I had no idea how people would respond. Even now, after hundreds of good reviews, my heart skips a beat when I open a new review. It matters a lot."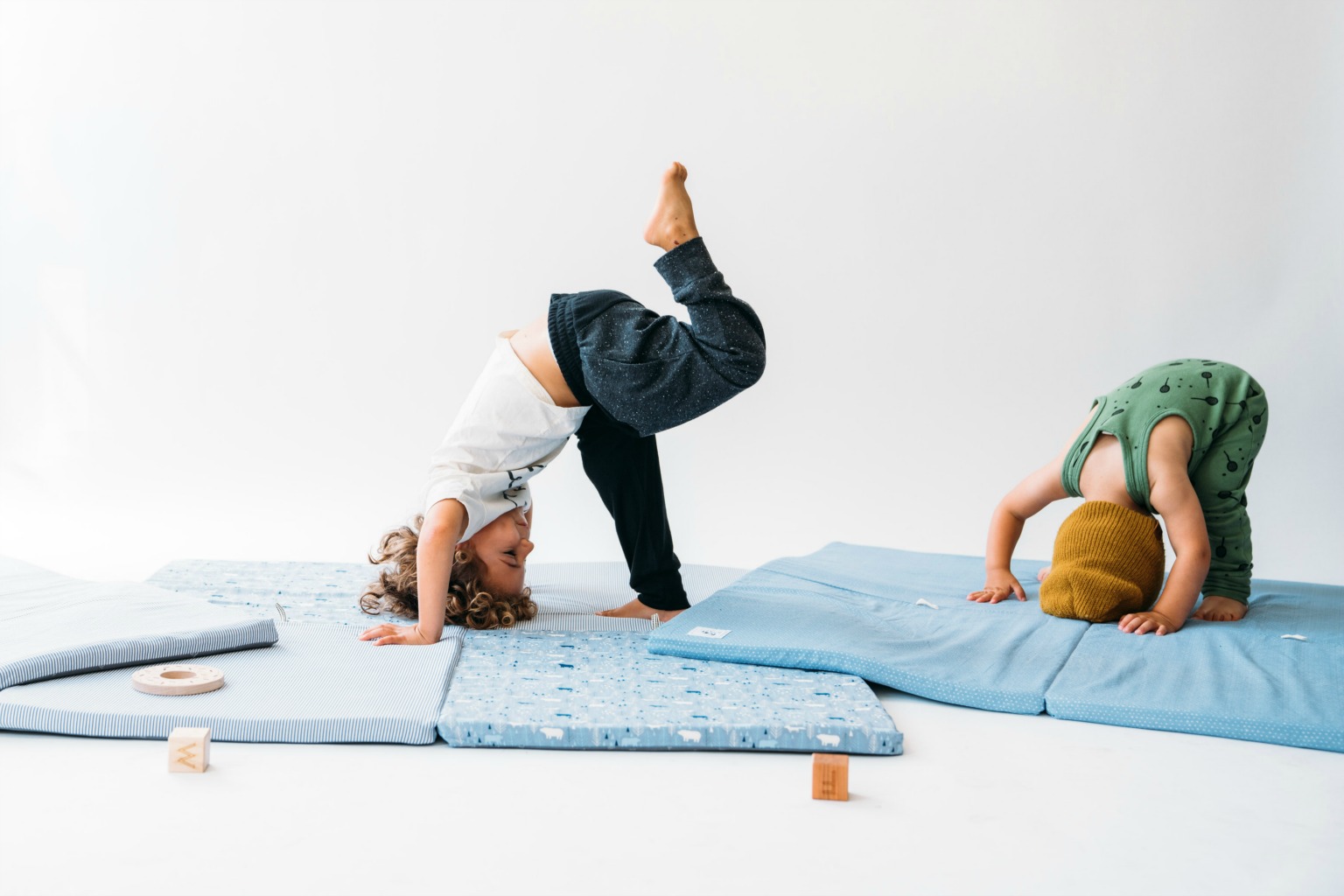 Some of her favorite feedback comes from mothers of premature babies, who say the thick softness of the mats is a big factor in keeping their babies on schedule with their physical milestones. Many reviews describe how the mat has transformed tummy time from a chore to something their babies love. Even more say that their mats provide the perfect amount of cushioning for parents sitting on the floor with their children.
As with all good inventions, there's a beautiful simplicity to the design and function of Eli's creation. It's surprising to think of a play mat as a breakthrough product, but anyone who regularly finds themselves on the floor with a child will be wondering why no one had this idea years ago.
"One reviewer said that her family loves that the mat means she gets down on the floor to play with her kids way more than ever before," Eli says with a smile. "It's really heartwarming to hear that the mats have made people's lives better. Exactly what I hoped to achieve."
get on the floor