words by Eva Barrows
Walking into a Pilates studio for the first time can feel intimidating. Rows of unfamiliar exercise equipment, spring-powered sliding platforms inside wooden tracks and a tall, slender bed-like apparatus encompassed by a metal frame with all sorts of pulleys attached beg explanation. Nicole Kennedy, founder and owner of Empowered Body Pilates in Los Altos, is aware of this initial apprehension.
During an introductory Pilates class, Nicole guides me on how to sit on the reformer (the sliding platform with springs), acquaints me with its footrest, noting to press against it—not pull on it, or else the bar will fly toward me. Then she talks me through laying my torso on the platform with my head supported between two bumpers. I place my feet in the proper Pilates V-shape position, heels together on the bar. After demystifying the apparatus as she does with all her students, the real work begins.
"Press away," Nicole instructs. "Scoop the abdominals."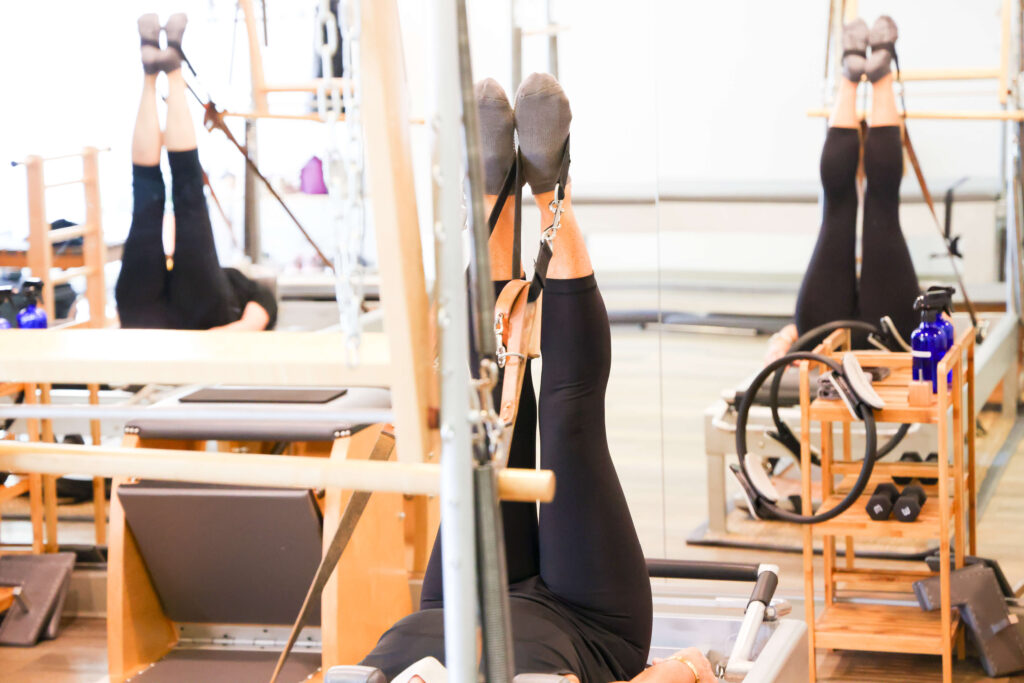 As I bend and straighten my legs, she tells me I'm essentially doing a lying-down squat. This helps me better picture how my body and the reformer work together. Nicole empowers her Pilates students to develop body awareness through bite-sized bits of education as they strive to achieve "a little more" mobility with each exercise and session.
Before Pilates was her thing, Nicole danced with the San Francisco Ballet. Growing up in Santa Barbara, she performed in the local ballet company after finishing high school. Encouraged by a visiting choreographer to take a San Francisco Ballet company class, Nicole was discovered and asked to join the company. She moved to the Bay Area in 2004 to begin her dance career. 
As Nicole figured out her new role within the company, she decided to try Pilates sessions at the onsite wellness center. "I couldn't stand it. I hated Pilates," she recalls. "I could not figure out why, as a highly trained athlete, I couldn't push the springs out. I couldn't pull the leather straps." But instead of running away from it, Nicole embraced Pilates.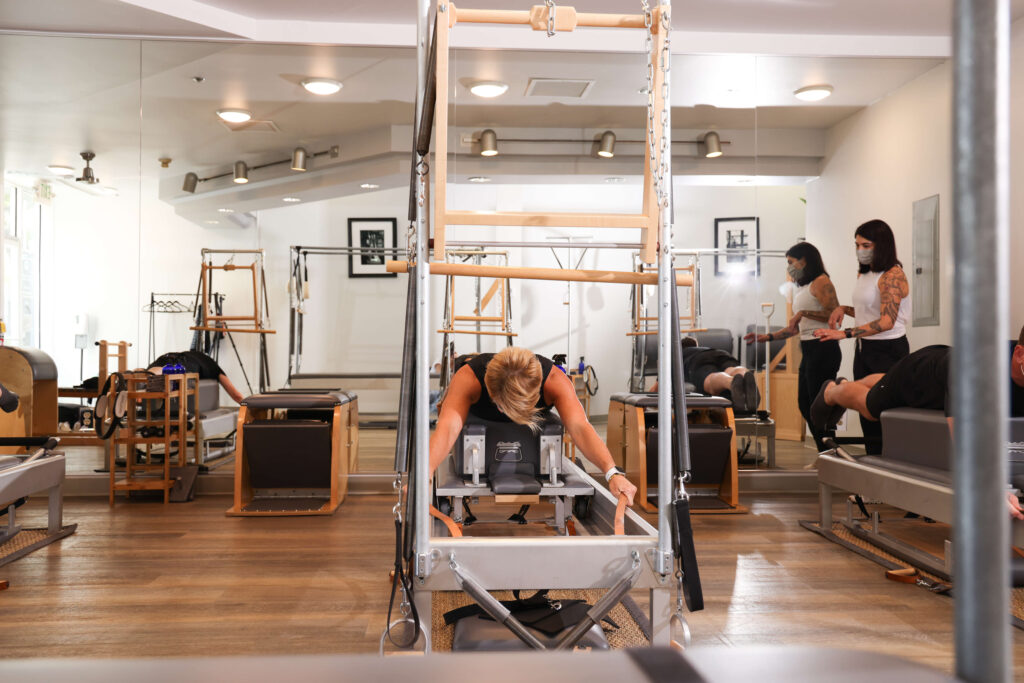 She retired from ballet in 2010 and became a certified Pilates instructor the same year. Many of her clients are not dancers, and she finds working with them very rewarding. "There's something so magical about watching a person who has had very little movement in their life suddenly realize their potential, realize their capability," she says.
After earning a liberal arts degree from Saint Mary's College in Moraga, Nicole opened her studio, Empowered Body Pilates, in downtown Los Altos in 2017. She makes a practice of maintaining class sizes of three. "I believe that smaller groups have the ability to give an instructor the opportunity to dig into those small details," she says, "to really help a person make permanent change."
Although many associate Pilates as a recent trendy fitness craze, it actually dates back 100 years. Joseph Pilates developed his teachings and invented his fitness apparatuses in Europe during the first half of the 20th century. In 1925, he opened a fitness studio in New York City where celebrities and dancers began to train after learning about the rehabilitative benefits of Pilates' curriculum. Nicole attributes the popular wave of Pilates on the West Coast to New York-based instructors moving to Seattle and Los Angeles in the early 1990s. Since then, celebrities, magazines and social media have fueled the growing buzz.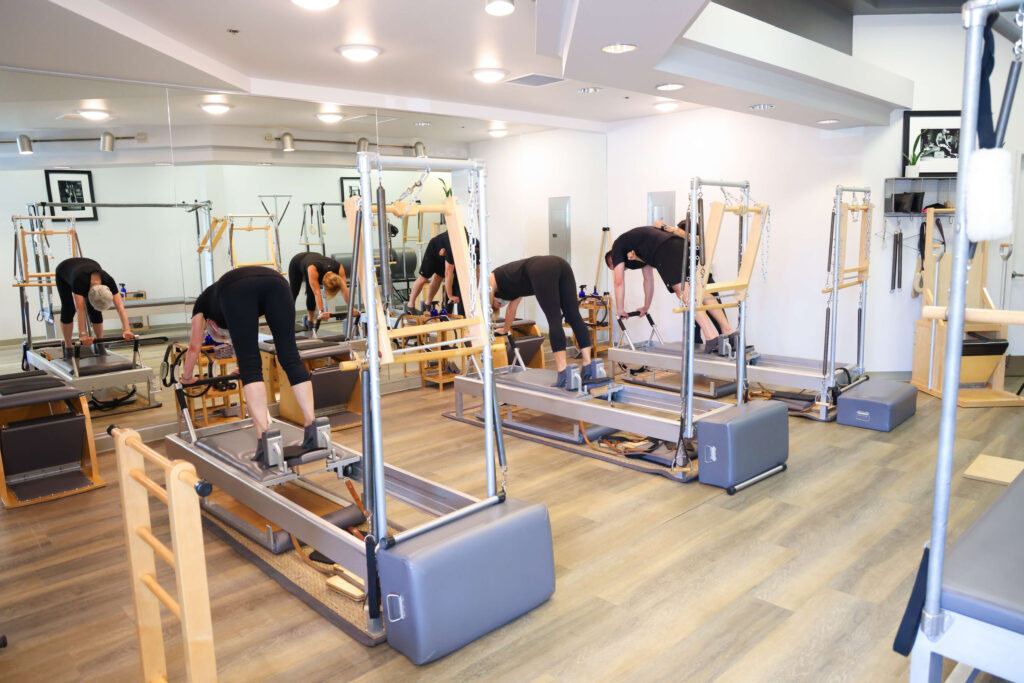 Nicole helps her students connect with the intention behind Classical Pilates exercises by using the original equipment and movements. "Without a strong sense of understanding where an exercise is its most fundamental, how can that exercise be broken down and then be enhanced?" she posits. "You can't take it and reinvent it and turn it on its head if you don't know what all the sides of the piece look like from the very beginning."
Breaking down the components of an exercise to modify it to a student's needs is essential. Maybe the original exercise is too difficult to learn all at once. By approaching it in stages, Nicole allows students to build and strengthen and eventually take on the full exercise. "There are just so many amazing ways you can modify Pilates," she notes. "It has the ability to be so versatile to every population. That's what's so beautiful about it."
As a dancer, Nicole experienced Pilates' healing and strengthening benefits first-hand. She used Pilates to stay strong during an ankle injury and to make a quick recovery from surgery. Other advantages she cites include building strength without building excessive muscle mass, maintaining symmetry between both sides of the body and sustaining flexibility.  
She takes satisfaction in the transformation she sees in her students—whether it's using Pilates to help recover from a spinal injury or mobilizing bad hips and knees. A former professional triathlete turned to Pilates to lengthen her muscles and focus on her core so she could be more efficient running and biking. "There's not much it's not good for," notes Nicole.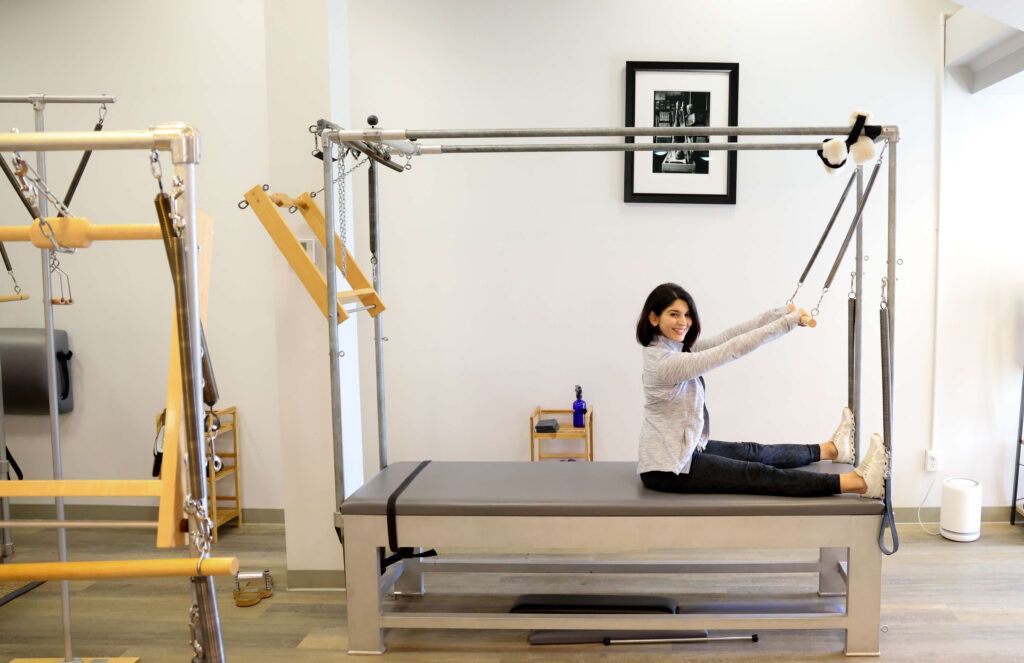 During her sessions, Nicole also taps into the mental element that's inherent in the practice of Pilates. "The way I choose to teach has a lot to do with mindfulness, being present in your body," she says. "It's extremely hard for people to let go of what is happening outside of these doors and just take the opportunity to fully concentrate
on themselves."
Nicole has big plans for her business, starting with a move into a larger studio space in downtown Los Altos. She looks forward to scheduling two classes of three students, each happening at the same time. This expansion will also open up the opportunity for Nicole to mentor additional instructors. "I love watching aspiring teachers say their first words and get it right," says Nicole. "I help them set a really clean and clear foundation for what their next steps as a teacher are going to be."
What won't change is Nicole's approach: active encouragement and hands-on instruction aimed at bringing out the best in her clients. "I think we all need that combo cheerleader/tough coach every now and then to help us realize what's possible," she notes. "Because we're all capable of incredible things if we believe in it, but often someone else needs to believe in it with you."