Words by Kate Daly
When you hear the name Putnam you may immediately think about the block of car dealerships on Burlingame's Auto Row, but the family is actually rooted in generations of farming—a tradition that continues on the Peninsula today.
Now in his late 80s, patriarch Joe Putnam lives on Woodside's 14-acre Mission Farm, surrounded by crops, an orchard, horses and chickens. His daughter, Lisa Putnam, runs the farm with the help of one caretaker and 10 volunteer gardeners. They planted corn last spring so Joe could see it out his window and advise them as usual.
Joe was a sharecropper in a little town near Gregory, South Dakota, when he met and married a farmer's daughter, his late wife, Mary Lou. He started selling cars to support their young brood of six kids, and when he heard about a car dealership for sale in Burlingame, he flew out to see it. Back in 1965, the family could only afford one airplane ticket, so when the decision was made to move west, the rest of the family followed by train.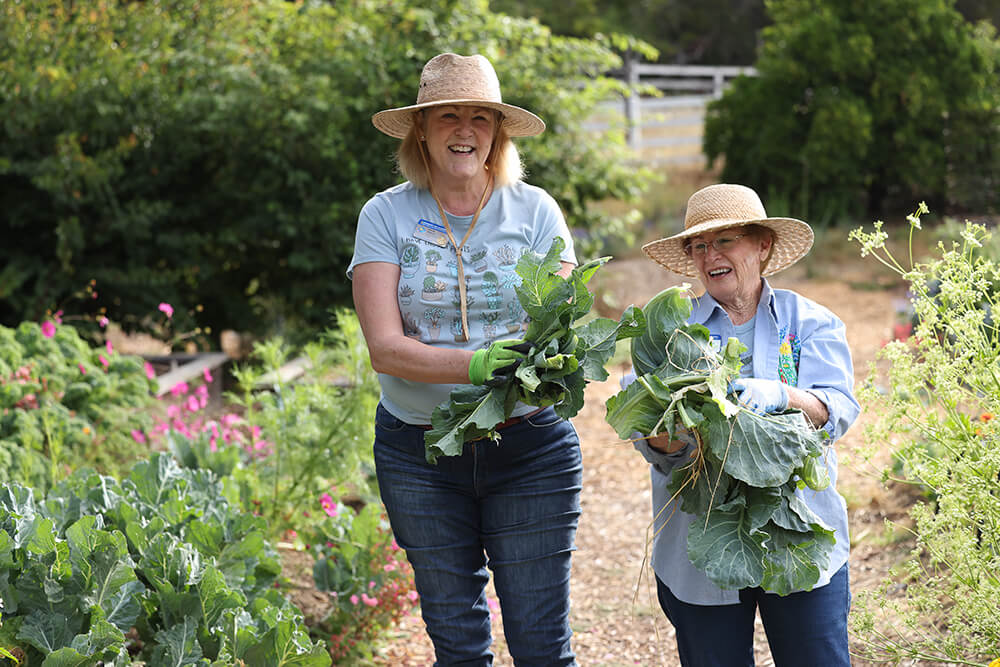 "Idyllic" is how Lisa describes her childhood. "We all rode horses, went to Woodside Elementary School and there wasn't such a thing as homework," she recounts. With a pack of friends, she used to gallop all over Guernsey Field (since renamed The Horse Park at Woodside) and raise steers, lambs and chickens for 4-H. Although neighbors owned businesses such as a carpet or alarm store, above all, she says, "They were people who liked land, who liked horses."
As Lisa tells it, her father was so into horses that he bought property on Mission Trail and built a barn, a riding arena and a covered arena. "My dad spent all of his time riding," she says, "so my mom said, 'I'm never going to see you unless I build a house where the barn is,' so they did."
That was about 35 years ago. By then, the kids had already left home. After graduating from Notre Dame High School, Lisa earned a B.S. in Agricultural Economics from UC Davis. While living in Sacramento, she studied to become a UC Master Gardener like her mother and two aunts, who had grown up on a farm without electricity or running water. Although they already knew some basics, they wanted to learn more. With its mission "to extend research-based knowledge and information on home horticulture, pest management and sustainable landscape practices," the University of California program provided that opportunity.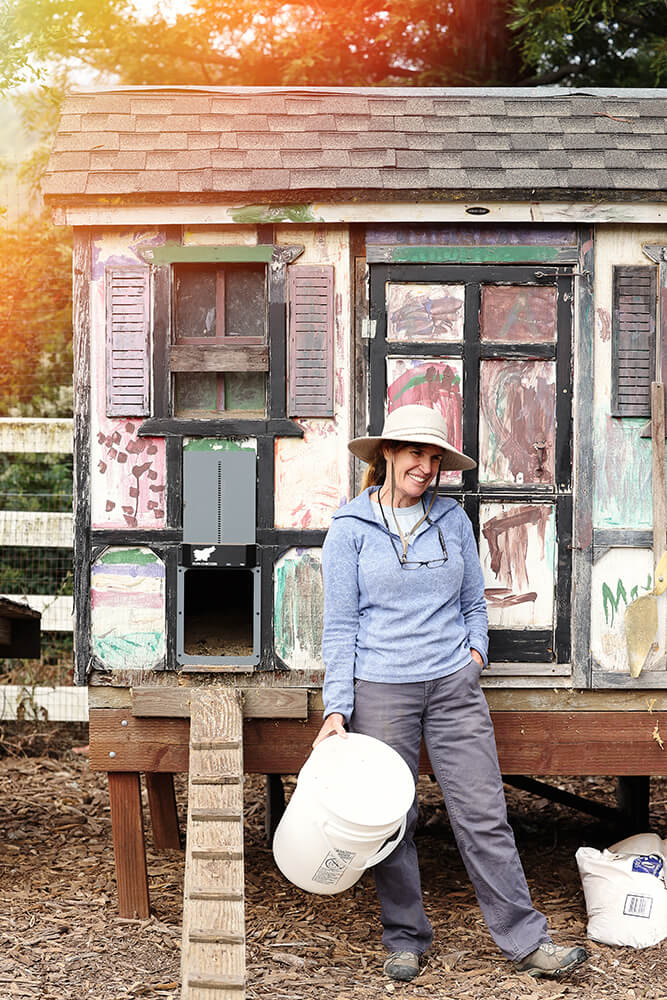 Lisa remembers being given hand-pruners as a little kid. Told to deadhead roses, she quickly became adept at cutting away withered blooms. "My mother always had a vegetable garden, always had way too much of something such as beets and tomatoes and shared it," she smiles. And indeed, sharing endures as one of the main motivators for Lisa's gardening passion. Each week, her team of gardeners harvests the farm's produce and drops it off at local food banks including St. Francis Center in Redwood City and San Mateo's Samaritan House.
Most of Mission Farm's gardeners are Master Gardeners, and "all are converts" to Lisa's way of doing things. "It's a community," she says. "Everyone shows up with smiles on our faces. We enjoy each other so much and love what we're doing." They often experiment with different approaches like using twine in one row and cages in the next to see which way supports plants better. They grow everything organically from seeds, utilize no fertilizers and compost three times a year. Instead of pulling weeds, they chop them off at the base and drop them on the ground to nourish the microbes in the soil. Planting cover crops and not tilling helps keep carbon in the soil.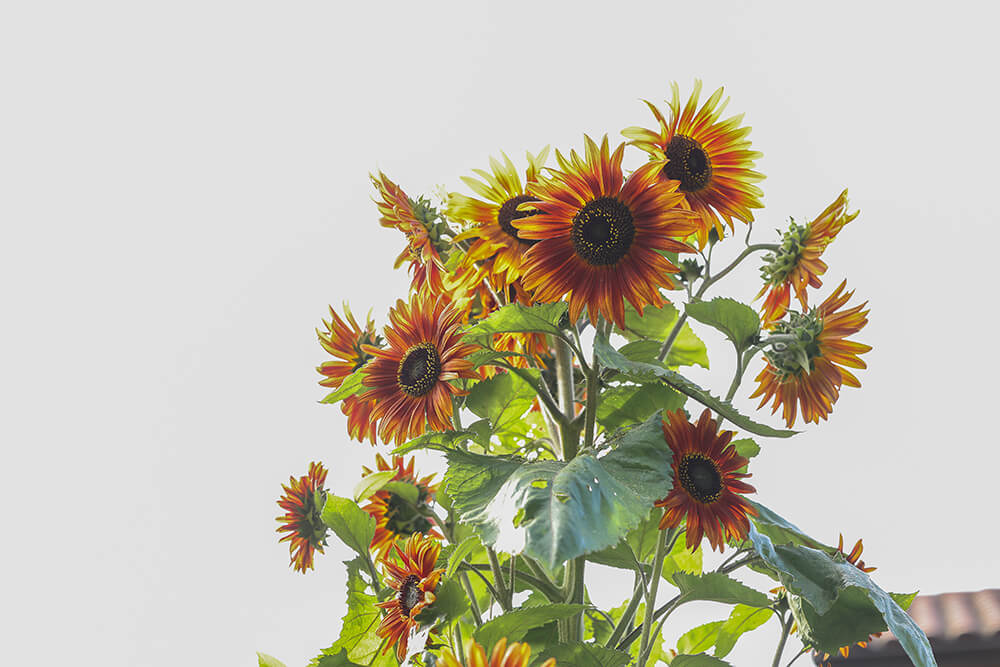 Lisa continues her own education by attending seminars with various soils experts, and credits fellow Master Gardener Terry Lyngso, president of Lyngso Garden Materials, for being an innovative leader. They studied together when Lisa retook the program in the Bay Area. Lisa and her sister, Kathleen, also a Master Gardener, regularly teach classes at Lyngso and talk to groups about soil health and best practices.
When their mother was battling cancer in 2007, Lisa relocated to the Woodside property with her husband, Bruce Carlsmith, and their two young children. The family stayed for 10 years and got the farm going, selling produce at a stand on Cañada Road. Half of the proceeds went towards the kids' college funds, the other half to the St. Francis Center. When the family moved to Portola Valley, Lisa started her own vegetable garden and took a five-year break from Mission Farm. In May 2022, she returned to help ramp up production—and marvels that the transformation from "weed patch" to "spectacular" took about three months.
This fall, Lisa expects to harvest pumpkins, cucumbers, eggplants, beans and zucchinis. With the coming of September, her attention shifts to getting all of her winter crops planted before winter weather sets in. She stops watering the tomatoes and puts seeds in the ground to grow kale, broccoli, cauliflower, beets, spinach and sugar snap peas.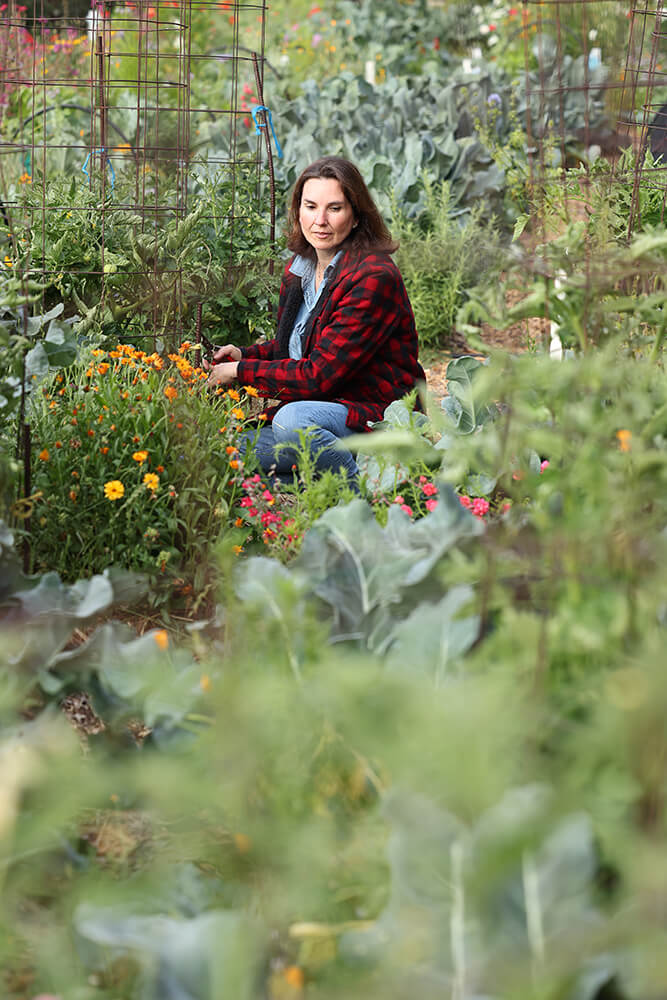 In past years, Lisa helped out at her children's school gardens at Woodside Elementary and Woodside Priory. Now, when she's not farming or teaching, she works part-time with her husband, specializing in real estate development, subdivided land and managing apartments in Sacramento and Tracy.
It's clear, though, that Lisa's first passion is for working the soil. Even if it means worrying about wild bunnies ravaging her peppers or leaf curl afflicting her peach trees, she's already thinking about natural solutions to those problems and the next potential challenge.
Carrying on the family's automotive legacy, her younger brother, Kent, who was in diapers for the train ride west, manages eight Putnam franchises. Still, "He has an amazing garden and huge orchard," Lisa points out, just a couple of miles from Mission Farm. "He wants us to farm there and has been building up the soil—we are all farmers at heart!"