Words by Eva Barrows
What happens when high-performing Asian American teenagers of Chinese descent jet off to Taipei, Taiwan, to attend a Mandarin language and cultural immersion program, only to discover that there's limited adult supervision? "The kids basically just go wild," says Abigail Hing Wen, author of The New York Times young adult (YA) bestselling novel Loveboat, Taipei. "They've been cooped up for all these years, and suddenly the stopper is off and they dance, drink and go clubbing, rebelling in all kinds of ways."
Just like Abigail herself, Ever Wong, Loveboat, Taipei's main character, begrudgingly attends the Chien Tan immersion program, nicknamed "Loveboat" after its mischievous possibilities. In the book, Ever feels pressure to live up to her immigrant parents' dreams. They want her to become a doctor, but she longs to be a dancer. "A lot of people resonate with that idea of your parents wanting you to do something different than what you want to do," Abigail explains. "The idea definitely came out of my experience being from an immigrant family that was very focused on survival and business, and so things like writing were not necessarily valued."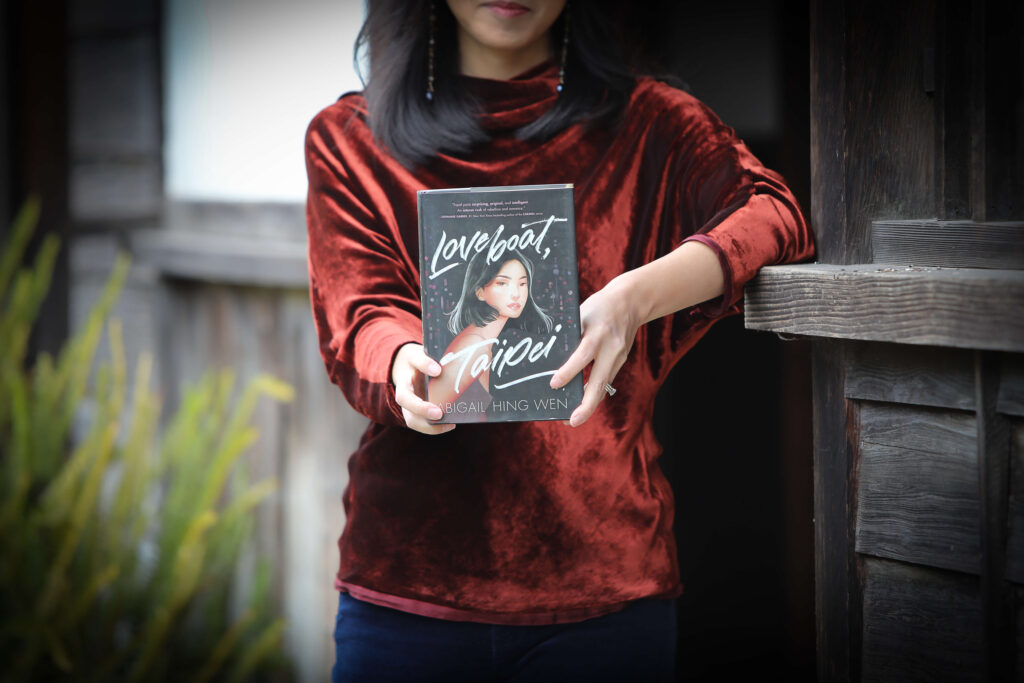 Growing up around Cleveland, Ohio, Abigail remembers feeling marginalized as an Asian American. Similar to Ever Wong, Abigail recounts, "I didn't like people looking at me or making comments about my appearance, or noticing that I was Asian American." Having a chance to be around other young people with similar backgrounds was a healing experience for Abigail. "By going on Loveboat and to Harvard and meeting a lot of Asian Americans who were really proud of their identity helped me come to a more holistic understanding of who I am and not to lose that part of myself," she says.
The book follows four Loveboat students presented with their first opportunity to test limits and challenge authority—whether it's by drinking shots of snake-blood sake or staying out all night clubbing. "Asian culture does not value rebellion," says Abigail, "but being on Loveboat, we could rebel in a relatively safe environment and find out the consequences of rebellion." 
Abigail believes that Loveboat alums learned essential leadership skills because they were allowed the space to try, fail and succeed. "Here in Silicon Valley, we understand the importance of disruptive leadership," she says, "and I think those were skills that Loveboat inadvertently equipped us with."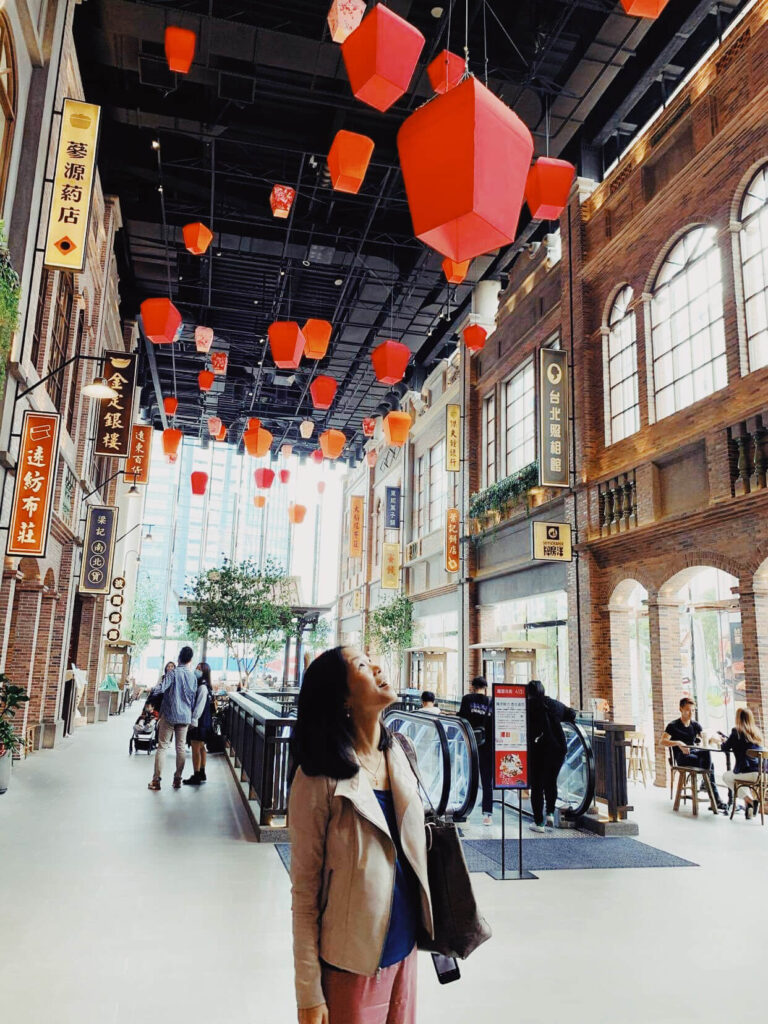 After the self-affirming experience of attending Loveboat, Abigail attended Harvard University, then Columbia Law School and became a lawyer. She clerked for Judge Judith Rogers on the D.C. Circuit Court of Appeals and found that the position helped her develop as a writer. "I wrote opinions for the court with her," she recounts. "She would rewrite my draft, and I learned how to revise and became a better writer because she's such a good writer."
Later, writing led to Abigail's professional specialty in the field of artificial intelligence (AI). While working as an attorney for a venture capital company, she wanted to learn about AI for a fantasy novel she dreamt up with an AI-infused world. That fueled her interest in taking on the VC firm's AI portfolio. "I started doing business development and thought leadership around AI," she says, "and I became the policy person thinking about policy issues." 
Abigail's AI expertise landed her a spot in Silicon Valley's tech scene upon her move to the Peninsula 12 years ago. She worked her way up to become Intel's Senior Director of Emerging AI Tech, serves with the Partnership on AI and hosted the Intel on AI podcast.
Abigail credits her supportive husband with helping her realize her writing career. "When I was trying to decide whether to go into legal academia and become a law professor, my husband said, 'You're so excited about writing this novel, why don't you just do that?'" Abigail recalls. With his encouragement, Abigail began to fully explore her creativity and passion for writing.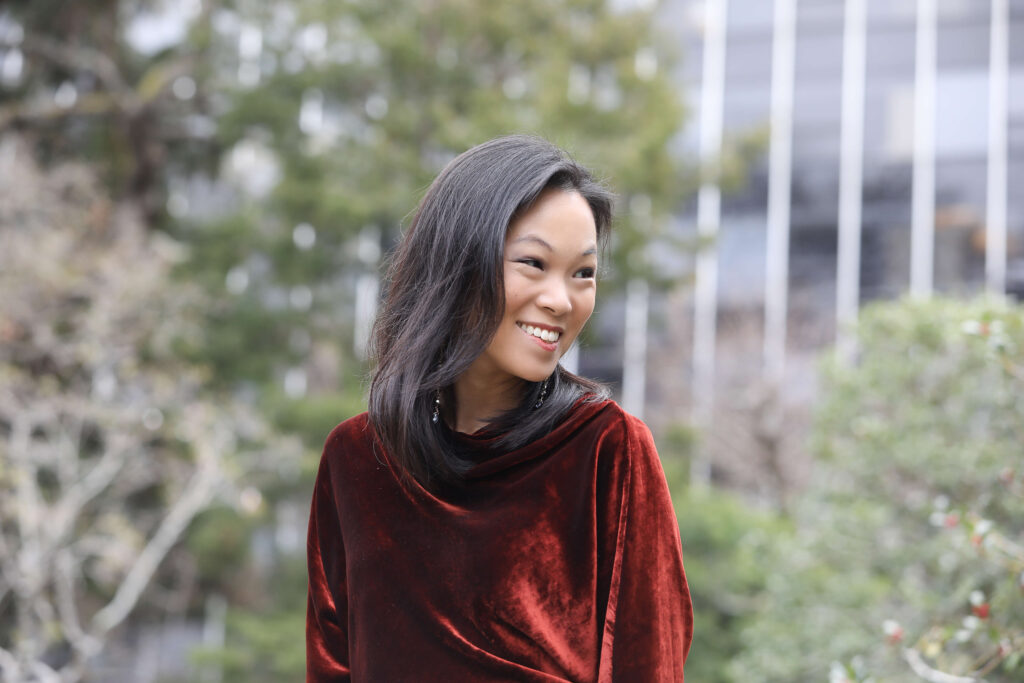 Abigail landed an agent with her second novel but realized she wasn't able to take her writing to the next level as she worked through revisions. She decided to enroll in a low-residency MFA writing program at Vermont College of Fine Arts, which allowed her to continue at Intel during the day and perfect the craft of writing after work and on weekends. Her fifth novel, Loveboat, Taipei, went through 31 drafts before she settled on the characters she'd focus on and whose point of view she would use to tell the story. 
Published by HarperCollins in January 2020, Loveboat, Taipei became an instant New York Times bestseller. Being chosen by Barnes & Noble as a young adult book club selection helped propel Loveboat, Taipei's popularity. Book club members across the country bought, read and discussed the book together. "It's wonderful to impact so many people, to have so many people find themselves in my stories," enthuses Abigail. "That I'm helping people feel seen is so important to me—that people read my book and feel seen."
Further validating Loveboat, Taipei's success, the book is already in the works to become a movie. ACE Entertainment, which brought the To All the Boys I've Loved Before franchise to Netflix, acquired film rights to the story and put Abigail in the role of executive producer. And book two of the Loveboat series, Loveboat Reunion, is slated for release in January 2022. In it, Abigail gets to actively play in both of her worlds as she explores artificial intelligence and women in tech through her fiction writing.
Abigail wrapped up her commitments at Intel and is now a full-time content creator, whether she's writing articles on AI, novels, movie scripts or a TV pilot. Having worked to create change through the law, she is eagerly discovering the power of her voice as a writer. "I went into law because I care about social justice," Abigail reflects. "Through writing, I'm also able to address issues that I care about."