Owner Harry Johal carefully selects a Pinot Noir and pours a crimson colored glass for customers at his tasting bar at The Wine Stop in Burlingame. He relays how the independent wine shop evolved over decades to become a local fixture. "Some customers have dealt with all three generations of our family," explains Harry. "They still call once a month to see what's new even though they have moved to the East coast." As a third generation manager of the family-owned business, Harry cites lessons from his grandfather and father who steered the store through the changing wine and spirits industry for over 35 years.
One of just a handful of businesses to survive in downtown Burlingame since the mid-1980s, The Wine Stop offers Peninsula residents a place to discuss wine pairing, learn about different varieties and taste. "While we carry wines from around the world, our focus is on Napa and Sonoma wines," he underscores. "We are very fortunate that they are right in our backyard and making some of the finest wines in the world right now. From a price to value ratio, I would put them up against French or Italian wine anytime."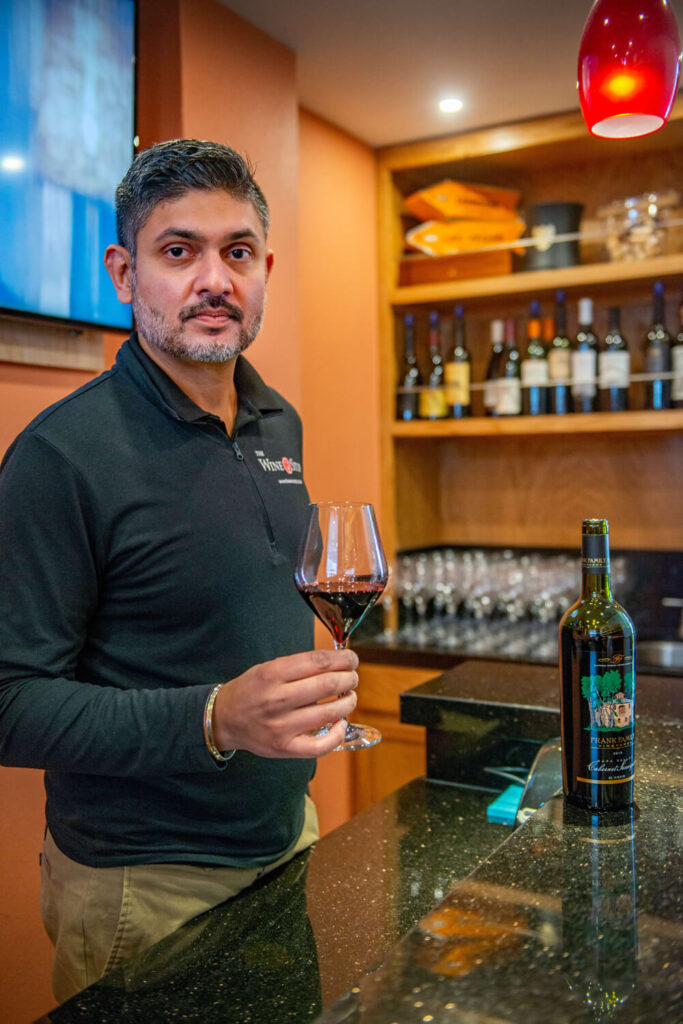 While Napa Cabernet remains one of Harry's favorites, he sees a trend in Cabernet Franc and Petit Syrah making a comeback with wine lovers. He also notes an uptick in interest in sparkling wine and champagne. In terms of value, Harry points to Argentina and Spain for pallet-pleasing wines at competitive prices.
Over the years, Harry and his father knew they needed to expand the business to keep pace with the fast growing California wine industry. "My grandfather started the business in 1985 on Burlingame Avenue and it was heavily spirits driven. That's just how the clientele was back then," notes Harry. "When my father came into the business he split the store and put a wall in between the spirits and the fine wines and that is when we got into California wines."
Their story reveals a longstanding relationship with wineries and wine makers that's allowed The Wine Stop to attract a large following: their newsletter now reaches over 100,000 subscribers across the U.S. "My dad recalls the time during a recession when the owner of Caymus winery Chuck Wagner sold 600 cases of wine to us at a great price," says Harry. "Chuck went back and forth from Napa in his jeep making deliveries to The Wine Stop for days. He is now one of the top winemakers in the world."
Raised on the Peninsula, Harry attended local schools including Burlingame High School. In college, he remained local, developing a strong knowledge of wine, while earning a business degree at Menlo College. "I started tasting wine when I was nine years old," he remembers. "My dad said just make sure you spit it out." While attending Menlo College, Harry put his skills to the test and joined the college wine club, which competed internationally: "I have a bit of a knack for tasting. When I first joined, I participated in a blind tasting with six whites and three reds and I nailed every wine to the varietal. After I got all of the wine right they said I could join the team." Shortly after college, he started helping his father and really applied himself to buying for the store and meeting the winemakers on many trips to Napa and Sonoma.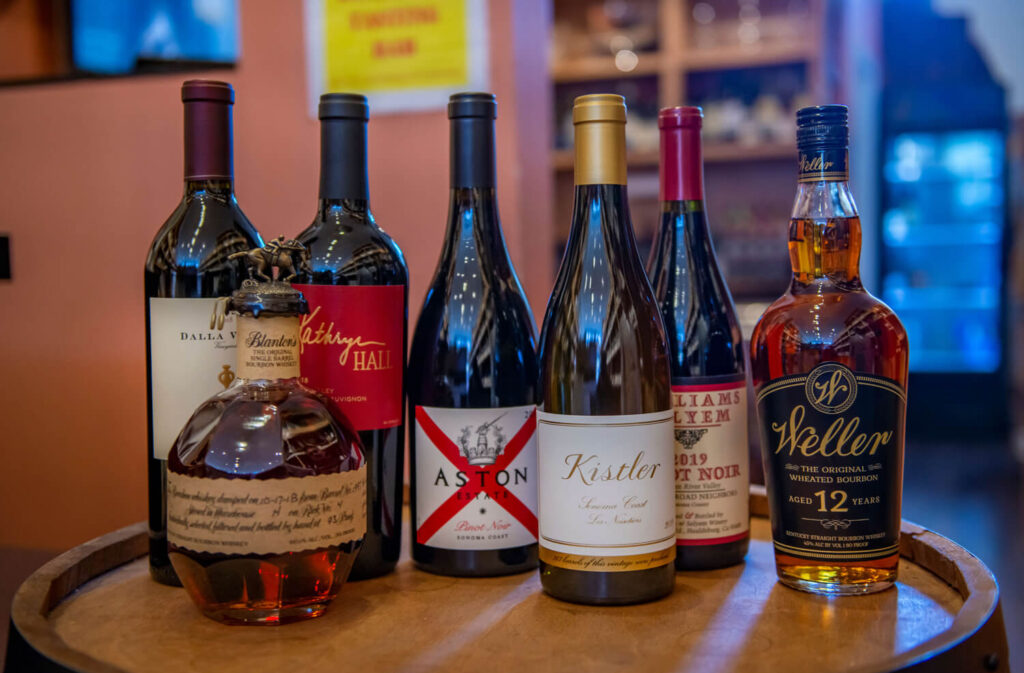 To say The Wine Stop is a family affair is an understatement. Harry with the help of his brother, Indy, runs the business along with Harry's wife Sarina who plays a major role. "Sarina helps quite a bit with setting up events, working with distributors and managing all of the emails and newsletter." The parents of three children with the youngest only nine months old, Harry and Sarina still find time to sample wines in the evening. "The children are always interested and they hear my dad, my brother and me discussing wine." Although retired, Harry's father gives his input often in a morning email. "My father comes in and looks at the shelves," he smiles, "and asks me why I am not carrying certain wines."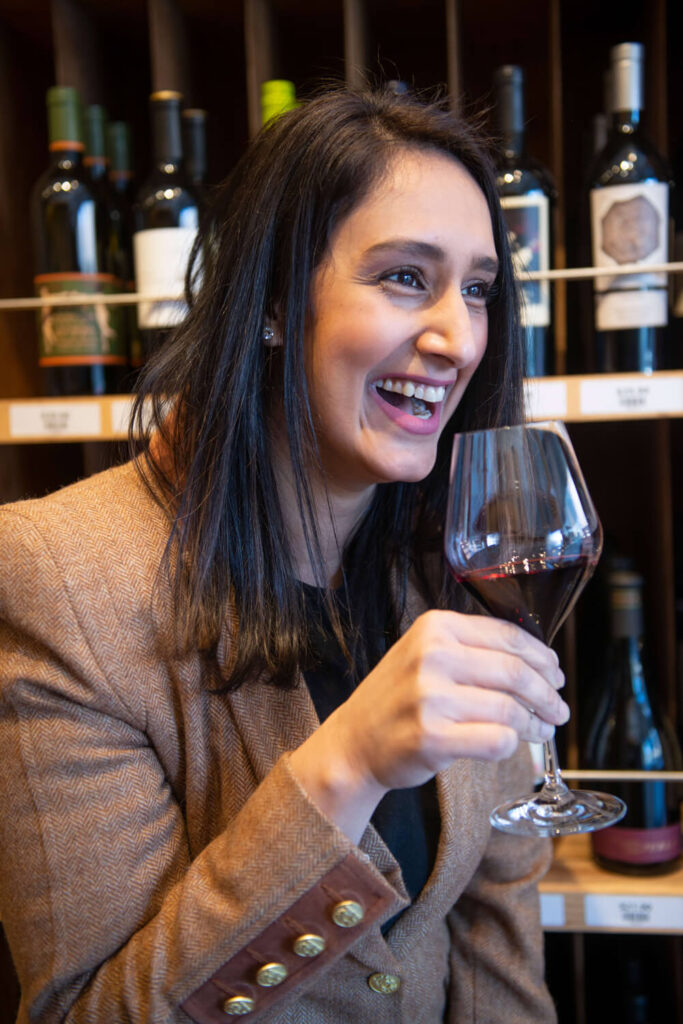 With a reputation for a keen knowledge of wines locally and abroad, Harry enjoys offering pairing suggestions to customers. "I pride myself in picking the right wine for a customer who asks what to serve with short ribs for instance. Then I like hearing how it works out," he emphasizes. "We will tell you the story of every label including the winemaker and the vineyard sourcing. We can get into details about it."
The spirits side of the business continues to grow as well with many handcrafted brands available. "The bourbon craze is a huge trend and we can't keep it in stock," underscores Harry. "We have to limit sales of certain brands to one bottle per household. Rum is another area we expect to grow in 2022. There are a lot of rum aficionados around."
The Wine Stop offers tastings Monday through Saturday from noon to 6PM. In addition, throughout the year, they host wine tasting events featuring representatives from local wineries. "Our tastings are usually complementary and we want to do more educational tastings in 2022 for our customers to learn about wines in different regions," adds Harry. "One of the things I love about the wine business is that it is always changing. I am glad we have stayed in downtown Burlingame and that we feel a part of the community."