Words by Sophia Markoulakis
Keith Quiggins doesn't like the word "trend" when referring to interior design. "I prefer the term 'direction' because trend tells me, 'OK, this is going to be here for a hot minute,'" he explains. "Direction infers that this is where design is going." Keith, owner of the luxury kitchen and bath design firm Rococo & Taupe, had just returned from Paris Design Week when we chatted, and since it takes a couple of years for European design trends to make their way here, he should know how the future looks.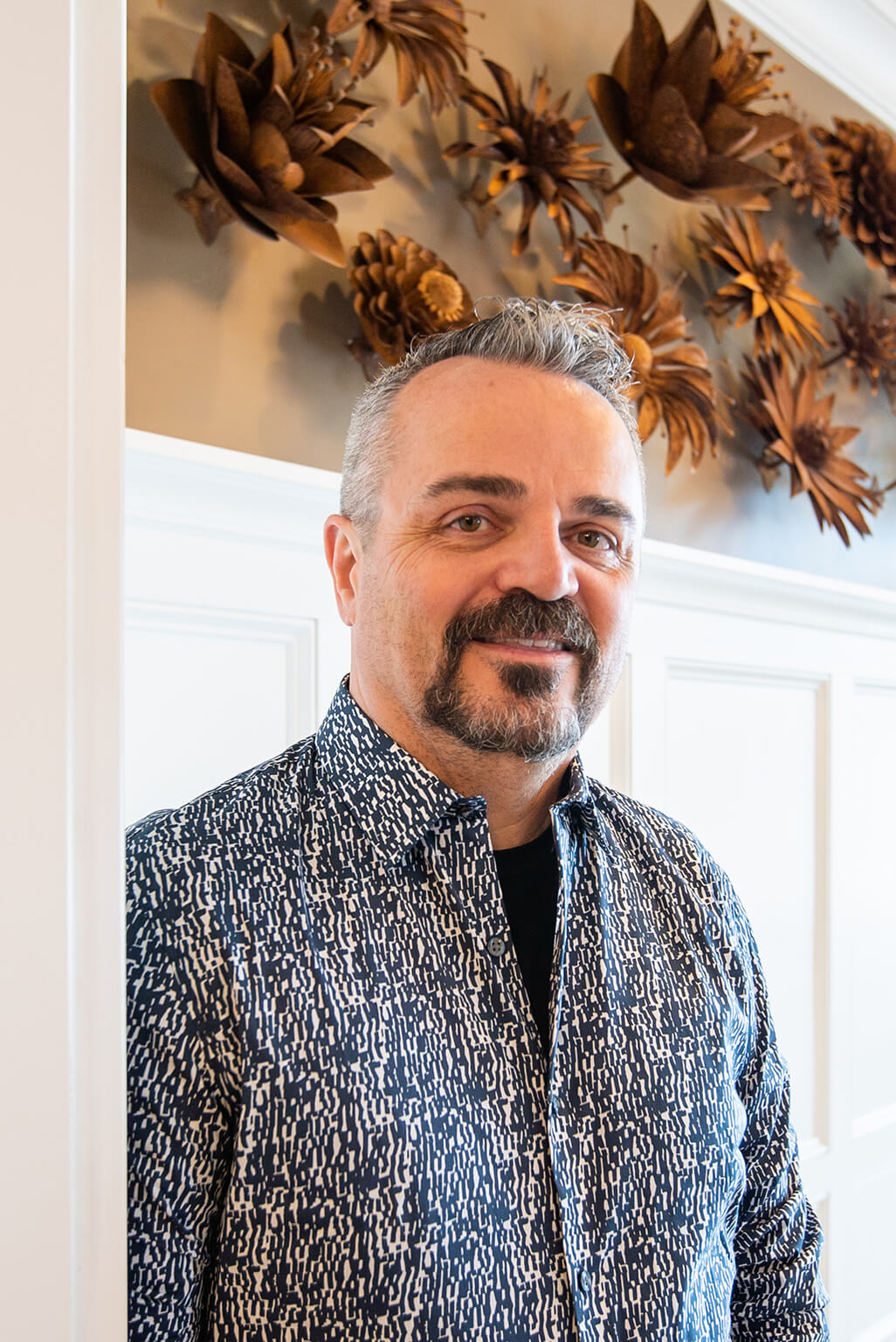 Keith stresses that international shows like Paris Design Week and Milan's Salone del Mobile are intentionally avant and meant to push boundaries. His Menlo Park showroom on Santa Cruz Avenue is where he captures his stylistic impressions through kitchen vignettes and samples of the latest appliances, cabinet hardware, plumbing fixtures and surface materials. Undoubtedly, his clients depend on him to prognosticate design thinking. "When you have a showroom, you have to keep your finger on the pulse of what people are asking for and still be inspirational. People will walk in and say, 'Oh my, I've never seen this anywhere else,' and I'll say, 'Well, yes, because I just saw it two months ago in Milan.'"
When Keith opened his kitchen and bath showroom almost 10 years ago, he picked Menlo Park, in part because of its proximity to high-end homes and construction projects, and he notes that 75% percent of his clientele reside within a five-mile radius of the showroom. Being a Mountain View resident, he could have established his business farther south in Saratoga, but admits that Menlo Park ultimately won out simply because there were no other design showrooms on the street at the time. Today, he is a founding member of the Menlo Park Design District, a one-stop community of over 20 downtown shops, galleries and designers.
In June, Keith is planning a 10-year anniversary party for his showroom, but the milestone is just the latest for this designer who has worked in the home design and construction field for more than 30 years. "We do whole-house remodels, but our main focus with the showroom is kitchens and baths—the two rooms that people think are the most important in the house." Since the pandemic, Keith points to another growing category: cabinetry for home offices, entertainment centers and wine rooms. "Outdoor kitchens have also been very popular as people continue to split their time between work and home," he adds. "I've done more outdoor kitchens in the last two years than I did in the previous seven."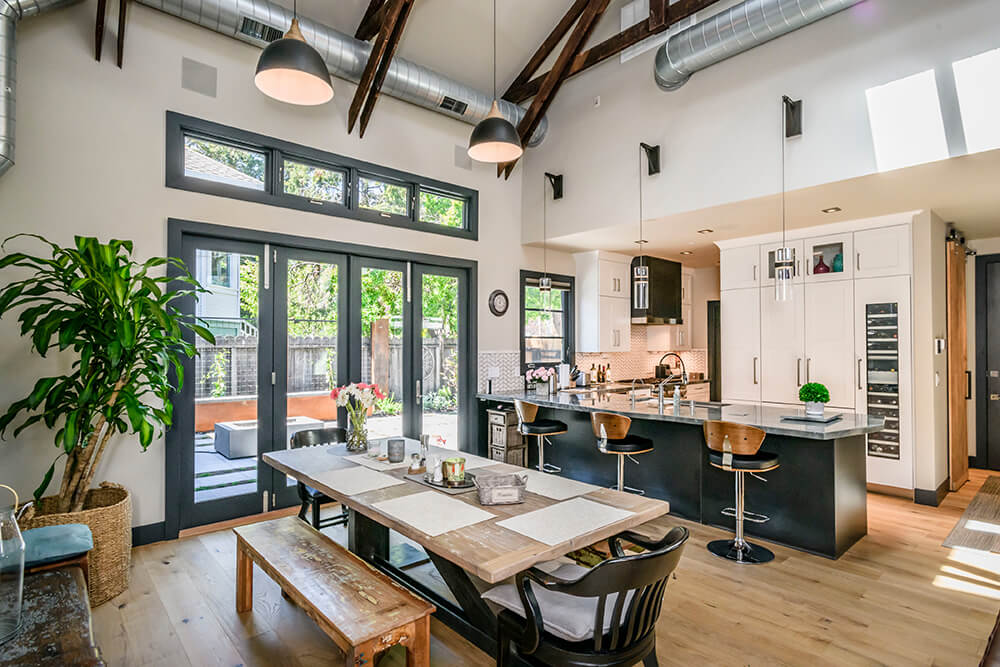 The name Rococo & Taupe refers to Keith's aptitude for working with a wide range of styles. "I display multiple styles in the showroom, and I wanted a name that speaks to that. Rococo references the 18th-century ornate French style and taupe is a very modern and versatile color. Many people come in and say, 'I totally get it.'"
As an avid cook, Keith is drawn to kitchen design. He switches up the display kitchens in his showroom about once a year and each reflects his talent for blending high-end materials and appliances with efficient workspaces that are meant to be used and not just admired. One of his favorite workhorses in the kitchen is a galley sink that functions not only for cleanup but also for prep work. For cooking, he's not a fan of double ovens, preferring convection and steam instead. "There's nothing better for a loaf of French bread than a minute or two in a steam oven to freshen up its crust," he quips.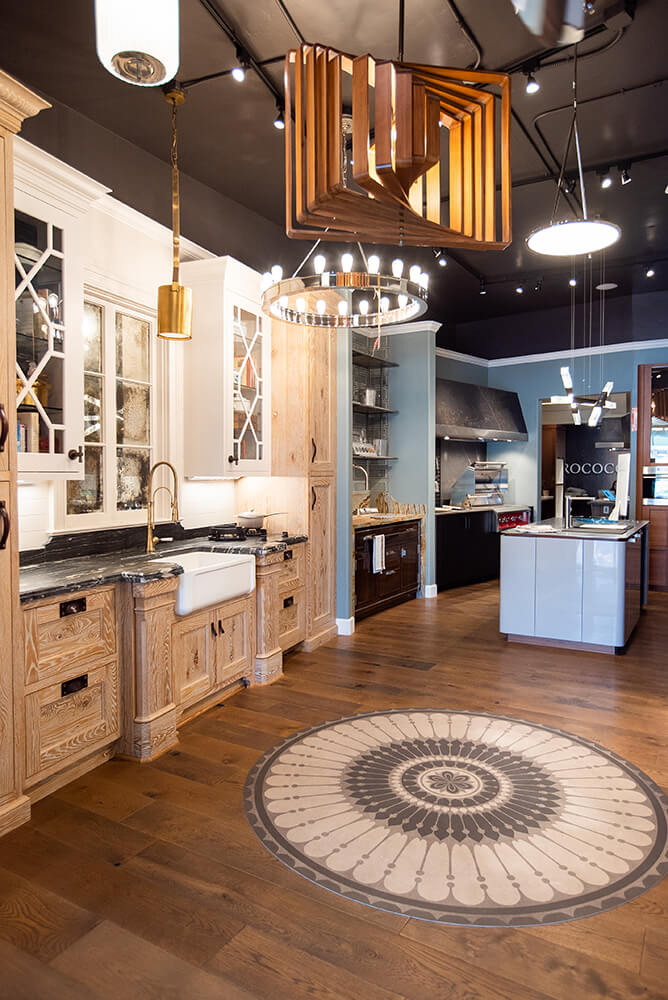 Keith is also very excited about invisible cooktops powered by induction technology. Installed underneath a solid surface such as granite, you'd never know a cooktop was there until you place your pan on that exact spot and start cooking. "It creates a cohesive, easy-to-clean surface and maximizes counter space," he says.
The showroom also presents bathroom vignettes as luxe and modern as their kitchen counterparts. "The primary bath is an oasis away from the kids," Keith observes.
According to a recent Pinterest Predicts report, oversized walk-in spa-like showers are in and built-in bathtubs are out. Keith concurs and says, "I still do a lot of freestanding tubs, but I've taken out more drop-in tubs than I've ever put in." He explains that he's also doing a lot of bathrooms that reflect the client's desire to age in place. "Often, we'll drop the floor in a shower, so there's a curbless entry and add a bench inside," he says. "We also do an extra-deep medicine cabinet with hidden outlets inside for personal care appliances."
What you won't see in Keith's showroom are any white kitchen vignettes. He admits that it can be a little risky in his line of work to forgo the ever-popular white Shaker look, but it's not what he does. "I want to create spaces that are unique while addressing the client's aesthetic," he says. Right now, he's drawn to rich, saturated colors like terra cotta, wine, emerald green and navy blue that play nicely with warm neutrals like, well, taupe. The colors work really well with highly-veined statement slabs that are not only installed on countertops but also function as a backsplash. As Keith sums up, "Our clients don't want to come in here and see anything that they might have seen when they were running through Home Depot looking for a toilet lever."