Words by Johanna Harlow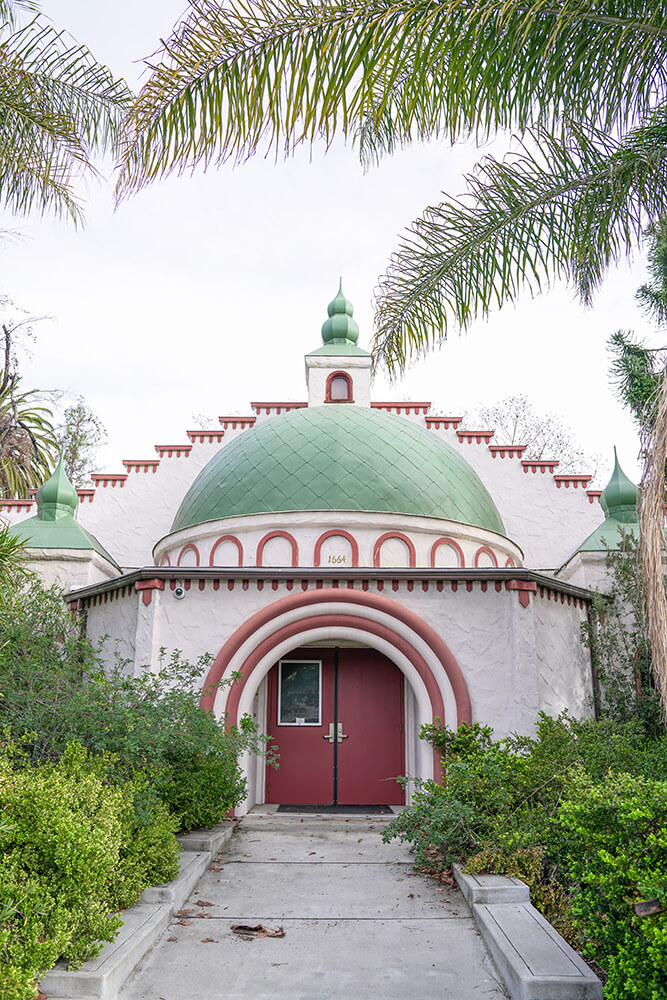 If San Francisco is your default destination, it's time to get better acquainted with our neighbor to the south. San Jose—home to California's first state capital as well as the world's first radio broadcasting station—offers some riveting adventures for the inherently curious.
For serious and casual history buffs alike, consider indulging in an educational day trip to the renowned Rosicrucian Egyptian Museum. Or History Park—with its spacious grounds featuring homes of eras past as well as the Arbuckle Gallery and its fascinating collection of artifacts.
So grab your daypack, then travel back in time (and down Highway 280) to these memorable spots and corresponding eateries.
Rosicrucian Egyptian Museum
Showcasing the largest collection of Egyptian artifacts on the West Coast, the Rosicrucian Egyptian Museum rivals the likes of the Metropolitan—and the drive takes less time too!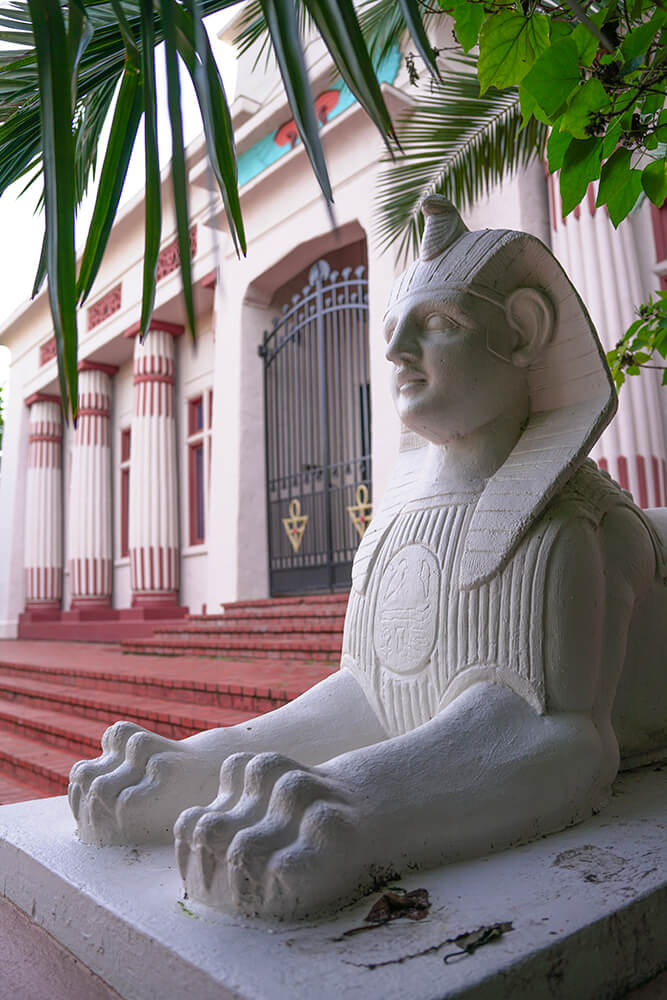 After making your way around the Afterlife Gallery—inhabited by striking sarcophagi, eerie embalmed human and animal mummies and miniature models of ancient temples—you'll find your eye drawn to a cave-like opening flanked by two pillars. Is that… the entrance of a tomb?
Embrace your inner Indiana Jones as you enter this rocky maw and descend its sandstone steps into the lifelike replica of a pharaoh's burial site. The experience will engage the littlest to the largest explorer with several underground chambers as well as shadowy walls painted with reliefs and etched with hieroglyphics.
When you emerge, peruse the museum's other exhibits dedicated to daily life, alchemy, religion and rulers. As you learn about this country's formidable pharaohs and its elaborate ancient burial traditions, take time to appreciate the expansive collection ranging from finely-detailed amulet necklaces to hulking stone reliefs.
When you exit the museum's brass doors, don't leave before swinging by the garden. The museum's grounds, once farmland, cover nearly an entire city block and feature Egyptian architecture, several courtyards, ponds and a labyrinth. For more outdoor exploration, walk down the street to the Municipal Rose Garden where All That Jazz, Teasing Georgia, Paradise Found and 186 more rose varieties with equally delightful names have taken up residence in its plentiful planter beds.
iChina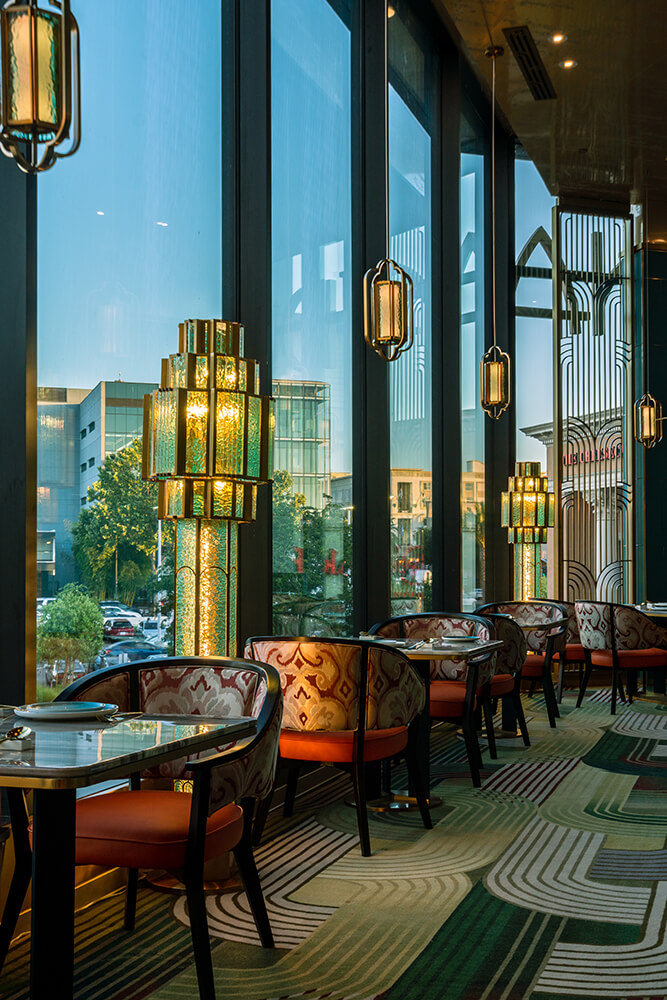 Don't return to the 21st century for lunch. A short hop away, iChina—an upscale, two-story Cantonese restaurant at Westfield Valley Fair—boasts an opulent space inspired by the ancient imperial palaces of East Asia. You'll certainly feel like royalty surrounded by regal hues of gold and turquoise, art deco detailing, lanterns and botanically-patterned ottomans.
With a team of internationally-recognized chefs, many with Michelin-star backgrounds, it's hard to go wrong with an array of handmade dim sum stuffed with roasted duck and pumpkin, har gow (shrimp), Wagyu beef and other delectable fillings. Other specialties include wok fried rice noodles with prawns and scallops as well as steamed sticky rice with Chinese sausage and shiitake mushrooms. Afternoon tea is also available with bites both savory and sweet. Think raspberry rose lychee mousse and jasmine peach macarons.
History Park +
Arbuckle Gallery
For a local history lesson, set your course for History Park, a 14-acre site replete with 32 original and reproduction homes, businesses and landmarks.
Though you are welcome to ride the trolley (on weekends) and tour its paved streets on your own, walking tours will give you in-depth insights into the architecture, people and events linked to these historic grounds. Offered every Friday at 1PM, the tour will give you the inside scoop on the print shop, 19th-century doctor's office, '20s gas station, migrant farmworkers' cabins, blacksmith shop and many other historic buildings around the park.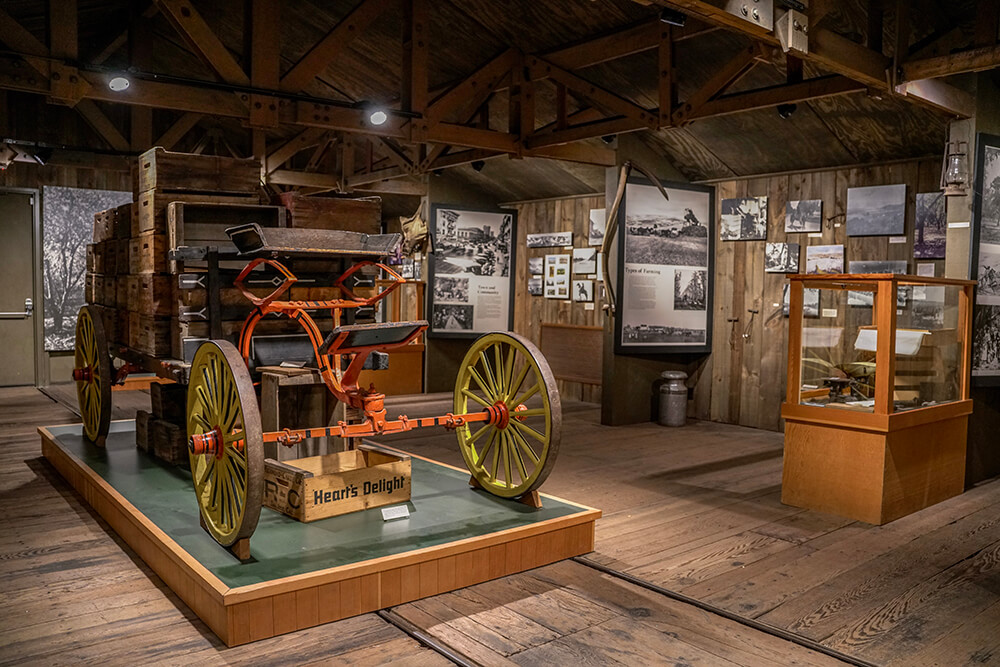 After the tour, head in the direction of the 115-foot-tall Electric Light Tower to find the park's Pacific Hotel, a reconstruction of an 1880 guest house along downtown's South Market Street. After polishing off a scoop of mint chip at the hotel's old-fashioned ice cream parlor, duck into the Arbuckle Gallery next door. The gallery highlights Silicon Valley's innovative spirit as well as everyday lives and interests through an eclectic assemblage of artifacts. With curiosities and treasures ranging from vintage motorcycles and music boxes to model steam engines and toy robots, you're bound to learn all kinds of fascinating tidbits. "Every object tells a story," a sign at the gallery attests.
Olla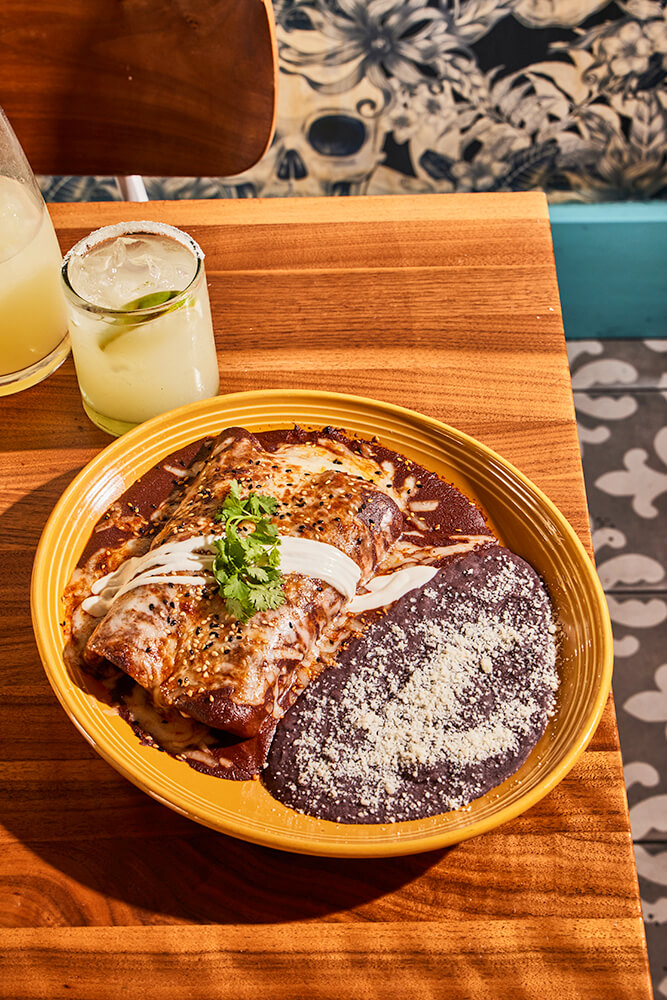 You'll have worked up an appetite from all that walking, so go refuel at nearby Olla, an eye-catching Mexican restaurant right down the street from San Pedro Square Market. Whether you enjoy tamales or carne asada, ceviche or chicharrones, this restaurant covers all the staples. But if you're looking to narrow things down, Olla makes a mean chicken mole enchilada with rich and smokey mole poblano, crema and a sprinkling of sesame seeds. For the taco aficionado, consider ordering either crispy avocado (topped with cabbage, cilantro and a drizzling of chipotle crema) or baja fish—both folded into satisfying house-made tortillas. Toast your prickly pear margaritas to a day well spent, then dunk cinnamon sugar-dusted churro bites into cajeta caramel dipping sauce.
Make sure to linger after your meal for a few pictures. With Dia de Los Muertos-inspired wallpaper decorating one wall and vintage movie posters of Spanish films brightening another, you have plenty of vibrant backgrounds to commemorate your eventful day in San Jose before heading home.