After delivering intricate therapeutic treatments—from inserting needles with pinpoint precision to warming and carefully placing suctioning cups—what does a holistic medicine practitioner do to restore himself? If you're Hide Minami, the director and founder of Holistic Health Center, you surf 30- to 40-foot waves at Mavericks on the San Mateo County coast. "Being in nature, cleansing in the ocean water" is the best way he's found to replenish his own healing energy.
According to Hide, qi is key in his holistic medicine practice. "I use energy from the natural environment to move the patients' stagnant energy," he says. As Hide explains it, the energy that governs people's physical and mental states needs to flow. From an early age, Hide was taught that if qi is blocked, blood and body fluids don't flow well and that can lead to pain and illness.
Born to one of the oldest acupuncture families in Japan, Hide is a sixth-generation practitioner, with a family acupuncture lineage dating back 300 years. "A long time ago," he notes, "we used mugwort leaves—moxa and natural herbs instead of needles—and burnt it on the acupuncture points."
Working out of both Menlo Park and San Mateo locations, Hide still uses small cones of moxa to heat acupuncture points on the body that correspond to organs, to alleviate ailments such as skin diseases, alopecia and the effects of chemotherapy.
Although Hide received his Japanese national license in acupuncture, he initially fought the expectation to be an acupuncturist. In 1982, he came to the U.S. on a foreign student visa. Speaking no English, he lived with a Mormon bishop in Redwood City, attended ESL classes in Palo Alto and went on to major in hotel management at Cañada College. In perhaps a sign of inevitability, it was his love of big waves that led him back to his family legacy.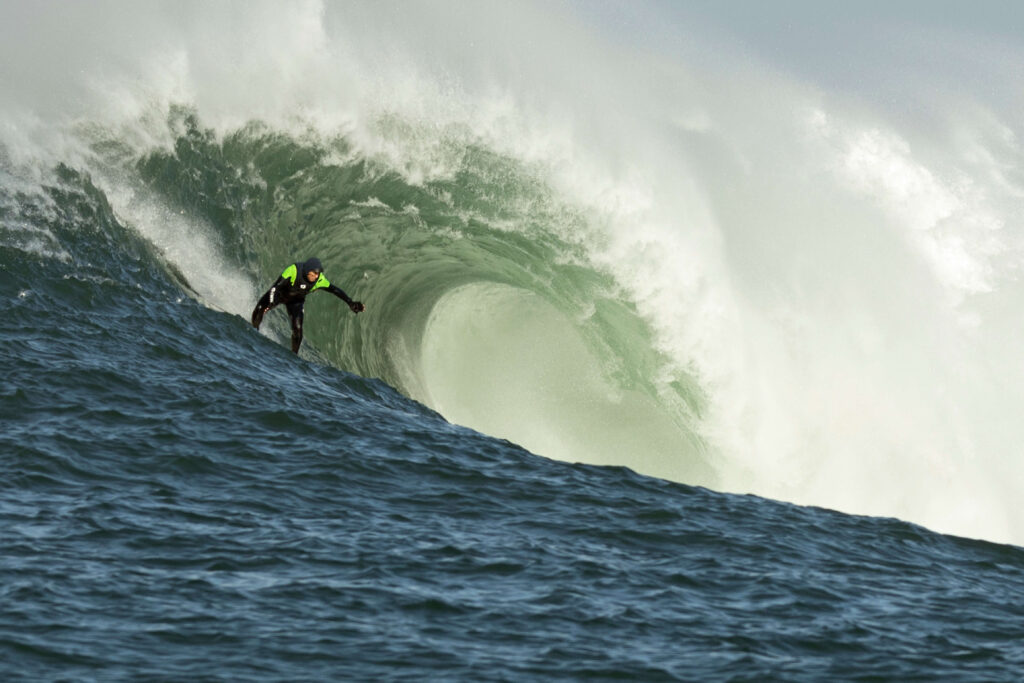 Introduced to surfing by a friend in high school, Hide dreamed of working (and surfing)in Hawaii but he needed a green card. An attorney told him he could use his Japanese acupuncture license to obtain an H1B visa for a specialty occupation. That was the incentive Hide needed to make a pivot to the past—and reclaim a deeply-embedded commitment to healing. 
In addition to the training he received in Japan, Hide attended San Francisco College of Acupuncture and Oriental Medicine. He also studied Chinese herbs with a Chinese doctor for three years and learned about cupping and gua sha, a traditional skin scraping technique. He obtained his state license decades ago, yet he strives to learn more, participating in an international study group for the last 20 years and covering subjects such as Japanese Meridian Therapy as well as Western medicine.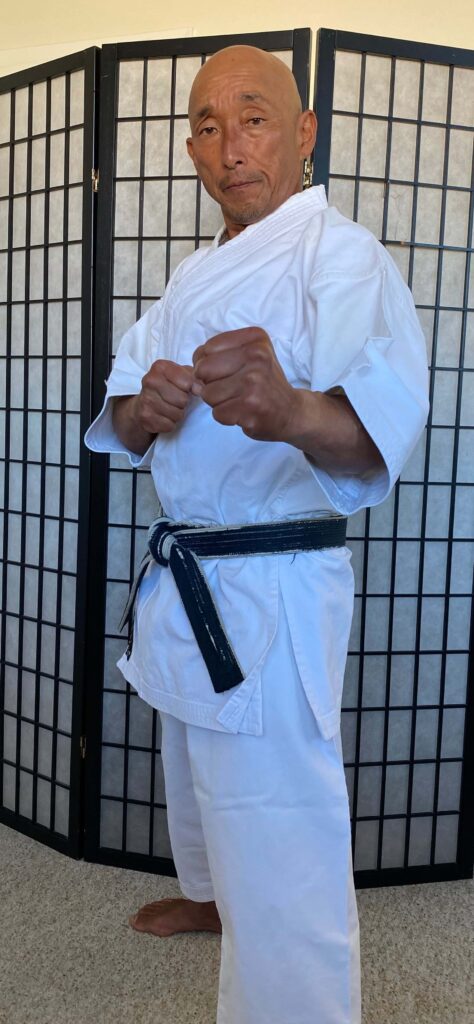 To many, Hide is known as "sensei," which means doctor or teacher. He has a fifth-degree black belt in karate and second degree in kobudo martial arts weapons. In his hometown of San Mateo, he taught at Oshiro Karate Dojo for 30 years and has been teaching PE and Japanese meditation at Odyssey Middle School for 19 years.
Hide's personal regimen includes free diving, gym workouts, pilates, yoga, strengthening and physical therapy for various injuries. His storied life also includes a professional surfing career. "I've almost been killed a couple of times," Hide admits, but he shows no signs of slowing down. As evidence of that, he keeps 30 surf-boards in his garage. Perhaps most noticeable is the ten-foot six-inch pink board that surfing legend Jeff Clark gave him. They go way back, competing against each other in the 1980s. It was Jeff Clark who turned Hide on to Mavericks. 
Hide started surfing at Mavericks in 1997 and says it took almost ten years of practice before he could catch a wave every time. Sometimes he waits three to four hours to catch the right one, and last January that led to a mishap. It was dark at six o'clock and he was the only person still in the water. Although he was wearing a padded wetsuit, the last wave hit him with a pop and broke a rib. 
Hide cried out when it happened, but smiles now as he talks about it, figuring that he only missed out on five days of surfing this past season. Given his tally of injuries to date—two broken ribs, a labrum tear, about 20 whiplashes and ACL and meniscus tears in both knees—healing has become a way of being. Hide's advice for anyone involved in dangerous extreme sports like big-wave surfing is to train hard and maintain a healthy lifestyle. "No party, no drink before going to Mavericks," he says. "Eat well and sleep." 
Hide credits his wife for making very healthy meals and getting him to embrace another favorite pastime: golf. After six years of practicing almost daily, he experienced the thrill of getting a hole in one, but he only plays occasionally these days because golf takes a lot of time and admittedly, he doesn't have much.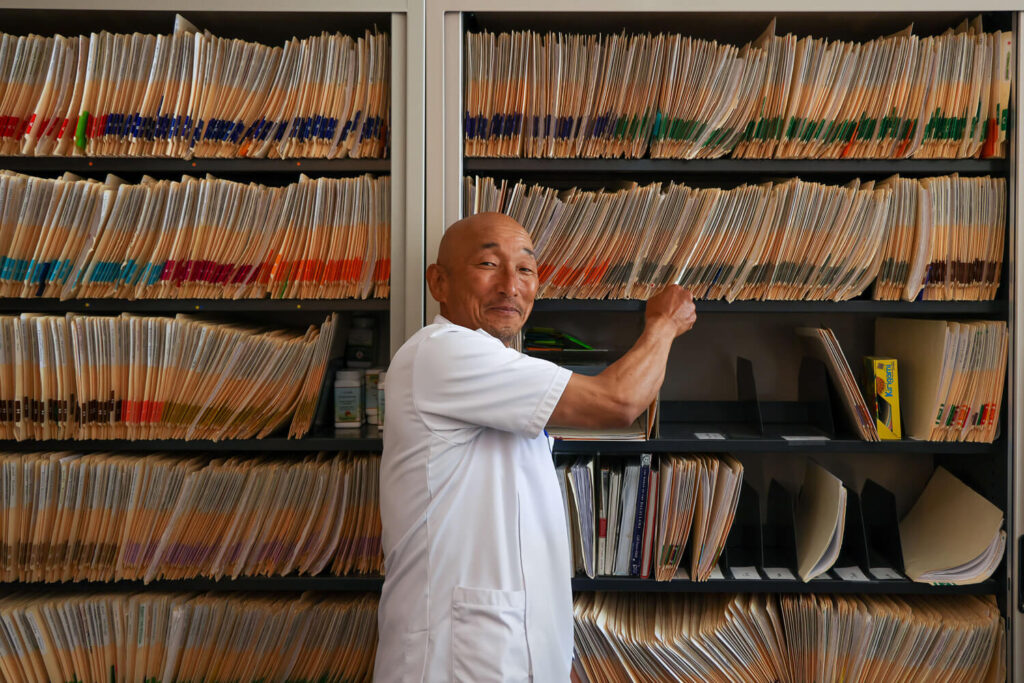 With all that he does, Hide still prioritizes his patients, some of whom he has treated for over 35 years. He is a healer to multi-generations of Peninsula families; his oldest client is 104 and he frequently treats infants as well. "I love what I'm doing," he affirms. "I approve of my ancestors guiding me to this field—it's very rewarding."
Hide tries many approaches during sessions and frequently sends patients home with herbal remedies imported from Taiwan and Japan and ground into a powder to be added to hot water. He describes them as "very safe to take every day" and meant to strengthen his patients' constitutions.
To maintain his own constitution, Hide relies heavily on pilates and meditation. He views the calming, relaxing serenity he achieves as another way to balance out his energy, which allows him to continue on his chosen path. 
Longevity is key to everything Hide hopes to accomplish, and he has his sights set on becoming the oldest surfer in Guinness World Records. The magic age is 92. "I want to beat the record," he says, "and be living proof of the power of practicing preventative medicine."