words by Jennifer Jory
Golden hills lined with grape vines. Picturesque towns with distinctive personalities. Cuisine that takes farm-to-table seriously. Cycling and hiking on pastoral trails. Located less than a five-hour drive away, just north of Santa Barbara, the Santa Ynez Valley offers Peninsula wine enthusiasts a unique wine country experience that feels like Napa Valley in the 1980s. With small producers, family-owned businesses and reasonably-priced lodging, visitors can explore the western landscape and sample abundant varieties of wine. "Santa Barbara wine country is approachable, easy to get around and casual," emphasizes Ashley Parker Snider of Fess Parker Winery.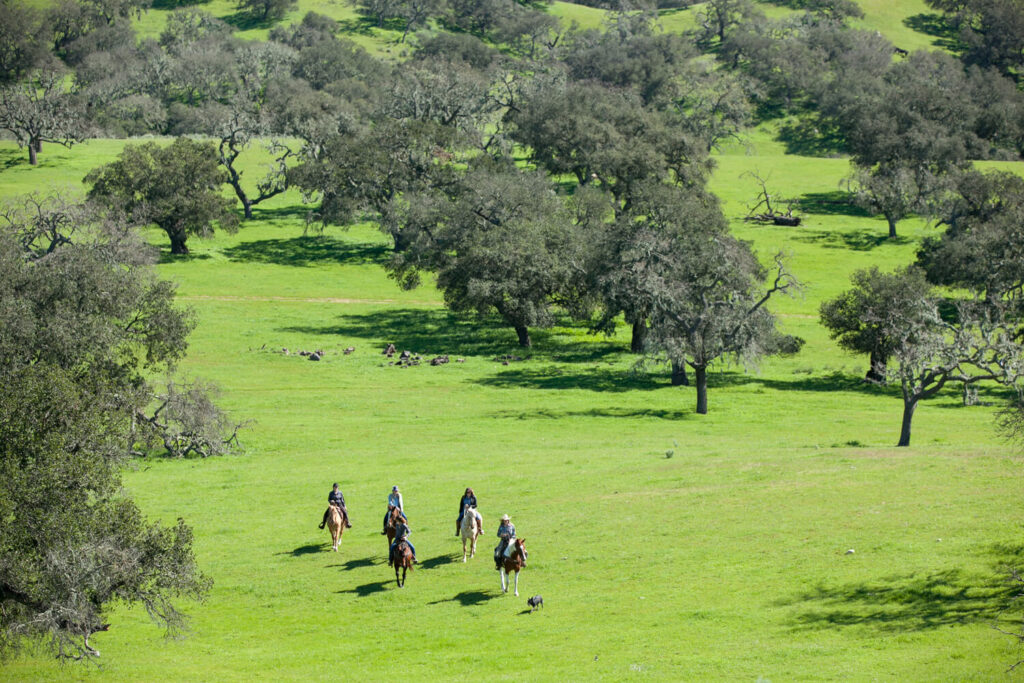 Los Olivos
While most guests arrive at the Fess Parker Ranch and Winery by car along vineyard-studded Foxen Canyon Road in Los Olivos, we opted to explore the Ranch on a Ride, Wine & Dine Tour. Saddled up alongside the daughter of the late Fess Parker (AKA TV's Daniel Boone), it's easy to imagine yourself in a Western film. "I grew up riding with my dad as a kid," Ashley recounts. "When he bought this ranch, there were around eight other wineries registered in the region." The Ranch spans 714 acres in the Santa Ynez Valley with meadows dotted with oak trees and grape vines that Fess Parker planted in hopes of starting a family business, which continues today, operated by several generations of family. After the ride, we sampled award-winning Pinot Noir, Syrah and Chardonnay on the winery's large veranda and then toured the production facilities. "This is where the magic happens," notes Ashley as we enter the sparkling tank room. "Everything is hand-picked and hand-sorted." 
Just up Foxen Canyon Road on a winding country lane, European-style Demetria Winery perches on a hill overlooking vineyards with a large terrace where guests can take in the view. "Bring your own picnic and you feel a bit transported to Tuscany," says owner Alexis Zahoudanis. Demetria specializes in Burgundy and Rhone-style wines with an emphasis on biodynamic methods and sustainability. "Our 100% Mourvedre wine is my favorite," shares Alexis. "We also have been making Rosé in the Provençal style since we started the winery. We love the light salmon pink color and low alcohol."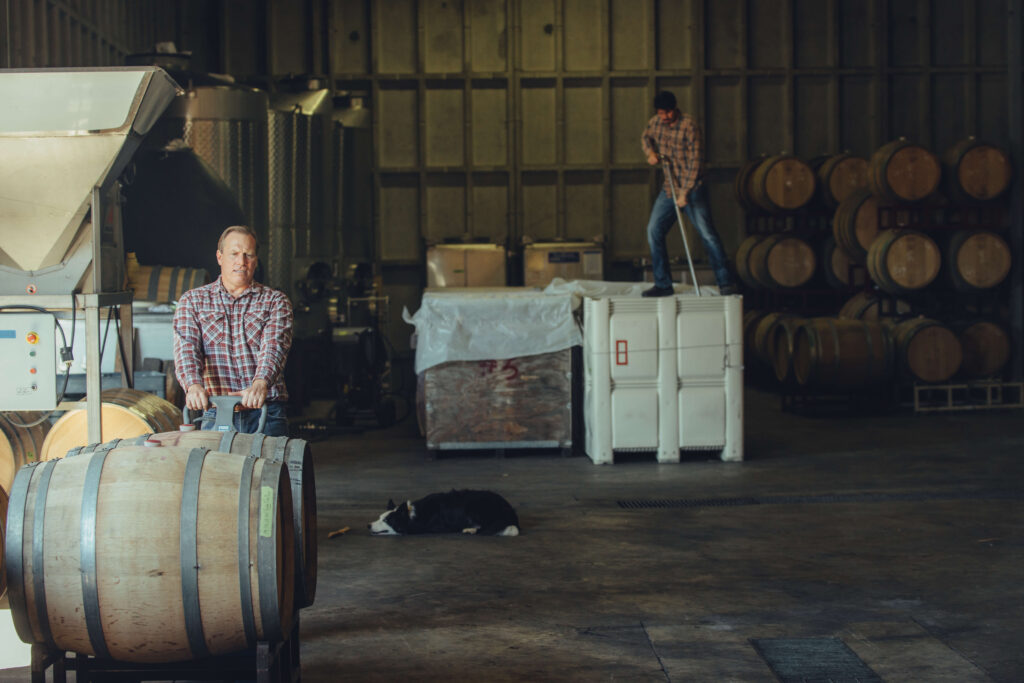 A few miles away in the town of Los Olivos, John Dragonette greets us on the wrap-around porch of the Dragonette Vineyards tasting room. "We are filming today," he smiles. No, it's not the sequel to the 2004 movie Sideways that put the Santa Ynez Valley on the map. Rather, John clarifies, it is a documentary on the story of wine growers in the region. 
Inside the tasting room, winemaker Brandon Sparks-Gillis welcomes us and explains the unique soil and microclimate of the Santa Barbara wine region that help them produce flavorful Pinot Noir and Chardonnay, among many other blends.
"The coast of California takes a dramatic turn here and the land turns east to west," says Brandon, a former geologist. He describes the nearby Santa Rita Hills where he is growing grapes in the largest diatomaceous (fine-grained sedimentary rock) deposit on earth. "We thought, 'What if we plant right on top of the diatomaceous soil, literally white hills?'" he continues. "The story of Santa Barbara is in the diversity of its soil and climate."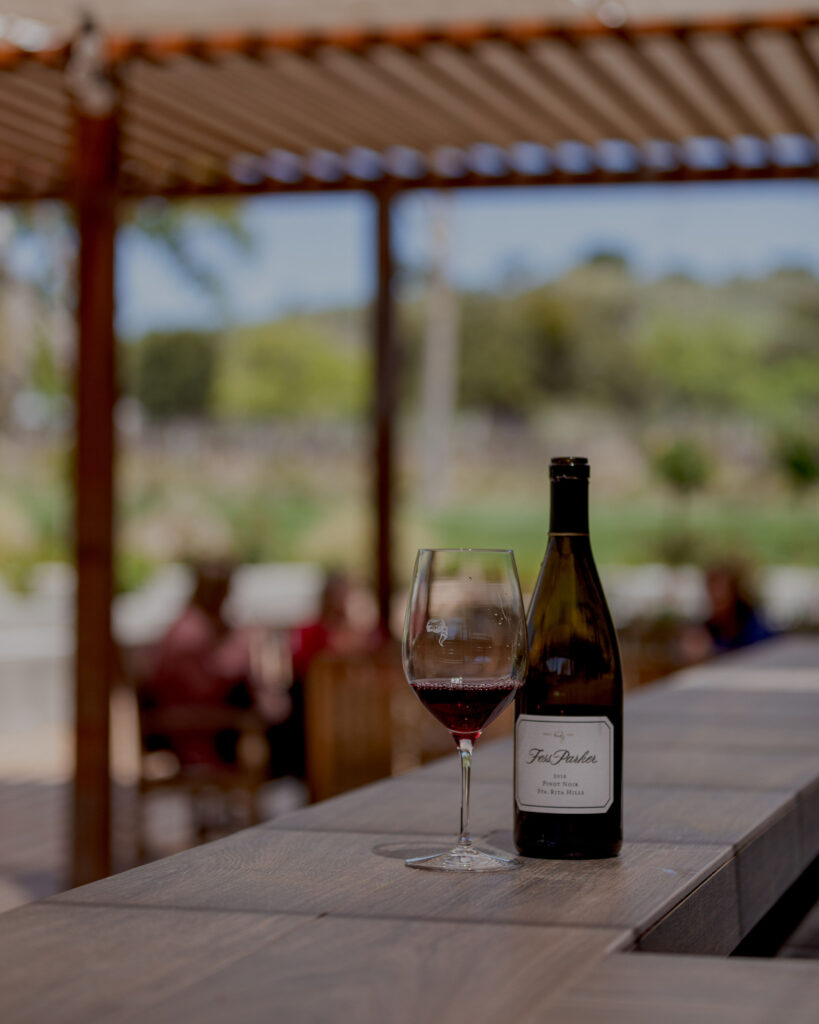 Los Olivos provides a well-situated mid-point in the region to enjoy dining, tastings and strolling through shops in the small upscale town surrounded by vineyards. In the center of town, the Fess Parker Inn invites guests into its white-washed farm house and provides comfortable accommodations just steps away from local tasting rooms. The hotel is also home to top-rated Nella restaurant with Italian-born chef Luca Crestanelli, who sources from local farms and ranches to create a rustic, yet fine dining experience with an Italian influence. Luca also owns the popular, acclaimed S.Y. Kitchen in the town of Santa Ynez where the music and wood-fired pizza oven are local favorites.
Down the street in Los Olivos, Brewer Clifton Winery's tasting room provides both indoor and outdoor seating in a relaxed setting. Winemaker Greg Brewer, who started the winery out of a garage in 2003, casually talks with guests at outside tables. "When the movie Sideways happened, we were jamming and demand for Pinot Noir in our area exploded," he relays. Named Winemaker of the Year in 2020 by Wine Enthusiast Magazine, Greg maintains an equal focus on Pinot Noir and Chardonnay.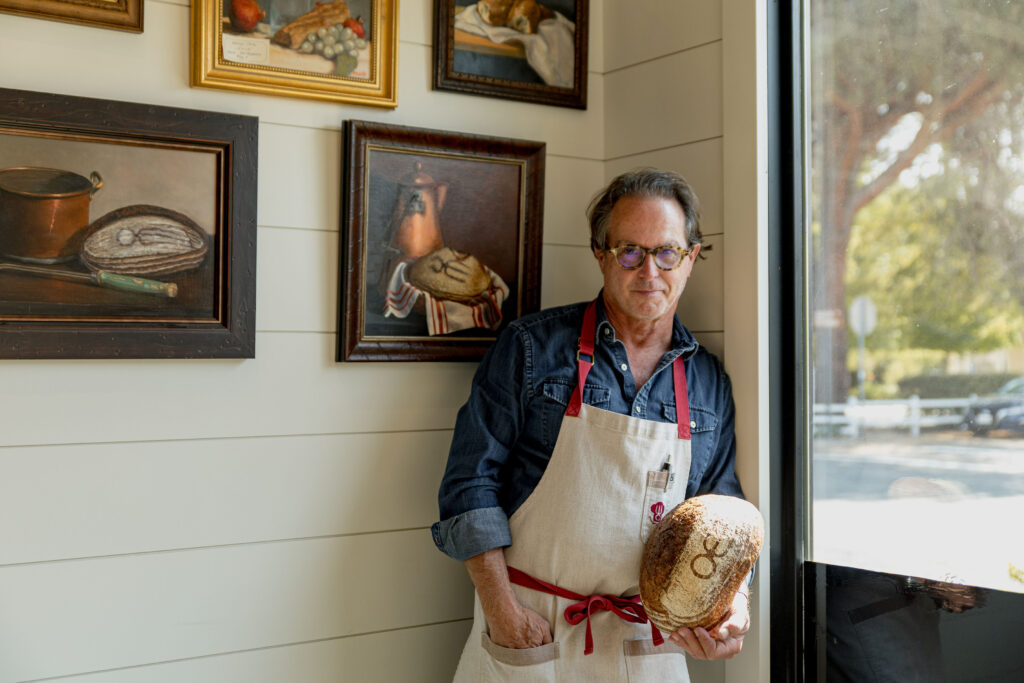 Los Alamos
It used to be easy to miss the turn-off on 101 to the formerly sleepy town of Los Alamos, but not anymore. Today visitors recognize the low-key downtown as a destination in its own right with wine tasting and top-rated restaurants including Bob's Well Bread Bakery. Known for its fresh-baked sourdough with a French sensibility, Bob's Well Bread serves up breakfast and sandwiches with savory flavors. Whether you try the Egg-in-a-Jar (purple potato puree topped with gruyere cheese, a poached egg and bacon lardons) or the Cinnamon-Raisin-Brioche French Toast, it's worth the wait in the typically long line outside. Also a foodie favorite, Full of Life Flatbread features an enormous pizza oven serving popular flatbreads such as Central Coast Sausage with smoke-dried tomatoes, fennel, mushrooms and mozzarella. After lunch, diners can play lawn games on the restaurant's side patio. In addition to being a dining destination, Los Alamos offers several tasting rooms and antique shops along its main artery, Bell Street. For accommodations, the Skyview Los Alamos is a classic roadside motel that offers contemporary luxury without a high-end price tag.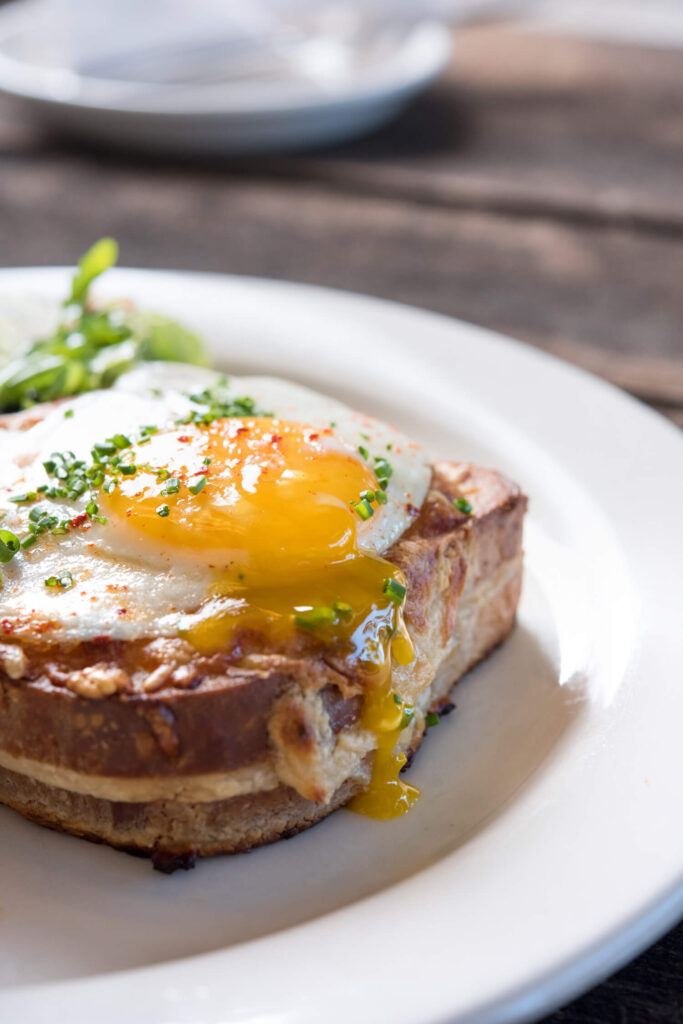 Solvang

 
Your trip to the Santa Ynez Valley would not be complete without taking a walk down the Danish-inspired streets of Solvang. In 1911, a group of Danes traveling west wanted to start a Danish community and settled on a Mexican land grant surrounding the old Mission Santa Inés, creating what looks like streets straight from Denmark. The quaint (some might say kitschy) town boasts authentic Danish pastries, nearly 150 boutiques and themed attractions. On your way into town, you can even visit OstrichLand USA where you can watch and feed these regal creatures. Nestled on two private acres between the towns of Santa Ynez and Solvang,
the Hotel Ynez provides spacious guest rooms, along with lush gardens, a pool and fire pits within close proximity to wineries.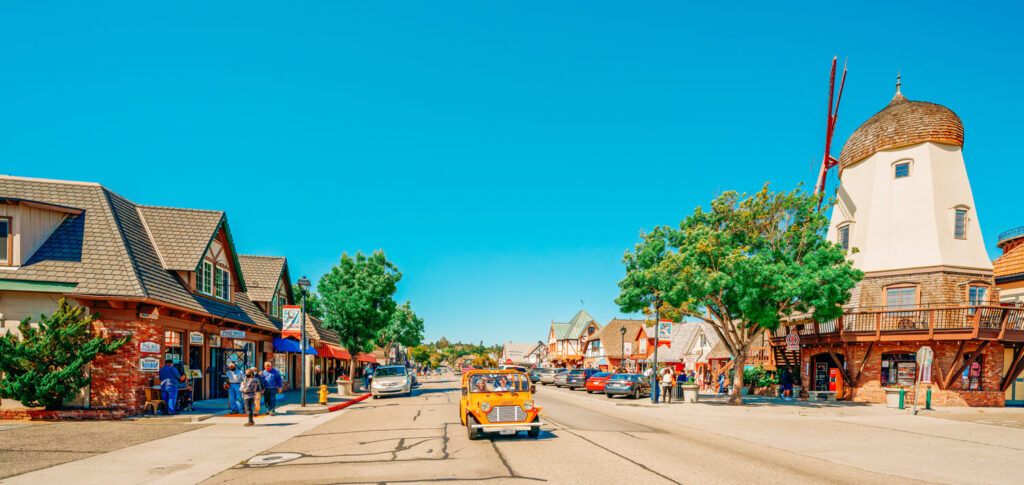 For outdoor enthusiasts who want to explore the area's natural beauty, Santa Barbara Wine Country Cycling tours lead guided trips out of Solvang where riders travel through picturesque vineyards in nearby Happy Canyon and wine taste and picnic along the way. The tour company also guides hiking trips around the area. Through Moke Experience, visitors can explore Solvang and cruise along town and country roads in brightly-colored, open-air electric jeeps.
Santa Ynez local chefs and winemakers continue to perfect their crafts in this less-traveled California wine country. "Our planting is about ritual and discipline with this beverage that is very primitive," observes winemaker Greg Brewer. "And there's a lot of evolution to come."