Words by Esther Young
Walk past this brightly-lit Menlo Park gallery, and the playful illustrations and zany mythical creatures of Dr. Seuss immediately catch your eye. There in the window: bronze statues of Horton gently cradling Whoville, the fluffy mustached Lorax and Yertle smugly grinning at the top of the turtle heap. Should the child at your side (or in your heart) tug at you to explore, you'd be well served to follow the nudge.
"What we have is some very iconic imagery that hits people emotionally," Elisa Spurlin sums up. As the keeper of Peabody Gallery & Framing—and the stories their collections tell—she greets the power of nostalgia every day. "You can hear through the windows," she says of the glass-walled gallery on a street corner. "You can hear the grandparents saying, 'I read that one to you.' And the kids going, 'Horton! Lorax! Look, Daddy, the cat!'"
As one of a select few authorized U.S. sellers of the artwork of Theodor (Ted) Seuss Geisel, Elisa recognizes that most visitors know Dr. Seuss through the 44 books he wrote and illustrated for children. "If we get an opportunity to talk with them about the broader scope of his work," she says, "then they fall in love with the whole concept of the man and his talent."
Delightful as it is to interact with the curious and imagination-driven, Elisa never planned on becoming an art vendor. As business partners, Elisa and her parents, Adrian and Sharon Thornton, ventured through the worlds of small and large business ownership alike before purchasing five FastFrame stores in the early '90s.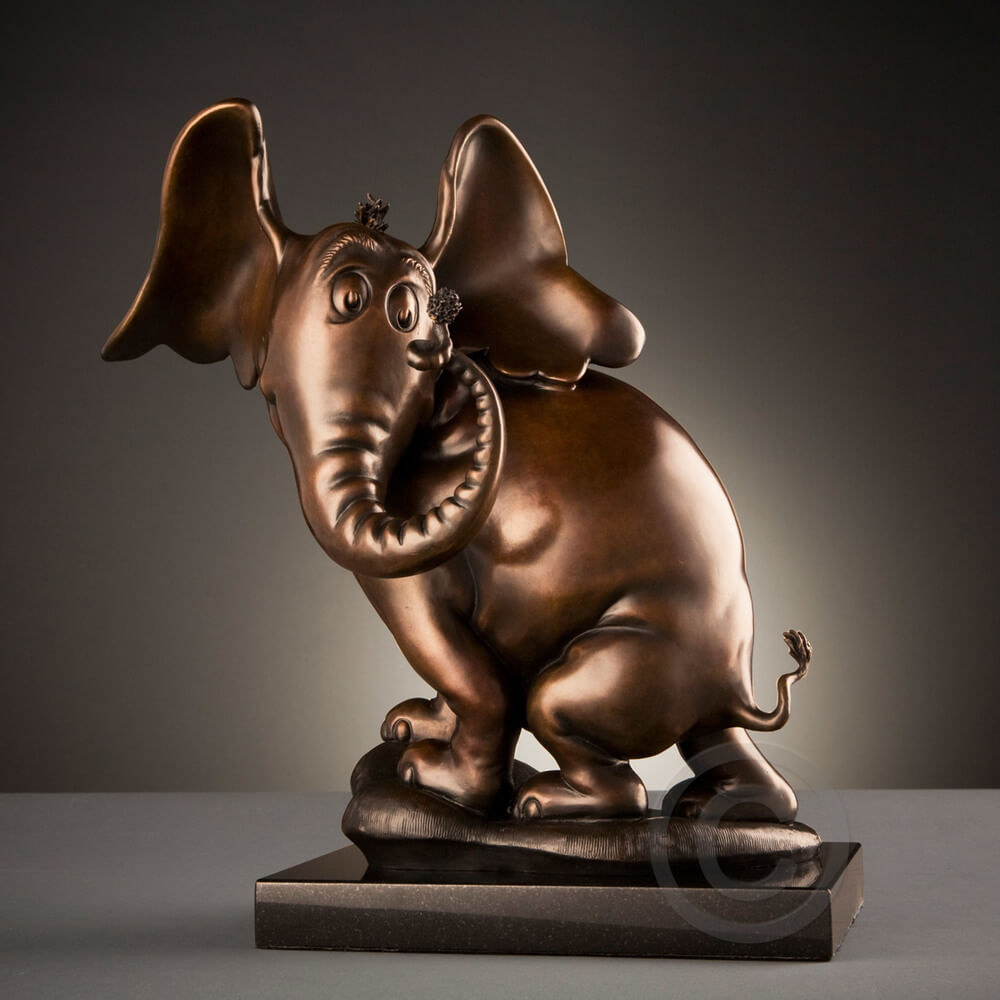 Their walls displayed framed posters showcasing their primary service: custom picture framing. But customers who brought in posters hesitated to pay the full price, and Elisa and her parents could see why. It's hard to reconcile investing in a $200 frame for a $25 poster. "The value's askew, so we got into art initially as a way to reduce that delta," Elisa recounts. Bit by bit, art collecting drew them further in, and their FastFrame franchises began to feel more like galleries.
As small business owners at heart, Elisa and her parents decided to focus on one store and sell the rest. To better connect with art publishers, they added "Peabody Gallery" to their franchise name, honoring the fluffy five-pound Maltese that came to work with them each day.
While attending the art expo at New York's Javits Center in 1997, Elisa heard intriguing rumors of a Dr. Seuss collection. She spent two days searching the expansive convention hall for the iconic Seuss characters. "I remember reading the books," she says. "I just love Horton. He was always my favorite."
When she finally tracked down the exhibit, she discovered an unlabeled posthumous debut, including "secret" works painted for the artist's own enjoyment, never seen in books. "He was an artist who played around with styles," Elisa learned. "His widow wanted the world to see the bigger talent that he had." On the opposite panels hung paintings featuring the Peanuts characters. These were not by Charles Schulz, but Tom Everhart, the sole individual authorized by Schulz to paint his characters. Enchanted by their whimsical, childlike qualities, Elisa recognized the future direction of Peabody Gallery.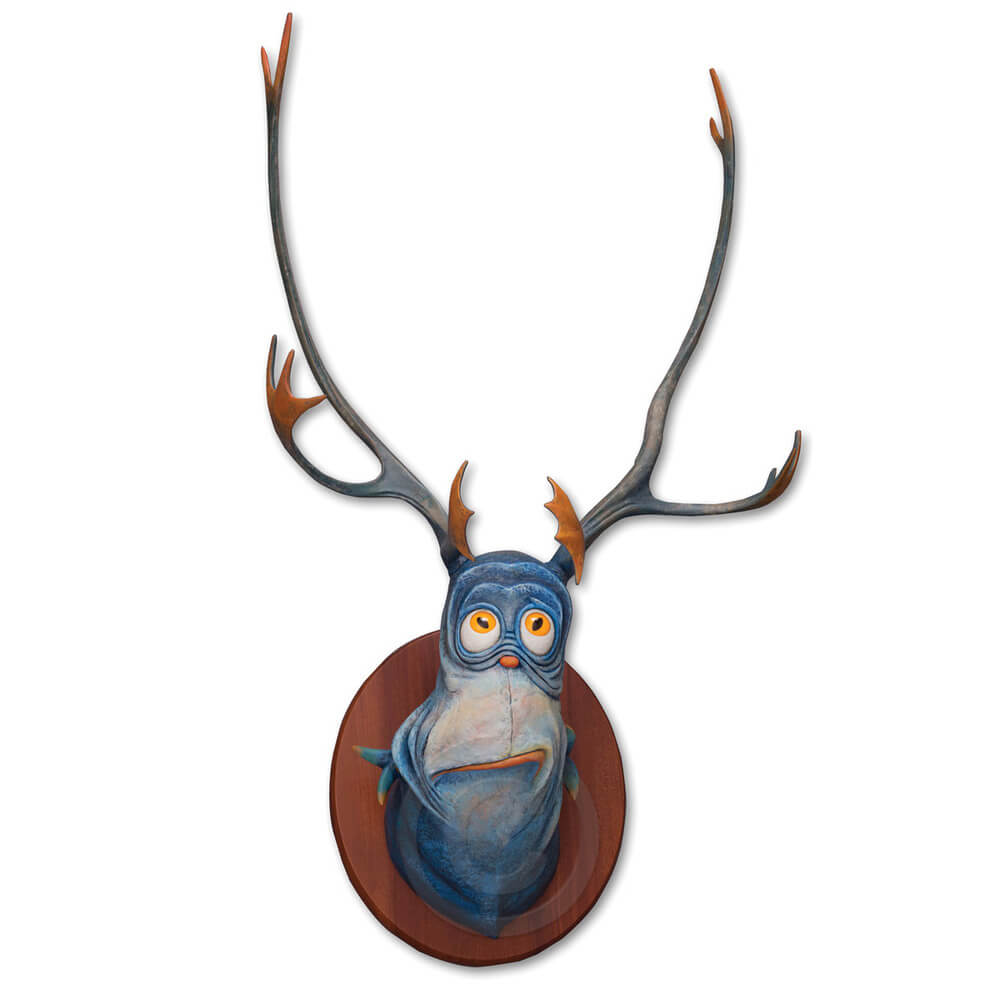 After Peabody became an authorized dealer, Elisa and her parents began pulling in wider price points of artwork, including originals from other artists. They chose not to renew their FastFrame contract and turned their focus to growing their family-owned business and brand.
Although Peanuts and Dr. Seuss artworks are always on display, once a year, the Peabody Gallery runs a themed show dedicated to Seuss. This broader exhibit of his imagination, unbound by medium, rewards visitors with stories they never knew about the renowned author and illustrator. His works are broken into four categories: illustration art (limited-edition reproductions), bronze sculptures, secret art and sculptures done between 1929 and 1939, dating to Seuss' advertising career.
"His first book didn't come out until 1941," Elisa offers by way of context. "Sport hunting was big back then, and he didn't like that." Inspired in part by an oil company's ad campaign, Seuss created The Collection of Unorthodox Taxidermy as an alternative. These fantastical creatures—hand-painted resin mounted sculptures—include warnings to boaters. Like the devilish shark-toothed Sludge Tarp (encouraging you to clear sludge buildup… or else) and the pudgy Powerless Puffer (promoting proper preparation to avoid losing engine power mid-sea).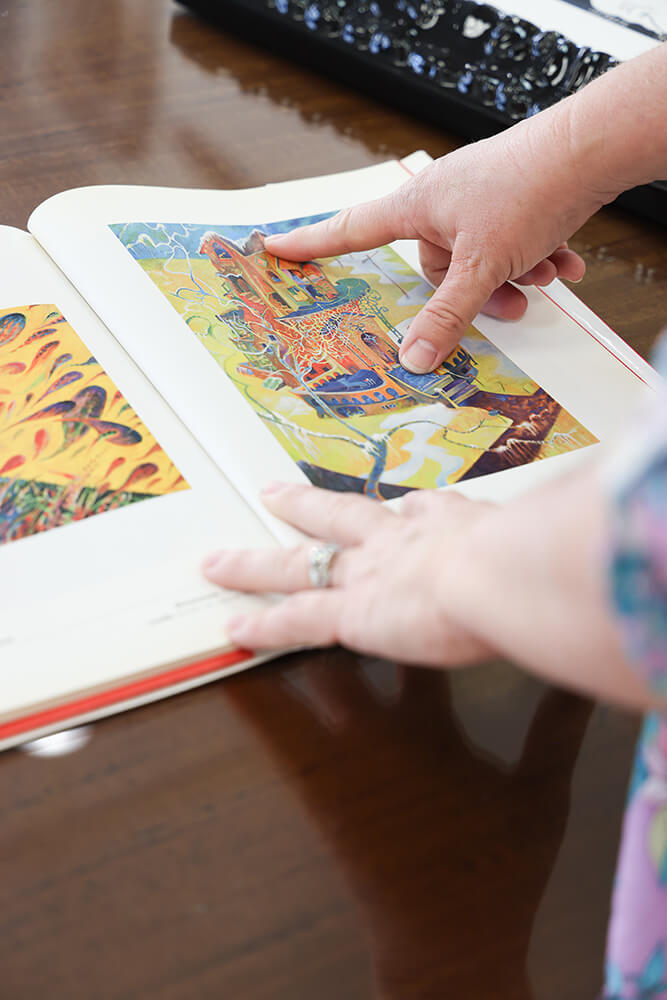 Elisa's parents retired in 2020, so she's embracing the role of Peabody's primary storyteller. She enjoys watching the evolution of understanding—the journey from curiosity to collector. "People's first reaction when they know nothing about it is that it's for kids' rooms," she notes. "Dr. Seuss made the rhyming and the illustrations for here," Elisa gestures with her hand to the height of a child. "But the message," she says, placing a hand on her heart, "is for here, as an adult."
She cites The Lorax as an example. "The Lorax is all about taking care of the environment and how one person can make a difference." And then, there's that much-beloved friend-to-all elephant. "Horton is all about 'Don't discriminate,'" she observes. "Everybody's got a voice. Even if they're not very vocal, they've got a voice. Listen, seek out, try to hear it."
That's why Elisa isn't surprised that the gallery's biggest Seuss collectors don't even have kids. "Art is emotional, art is personal, and they just feel a connection," she says. With her daughter now a high school senior, Elisa especially appreciates the way the gallery promotes engagement with all ages. "A lot of Seuss galleries are in tourist areas," she says, "but we're a community gallery. Like a neighbor, Dr. Seuss is always here."