As Los Altos-based purveyors of exquisite gold and diamond jewelry, Prerna and Pratima Sethi believe that Valentine's Day should be every day. They say there's no need to wait for a holiday to pull out your favorite baubles. And since jewelry is one of the most reliable and fun picker-uppers, they subscribe to the motto, "Don't be afraid to shine!" 
Of course, if you're craving something new, the Sethis (pronounced Say-tees) have a few sparkly suggestions perfect for February, too. They describe their Sethi Couture P.S. Collection as "a nod to those we cherish and keep close to our hearts," featuring a series of engravable pendants and charms. And their True Romance line is influenced by period jewelry that crosses cultural boundaries. "We focused on darkened metals and a palette of diamonds in champagne, green and burnt orange to reflect the patina of time," notes Pratima. "These romantic pieces, with scalloped borders and rose-cut center diamonds, invoke nostalgia and a feeling of an heirloom worn and passed down through generations."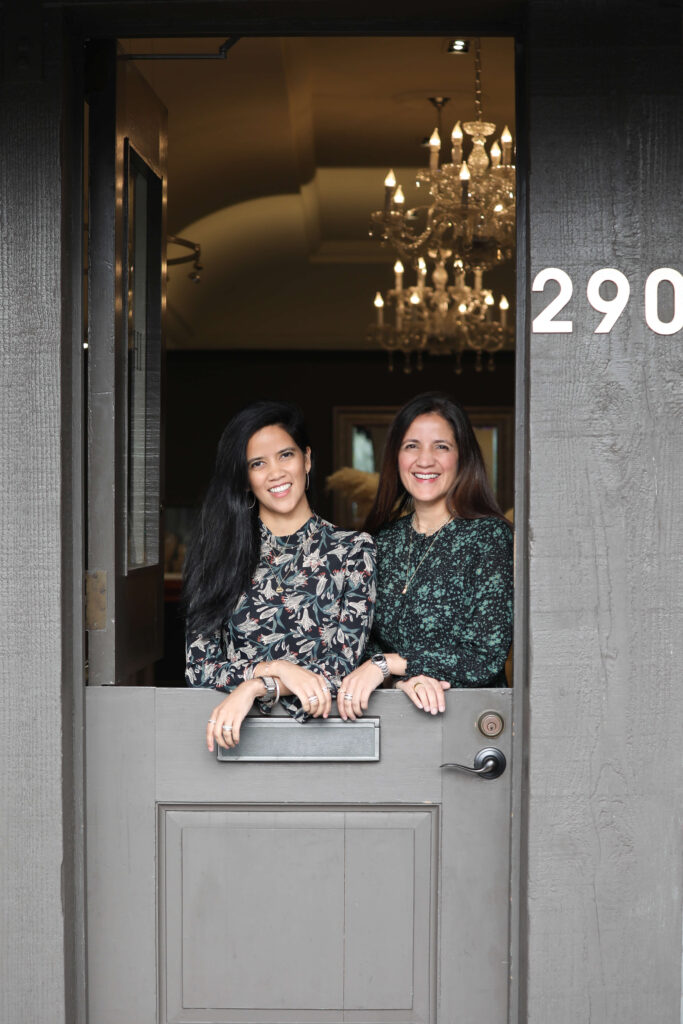 With the goal of creating fine jewelry to celebrate women, older sister Pratima founded Sethi Couture in 2009. Younger sister Prerna joined her a few years later, and today the line is carried by over 100 stores around the country including Nordstrom and Shreve & Co.  
"When Pratima first launched the jewelry line, the main thing she noticed was a void in the market for rare and unusual natural colored diamonds for every day," explains Prerna. "Everyone knew about the big pink Jennifer Lopez diamond and others like that, but many women didn't even know that attainable diamonds came in colors other than white." 
When the sisters were putting a concept together for their own collection, they kept that in mind. "I actually left the corporate world of Gap Inc. and joined Pratima to see if we could launch a brand that would truly be designed for the 'Modern Woman,'" adds Prerna.
Sure signs of their success? The 2016 grand opening of their flagship store in downtown Los Altos. And Sethi Couture pieces have also been spotted on a who's-who celebrity list that includes Taylor Swift, Halle Berry, Gwyneth Paltrow, Reese Witherspoon, Chrissy Teigen…and yes, even JLo.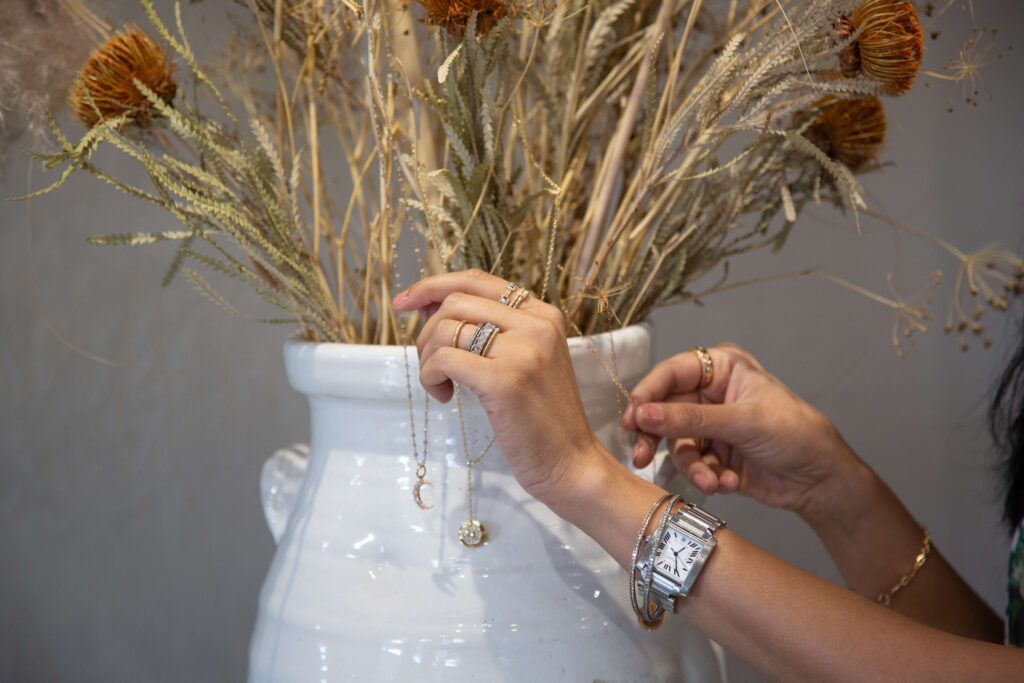 Pratima says proudly, "I wanted to design a collection of jewelry that highlighted and told the story of vintage cuts and natural color diamonds in a way that celebrated the craftsmanship and attention to detail that defined a time gone by—a time that became a source of endless inspiration."
The sisters have a unique approach. They aim to help women tell their own life stories through their jewelry. Whether it's a promotion, a marriage or a new baby, the Sethis design jewelry to spark joy with memories. For example, their signature line of stackable rings called Sethi Stacks was inspired when Pratima gifted Prerna with a set to commemorate a special moment.   
"Our ring stacks are like wearable art," describes Pratima, "and that's kind of our philosophy, really elevating the everyday by wearing that easy, casual kind of wardrobe yet adding our beautiful stacking rings."
To create Sethi Stacks, clients show them engagement rings, wedding rings, or any ring they have sitting around unworn, and the sisters will design complementary rings to layer around them—adding dimension and glamour to important life events. Says Prerna, "You get to look at your hands every day and appreciate all of your special moments. We are really also ring stylists in a way." They even hold trunk shows nationwide, where women bring in their rings to mix, match and leave with a plan to create their own singular ring stack.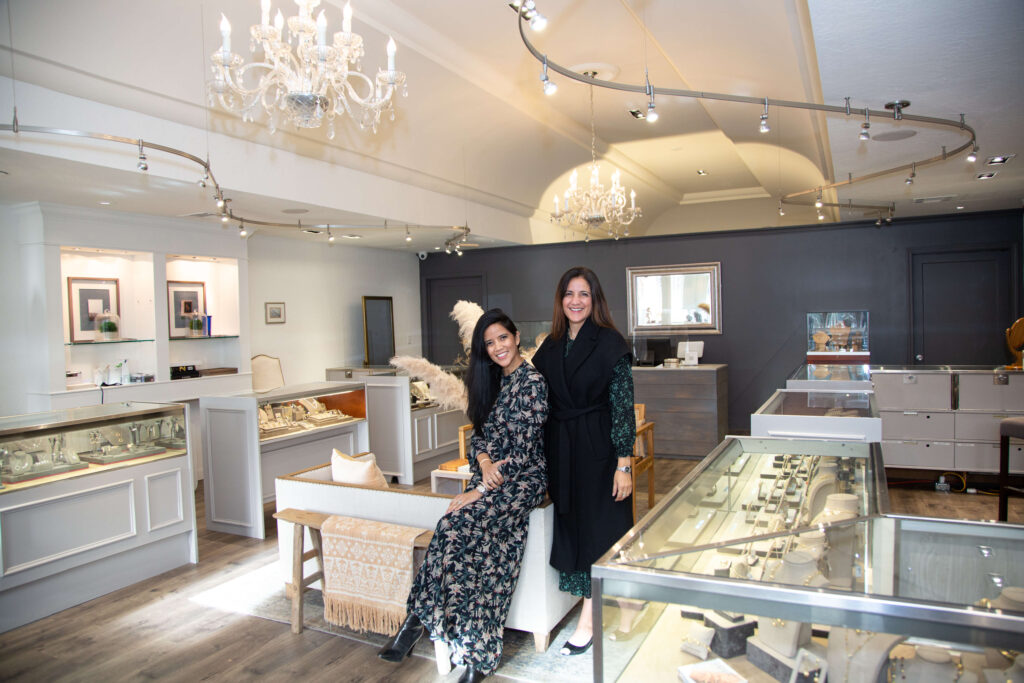 Since the Sethis sell both ready-made and custom work, many of their clients are looking for investment pieces, or to update their engagement rings. During this unusual chapter in time, they've also had an increasing number of clients who've been poring over their jewelry boxes and deciding that right now is the time to finally tackle a long-desired project, whether it's to enhance or replace items they already own.
The seeds of Pratima and Prerna's business were planted right here in the Bay Area. Born and raised in the South Bay, they graduated high school from Castilleja in Palo Alto. Both sisters attended UC Berkeley for undergrad. After college, Pratima's professional career began in IT consulting and later moved into retail operations and merchandising at Louis Vuitton. She also earned an MBA from USC. 
Now, they both live in Emerald Hills—Pratima with her husband and two daughters, and Prerna as a newlywed. Not surprisingly, she and her husband designed their own wedding bands. The sisters utilize their California roots when designing their pieces, infusing them with shapes and tones found in nature.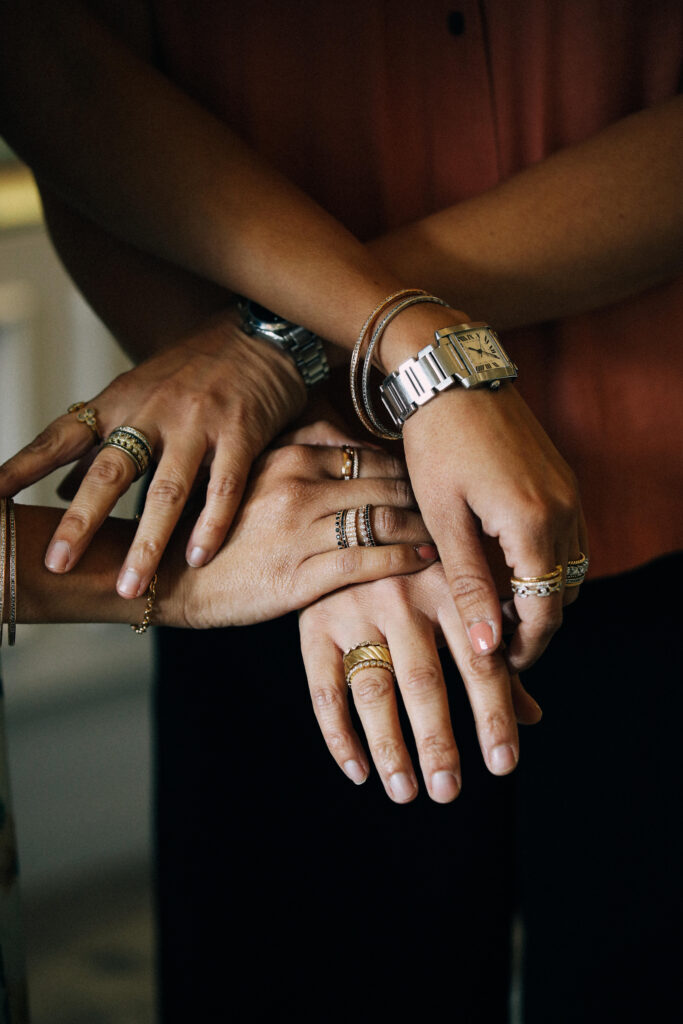 The sisters also find abundant inspiration in India, family and sometimes both: their parents moved to the Bay Area from India and established a successful business selling rare and unusual diamonds here. As a result, the Sethis' childhood included an education in the world's most exquisite stones, antique cuts and rare natural color diamonds. Today, India serves as inspiration and industry: they visit yearly and have most of their jewelry crafted in their grandmother's hometown.
Travels to India and also to Europe—Pratima's husband is from Belgium—are a constant reminder to cherish the details of daily life. Pratima adds, "The reason that came about is from witnessing it through our travels, the way our grandmother serves tea, or how my Belgian in-laws use their beautiful china for everyday lunch." Losing themselves in strolls through European and Indian architecture, the sisters come home refreshed and energized to infuse that beauty into their work.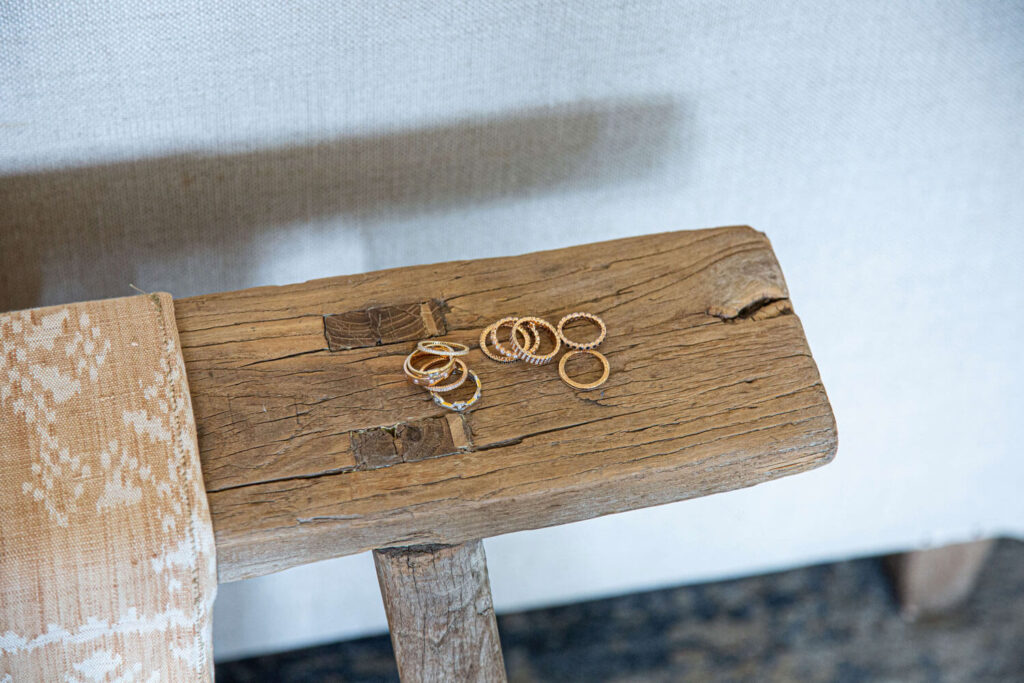 Their admiration for good design also extends to those who design programs for good: the Sethis routinely partner with nonprofits such as Room to Read, No Kid Hungry and Project Hope with both monetary donations as well as mentoring. 
"As women of color," notes Prerna, "really being able to help and mentor women to achieve more of a voice and exposure, and launch careers in things other than tech, is something that's really important to us." 
After all, the Sethis say, at the end of the day, "Jewelry is all about human connection."