Words by Jen Jory
Marilyn Johnson tracks the seasons by the fruit ripening along the coast: olallieberries and strawberries in the summer; apricots and plums in the spring; pumpkins and pears in the fall.
The why is simple. "I have been making jam my whole life," explains Marilyn, the founder of Spread the Love Jams & Jellies.
The Half Moon Bay native and artisan jam maker picks and sources from the local community she has known since childhood. "My grandparents were farmers in San Gregorio and my mom and uncle worked on the farm," she notes. "We always picked blackberries to make jelly and I spent all of my time on the farm." As a hobby in her twenties, Marilyn would gather friends to spend the day harvesting olallieberries to make jams, jellies and syrups.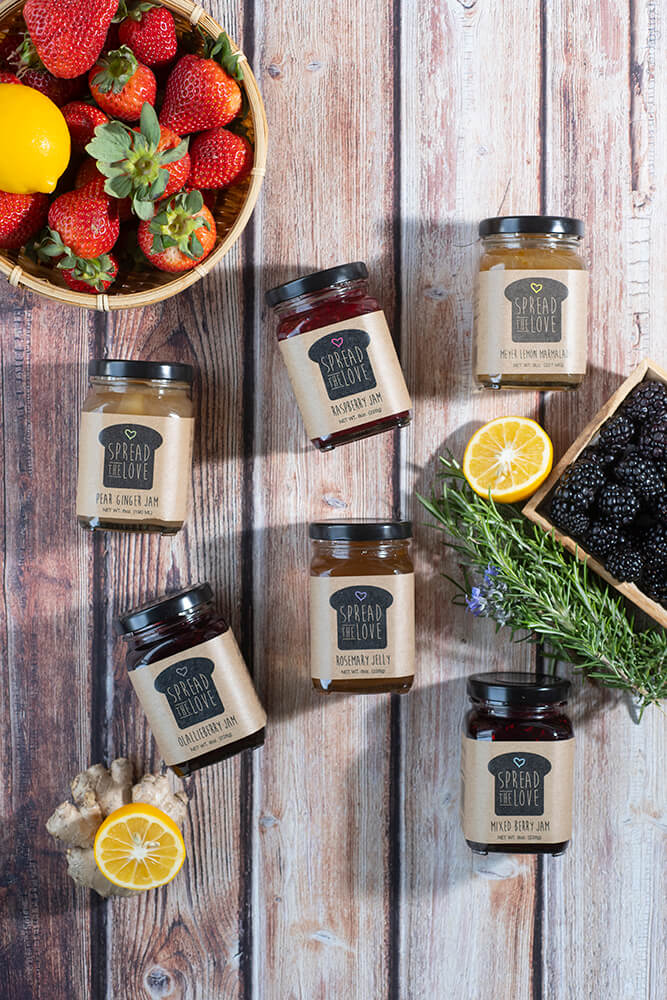 Eventually, Marilyn's love of agriculture and jam-making became more than a creative outlet. As a volunteer for her daughter Megan's 4-H club, Marilyn inspired the young members with lessons in the art of jam-making, resulting in blue ribbon-winning jelly at the San Mateo County Fair every year. A 4-H leader suggested that Marilyn make preserves for Half Moon Bay's Pasta Moon restaurant, and she soon began jarring seasonal preserves for their fruit galettes. In 2013, Marilyn launched Spread the Love, selling at the local farmers market and to chefs, including the former executive chef at the Ritz Carlton, who featured a trio of her jellies at brunch.
Marilyn's lifelong connection to farmers feeds the symbiotic relationship that infuses her products with authentic local flavors. "We are a super close-knit community," she emphasizes. "They are why I am successful. I am so fortunate to live here and have such support." She recounts the joy of selling jelly at the Half Moon Bay Farmers Market, right alongside the farmers she grew up with. "There are generations of farmers here," she points out. "I am still close to my mother's generation. We all look out for one another and help each other."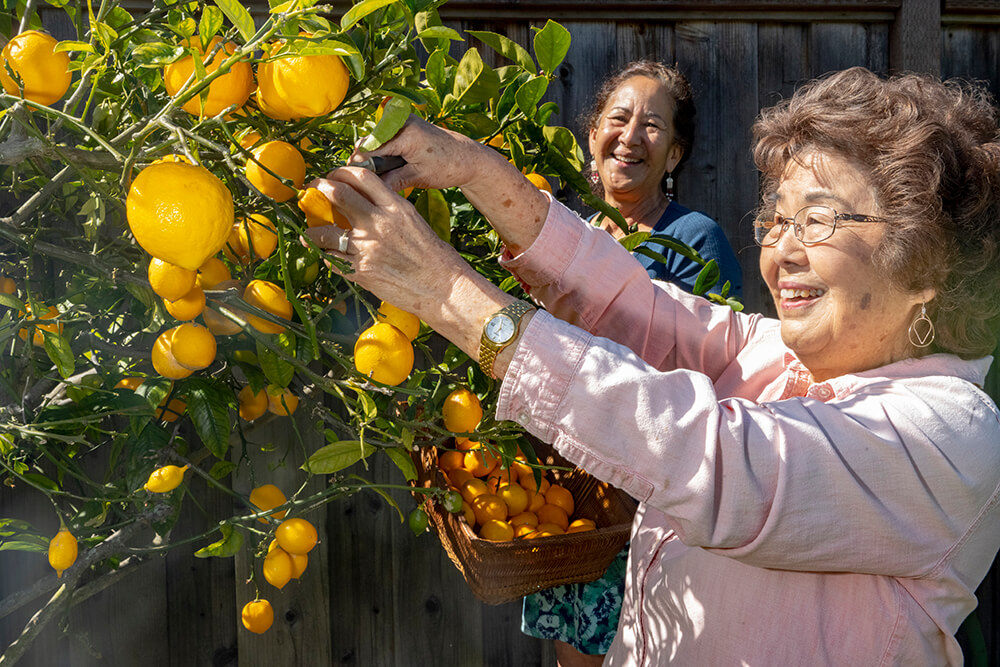 Today, Marilyn produces over 3,000 jars of jams and jellies annually, relying on the bounty from mostly coastal farms. She describes herself as a one-woman show—sourcing, cooking, canning and delivering her family recipes. Though Marilyn is a sole proprietor, the support of family and her community remains her superpower. "My mom taught me how to make jelly and she is my biggest cheerleader," she shares.
As a fourth-generation farmer, Marilyn's roots run deep—back to her maternal great-grandfather who served as the first Farm Bureau president in Stanislaus County. When World War II hit, her grandparents lost everything: "They were sent to internment camps in Tanforan and Utah, along with my mom, aunt and two uncles." After the war, the family returned to the coast—to once again farm, dive for abalone and fish for crab.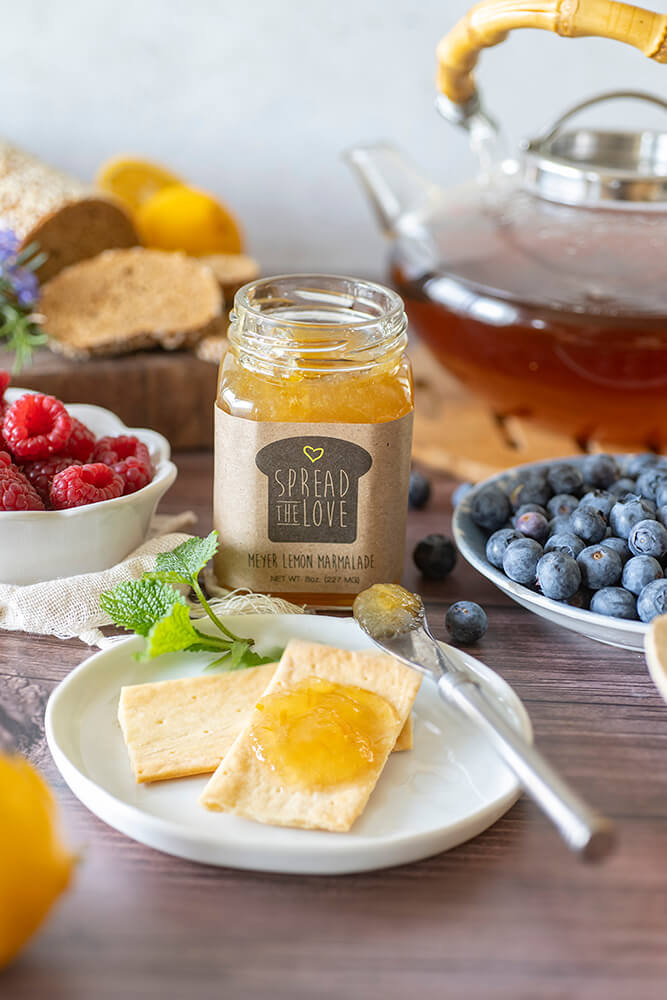 Her family's work ethic remains engrained in her today and Marilyn works full-time at her craft. A typical week finds her juicing, slicing and jarring Meyer Lemon Marmalade in the winter and hand-picking strawberries and blackberries in the summer. She constantly restocks Rosemary Jelly, a popular pairing with roasted lamb and pork. Marilyn's creations have even found their way into local signature cocktails. The Swell Lounge at Jettywave mixes their Offshore Vodka with Spread the Love marmalade, mandarin liqueur, fresh lemon juice and sparkling wine. (Ask for "This is My Jam.")
Marilyn jars a lot of Pineapple Habanero Jelly for use on charcuterie boards, glazed chicken and baked Brie wrapped in phyllo dough. "I love fried fish and egg rolls with the Habanero," she confides. When Marilyn isn't jarring and canning, she indulges her favorite foodie hobby—made possible by the coast's abundant resources. "My passion is foraging," she says. "I forage for mushrooms, fir tips, miner's lettuce and medicinal plants such as nettles. I also like to fish for eel and rockfish."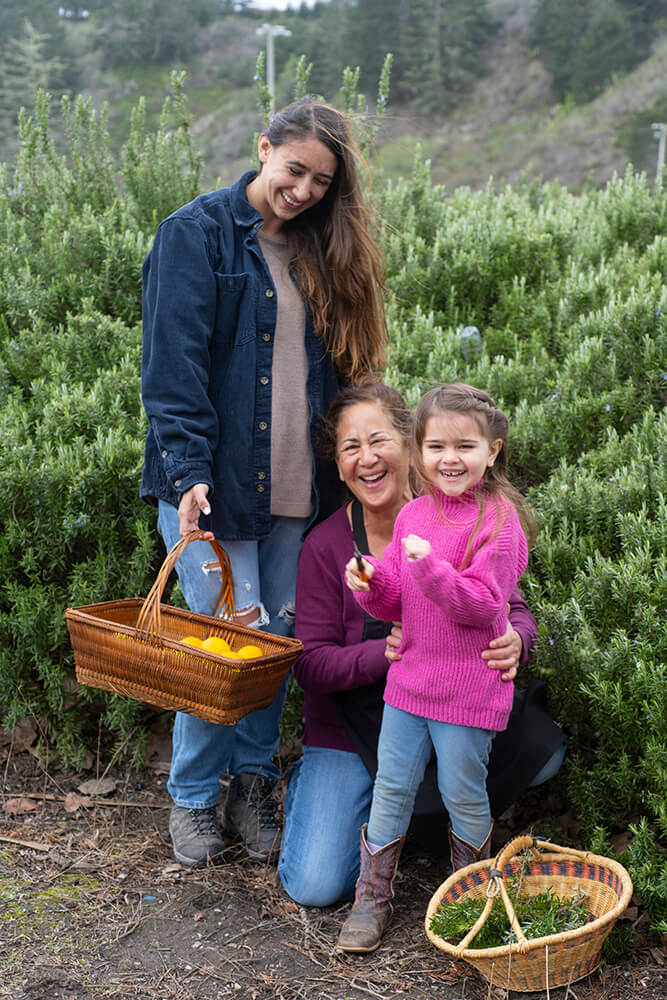 Using only the best fruit varieties, Marilyn underscores the importance of selecting flavor-rich produce such as Sweet Ann strawberries, O'Henry peaches and Blenheim apricots. In addition to being sold online, Spread the Love's organic, vegan and gluten-free products line the shelves of coastal stores including Cunha's Country Store and New Leaf Community Market.
Every second Saturday, Marilyn can be found selling more than 15 unique California fruit blends at Harvard Community Market, an outdoor event featuring a curated mix of local artists and makers near Pillar Point Harbor. "I love the markets where I can connect with customers," she shares. "And I love making a product that I am really proud of."
Meanwhile, the fifth generation is already showing interest in the family business. "My granddaughter is all about the jam," Marilyn smiles. "She always asks me if I am making jam and wants to see it cooking." Talk about a berry good way to spread the love further.
Berry Delicious