Words by Sheri Baer
When Jen Parsons suits up for work, she covers herself from head to toe. Long gloves extend up to her elbows. A hooded veil drapes over her face. "It's scary opening a hive of 20,000 bees sometimes," she acknowledges. "But it's also therapeutic and healing. You hear all the sounds and they make a different buzz when they're starting to get irritated. It's hard to think about anything else when you have your head in a beehive."
As the owner of Redwood City-based State Street Honey, Jen especially appreciates being able to witness the miracle of the hive mentality first-hand. "Bees are like this super organism community that works together," she marvels. "They are really interesting creatures and they have a lot to teach us." Over the past year, that perception has only heightened as Jen found herself drawing strength and vital support from her own community.
A Peninsula native, Jen credits her curious, scientific mind to her father, who worked at SRI for 30 years. She met her husband, Todd Parsons, at Cal Poly San Luis Obispo, and describes him as an adventurous spirit with an "unwavering obsession" to hobbies—be it sailing, surfing, skiing, Vanagon retrofitting or piloting. Fascinated by bees since childhood, Todd eagerly agreed when Jen suggested attending a bee talk at the Portola Valley Library. After taking his turn inhaling the waxy, honey residue scent of the bee box, "My husband just got this spark in his eye," smiles Jen at the memory, "and said, 'I gotta have that!'"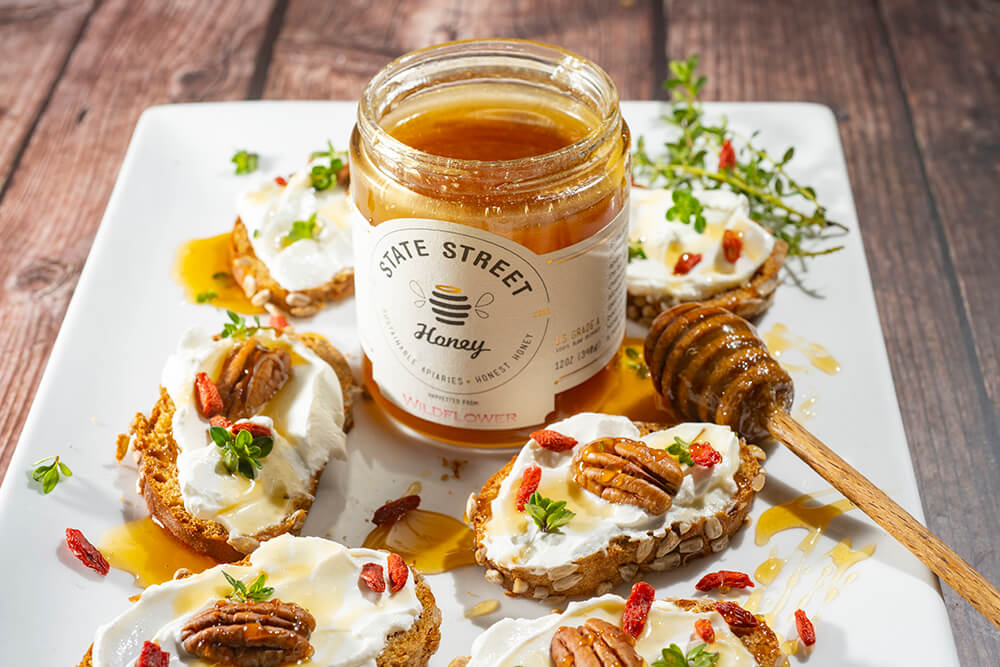 In 2010, Todd and Jen set up their first "hobby hive" in their backyard in the State Street neighborhood of Woodside Plaza. That first colony led to three, and then 10, and then 20. In 2013, while balancing their respective careers as a professional photographer and second-grade teacher, Todd and Jen officially launched State Street Honey. Guided by the philosophy "Sustainable apiaries, honest honey," Todd grew the business to 250 hives in seven Bay Area locations. After their daughter and son came along, Jen left her teaching job to take the lead on the homefront and help with honey sales, jarring and labeling. "We were just on the verge of going to the next level," she remembers.
And then the unthinkable happened.
On October 28, 2021, during a solo flight from Napa to Ukiah to finish his pilot's license, Todd's plane crashed on landing. Struggling to process the devastating loss of her 43-year-old husband, the now-single mom faced momentous decisions. "Right after Todd died, I was asked, 'Are you going to sell the business?'" recounts Jen with a catch in her voice. "My husband just poured his heart and soul into this beautiful business. It's a legacy for him and our family, and my initial thought when he died was, 'I can't grieve this too.'"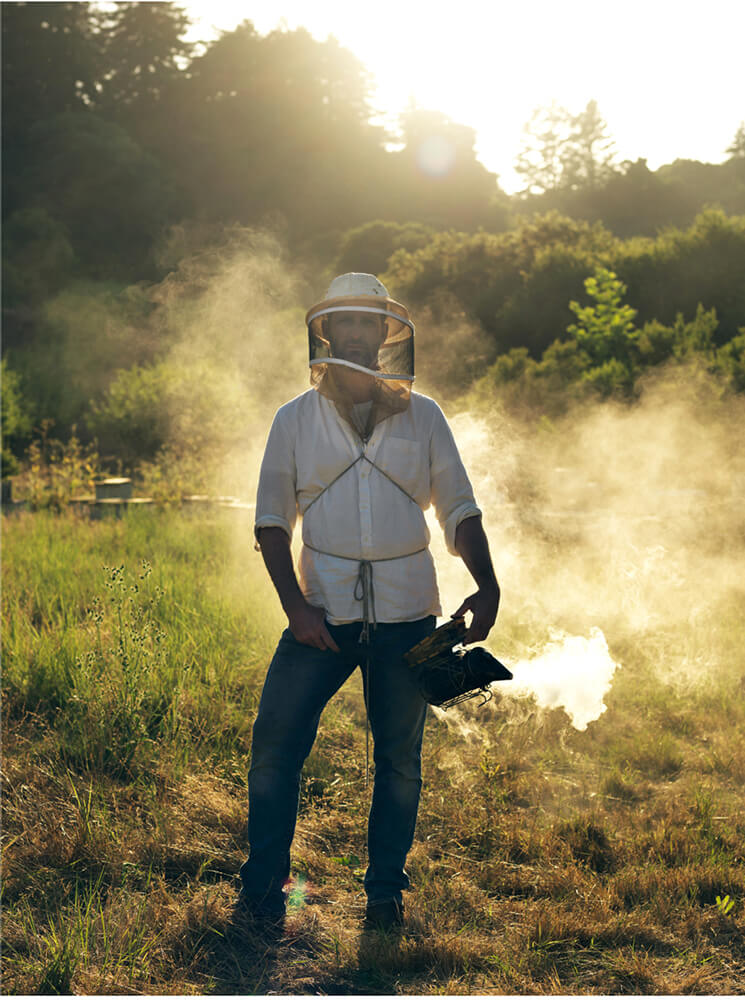 State Street Honey's Todd Parsons in July 2018. / Photo Courtesy of Cody Pickens
That's when Jen's own hive—a committed team of family and friends, including fellow preschool and elementary school parents—began buzzing around her. They brought meals. Provided childcare. Washed dishes and laundry. As Todd's beekeeping community also swarmed in, Jen came to terms with accepting help. "Like the bees," she realized, "we're supposed to live more in community and have this overarching goal together."
Having played a supporting role in State Street Honey, Jen clearly had a lot to learn. Aided by beekeepers near and far, Jen especially calls out Aidan Wing of Wings of Nature. "Aidan literally just took me under his wing and mentored me in the practical side of beekeeping," she says. "As I got into it more, I realized how much knowledge I already had. Todd was always talking about bees: 'They're doing this, and the queen's doing that.'"
After scaling back to a more manageable 100 hives and four apiaries—in Portola Valley, Half Moon Bay and Pescadero—Jen finds herself settling into a beekeeping rhythm. "I drive out to the coast, look at the ocean, go to an apiary and get my head in some bees," she says. After suiting up, she wields a smoker, which induces a calming effect on the hive. Do they look hungry? Do they have enough pollen? Jen checks for mites and viruses. She puts out wasp traps and applies organic mite treatments. Future lessons include splitting hives for sustainability, queen breeding, harvesting and extraction. One skill already mastered: how to take a stinger out quickly. "I've been stung in the face twice," she admits. "Once in a while they do get in, but I'm not afraid to get stung a little bit."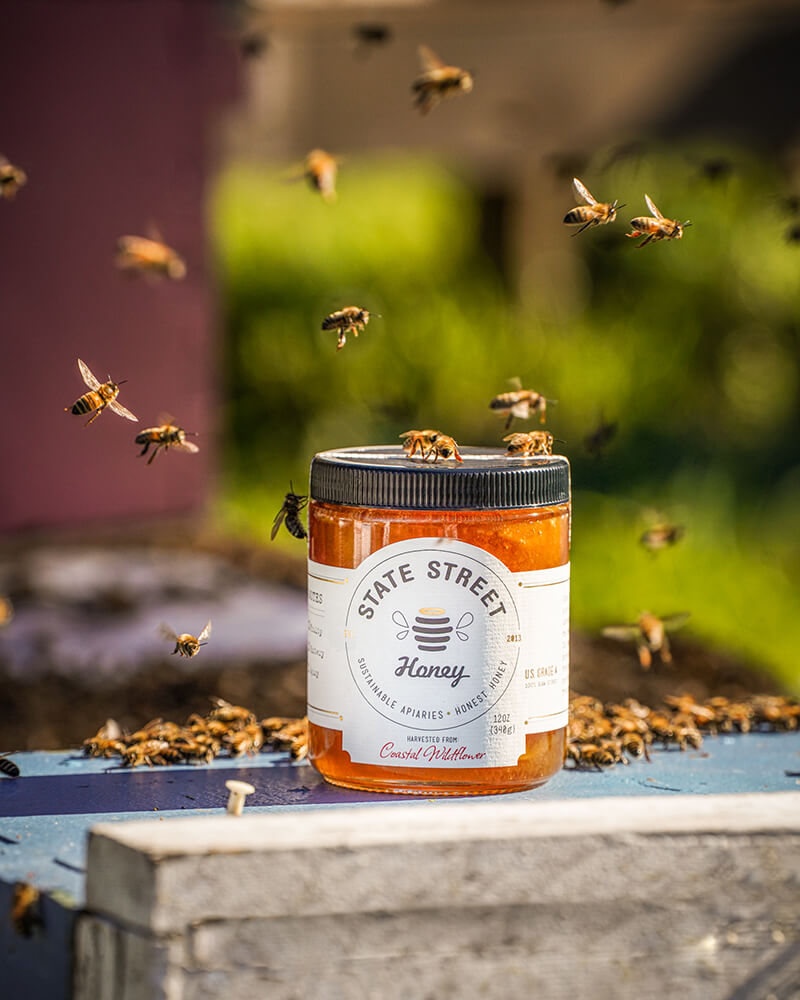 In exchange for the occasional bite, the bees provide a bounty. As Todd summarized on State Street Honey's website, "Honey is the bees' hard work. It's them foraging on thousands of different flowers, bringing it back to the hive, ripening it, reducing it down to this beautiful, sweet substance." State Street aspires to produce the "purest honey possible," Jen explains, with only minimal filtering and heating to ensure that it's packed with beneficial enzymes and pollen.
Having apiaries in distinct microclimates means State Street's bees forage for pollen in a wide range of flora: large stands of eucalyptus, wildflowers, berries, fruit trees, native scrub, chaparral, lavender and sage. "The flavor is different depending on what the bees are feeding on," Jen notes. "There's actually a tasting wheel of honey: fruity, citrusy, earthy, floral…"
Raw honey also has variations in texture. "If a honey doesn't crystallize, it probably isn't that real," she relays. "Different nectar sources will crystallize at different rates. Our Coastal has almost a little crunch to it. And then the Peninsula doesn't crystallize quite as fast." Jen's pro tip: To preserve honey's benefits, gently warm in a water bath to liquify. Currently distributing through local retailers, Jen anticipates reintroducing State Street Honey's online sales in the near future.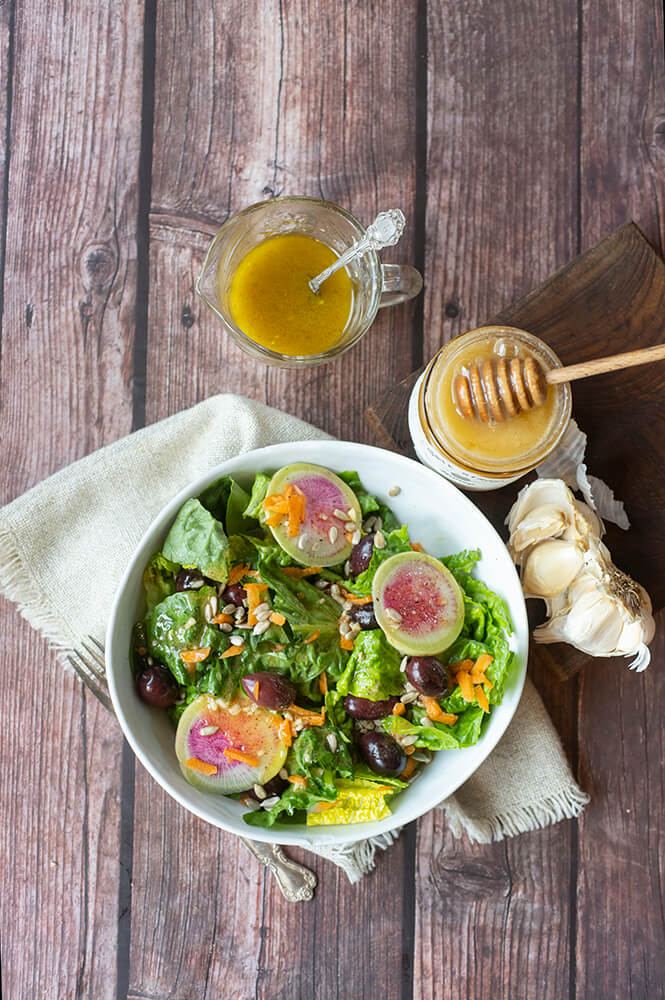 As she gets a handle on honey production, Jen's also exploring new State Street branches: concierge beekeeping, education, honey tasting and even therapy. She can personally speak to the calming hum of the hive. "The bees certainly saved me this year, giving me something to focus on, keeping me in the moment," she shares. "I think we're just barely touching on what bees can do."
Still working through her grief, Jen perceives her beekeeping journey as bittersweet. "I feel so proud of myself and I'm sure Todd's proud of me," she reflects, "but I wish we were doing this together." As for the greatest lesson she's learned from the bees? Without hesitation, Jen replies that it's the power of community: "When you have such a tragedy, you realize we need each other—we're supposed to live like that."
Cover Phot: Courtesy of Philip Wartena