Words by Elaine Wu
Back in the spring of 2005, Alisa Ferrari and her then husband, Matteo Ferrari, opened the doors to their Burlingame restaurant Stella Alpina Osteria on Chapin Avenue. The former resident of that address, the Alpine Inn, inspired the name for their cozy eatery, along with the edelweiss flower ("stella" in Italian) that grows in the northern region of Italy where Matteo was born and raised. Their restaurant became a Burlingame staple for warm and inviting Italian classics served in an intimate atmosphere.
Eighteen years later, much has changed. The renamed "Stella" recently moved to its new location at 1448 Burlingame Avenue. With its large front windows, high ceilings and the capacity to accommodate almost double the guests as the old space, it's a fresh start for Alisa and her staff. "It was either move or close," she says definitively. "We knew we couldn't operate there anymore. It was getting too small and the kitchen was tiny. We've had to turn away a lot of business over the years. But we are determined to maintain the same integrity."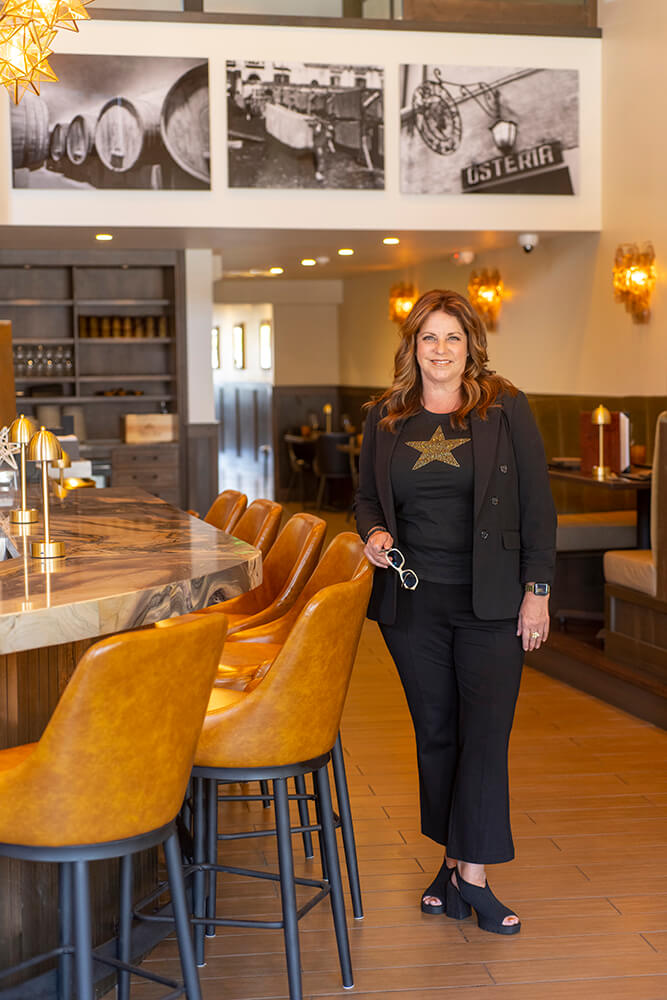 In 2013, Alisa became the sole owner of the restaurant while her ex-husband continues to lead the kitchen as Stella's executive chef. As to how the two of them still manage to work so well together, Alisa says matter-of-factly, "We are absolutely still family. It's just natural."
With interiors designed by Emily Detert, Stella's new vibrant two-story space has been completely renovated with a color palette of moss green, amber and dark wood accents. Star pendants symbolize the name "Stella," and original stained glass from the restaurant's previous space is prominently backlit. An exquisite rounded quartzite bar—with pops of blues and greens evoking the mountains and countryside of Italy's Piemonte region—greets guests as they walk in.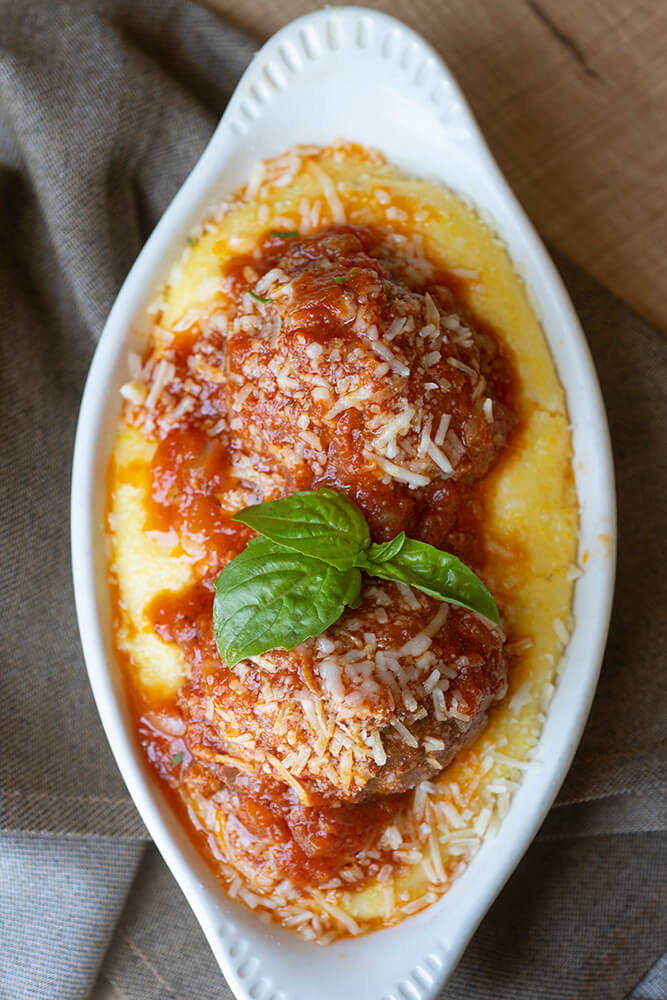 Punctuated by cozy booths, the restaurant also features plenty of covered outdoor space in the back and private meeting and event dining rooms upstairs. "There's something for everybody now," Alisa states proudly. "You can have a quiet dinner at a quaint little table or be a part of the mix and people-watch at the bar. We have local businesses that have their staff dinners and large meetings here on weeknights, and families with parties and receptions here on weekends." Dinner is currently served seven days a week with no immediate plans to open for lunch just yet. They also now offer gluten-free and vegan options.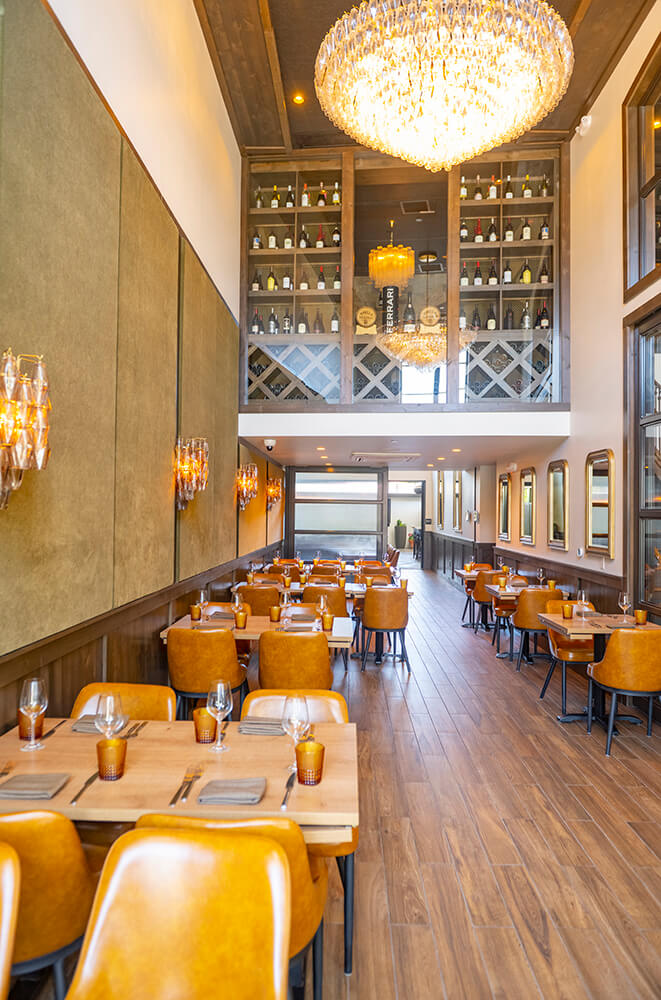 But like the saying goes, the more things change, the more they stay the same. Only minor seasonal tweaks have been made to the menu over the years and that's just how guests like it. "We've tried to change the menu and people get angry," Alisa says. "We know what they like, and it's important that we're consistent with the quality of our food. Every little detail is important because that's what matters to the guest." Items like Stella's signature rich and meaty osso bucco served with mascarpone polenta, housemade pastas (like rigatoni with a smoked pork and bell pepper ragu sauce) and Nonna's potato gnocchi have helped solidify the restaurant's reputation for authentic Northern Italian cuisine.
Maintaining a warm and welcoming atmosphere has always been Alisa's priority for both incarnations of her restaurant. "I changed schools a lot when I was a kid so I know what it's like to sit at the lunch table by yourself," she says emotionally. "Our philosophy is to operate as if we were throwing a dinner party for our friends every night."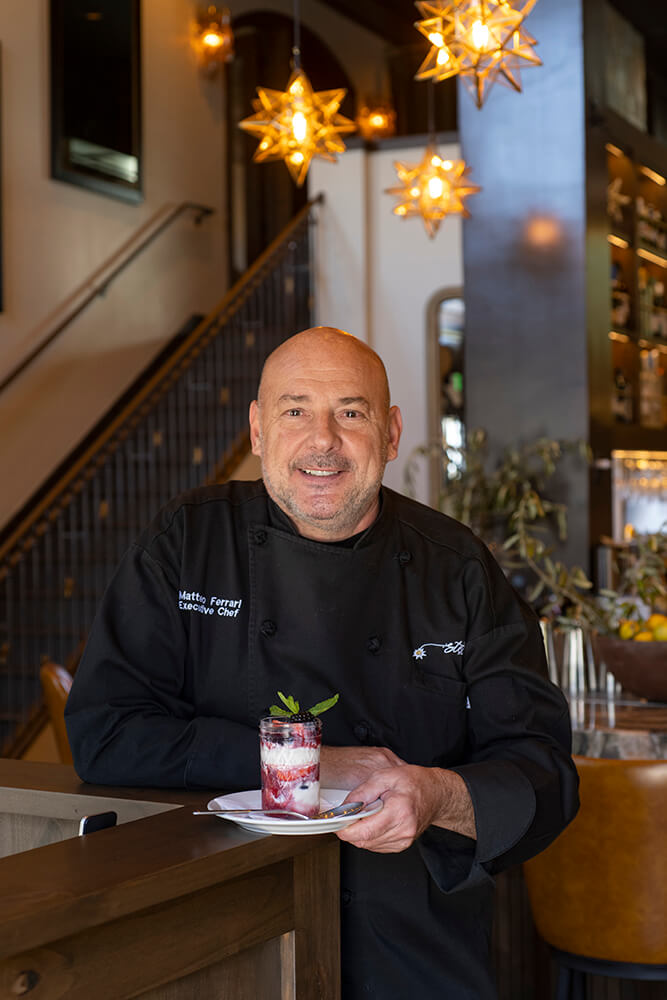 Fortunately, guests old and new are coming in to see the new and improved Stella. "It's been really fun for me to greet people at the front door and see kids who have grown up with the restaurant come in again," Alisa says. "It's like a rebirth." Even after all the challenges of running the restaurant for 18 years, she expresses no desire to slow down. "I've sacrificed a lot being in this business," she reflects. "I love this place and I can't imagine what else I would do. You just gotta keep on trucking."