Emotions are running high on a remote island in Fiji where CBS hit reality show Survivor contestant Adam Klein is visibly getting thinner. A tropical downpour hits the island hard and there is nowhere to hide from the deluge of water. 
It's game-on for Adam. 
"If anything, when it starts to rain or people get hungry, it is an advantage for me," explains Adam. "They are miserable, but I am thankful because although it's raining on Survivor, I am happy doing what I have always dreamed of."
A Burlingame native, Adam's combination of passion and determination propelled him at just 25 years old to clinch the title of Sole Survivor of "Millennials vs. Gen X" in 2016. In addition to winning $1 million dollars, he proved to viewers worldwide that he could outwit, outplay and outlast. "You have to be strong mentally, emotionally and physically. There's no food, no sleep, no blanket or pillow," he says of the 39-day ordeal. "You have to be likable but then you have to backstab people and then they sit on a jury and decide your fate." In Adam's case, a unanimous vote of 10 made him the winner. 
Reflecting on his success and windfall at a young age, Adam contemplates things many people don't consider until midlife. "When your dream comes true at 25, you don't say, 'Okay I'm done,'" he notes. "You have to dream even bigger." And Adam has done just that, pursuing new projects around the globe including his own reality show.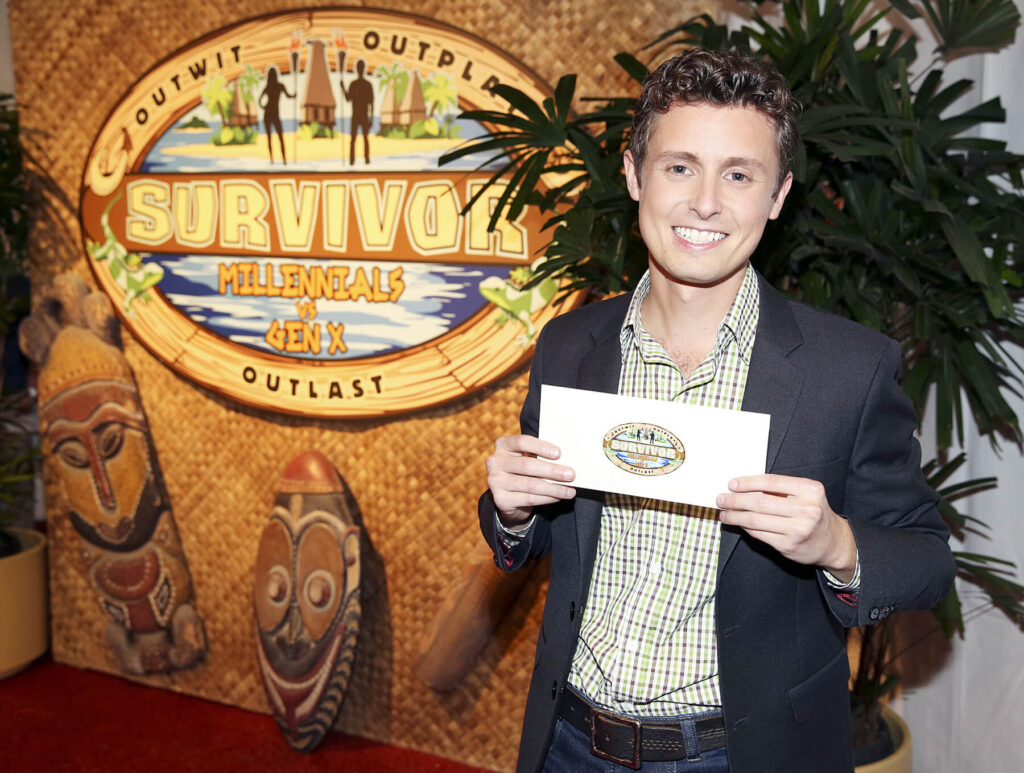 Growing up on the Peninsula, Adam dreamt of someday winning his favorite show, Survivor. Watching the reality show became a family passion and a weekly event in Adam's home with his parents and brother sharing equal enthusiasm. The superfan even prophetically chose his first email address at the age of 10 to be SoleSurvivorAdam@aol.com. "I remember watching the show and I was transfixed," recounts Adam. "By the time I was 11, I was playing online Survivor games with adults." 
Adam auditioned with his mother Susie and almost made it on the show as a team. At the time, Susie passed every health check, but two years later, the family received sobering news: Susie was diagnosed with lung cancer. She encouraged Adam to keep pursuing his dream, so Adam auditioned again. Seven months after her diagnosis, Susie watched with pride as Adam set off for Survivor in Fiji. "The whole time I was on Survivor, she was sending me energy," shares Adam. "On the days that I found an immunity idol, I could feel her guiding me. It was incredibly spiritual being out there and I feel that she lived it with me."  
Survivor contestants require a unique fortitude that Adam honed throughout his young life. A self-described 'annoying' kid, Adam had an over-abundance of energy. "My mom always told me I needed an off-button," he laughs. One summer, Adam attended a youth camp that would be a turning point for him. "It was the worst two weeks of my life. I was overweight and I was terrified of heights and I couldn't get up the ropes course ladder," Adam recalls. "When I came back from camp, I decided I wanted to lose weight. I also started paying attention to how people reacted to me and decided to change how I was perceived."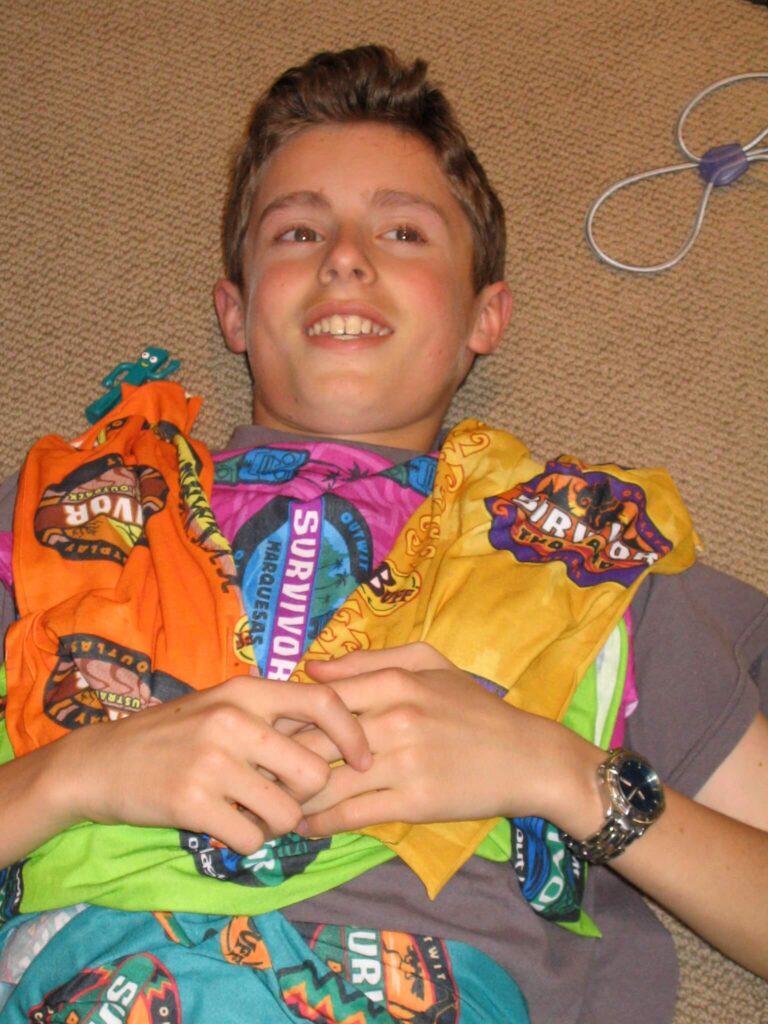 These formative experiences bolstered Adam's ability to set a goal and achieve it. "By the time I got to Burlingame High School, I knew who I was," reflects Adam, who graduated as student body president and head of the school's largest fundraiser, Relay for Life. Adam went on to attend Stanford University and graduated at the top of his class. Charting a different route than many of his classmates, he pursued a career in the nonprofit sector. He recalls, "I was asking myself, 'How do I do good?' There must be more ways than the traditional paths laid out in front of me." 
Following his passion to make a difference, Adam started his first job on the Peninsula at LifeMoves, formerly InnVision Shelter Network, a nonprofit providing transitional housing for the homeless. Adam helped the nonprofit become more cost-efficient, saving tens of thousands of dollars and streamlining their donation program.
Fast-forward to the present and Adam is now harnessing his talents as a motivational and keynote speaker at corporate and nonprofit events. In his first professional engagement, he spoke to an audience of 2,000 Bristol Myers employees in Las Vegas in 2017. "I taught myself to read people's reactions to me and adjust how I speak in front of large groups," he explains. "I can feel the collective breath of the audience." More recent keynote addresses—including one in Dubai—moved to virtual in 2020, but Adam's message of achieving your goals remains a constant. "If you want to push the limit and make your ultimate dream come true," he asserts, "you have to commit yourself 100 percent to the belief that you can."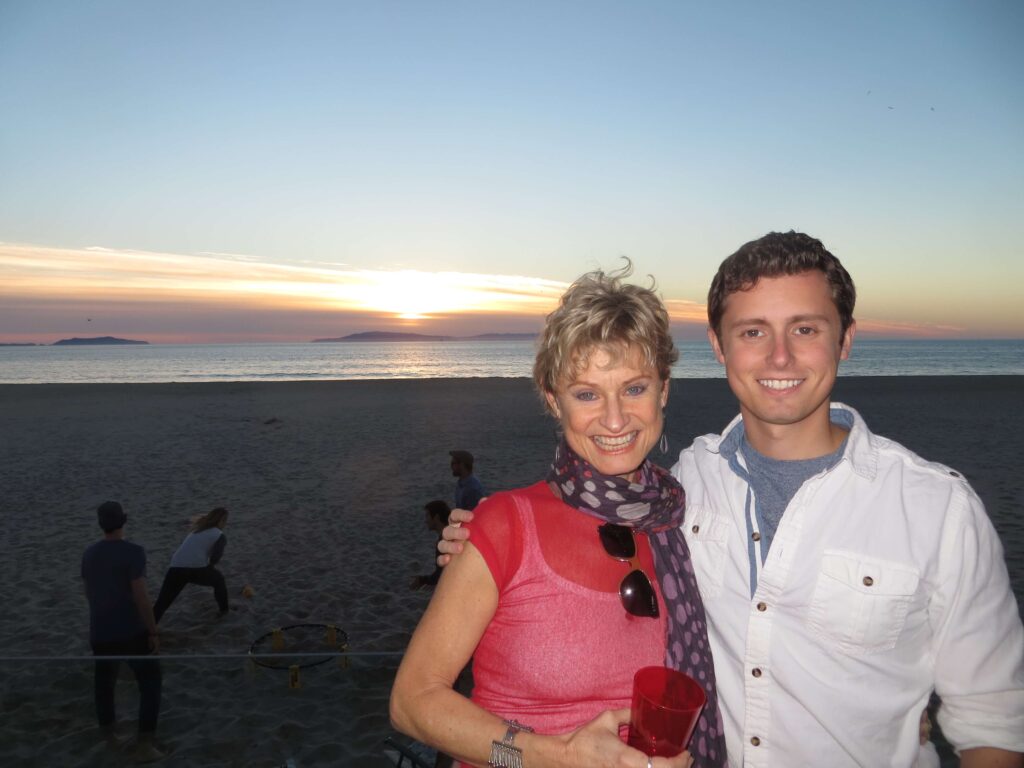 In May 2019, Adam returned to Fiji to compete in Survivor: Winners at War, the show's 40th season, which aired in 2020. After going shoulder-to-shoulder with Survivor legends like Boston Rob Mariano, Ethan Zohn and Parvati Shallow, he says his new ultimate fantasy is to host Survivor someday. "You have to have those pipe dreams," he affirms. In the shorter term, Adam hopes to secure a position behind the camera as a producer. He recently tried his hand at producing on the reality TV show Coin Flip Trip. The travel show entailed flipping a coin to determine whether Adam and his co-host had $25 or $500 a day to spend in a country ranging from Peru to Switzerland. "It was unscripted and I was in control of the storyline," he explains. "Whether we flipped high or low, there was a story." 
While Adam experienced significant success at an early age, he also endured his share of heartbreak. When he returned to Burlingame after taping his first season finale of Survivor in Fiji, he immediately went to his mother's side. "I had fulfilled this shared family dream that we had worked toward together and then the very next day my greatest nightmare happened," he recounts. "Just an hour after I got home, nearly seconds after I told her I won Survivor, she died." In the years that have followed, Adam has never ceased to feel Susie with him. "She was my best friend," he says. "My mom and I still have an unbreakable connection." 
Adam relied on his brother's and father's support to move forward and they continue to be close. And he brightens as he talks about how he marked the milestone of his mother's birthday—attending a light show at the Los Angeles Zoo with his now girlfriend Kailey Maurer. "We were standing next to this dark pond and I asked Kailey to be my girlfriend," he narrates. "The moment she said 'yes,' the music came on suddenly, the fountain came on and a light show began with no one else around. I felt like my mom gave me a sign that I was on the right track." 
For Adam, it was never only about winning. His passions for community service and cancer advocacy are evident in his donation of $100,000 of his Survivor prize money to lung cancer research, inspiring Bristol Myers and thousands of viewers to contribute as well. And Adam continues to support lung cancer research with his #LivelikeSusie campaign. Now 30, he remains determined to inspire people to live passionately, fully and authentically, just like his mom. "When you want something badly enough," he points out, "it makes all the difficulties worth it."